Over the past two years, we've been highlighting Colombia as a placewhere U.S.-dollar-holders have increased buying power.
Now, that currency advantage just got better.
Between a drop in oil prices (Colombia's bread and butter) and the coronavirus threatening the economy, the Colombian peso has taken another dive against the greenback.
Just one month ago, a dollar would have gotten you around 3,400 pesos. At today's exchange, you're getting closer to 4,000 pesos to your buck.
For expats in Colombia earning income in U.S. dollars, that's a nice raise…
As a property buyer, this recent devaluation can mean thousands of dollars in savings…
In one development we know inCartagena—one of the most popular cities in Colombia for North American visitors—your three-bedroom home in a brand-new development comes with a currency discount of US$10,000… But you're not just getting a great deal in monetary terms…
You're getting a great deal in a place where you could live an enviable lifestyle, part- or full-time… or (when we're all free to travel again) earn as much as 15% in rental yields in one of Latin America's top tourist destinations…
Welcome To Guacamayas—A Master-Planned Community In Colombia's Caribbean
Less than five miles out from the center of Cartagena, you'll find the Guacamayas community. It consists of just 27 properties, but is part of a larger master-planned project from a developer we've worked with for many years.
At Guacamayas, you're getting a high-end home with a lawn in an attractive neighborhood. This quiet community borders the area's best country club, and when finished, it will have its own swimming pool, walking paths, a nature trail, and bike routes.

One month ago, a 125-square-meter house here would have cost you US$148,390… but thanks to the fall of the peso, it comes to you today for just US$138,557… that's a saving of more than US$9,800 (which would cover more than a few flights down to Cartagena)…
This, by the way, is an exclusive pre-construction price for LIOS readers… giving you an advantage over the average buyer…
A further benefit of investing in this market is that you're not depending on international tourism. Colombia's growing middle class is attracted to Cartagena. Families come here to vacation. And young professionals want to live and work in this city that offers a vibrant social life. These locals don't want to pay the gringo prices that dominate the hotel and rental game here…
Our Colombian developer has stepped in to target this local demographic. As an investor, you stand to profit.
Renting out your home will be hassle-free… The developer will provide turn-key property management using the same proven setup they use for their other properties.
And, again, projected rental income is 15% net per year.
Ten of the units have already been sold… so, at time of writing, just 17 remain. And, with the currency saving of US$9,800 on offer right now, I expect they won't last long.
For more information on these high-end Cartagena homes,get in touch here.
Águas Belas, Brazil
Sixty kilometers from the city of Fortaleza, where the river meets the sea, lies the beach of Águas Belas with its white sand, natural pools, and coral reef. It's a remote area, but you'll find kiosks and bars offering snacks to beach-goers.
This home with direct access to the sand has two bedrooms, two bathrooms, kitchen, living/dining room, terrace, barbecue area, and swimming pool. Price: 96,000 euros (US$107,140).
Las Terrenas, Dominican Republic
On the Samana Peninsula, the beachtown of Las Terrenas is growing in popularity with North American expats—as well as tourists looking to experience the real Dominican Republic beyond the resorts of Punta Cana. What sets Las Terrenas apart in the DR is its sophisticated lifestyle… a taste of Europe on the shores of the Caribbean.
One hotel-resort just across the road from Punta Popy—one of the nicest beaches in Las Terrenas—is offering apartments for private ownership. Two-bedroom units have a covered terrace, living room/kitchen area, and two bathrooms. On-site amenities include 24-hour reception, bar, and restaurant—and full property management is available should you wish to rent out your unit. Price: from US$176,000.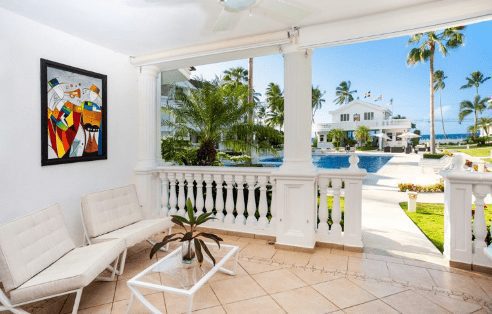 If you have more funds to play with, you'll find another resort at nearby Coson Beach—an area renowned for its sunsets. The all-inclusive resort, just 15 minutes from the center of town, has a fitness center, wellness center, multiple swimming pools, tennis court, aquatic sports center, restaurant, bar, beach club, and more. One-bed condos of 103 square meters start at US$198,000.
Ambergris Caye, Belize
Ambergris Caye is the narrow, 26-mile-long island just off the coast of Belize. It boasts a mature tourism market and has become a popular day-trip destination for Caribbean cruisers.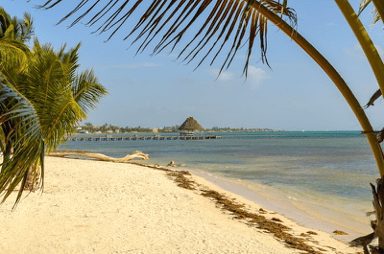 Grand Baymen—a well-established resort connected to a major hotel brand—sits just a couple of blocks back from the beach and is within easy reach of all the amenities of San Pedro town, as well as the island's airport. Studios here are small, at just 25 square meters—perfect for a short-term rental. Full property management service is available and you may use your unit as often as you wish. Price: US$98,000.
Northern Cyprus
This corner of the Old World represents the best bang for your buck in the Mediterranean…
Prices for property that's frontline to the beach start as low as US$50,000. We call this kind of property pocket money real estate—something that's near impossible to find these days. But, here in Northern Cyprus, with the low entry cost—and the chance to spread payments over a number of years—you could put your new home in the sun on your credit card.
Not only that, but net rental yields are 8% to 12%—a level you'd struggle to find in other parts of Europe. On the popular Spanish Costas, for example, average yields are in the 4% to 6% range. To get those, you'd be looking at a minimum entry of US$350,000.
This established (but still growing) resort and spa:
Sits on the longest stretch of beach in Northern Cyprus…
Has an impressive range of amenities already in place…
Holds an exclusive deal for Live and Invest Overseas readers right now…
Welcome To Long Beach, Iskele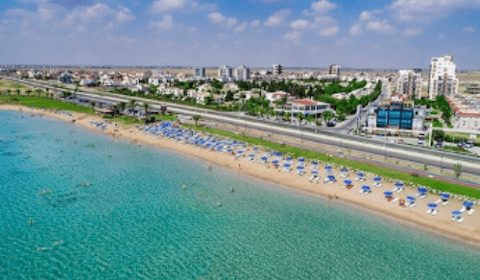 Long Beach—the longest stretch of coastline in Northern Cyprus—is renowned as the best beach on the Turkish side of the border. Popular with expats and foreign buyers, it's the place to be seen (the Miami Beach of this part of the world)…
The long sandy beach is supported by modern infrastructure with paths for cycling and skating, sports and playing fields, food stalls, beach bars, and its famous fish restaurants.
Own From US$50,000 In A Beach Resort With 5-Star Amenities
From the resort, the beach is just 600 meters away. But if you stayed here for a few days, you'd never have to leave your base…
Right on your doorstep you have 9 swimming pools, fitness center, spa, sauna and hammam, beauty salon, indoor game room, wine and tapas bar, restaurants, bakery, pharmacy, supermarket, and lots more. A cinema and bowling alley are part of the future plans.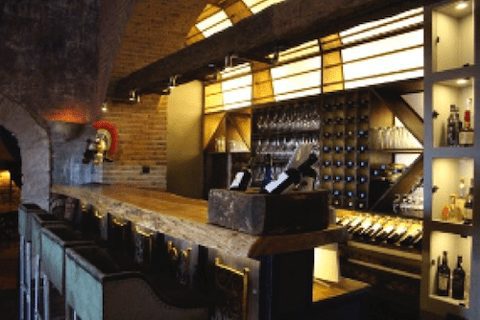 Again, this is an established resort—with a strong presence on sites like Expedia, Tripadvisor, and Booking.com. It scores an excellent 4.5 average among Tripadvisor reviewers. Here's what a couple of them had to say:


Now, It's Your Turn…
The developers behind this resort have already sold out 86% of the inventory here. They continue to build, stage by stage.
Usually, as they add a new block of condos, the price goes up. However, the agent we work with on the island has been able to negotiate a special deal for Live and Invest Overseas readers only…
This means that, right now, you can get in on a pre-construction studio in their new block for just US$50,000.
These studios are 42 square meters, and each one comes with a balcony overlooking the ocean.
Full management service is available on-site, including all rental management, housekeeping, repairs, and airport shuttle service for guests.
This new building—one of the closest to the beach—is scheduled for completion in July 2022. After paying an initial reservation fee and deposit, you can spread your payments (interest free) over 60 months.
Based on the track record of existing accommodation in the resort, projected net rental yield of these studios is 11%.