Top Yields For 2011
A reader wrote this week to ask for my recommendations for the best markets for investing for rental yields as we move into 2011, asking specifically where to buy property abroad for the lowest prices and the highest yields.
I call this chasing yields, and I don't recommend it as the best way to approach building a portfolio of international rental properties.
Identifying markets with high yields right now is a great start. But you've also got to think about your prospects for re-selling when the time comes to get out.
Low prices are great, but you can buy cheap in a lot of places where you might not want to spend time. And the cost per square meter for your purchase is only the beginning of the story, especially in some markets. Don't forget other associated costs of making a buy, market by market, as well as carrying costs long term.
Specifically, when considering where to buy real estate overseas, remember to factor in everything from the cost of traveling to and from wherever your investment property is located to transfer taxes, attorney's fees, stamp duties, and property tax. Not all these costs apply in all markets, which is why they can become an important variable.
And why invest in a piece of real estate in a place where you never want to go? The best case is when a personal interest or travel agenda dovetails with a compelling investment opportunity.
I've been interested in rental investment opportunities in Mongolia for the past two years. This off-the-radar market got my attention because of the super high yields it's producing. And, in the time I've been paying attention, they've held up. If I'd bought two years ago, when I first considered the idea, I'd be very happy with the outcome to date.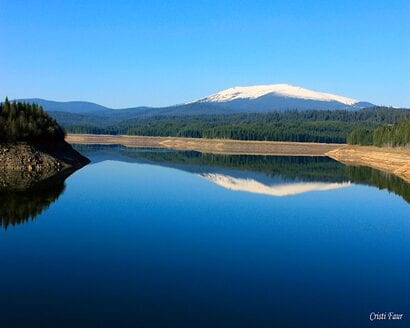 On the other hand, how often am I going to get to Mongolia? And at what cost? The cost of traveling there (in terms of both time and money) would eat into any yields. So I've kept this idea on the back burner and focused on more practical options.
Another common sense fundamental to keep in mind is that low prices and high yields don't always go hand in hand…and, when they do, it's a market distortion that probably won't last long. The utopia of US$50,000 rentals throwing off 12% yields is typically fleeting. As investors cop on to this kind of window of opportunity, they push prices up and yields down.
My target for yield from a rental investment is 5% to 8% net. Throw in some capital appreciation, and you can be looking at a total return (unleveraged) in the low double digits.
Many real estate agents talk about gross yields to get would-be investors excited, but a 16% gross yield that turns into a 4% net yield after rental management expenses and other costs isn't so exciting. Therefore, be sure you're comparing net yields to net yields as you shop markets. This isn't always easy to do, because expenses and carrying costs vary market to market.
Ecuador is a good example of a super-cheap market that I wouldn't invest in. I've studied Ecuador for nearly 10 years and have taken it off my list. I see no credible compelling reason to believe that an investment here would bring you reliable yields in my target range or appreciation enough to make the effort worthwhile.
That doesn't mean you couldn't find a good investment opportunity in Ecuador, but you'll have to work for it. I see bigger and easier returns available elsewhere.
Where, specifically?
Looking ahead to 2011, I like the Philippines, Panama City, and Romania for yield plays. All offer the potential for good yields with low costs of entry.
In Panama City, you could even leverage your buy.
Lief Simon
Image credit: Cristi Faur