As the COVID-19 pandemic continues to keep people from moving about as freely as they could before, real estate buyers are making adjustments. Our developers and real estate contacts are reporting that investors are buying sight unseen… or at least unseen in person. Even second home and retirement home buyers are buying without boots on the ground.
Global Property Advisor Director Lief Simon says, "I'm personally waiting to go visit some places in person to see what COVID-19 opportunities may be available… specifically, to buy back into the Portugal market. My contacts in Portugal are reporting that across the market broadly, prices in Portugal are up in 2020 from 2% to 5% even with the coronavirus crisis. The main reason is that new construction really didn't start in any real volume before the pandemic, leaving the country with not a lot of new inventory… but still reasonable demand."
Some may really just want to get that safe haven foothold in place for as soon as they can get on a plane. Others are fearing losing out on great real estate opportunities.
And sellers—real estate agents and developers—are making it easier for you, the buyer, to be comfortable with your decision.
Belize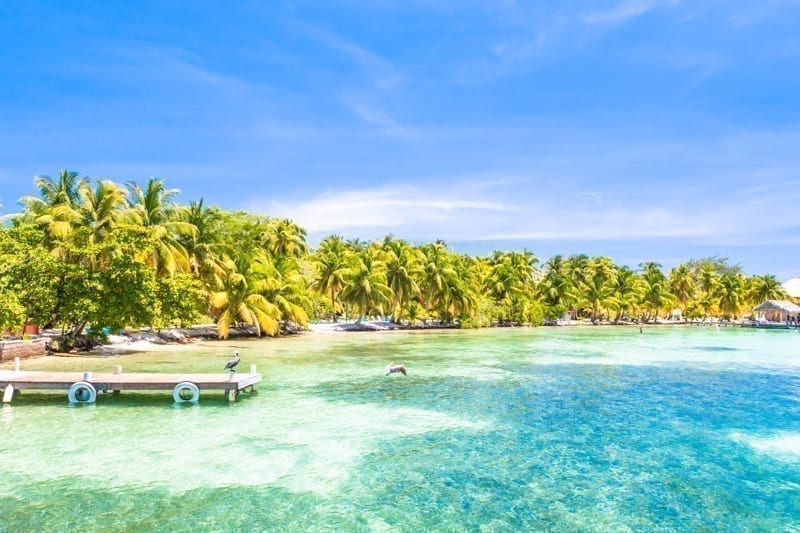 Specifically, Carmelita Gardens developer Phil Hahn in Belize has been doing virtual site visits at his project during the lockdown.
He recently expanded that couture service to scheduled group tours twice a week where he just goes through the entire project with groups as big as 10 people so they can get a feel for the property and community being built. Then they can schedule a private tour to look at the views from specific lots if they are interested.
Carmelita Gardens is a planned community with self-sufficiency at the core of the planning. Gardens and orchards are interwoven with the housing lots so that owners can grow their own food.
You can participate directly by planting and harvesting or you can simply take advantage of the fruits and vegetables grown onsite that will be made available for residents.
This is the basis for the "Independent together" philosophy behind this riverside development.
If you're interested in scheduling a virtual tour of this self-sufficient community in Belize, you can get in touch here.
Another developer has created a tiny home product that fits either agenda in this Caribbean hot spot. Belize is both a retirement haven as well as a great place to pick up a second home that can produce income for you before or during retirement.
In an exclusive area of Ambergris Caye across the bay, the developer is building a new over-the-water, tiny home community. These are not just small homes, In this community you will be able to escape the everyday, hectic environment of the city and live a sustainable lifestyle.
You will feel like you're on a private island—without the private island prices—in a quiet and serene atmosphere. It's fairly easy to get to and from San Pedro Town with a 5-minute boat ride, and there is an operating restaurant and existing hotel you can walk to.
The development is now on Phase II which has19 homes planned along with a pool, restaurant, and snack shack.
Either as a second home, new retirement home, or rental investment, this eco-friendly and smart home village is a unique opportunity.
For more details about this new development go here.
Northern Cyprus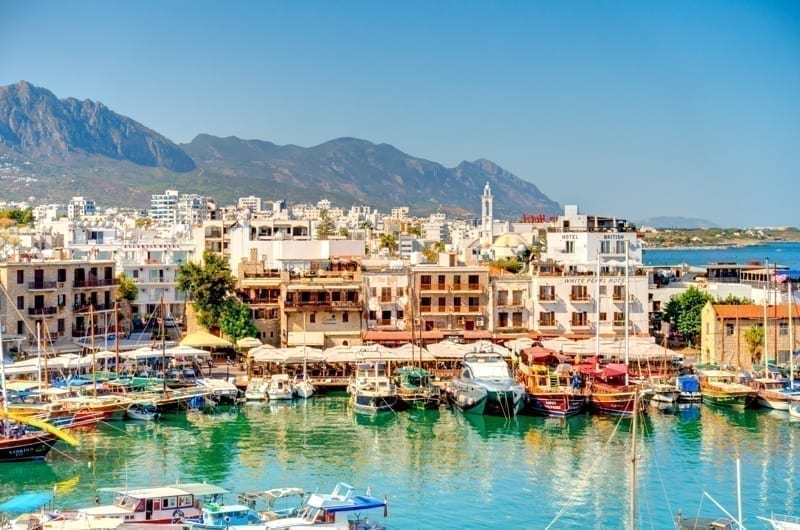 Northern Cyprus is an island country in the Eastern Mediterranean Sea with a rich history spanning more than 10,000 years—making it one of the oldest civilizations in the Mediterranean.
You can find here a myriad of museums, historical sites, monuments, and galleries. Because of its unique geographical position, at the crossroads of three continents, the country is a multicultural, multilingual, and multireligious place.
Prices for property that's frontline to the beach start as low as US$50,000. We call this kind of property pocket money real estate—something that's near impossible
to find these days. But, here in Northern Cyprus, with the low entry cost—and the chance to spread payments over a number of years—you could put your new home in the sun on your credit card.
Specifically, you can own from US$50,000 in a beach resort with 5-star amenities in this development located in Long Beach, Iskele, just below the island's panhandle, the Karpas Peninsula…
The long sandy beach is supported by modern infrastructure with paths for cycling and skating, sports and playing fields, food stalls, beach bars, and its famous fish restaurants.
From the resort, the beach is just 600 meters away. But if you stayed here for a few days, you'd never have to leave your base…
Right on your doorstep you have 9 swimming pools, fitness center, spa, sauna and hammam, beauty salon, indoor game room, wine and tapas bar, restaurants, bakery, pharmacy, supermarket, and lots more. A cinema and bowling alley are part of the future plans.
To find out more on this opportunity—and how to stake your claim here on the best beach in Northern Cyprus—please get in touch here.
Greece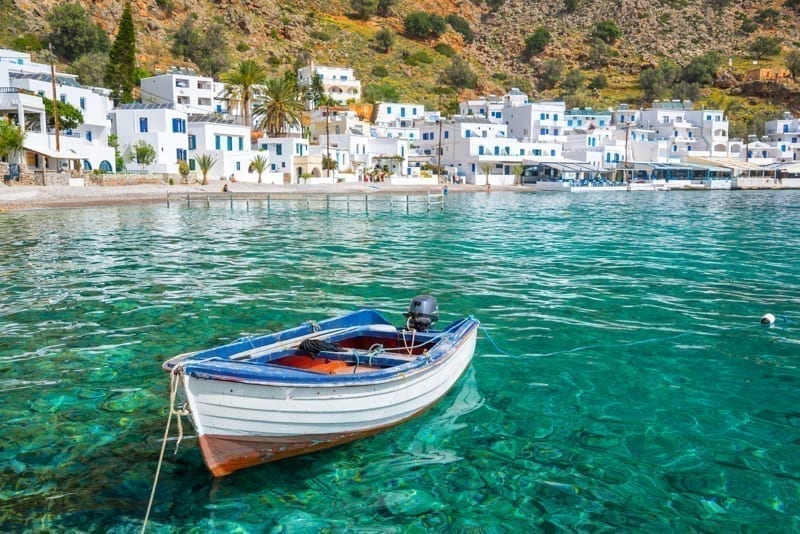 Finally, after more than a decade in recession, the ancient deities are once again smiling on Greece. The 2008 crisis shrunk the country's economy by 25%, but over the past 18 months, the market has been slowly rebounding.
Helping recovery is the government's Golden Visa scheme—offered to non-EU citizens and their family members in return for a property purchase. Qualifying investors get a residence permit and full access to the Schengen Zone.
To qualify for Golden Visa status, the total value of the property investment must equal or exceed 250,000 euros. With undervalued property countrywide, those 250,000 euros can go far. To give you an idea of the kind of property on the market, here are some current opportunities—with prices that start in the 250,000-euro to 350,000-euro range (in other words, ideal for Golden Visa qualification)…
Coral Gables. Glifada is one of the most exclusive neighborhoods on the Athenian Riviera. Coral Gables contains just three renovated units with a garden and parking. Apartments are 82 square meters in size with kitchen, living room, bathroom, two bedrooms, and wraparound balcony. Residents here are a 7-minute walk to the Metro, 2 kilometers from the beach, and only 15 minutes to the airport.
Santa Monica. Also in upscale Glifada, Santa Monica has 10 units. From the second floor up, you have a sea view. Again, you're close to the Metro, beach, and airport, as well as shopping, hospitals, and a golf course. All units have two bedrooms and range in size from 47 to 85 square meters. Those on the ground floor come with private gardens. Higher units have balconies.
Kendall Residences. Larger than the previous examples, apartments in Kendall Residences are 100 square meters. Renovated in 2019, the development is in a suburb close to the southern part of the city, just 5 kilometers from the historic center. Supermarkets, public schools, parks, malls, cafés, and restaurants are all here… and you have easy access to Line 2 of the Metro. For more details on any of these developments—including pricing—get in touch here.