Dear
Live and Invest Overseas Reader
,
We first alerted you to the many charms of little English-speaking Belize in 1987. In those days, it was mainly scuba divers, sport anglers, and independent free spirits who invested or made new homes in Belize. Back then, Belize was pretty rough around the edges. And both Belizeans and expat residents preferred it that way.
I was in Belize recently, and, boy, what a difference 30-plus years have made! You could say the tides have shifted...
From barefoot fishermen to the rich and famous? Why is Belize now attracting people from such diverse walks of life? Some are famous, ridiculously wealthy public figures... others are just normal folks like you and me.
The common denominator I can identify among everyone finding his (or her) way to Belize's shores today-from scuba enthusiasts and eco-adventurers to missionaries and billionaire investors-is a desire for a simpler, freer, more private way of life.
With everything going on in the world these days, Belize's back-to-basics lifestyle is almost irresistibly appealing.
And it's attracting a new breed of investors and expats eager to stake their claims. They come seeking escape from the doom and gloom back home. They come seeking the freedom to live their own lives and to make their own way. They come in search of privacy, for themselves and for their money. They come in search of paradise.
And they're not disappointed. For example...
Who Are All These Expats Seeking Escape And Safe Haven In Belize?
Eve's a great example. She spends five to six months a year living part-time on Ambergris Caye, Belize's best-known and most-developed Caribbean lifestyle choice. Every winter, Eve and her husband look forward to escaping the grueling Canadian winter in San Pedro Town, where they own a small condo on the beach. It's perfect for them. Eve's constantly in town, where she knows everyone. She spends her time volunteering. There's no shortage of opportunities to get involved with the local community here, and Eve takes full advantage. You see her everywhere, at every social event, always with a smile on her face.
Ambergris Caye is quintessential Caribbean, offering all the azure water, white sand, and swaying palm trees your island-loving soul could ask for. It's also the most expensive lifestyle choice in this country. But don't worry. You have many other desirable but lower-cost choices, as well. More on those in a minute...
Residency That's Ultra User Friendly And
Super Flexible
Helena Hess was originally attracted to Belize for its diving. She wasn't even thinking about retirement when she made her first visit to the country.
But, the better she got to know Belize, the more she came to appreciate the advantages it offers the would-be retiree. Helena and her husband Mike bought a piece of land on Ambergris Caye, built a home, and, eventually, looked seriously at Belize's residency options, including its resident-retiree program.
Their conclusion? Belize is hard to beat, not only for the Caribbean lifestyle it offers on its cayes, but also for how easy it makes it for a foreign retiree to make Belize home.
And a QRP retiree can be as young as 45 years of age!
Today, Helena lives in Belize full-time with her husband. He's a full-time resident; she's a QRP. They made their decisions as to which residency option they wanted to pursue independently and, as a result, have been able to take full advantage of the residency benefits Belize has to offer.
Helena and Mike pay no U.S. income taxes on income they earn while living in Belize. Because they're Americans, they retain a tax obligation Stateside, of course. However, because they're Americans abroad, residing full-time in Belize, they can earn up to US$204,200 of income each year that is U.S. tax-free. And, Helena is not liable for taxes in Belize, either, since she's a QRP.
Plus, thanks to their residency statuses, they were able to ship their personal belongings and household goods into the country duty-free...
No Translation Required!
Linda is a professional artist who first visited Belize on a catamaran charter. She and her boyfriend had attended a conference in Panama in 2004. They drove all around Panama and considered settling in that country, but Linda didn't feel comfortable. The idea of learning Spanish was just too daunting for her. She couldn't talk to the locals, so she felt unable to connect with them.
But Belize was a different story from the day they first arrived. Every day the couple was able to dive, snorkel, and fish among Belize's beautiful Caribbean cayes, all the while making friends with the local Belizeans. Linda felt safe and welcome from the start.
After her initial visit, Linda worked out a swap with a resort on Ambergris Caye so she could return. In exchange for free accommodation, she completed a number of paintings for the resort owner. And, during that five-week trip, she made her decision. Belize would be her new home.
Linda returned to her old home in Monterey, California. It took her a year to sell her house and her art gallery and to prepare for the move. Today, Linda is a fully delighted full-time resident of Belize, where she has opened two art galleries. She divides her time between Ambergris Caye and San Ignacio and loves both locations and the wonderfully relaxed lifestyle they afford her...
The Sustainable Life
Belize is also a top choice if you're interested in a "sustainable life"-an opportunity to live off the grid, completely self-sufficient.
Good friends in this country have been living the sustainable life for more than three decades, since long before it was a fashionable idea.
Keep Up The Good Work

Kathleen, as a reader of
Overseas Opportunity Letter
and a Private Placement Funding Syndicator for over 25 years, I really have to commend you for your insight and honesty in telling like it is to your readers. It is uplifting to read an article from a person like yourself who is delivering the truth to her readers. Keep up the good work.



- Norman S., United States
In 1977, Mick and Lucy Fleming traveled from Great Britain to Belize. They had but US$600 in their pockets. For Mick and Lucy and Belize, it was love at first sight. They fell in love especially with the country's Cayo District, a region of rain forest, rivers, mountains, and Mayan ruins. As soon as they could scrape the money together, Mick and Lucy bought a remote piece of property in the Cayo, on the Makal River. And they lived off the land. The only way in to their property back then was on horseback or by canoe, up the river.
That was 40-plus years ago and, today, Mick and Lucy have developed their Chaa Creek property into the most impressive and most applauded rain forest eco-resort in the country, rated the Best Eco-Resort in all the Caribbean by
Caribbean Travel & Life
four years straight.
A visit to Chaa Creek qualifies as a luxury experience these days. However, it's still very possible to have the back-to-basics, off-the-grid experience that first attracted Mick and Lucy to this part of Belize so many years ago.
Today, the Cayo District, is the fastest-growing area in the country. The lush tropical rain forests you find here, the abundant freshwater rivers, the largest underground cave system in the Western Hemisphere, and the fertile Belize River Valley once supported hundreds of thousands of Maya. Today, they support 21st-century adventurers and environmentalists looking to escape to a simpler, sweeter life.
One Of The World's Most User-Friendly Jurisdictions
Belize is a tiny country, about the size of Massachusetts, with a population of just 330,000 people. The entire country is like a small town. It's easy to become part of the community here. Everyone's friendly. Welcoming. Very willing to lend a hand and to make an effort for a neighbor.
Retire To Belize On US$1,350 Per Month...
Or Less
In Belize's Cayo, you could enjoy a rich, fulfilling life on a budget of as little as US$1,350 per month, if you buy locally and use the local resources.
The key to maintaining a low cost of living is getting to know the local vendors, farmers, and suppliers. I have several Belizean friends with higher standards of living than many "First World" residents. They purchase locally grown foods, which are far superior to the more expensive processed foods imported from abroad. They have more quality time with their family and friends because they can afford maids, cooks, and gardeners. They build their houses using readily available local materials and talent. If they need something that isn't on hand, they go to the Mennonites in Spanish Lookout, who can fabricate just about anything for far less the cost of importing it...
- Part-time Belize expat Phil Hahn on life in the Cayo
But it's not only your neighbors who'll go out of their way to make your new life in Belize easy, comfortable, and everything you want it to be...
Take local politicians, for example. In Belize, they mingle. They're happy to talk to you, even to listen!
Take a walk in downtown San Pedro town on Ambergris Caye any weekend, and you'll likely run into Minister of Tourism and Culture Manuel Heredia, relaxed and barefoot. When he's out, as he often is, the Prime Minister likes to stop to chat with his constituents. Most are his relatives, friends, and neighbors.
Easy access to a local politician like this really makes a difference, believe me, when you need assistance on a business or an immigration issue.
Local politicians are easily accessible in this country... and so is the local banking industry, which qualifies as seriously user-friendly.
It's super-easy to open a bank account in Belize, as a resident or a non-resident. You don't even have to make the trip down to the country. Belize is one jurisdiction where you can open an account long-distance.
No need to be a millionaire either. You can open even a non-resident account in Belize with as little as US$500...
Your Own Piece Of Belize For
As Little As US$28,000
It's easy to purchase property in Belize, too. And the opportunities on offer are tempting... from deeply discounted beach condos on Ambergris (being offered by highly motivated sellers right now) to emerging-market buys in the Cayo, where you can own in a private riverfront community, for example, for as little as US$28,000.
Not ready to buy? You can rent in the Cayo and elsewhere for as little as US$800 per month.
Meaning you could enjoy a rich and comfortable retirement in one of the world's most appealing offshore havens today with a retirement nest egg of US$1,350 per month or less... maybe much less...
In Belize, Both You And Your Assets Are Safe
Belize offers two structures specifically designed to help keep your assets safe. The Belize International Business Corporation (IBC) and the Belize Trust are both solid parts of a plan to protect your assets, including from frivolous lawsuits.

Thank you for all your very informative letters, you really do change lives!



- Bruce, B., Belize
Furthermore, a Belize IBC is not subject to income, social security, capital gains, withholding, or stamp duty. Nor to gift, death, estate, dividend, distribution, or inheritance tax. And an IBC is not required to file annual returns.
We're not suggesting you do anything that is not legal or 100% compliant, of course. My point is that you can create a structure in Belize that is fully legal and compliant... and also rock solid.
Entrepreneurs Most Welcome
Savvy investors looking to keep their investments and their assets safe are finding their way to Belize's shores in growing numbers...
As are entrepreneurs looking for opportunity.
If I had to choose a single word to describe Belize, it'd be "potential." Belize is a frontier. A land for pioneers.
The Belize government is doing its part to make modern-day pioneers feel welcome. Opening a business in this country is straightforward and relatively red tape-free. As an entrepreneur in Belize, you enjoy significant tax advantages when you structure your business properly.
Remember, all transactions take place in English. Plus, Belize's no-nonsense legal system is tied to the high court in Great Britain. This gives many investors and business-owners the comfort of familiarity.
As a result, Belize is enjoying an influx of Americans, Canadians, French, Italians, Brits, Irishmen, Jordanians, even East Europeans, all making their way to this country to stake a claim.
One of the best-known among this group is Francis Ford Coppola, the award-winning American movie director. In the early 1980s, Coppola visited Belize and, like so many others, fell in love. Like so many others before him and since, he wanted a little piece of Belize of his own. He purchased the abandoned Blancaneaux Lodge.

You are so much better than the others out there writing on these same topics. I receive this kind of information from many other sources. None of them compare. They're all sales letters pitching their next seminars or books or secret stock tips. Anyway, just wanted to let you know you are on the right track. Anyone who makes the comparison between you and the other resources available will choose you.



- Stephen S., United States
For more than a decade, Coppola used the resort as a family retreat. In 1993, he opened his tropical paradise to the public.
Mr. Coppola was drawn to Belize by the beauty of the country itself. But, in time, he came to appreciate the advantages of setting up a business here. And he continues to invest. Coppola bought a second inn in Belize, this time in Placencia, in 2001. The Turtle Inn, located on a white-sand beach that dissolves into the clear Caribbean Sea, "is a personal joy," Francis says. "It features any number of original ideas and details, which, I confess, continue to delight me. I made the resort as rustic as I love and as luxurious as I could."
The open-arms business climate encourages this kind of innovation and imaginative investment.
Where In Belize Might Suit You Best?
Belize is a tiny country, but its geography belies its diversity. Perhaps the biggest challenge as you consider all the opportunities that Belize has to offer is determining where in the country might suit you best.
What part of Belize calls to you?
Are you drawn to the pristine sugar-sand cayes and the aquamarine waters of the
Caribbean
?...
Or would you feel more at home amidst the lush
rain forest
, the mountainside waterfalls, and the rivers that meander through ceremonial Mayan caves in the Cayo?...
Maybe the
lively and growing communities
, both expat and Belizean, of San Pedro Town and San Ignacio would suit you?
Would you prefer a simple, close-to-nature lifestyle, living fully
self-sufficient and off-the-grid
?...
Or are you more inclined toward an active, vibrant community in a town that has colorful festivals, trendy restaurants, expat-run cafes, and lively beach bars?
Are you
an entrepreneur looking for a niche to fill
? Or a would-be volunteer, looking to give back?
Are you seeking a low-cost, easy-to-obtain retirement residency... part-time escape... or a second passport?
All these things and many others are possible in this beautiful little country.
So, again... how do you choose how to make the most of all the opportunity Belize has to offer right now?
How Do You Determine if Belize Is
Right For You?
You get help from the experts.
You seek out direct access to comprehensive, accurate, up-to-date intelligence and insights. Not information. You can get all the information on Belize you want free from google. That's something else.

Informative and factual, no bunk! I really appreciate that.



- Judith D., United States
You don't need information when trying to make a decision as important as this one. You need judgment. The kind of judgment that is borne of real-life experience and on-the-ground research.
I've been spending time in Belize for over 30 years at this point, and, over those decades, I've developed an extensive network of in-Belize friends, contacts, and resources, experts all at living, investing, and doing business in this country.
And, when we decided to create our new
"Live and Invest in Belize Starter Kit,"
I called on them all.
To Create Our New
"Live And Invest In Belize Starter Kit,"
I've Called On All My Top Belize Experts
Contributors to our brand-new, hot-off-the-virtual press
"Live and Invest In Belize Starter Kit"
include:
Amma Carey
Part-time Belize expat, Amma has written our new "Live and Invest in Belize Manual" for us. After six years living and doing business in this country, Amma knows Belize from the ground up and the inside-out. When we decided to publish the definitive guide to Belize, we knew that Amma was the woman for the job...
Philip Hahn
Longtime friend, part-time Belize expat, and full-time Belize developer, Phil Hahn's interests in this country are focused on Corozal and the Cayo. In both regions, Phil has been involved in the development of expat-focused communities incorporating the ideas of "New Urbanism" and self-sustainability...
Peter Zipper
President of Caye International Bank, Peter Zipper has more than 25 years experience in the international banking industry. After spending much of his career in Switzerland and Austria, what's Peter doing in Belize? As he explains it, if you want your money to be secure these days, the big-name jurisdictions are not the right choice. You should be looking at Belize precisely because it has managed to remain largely off the world's radar...
Joel Nagel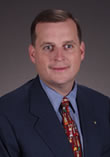 Another longtime friend, Joel Nagel is an attorney who has focused his long career on international tax, banking, and asset protection issues. He has also focused his attention on the jurisdiction of Belize and is the most expert attorney I know when it comes to strategies for protecting your assets through vehicles available in this country...
This Is The Easiest, Most Efficient Way To Launch Your Belize Adventures
You could go it alone. But that takes time and money. And, going it alone, without the judgment and the advice of others who've already been spending time and money in the place you're considering doing the same, is risky. You could spend a lot of time and money and still make a fundamental error in your approach.
And we've already talked about the value of information. There's a reason you can access so much of it free on the Internet these days. Information without judgment comes free because it's worth nothing.
You don't need to struggle or to take your chances on your own.
That's why we've put together our all-new
"Live and Invest in Belize Starter Kit."
In total, this is a collection of 6 resources
, including:
Our all-new "Live and Invest in Belize Manual," written by Amma Carey, a six-year expat in this country...

Our special Overseas Haven Report on Belize's Cayo District, one of our favorite spots in the country, offering perhaps the most affordable retirement lifestyle in Belize right now...


Our special Overseas Haven Report on Ambergris Caye, home to a growing expatriate community. This is unadulterated, unpretentious Caribbean...the sea, sand, and sunshine of the Caymans or the Virgin Islands, but without the price tag…

Our special Overseas Haven Report on Northern Belize, an area that bursts stunning landscapes and natural resources where you can live a luxury lifestyle for around US$2,000 a month…

"Retire At 45 In Tropical, Tax-Free Belize," our special report on Belize's QRP retirement program, detailing why this is one of the top three retirement residency programs in the world right now...

Our "44 Things You Must Know Before You Relocate, Retire, or Invest Offshore," the nuts-and-bolts support you need to plan your adventures in Belize with confidence...
This Is All The Nitty-Gritty You Need To Make The Wisest Possible Decision
The "Live and Invest in Belize Manual" alone is an invaluable tool. But it's just the start of our new "Live and Invest in Belize Starter Kit." This one-of-a-kind collection of resources addresses every critical question you'll face as you consider options and opportunities in Belize, such as:
A Thorough Belize Resource

I have been fascinated and in love with Belize for about 10 years and needed the info regarding the logistics of moving and doing business there. I have to say your Belize package is so thorough, we had no questions after. Just a great plan to investigate properly and find out that yes, Belize is the place for us...

Thank you so much for your publication and insight.



- John and Lucy M., United States
Which regions of this country are likely to produce the highest returns for your rental investment?...

Where should you invest if your interest is maximum property appreciation?...

How much can you expect to pay to buy or to rent, region by region?...

How much does the cost of living vary region by region?...

What are current monthly estimates for expenses such as utilities, food, rent, entertainment, etc.?...

What makes the Qualified Retirement Program (QRP) so attractive? Why is it considered one of the world's top three retirement programs?...

What makes Belize banks "private" and "secure"? Won't they knuckle under when the IRS applies pressure?...

Would you need to own a car living in Belize?...

What's the process for purchasing property?...

Can you bring a car to the cayes with you?...

Where are the best places in the country to start a business right now?...

Is quality health care available?...

What are the costs for standard yearly medical tests? For major surgery?...

What are your options for health insurance?...

Who puts on the best Lobster Festival in the country?...

Can you bring your animals with you?...

How can you use Belize's financial structures to protect your assets? Who can help you to set things up safely?...

How do you ship your goods to Belize? How can you minimize the cost of duty?...

Which real estate agents can you trust? How do you navigate this property market without a Multiple Listing Service?...

How hard is it to start a business in Belize? Which businesses have strong track records of success?...

What kinds of volunteer organizations are available for you to join?...

Where in the country is high-speed Internet available?...

What's the cheapest way to fly back to the States?...
I take great pleasure in being able to make this all-new resources available to you today. And I want to make it an absolute no-brainer for you to take advantage of the opportunity to access all the insider knowledge, know-how, and judgment it contains.
Therefore, for a limited time only, I'm making our new "
Live and Invest in Belize Starter Kit
" available for the outrageously low price of only US$79.
That's a savings of 40% off the retail value.
Months of research, scouting, and on-the-ground reconnaissance have gone into creating these one-of-a-kind resources. In other words, we have a great deal invested. You can understand, therefore, why we won't be able to continue to make this collection of resources available at this discounted price for long.
Again,
you have only a limited time to act
. After that time, the price will increase.
Sincerely,

Kathleen Peddicord
Founding Publisher, Live and Invest Overseas
P.S. This is your limited-time chance to gain access to the most complete and current guide to opportunities for living, retiring, investing, and doing business in Belize available anywhere. If Belize is on your radar, as it should be, I urge you to act now.
Order your copy of our just-published "
Live and Invest in Belize Starter Kit
" right now and save 40% off the retail value.
Order Now-100% Risk Free

This is the most complete and current resource to living, investing, retiring, and doing business in Belize available anywhere. I guarantee it. If you don't agree or if you are disappointed in any way with the information, insights, recommendations, and discoveries shared in our Live and Invest in Belize Starter Kit, simply say so. Your full purchase price will be refunded, no questions asked.

If you are one of those many people who, like myself just a few months ago, are "sitting on the fence", trying to decide whether or not to invest the money in researching a new and less expensive overseas place to live, well jump off… take the chance and just do it! Thank you L & I for convincing me to come. I had wondered if your daily emails and encouragements were just smoke but now I know that while you are selling advise for a price, it is good advice and very, very educated advice. You will have my loyalty for a lifetime.

- Bill N., United States

I appreciate everything I learn from you. Some of us poor guys have to get out of the States, before it consumes us. Keep doing what you're doing… you are saving lives in the U.S. (well, at least one for sure). Thank you.

- Ray S., United States

Thank you for all of this ongoing information. You are a lifeline to Americans wanting out right now.

- Peggy D., United States



What I admire is your honest, tell-it-like-it-is approach. A lot of people have been hurt by nothing but glowing reports about offshore living from various sources. I am sure that your honest, direct approach will be a real service. I don't know if you will sell as much stuff that way, but certainly will be doing a
good work!

- Arlean K., United States

I wish to congratulate you for the quality of your reports. The plain, matter of fact, but essential and wise information we all need to take vital decisions, especially in these extremely difficult times.

- Peter L., United States

Your information is very good, and informative… Keep up your excellent information so more Americans can understand why people sometimes move out
of the country

- Jack, R., Brazil