Dear Live and Invest Overseas Reader,
What if you could retire early…no matter the size of your nest egg or monthly income?

What if you could live a comfortable retirement right on the beach…or in the old quarters of a charming, historic city…or on your own little farm surrounded by rolling hills…really, whatever your ideal lifestyle might be?
And, what if you could have this life for just US$1,200 a month (that's no more than the average U.S. Social Security check) or less…maybe a lot less, in fact?

Today, I'd like to give you details of how you can get from wherever you are right now to your dream life overseas…

Not 10 or 20 years from now…but within the next 12 months.

Yes, it's possible. And a lot easier than you might think. How else would thousands of readers like you be living out their own dream retirement lifestyles overseas today?

I'm thinking of people like:
Miles of white sand await you in English-speaking Belize, one of the 20 retire-overseas destinations we'll introduce you to…
Judith and Harold who moved from Palmer, Alaska to the beach town of Piriapolis, Uruguay two years ago. Not ones to sit beneath a palm sipping piña coladas all day, this couple bought 50 acres of farmland and, today, raise sheep and grow raspberries, blackberries, grapes, eucalyptus, and more. Both are avid whale-watchers during the winter mating season, and their home in Punta Bellena (Whale Point) provides them a front-row seat right from their front porch…


Paul Richards—a retired publisher and golf aficionado—who along with his wife and daughter, left the U.K. behind five years ago for a new life in Chiang Mai, Thailand. Paul loves the many amenities available in the city: golf, tennis, bowling, plenty of good restaurants (local and international), and the Chiang Mai Expat Club. On a recent hospital stay, Paul found the standard of health care superior to that in the U.K.—and is delighted to see his dental bills are 30% to 40% cheaper, too…


And, single-mother of eight kids Macarena Rose who traded in her "safe life" in Florida for a new adventure in Belize—purely on a whim—with her youngest daughter (15 years of age) in tow. Despite the initial hiccups (her teenage daughter sadly missed her favorite soda), the more they got to know Belize, the more they liked it. Six years on, Macarena runs her own real estate business in San Ignacio and is the host of a local television show that goes out weekly. For Macarena, the enjoyment is in knowing that her adventure is ongoing—that every day is another opportunity for growth and discovery
Now, wouldn't you like to join them?
All of these folks are people just like you…people who wanted to break from their daily grind…who were anxious about their shrinking nest eggs (worrying about whether they could ever afford to retire)…and who didn't want to experience a lower standard of living when that time finally came…

Ultimately, they weren't prepared to settle for an average retirement. And neither should you.
Not Your Average Retirement
This word "retirement" has nothing to do with checking out or taking it easy. Unless you want it to.
In the places I'd like to introduce you to, sure, you could improve your golf swing or join a bridge club…you could spend your days lazing in a hammock beneath the banyan trees. And no one would think any less of you.
But if you're not ready to take up a position on the sidelines of life, don't worry. That's not what I'm suggesting.
The ideas of retirement I'm talking about work for the 30-year-old as well as anyone twice that age…or older. That's because it is easier today than ever before to live, travel, invest, and retire as best suits your personal agenda.
The world is alive with opportunities for fun and for profit, no matter what your age. We'd like to steer you to the ones that make the most sense for you—and show you exactly how to best set yourself up for a new start overseas.
I don't need to remind you of the problems we face today, in the United States and elsewhere. You may already be watching your nest egg shrink…and, like many, may already be taking a hit on your day-to-day quality of life.

Bottom line, it's getting harder and harder every year for a retiree to exist on his Social Security check alone.

But it doesn't have to be that way. You don't have to live like the average retiree and just scrape by…
Not when, among 20 of the world's top retirement destinations, you could:
Keep your hands clean…and your garden in tip-top shape for just US$63 a month (the cost of regular maintenance by a gardener)…


Have a cup of coffee for just 75 cents—and a whole barbecue chicken dinner for just US$8…


Or a hearty lunch on-the-go (cooked right in front of you) for just US$1…


Pick up a bottle of good local wine for less than US$3…


Stay overnight in a private hospital room for US$200 to US$300 (including doctors' fees and medications)…


Pay your dentist around US$30 for a full check-up with X-rays and cleaning, around US$25 for a simple filling, less than US$250 for a root canal, and roughly US$320 for a porcelain crown…


Rent a 1,000-square-foot unfurnished condo (in one of the most retiree-friendly cities of the world) from US$225 per month or a furnished version from US$400…


Own a 2,100-square-foot, six-bedroom country cabin on a half-acre of tropical gardens for US$102,900…


Rent an apartment in the historic district of one of Central America's best-preserved colonial cities for US$450 per month…or buy your own colonial home here from US$64,000…
Time to get off the fence and prepare for something better
I realize this "retire overseas" idea can be a scary prospect. You're leaving your "maybe-not-ideal," but certainly "safe" life behind, after all.

But, just like you, everybody I know who has ever taken the leap to a new life overseas (myself included) had their doubts, too.
A Satisfying Experience

It can be very frightening to think about creating a whole new life for yourself in a foreign place. That fear can keep us from acting on chances for fun, for adventure, and for possible profit. All I can tell you now is that I'm thrilled with this [move]. It has been one of the most satisfying experiences of my life.



-- Jay Snyder, currently retired part-time in Granada, Nicaragua
I'll admit, in my own case, I'd been exploring this idea of overseas opportunity for more than a decade—and toying with the idea of a relocation—but I hadn't made any practical plans.
Then came the catalyst: My boss at the publishing business I worked for at the time proposed that I move from my home in Baltimore, Maryland, to Waterford, Ireland, to open a new office.
This was the push I needed to move beyond my comfort zone. A very practical solution to my ongoing dream of escaping to something new…something better…something fun…
Practicality. That, in a word, is what you need to get from where you are today to the new life that you desire.
I'm not saying that you need to lose sight of your dream. Not at all. It's most important that you keep a picture of your ultimate retirement lifestyle in your mind (better still, put it on paper and stick it to your refrigerator!).
Medellin, Colombia, offers the best quality of life in the Americas…and screaming real estate bargains...
But, if you are serious about getting to your home at the beach or to your Latin American estancia where you can keep your own horses…or to your restored colonial home in a cosmopolitan city…then you need to adopt a business-like approach to your retirement to support your dream.
That is why I'd like to tell you about my Where (And How) To Retire Overseas Kit—a brand-new program to help you consider all the world's current top options at once, while arming you with the practical support you'll need to make your retirement dreams come true as easy and hassle-free as possible.
If you are still on the fence…doubting your own sanity for dreaming of the exciting opportunities overseas…we want this to be the push you need to get off the fence…and out into the world of greater opportunity.
Specifically, I want to help you consider the top 20 overseas retirement havens right now (with the help of expats and experts who have actually lived in each destination themselves). And then I want to walk you through my proven 7 Step Program for making one of these Shangri-las your home.
Recently, I invited my worldwide network of experts and expats, 27 of them, to join me in Scottsdale, Arizona to spend three full days discussing 20 of the world's very best places where a retiree can enjoy a better quality of life on your Social Security check (and sometimes a lot less).
Over those three days, we looked closely at the best cities, mountain enclaves, beach towns, and suburbs in the world for living, retiring, and doing business overseas.
Whether you have some idea of where you'd like to settle—or none at all—the discussions from these country experts will whet your appetite for what life you could enjoy in each of the 20 featured destinations. What you hear from them may surprise you…and lead you down a path you never expected (that's all part of the fun)…
Sincere And Honest Approach

The level of experience, knowledge, and competence is top-shelf. Primarily, I appreciated the sincere and honest approach of the organizers and all the presenters, as well as the obvious desire to give participants complete, accurate, timely, and appropriate information and to answer questions thoroughly.



-- Andrew F., United States, attendee at a recent Live and Invest Overseas event
What's more, the experts and expats who joined me in Arizona weren't "agents" for their respective countries. No place is perfect…and they discussed the pitfalls, as well as the advantages, of living day to day in a foreign country. No holds barred.
In addition, these experts and expats speak, in each case, from firsthand experience. These aren't editors researching from behind a desk or travel writers just passing through a destination for a week or two at a time. These are people who have or who are currently living in each place featured.
These country "insights" are but one part of our Retire Overseas agenda, though.
Because, once you've made the choice of where to go, you're still left with the greatest challenge of all: How to get from where you are now to your new home overseas…
All your stumbling-block questions…answered
You see, when you first think about a move overseas, you let your mind run away with every possible opportunity… you get tipsy on the possibilities…
It's exciting to think about a brand-new start in a brand-new place where you can enjoy all the things you're missing out on right now.
Then, reality sets in.
Questions start to spring from everywhere: How much money do I need to set aside for going overseas?… Should I sell my house?… Will I rent a property overseas or should I buy?… What about health care?… What sort of hoops will I need to jump through to get residency?… How can I make some extra income to support myself overseas?…
Believe me, every question that you can possibly conceive is a valid one. And, I guarantee, you are not the first person to be baffled by it.
Which brings me to the second part of our Where (And How) To Retire Overseas Kit agenda: the practical side (the how-to) of retiring overseas.
Where you can enjoy a luxury retirement on the Pacific…at a very, very affordable price? We'll tell you…and then we'll show you how to launch your new life there!
This is an area where, in my 25-plus years of traveling and transplanting home and shop around the globe, I've sometimes found it difficult to garner the right information. Your aren't going to find reliable answers to your retire-overseas questions simply trawling the web…or reading all the books you can find on the subject.
Immigration laws change…new roads get built…telecommunications companies come and go…banks change the way they deal with foreign clients…buying property, especially in developing markets, is a whole new ball game that only an insider (who's been through the process) could possibly understand…
In talking with my expat friends scattered about the globe, we came up with seven big "challenges," the main issues faced by all would-be overseas retirees…
And so in our Where (And How) To Retire Overseas Kit, we've packaged a series of special, practical workshops that focuses on these seven key challenges…and help you navigate each in the most efficient, hassle-free way…
Tackling the big issues head on:
7 Proven Steps
In each of the seven packaged workshops in our Where (And How) To Retire Overseas Kit, you'll be briefed (from those who have gone before you and learned the hard way!) on how to tackle the practicalities you need to consider in order to make your move…so you can realize the lifestyle you're dreaming of in as little as 12 months.
Specifically, I'm talking about issues like:
How much do I need to retire?
Ever asked yourself this question? Or tried to find the answer online?
Merrill Lynch claims you need US$5 million to retire young. In running the numbers, Merrill (like other conventional planners) assumes you'll continue your free spending. The problem with this approach is that you'll wind up working forever.
Paul Terhorst, a perpetual traveler who (along with his wife Vicki) retired at the age of 35, figures you need less than the Merrill figure—much less, in fact. And, Paul and Vicki have been happy in their retirement, roaming the world, for the last 30 years.
What matters, Paul says, is how you invest…and how you spend. I am very pleased to say that Paul is the key instructor in our Retire Overseas Workshop #1: Retirement Planning—Get Your Finances in Shape.
If you had just 12 months to get your financial affairs in order for a move overseas, what would you do? This is the workshop that will answer that question for you. Paul and his fellow hosts will reveal everything you need to know, including:
How much money you need to retire and move abroad…


What to do if your retirement fund is on the skinny side…


How you should invest (for the short- and long-term) to maintain a healthy portfolio (considering the "three pots": gold, property, and paper)…


How to manage your day-to-day spending (complete with budget spreadsheets). (Spoiler: You need to spend according to your assets, not your income.)…


How to cope with changing exchange rates (and diversify in a number of currencies)…


The best time for you to start taking Social Security (whether to start at 62…or wait until 66 or beyond)…


Why you should consider leaving your credit cards at the border—and what to do if you can't move without them (plus, the best banks to do business with overseas)…


Whether to sell or to keep your U.S. property…


How to survive future crashes overseas…


What to do if the U.S. dollar tanks…
You'll come away from this workshop with ready-made spreadsheets and formulas you can apply your own data to. Just plug in your numbers and get the projections you need to sort your financial health and plan for your financial future overseas.
Should I rent or buy a home?
It's one of the biggest issues in considering a move overseas. And, any expat who has gone before you, no matter where in the world you go, will tell you that you need to rent first.
If, for you, nothing substitutes for Old World culture and lifestyle, don't despair. Retirement on the Continent can be possible for you, even if your retirement budget is small…
You won't be able to get a true feel for a place until you've spent three to six months (at least) getting to know the layout…the neighborhoods (and neighbors)…how noisy it is at night (and in high season)…the day-to-day costs of living…how easy it is to travel around (and get back to the U.S. if you need to)…and so on.
Sometimes, depending on your situation, renting in the long term may be the way to go. And, in some places, renting is the only thing that makes sense.
If you do decide to buy, then you need to be aware of the market you're dealing in. That's why we've included:
Workshop #2: The Property Question. In this workshop, we'll show you…
The benefits to renting long term…


What to look for in renting a property (whether for short- or long-term use)…


Understanding rental contracts (and the sometimes surprising obligations of tenants) in a foreign country…


Where to start your search for a rental property (and how and why to take your search local)…


What you need to know about buying property overseas (including the pitfalls and how to deal with them)…


12 critical questions you should ask before buying real estate in a foreign country…


How to protect yourself as a buyer in a foreign market…


How to evaluate a selling price in any given market…


How to structure foreign property ownership…


How to address the tax implications of owing real estate in a foreign country…
How long can I stay?
In considering where in the world you'd like to retire—whether part- or full-time—there's one critical issue (easy to overlook in all the early excitement of new adventure) that can be a deal-breaker in many situations: residency.
The world's cheapest places to live well? Our experts will detail them in the Where (And How) To Retire Overseas Kit…
And not just full-time residency…but what if you want to be able to stay three or six months a year, every year?
In these days of tightening immigration control and rising visa costs, not everywhere may suit your particular requirements. And let's not forget countries where, as a qualified retiree, you need to show a minimum monthly income (or have a certain amount deposited in a local bank).
That said, there are certain parts of the world that welcome expat retirees with open arms. These places recognize the advantages to the local economy of having foreigners around—and often have special incentives to attract the "silver-haired" crowd.
In Workshop #3: Visas and Residency, you'll learn the good, the bad, and the ugly of establishing a physical presence overseas. From this session, you'll find out:
The three most retiree-friendly countries in the world (in these places you can look forward to generous discounts—often as much as 50%—on goods and services from restaurant dinners to dental work to your airline tickets)…


The fast track to permanent residency in the world's six top retirement havens…


How residency affects your tax burden (and how you can help minimize this through careful planning)…


The benefits of using an attorney to guide you through the application process (frankly, we don't recommend you go any other way)…


Easy immigration: Places you can easily (and legally) stay long-term on a tourist (or other short-term) visa…


The "no complications" approach: Divide your time among three or four locales a year, and you can avoid jumping through time-consuming residency hoops…


The implications of establishing residency in a foreign country (for example, how local inheritance laws may affect your estate)…
The many benefits of second citizenshipand how to obtain it legally…
Again, residency is one area where you'll do better (and usually a lot faster) using reliable, legal counsel. In the workbook from this workshop, you'll get contact details for trusted attorney and immigration contacts in our top havens.
What if I can't afford to give up my career just yet?
Thinking about how you might continue to earn an income overseas? Yes, it's not always easy to find employment overseas (in many places, it's downright impossible). But it can be straightforward and lucrative to start your own business—however big or small. A move overseas is an opportunity to break from the old and start doing the things you love—and even make them earn some money for you.
In Workshop #4: The Portable Workplace, you'll learn about starting an Internet business.
You could do this one from anywhere in the world (you don't have to go overseas). You could even start it at home now and take it with you on your move…whatever works for your own situation.
Why do we say Panama is the world's best place to run an Internet business? We'll tell you in the Where (And How) To Retire Overseas Kit…
I'm not talking about any "get rich quick" schemes. Running a business of any kind is not all fun and games. With your portable workplace, there is real work involved. The bonus is that it's all on your own terms…
It's up to you how many hours you work, where you work from, how big you want your business to grow.
If you need to support yourself financially while overseas, or would like to have an extra income, or operate a business as a hobby on the side, then don't miss this important session, where you'll find out:
How to generate business ideas—and find a profitable market…


How to select your products. In the import/export business, for example, certain products have restrictions depending on where you send them to/from…


How to get started. You have a great idea…but you don't know where to begin. Follow the 6-Step Internet Business Start-up Plan to get up-and-running anywhere in the world…


Making money on the web: 7 strategies for drawing qualified prospects to your website…


Countries among the top retirement havens that make sense for running a business…and those that don't…


Where to find supporting staff. Depending on the size of your business, it may be helpful to have some in-country assistance. You'll find out the best countries with a reliable, English-speaking labor pool (and minimal red tape in the hiring/firing process)…


Legal and taxation issues you need to be aware of running your Internet business…


Recommended software tools and online resources to help get you started in your new career…
How will a move overseas affect my tax burden?
Some beautiful, affordable, safe, and welcoming corners of the world are blissfully removed from the concerns and worries of the 21st century…
It's the one area that you just can't get excited about when thinking about going overseas. But it's one that you can't ignore either. In fact, depending on your strategy in moving abroad, you could wind up paying far less tax than you do right now (or maybe none at all).
And, while you mightn't want to organize your life around tax code (who really does?), there are some things that are helpful to know, as you'll find out in Workshop #5: Taxes for the Foreign Retiree. I'm talking about things like:
How to earn up to US$91,500 tax-free—thanks to the Foreign Earned Income Exclusion (FEIE) for U.S. citizens abroad…


Two foreign assets the IRS doesn't want to know about—that you can legally hold overseas without triggering a reporting requirement to the U.S.…


The top four jurisdictions for low-tax or no-tax living…


Getting good representation—finding a tax attorney Stateside and another in your new country is key to paying no more tax than you should…
As a foreign retiree, your tax situation can be very straightforward. If you're living on Social Security or some other pension, for example, then your tax situation can be neutral. However, other taxes you'll need to consider include:
Property-related taxes. Taxes that apply in buying, owning, and selling property. Find out the places that impose a low (or no) property tax burden…
Import duty on household goods and personal belongings…
Understanding your options and how to structure your new life overseas can help save you thousands of dollars…even reduce your tax burden to zero. And that's the aim of Workshop #5: Taxes for the Foreign Retiree.
Live and work tax-free
A German fellow I met several years ago had set himself up in Kuala Lumpur, Malaysia. He was an engineering consultant whose clients were various companies in the Middle East. All his income was earned outside Malaysia, meaning he was liable for no income tax in that country. As he was German, living outside Germany, neither did he owe income tax at home. He was living and working completely income tax-free…

What sort of health care (and insurance options) can I expect overseas?
As you might be considering what to take with you overseas, there's one thing that unfortunately cannot be exported: your U.S. health insurance. This is true no matter where in the world you go. With few exceptions, your U.S. health insurance and your U.S. Medicare simply don't travel beyond U.S. borders.
The good news is that there are options—affordable options—for the expat looking for medical coverage abroad. And, as many of the expats and experts you'll hear from in my Where (And How) To Retire Overseas Kit will testify, it's possible to receive quality care—sometimes even better than the level of service you're used to at home—in many of the retirement havens we'll discuss.
So, Workshop #6: Health Care for the Retiree Abroad, has a double agenda: First, to help you understand what you can expect of health care in a foreign country; second, to present your options for health insurance coverage. From this workshop, you'll find out:
Which of the top 20 retirement havens stand out in terms of high-quality health care. (In Buenos Aires, Argentina, for instance, you can arrange a manicure or pedicure in the maternity ward of the hospital.)…


Where, among these top havens, you'll find health care to be the most affordable. (In Kuala Lumpur, Malaysia, a coronary bypass operation at a private hospital costs around US$10,000—less than 10% the cost of having the same procedure carried out in the
U.S.)…


The differences between public and private health-care systems (would public care, often available at very little cost—even free—make sense for you in the country where you're considering
retiring?)…


Your top options for medical insurance abroad (and the pluses and minuses of each)…


The points to consider in choosing a policy that suits your specific needs…


Why you should never buy insurance online (at least not until you've confirmed the answer to this all-important question)…


What your overseas health policy should cover…and what it likely won't…


How to choose among policy options…


How much deductible makes sense given where you'll be living and your personal health circumstances…


Cost details for sample insurance plans in a number of overseas retirement havens…


What to do if you're over age 63 (the cut-off age for starting a plan in many countries)…


The best international health and travel insurance policies on the market today…
It is possible to retire well on your Social Security income alone. We'll show you your best and brightest options…
All of the above topics—taxes, health care, residency, starting an Internet business, etc.—are big issues that deserve focused workshops of their own. In the Where (And How) To Retire Overseas Kit you'll also receive the contact information of experts you can contact when you need further help.
But what about those other niggly things that you'll have to deal with as a new resident abroad. You know, the questions that you push to the back of your mind…to be dealt with later. Questions like:
Will I need a new driver's license?…


Is it easy to open a bank account in another country? What are the requirements?…


How do I pay my bills (both locally and any that might remain back home)?…


How do I organize my household for shipping—and what do I really need to take overseas?…


Do I need to speak the language before I go? Or could I get by in English?…


How can I easily (and affordably) stay in touch with friends and family?…


Do I need to have any vaccinations?…


Can I bring my pets? What about quarantine?…
In Workshop #7: The Nuts and Bolts of Getting Established Overseas, we'll address all of these nitty-gritty issues and many, many more. Some of these might not be an issue for you until you move to your new home…
Which countries boast the best quality of retirement living on earth? We'll show you…
In fact, you might not even consider some of them until you actually try to make a phone call from your U.S. cell…wonder why the bank requires so much documentation to open your account…or why nobody understands the Spanish phrases you learned in school.
From the people who have made all these mistakes before you, this workshop is designed so you experience the minimum amount of hassle, frustration, and expense as you go about your business in your new home.
Well-heeled experts and expats at your service
When you're attempting to do something new…especially something that's a little out of the ordinary, like packing in your current comfortable life for a new start overseas…in a place that you know reasonably little about…you need a good network of support.
First you want to get to know the people with expertise…who have spent extended time overseas…learned the ropes…who can pass on their intelligence…
Meet the "Retire Overseas" Experts
Kathleen Peddicord
Publisher, Live and Invest Overseas
Kathleen Peddicord has traveled to more than 50 countries, invested in real estate in 17, established businesses in 7, renovated historic properties in 6, and educated her children in 4. She's covered the live and invest overseas beat for more than 25 years and is considered the world's foremost authority on overseas retirement. She has moved children, staff, enterprises, household goods, and pets across three continents, from the East Coast of the United States to Waterford, Ireland...then to Paris, France...and, most recently, to Panama City, where she, her husband Lief Simon, and their young son currently make their home and base their Live and Invest Overseas business.

Kathleen writes a weekly retire-overseas blog for U.S. News & World Reports and is regularly quoted by The New York Times, Money magazine, the AARP, and beyond. She has written innumerable books (including a new one for Penguin Books released in March 2010), reports, and essays on where and how you can escape the retirement-tromping economy at home and live like royalty on a modest budget...invest for profits overseas ahead of the crowds...and secure your dream retirement in the world's best destinations.
Lief Simon
Private real estate investor, consultant, developer, and expat
Lief Simon has lived and worked on five continents and traveled to more than 50 countries. His real estate investing experience began more than 17 years ago with a multi-unit building in Chicago. After selling that building for a leveraged total return of more than 1,800% in two and a half years, Lief began to diversify internationally. In the 16 years since, he has personally bought and sold property in 18 countries.

Lief looks for one of two market situations when evaluating a potential investment: an abundance of opportunity created by a market distortion (crisis investing) or a chance to position yourself ahead of new infrastructure or some other local trend (the path of progress). In recent years, Lief has turned readers on to investments in Mexico, Nicaragua, and Romania, buys that have appreciated 160% in 18 months, 120% in 12 months, and 82% in 15 months, respectively.
Paul and Vicki Terhorst
Perpetual Travelers, the George and Martha Washington of retiring early
SmartMoney magazine (October 2007) calls Paul and Vicki Terhorst the "George and Martha Washington of cashing out." The couple retired in Argentina in 1984 at the very early retirement age of 35.

In 1988, Bantam Books (now Bantam Doubleday Dell) published their book, "Cashing In on the American Dream: How to Retire at 35," now a classic.
In 1992 Paul and Vicki became perpetual travelers, PTs, even though in 2005 they built a small house in rural Argentina to use during the summer.
Paul also writes a monthly column for the Overseas Retirement Letter, focusing on the financial side of retirement planning.
Lee Harrison
Latin America Correspondent, Live and Invest Overseas
After spending six years flying with the US Navy, Lee completed a successful 30-year career in the nuclear power industry. Taking advantage of a post-merger early retirement offer, he left the US in 2001 at age 49 and retired to Cuenca, Ecuador.
Since that time, Lee has enjoyed properties in Ecuador, Nicaragua, Uruguay, Colombia, and the island of Itamaracá, in Brazil. He writes for a number of publications about living abroad, and served as International Living's Latin America Roving Editor for almost 10 years.
Now he lives and writes primarily in Uruguay, from his home in the beach resort of Punta del Este. He spends winters at his home in Medellin, Colombia, and good portion of the year traveling and writing about retirement and investment opportunities throughout Latin America.
Lucy Culpepper
Managing Editor, Overseas Retirement Letter
European Correspondent, Live and Invest Overseas
Lucy Culpepper has traveled to, written about, and worked in some 30 countries. She is originally from Wales in the United Kingdom, has lived all over the UK, in southern California, Spain, and France and has spent extended time in Mexico, Panama, and Costa Rica.
Previous careers saw her working as a tropical rainforest guide in Peru, an ethno-botanist in Ecuador, catalog production manager for a major U.K.-based travel clothing company, and as the Managing Editor of a triathlon magazine in southern California. Lucy recently spent seven months exploring Mexico and Central America with her husband and two children before deciding to return to Europe. Lucy has now settled into the life of freelance editor and writer.
During the family's travels she worked online and home educated her children, proving it is possible to travel and find a new 'home' country, with children in tow, whilst continuing to work and maintain her sanity (just!).
Lucy is Managing Editor of the Overseas Retirement Letter, and also serves as the Chief European Correspondent for Live and Invest Overseas.
Joel Nagel
International business attorney and founder of Nagel & Associates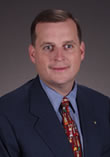 "People who go offshore fall into one of two camps," Joel maintains. "First is the 'Hide and Seek' camp, where folks try to stash their wealth where nobody can find a trace of it. Second is the 'Show and Tell' camp, where you show the world where you've put your asset and encourage anyone to come and take it if he can."
Joel strongly believes that, in today's world, there's no safe place to hide your wealth—in other words, there's no global transaction that can't be seen. As an international attorney, Joel can help you "show and tell." He's the founder and managing partner of Nagel & Associates, a boutique legal firm focused exclusively on international issues and with a special focus on tax, banking, and asset protection opportunities overseas.
Joel can help you select the right jurisdiction for a transaction and the best vehicle to reduce taxation and to protect assets. He has pioneered the licensing of international structures for foreign banks, mutual funds, hedge funds, and insurance companies. Joel created his firm's Personal Asset Protection Program and has developed sophisticated international estate plans encompassing trusts, corporations, partnerships, and insurance products.
Mike Cobb
Expat in Nicaragua
After enjoying a successful career in the computer industry, Mike Cobb decided to pursue more pioneering opportunities in the emerging real estate markets of Central America. In 1996, Mike and his business partner formed a company, Exotic Caye International, to provide loans to North Americans purchasing real estate in Belize, Honduras, and throughout the region.
Later, Mike and his partner moved into real estate development, including, to start, a resort on Ambergris Caye, Belize. Then, in August 2000, Exotic Caye purchased 3.5 miles of Pacific beachfront property due west of Managua, Nicaragua. This master-planned community boasts world-class infrastructure, private homes, and condominium units. In February 2006, the ECI Development group acquired 1,100 acres and 3 kilometers of coastline in Costa Rica, setting the stage for expansion into this popular market. Most recently they merged their Belize property with a much larger parcel and have begun to develop 200 units on Ambergris Caye.
Additionally, Mike Cobb has spoken at more than 100 international conferences about real estate financing and development. He has acted as a consultant to The Oxford Club and gives counsel to various real estate projects throughout Central America. He, his wife Carol, and their two daughters, Amanda and Emily, make their home in Managua, Nicaragua.
Rainelda Mata-Kelly
Attorney-at-law and principal of Law Offices Rainelda Mata-Kelly
We've been recommending Rainelda as the top legal resource in Panama for over 10
years. Rainelda knows Panama law, and she understands the current Panama market. She knows the players. She knows what to look for in developer sales agreements and what to demand in pre-construction contacts. She (and her top-notch staff) know their way around the immigration office…and understand the advantages and the downsides to every one of this country's 12 residency visa options.

Rainelda is the most knowledgeable Panama attorney we've found in more than a decade of looking. If you have your sights on Panama, she's the one you want on your side when you sit down at the negotiating table…or when you begin considering your full-time residency options.
Robert Kroesen
Director, United Nature
Robert G. Kroesen is a Panamanian of Dutch origin. He lived for many years in the United States, where he obtained his marketing degree and where he worked as a consultant with a marketing research firm. Robert later returned to Panama full-time, where, for several years, he advised companies and Panama law firms on their global marketing and public relations strategies.

In Panama, Robert also became involved in one of the largest reforestation projects in the country, which, today, he manages full-time. Together with some of the most important legal firms and consultants from around the world, Robert advises individuals on how to take advantage of timber reforestation opportunities both for investment and as a means of obtaining full-time residency in Panama.
Philip Hahn
Part-time Belize expat
Before graduating from Florida State University—where he studied Interior Design and Housing—Phil started a residential design business that ultimately designed over 6,000 homes and expanded into construction and development. In 2003, Phil saw the potential in Belize and purchased 115 acres for the development of Orchid Bay, a "New Urbanism" community.

Over the past six years, his interest in Belize has grown to include multiple properties throughout the northern and western part of the country. His latest project, the Carmelita development, is in the country's Cayo District. Phil's passion and respect for the people, history, and lifestyle of this unique region have inspired him to create beautiful enduring homes and communities.
Steve Rosberg
Founding and Managing Partner, Ushay
Steve Rosberg has held top management functions in banks in Argentina, Grand
Cayman and Ecuador, and has done international financial consulting for individuals and corporations. His extensive direct international experience in financial systemic crises, country default situations and inflationary environments taught him crisis management and to focus on businesses in real producing assets as the most reliable and the safest way to long term capital growth.
Today, Steve's investment management company, Ushay, does business in Argentina and Uruguay, investing in forestry, vineyards, construction, and real estate. Ushay focuses on structuring, managing, and operating real asset producing businesses, as well as providing private trustee services.
Steve is an Economist and graduated from UCA in Buenos Aires in 1975. He has done numerous courses during his many years in senior management, as well as post-graduate studies in Forestry Related Business Management. He has conducted seminars and given talks on financial risk management, international business, and direct investment.
Nikki Di Girolamo
Director, HouseAroundItaly
Nikki is the Director of HouseAroundItaly and Managing Director of various other limited companies related to real estate. She has a professional accountancy qualification, and was president of the International Club in Pescara for 5 years. Nikki is English and has lived in Abruzzo for 14 years. She is well-known in the real estate field and has appeared on television both in England, "Place In The Sun", and in Italy, "I Want That House" many times. She has many friends in the Abruzzo tourism councils and knows many mayors of most of the towns and villages.
Wendy Justice
Asia Correspondent
Wendy Justice has worked as a bookkeeper, business owner, and registered hospice nurse before retiring at age 50. Since then, she has spent her time traveling with her husband through China, Southeast Asia, Mexico, and the U.S. She has lived in Hanoi, Chiang Mai, and Kuala Lumpur and is now in the U.S., writing about her experiences and planning her next adventure abroad.
Federico Fisher
Attorney-at-law and managing partener of Fischer & Schickendantz in Uruguay
Juan Federico Fischer is the managing partner of Fischer & Schickendantz, one of Uruguay's leading law firms. Both a lawyer and an M.B.A., he manages the firm's foreign investment consulting unit, advising both multinationals and individual investors mainly in issues related to investing, banking, and establishing residency in this country.
Thank You So Very Much

Kathleen, my husband and I would like to take this opportunity to thank you so very much for the recent Live and Invest conference. Our minds are still reeling with all of the information presented to us. All of the presenters were very knowledgeable about their respective fields. We also enjoyed talking with other expats-in-waiting. Thanks again for all of your hard work in putting together the conference. For anyone considering a move to a foreign country, a conference like this one should be on their must-do list.

-- Diane D., United States, attendee at a recent Live and Invest Overseas event
These are just some of the experts you'll hear from in the Where (And How) To Retire Overseas Kit. You'll also hear from experts, expats, and representatives from Colombia, Mexico, Uruguay, Ecuador, Malaysia, Vietnam, Ireland, Spain, Thailand…
And, again, these experts will not only show you where these top overseas havens exist, but they'll also teach you every aspect that you'd need to know to make one of those places your home in under 12 months…including everything that you need to consider and plan before, during, and after making the move.
With our help, you'll begin to see your dream not as some fanciful notion beyond your grasp…but as an adventure you could actually be starting out on in as little as a few months.
Start your better retirement overseas today
If you tried to source the extent of information I've included in my new How To Retire Overseas Kit on your own, you'd spend many months--years perhaps--attempting to uncover all of the information you need…sifting through countless forms in foreign languages, and wasting away time while you try to determine what information is correct in a sea of conflicting internet "expertise".
What's more, if you were to seek professional help planning and preparing for a move to a new country…enlisting the advice and counsel of attorneys, tax experts, logistics planners, asset advisors, and other relocation pros…you'd spend perhaps tens of thousands of dollars…
My new Where (And How) To Retire Overseas Kit program costs nothing like that. This comprehensive resource is packed with information gleaned not from Internet research but from many decades of combined firsthand experience…and it's priced at just US$299.
However, right now, during this limited-time offer, I'd like to make it available at the very special sales price of only US$198.
That's a savings of over US$100 (more than 30%) off the regular price.
And, like everything we publish, my new Where (And How) To Retire Overseas Kit comes with our no-hassle money-back guarantee. I guarantee that this is the best resource you're going to find available anywhere to help you consider, design, and follow through on the overseas lifestyle plan and strategy that suits you best. But if you're not satisfied, we'll refund your money 100% no questions asked...if that's what you want.
That's how certain I am that you'll love my new Where (And How) To Retire Overseas Kit. You can't lose. And all the risk is mine.
Remember, you don't even have to know, yet, where exactly you want to go...our network of "retire overseas" experts and expats will help you decide—and feed you all the up-to-date information you need to make it happen.
Simply keep your mind open to a world of new opportunity. And, by purchasing this unique resource of destination presentations and practical workshop sessions, you'll be well on your way to achieving your dream retirement lifestyle in the next 12 months. I look forward to helping you achieve the lifestyle you deserve.
Sincerely,


Kathleen Peddicord
Publisher, Live and Invest Overseas
P.S. The Where (And How) TO Retire Overseas Kit reveals the world's 20 best budget destinations…places where you could enjoy a better quality of life...and on a budget of US$1,200 a month or less. From Old World living on the Continent...to an exotic new life in Asia...from the white-sand isles of the Caribbean to the sunny, welcoming, and super-affordable havens of the Americas...
In addition, with the help of expats with firsthand experience living, retired, investing, and doing business all across the globe, we're revealing, over a series of seven special issue workshops, everything you need to know to make one of these 20 special places your home in as little as 12 months.
Plus here's a FREE gift...
just for ordering today!
There are many advantages to living or retiring overseas... including opportunities to protect your assets. This can be a complicated topic, one that certainly requires expert advice and counsel.
The rewards of taking your assets offshore can be dramatic. But there are risks, too.
Our team of "going offshore" experts has prepared a series of discussions that walk you through the best options, opportunities, and strategies for diversifying your life, your bank accounts, your assets, and your business offshore.
In this collection of resources, you'll learn:
The benefits of incorporating and doing business in an offshore haven (as well as introductions to the best offshore havens in the world today)...
Strategies for investing offshore (including real estate and buying gold) that are both profitable and private -- as well as the best opportunities available in the world right now in each of these areas...
How to take advantage of the world's best banking havens -- and find out which ones are best suited to your needs...
The top current options worldwide for obtaining a second passport...and the important reasons why you might want one in the first place…
A complete resource in its own right, this collection of recordings comes from a team of seasoned offshore experts. They outline the most appealing current strategies available to help you protect your wealth, to diversify your assets (in terms of jurisdiction, currency, and type), and to develop a strategy that supports long-term growth, that provides for privacy, and that allows you to sleep at night.
This bundle of resources has a value of US$204...
However, I'd like to send it to you with my complements, when you order my new Where (And How) To Retire Overseas Kit today.
Order Now--100% Risk Free
This is the most complete and current resource to living, investing, retiring, and doing business overseas available anywhere. I guarantee it. If you are disappointed in any way with the information, insights, recommendations, and discoveries shared in our Where (And How) To Retire Overseas Kit, simply say so. Your full purchase price will be refunded, no questions asked.