Bom dia!
We've officially kicked off day two of the conference—always one of the toughest mornings for most of the group.
By this time, attendees are beginning to feel overwhelmed by the wealth of information being presented by our speakers. By this time, it's sinking in just how many great next-step options they have… so many choices…
However, in fact, that isn't what makes the morning of day two so tough, and it's not the jet lag anymore either.
This morning is a challenge because it's the morning after the conference's welcome cocktail party.
When conference turned into party yesterday evening, coffee became fresh juices for some… and vinho e cerveja (wine and beer) for most others…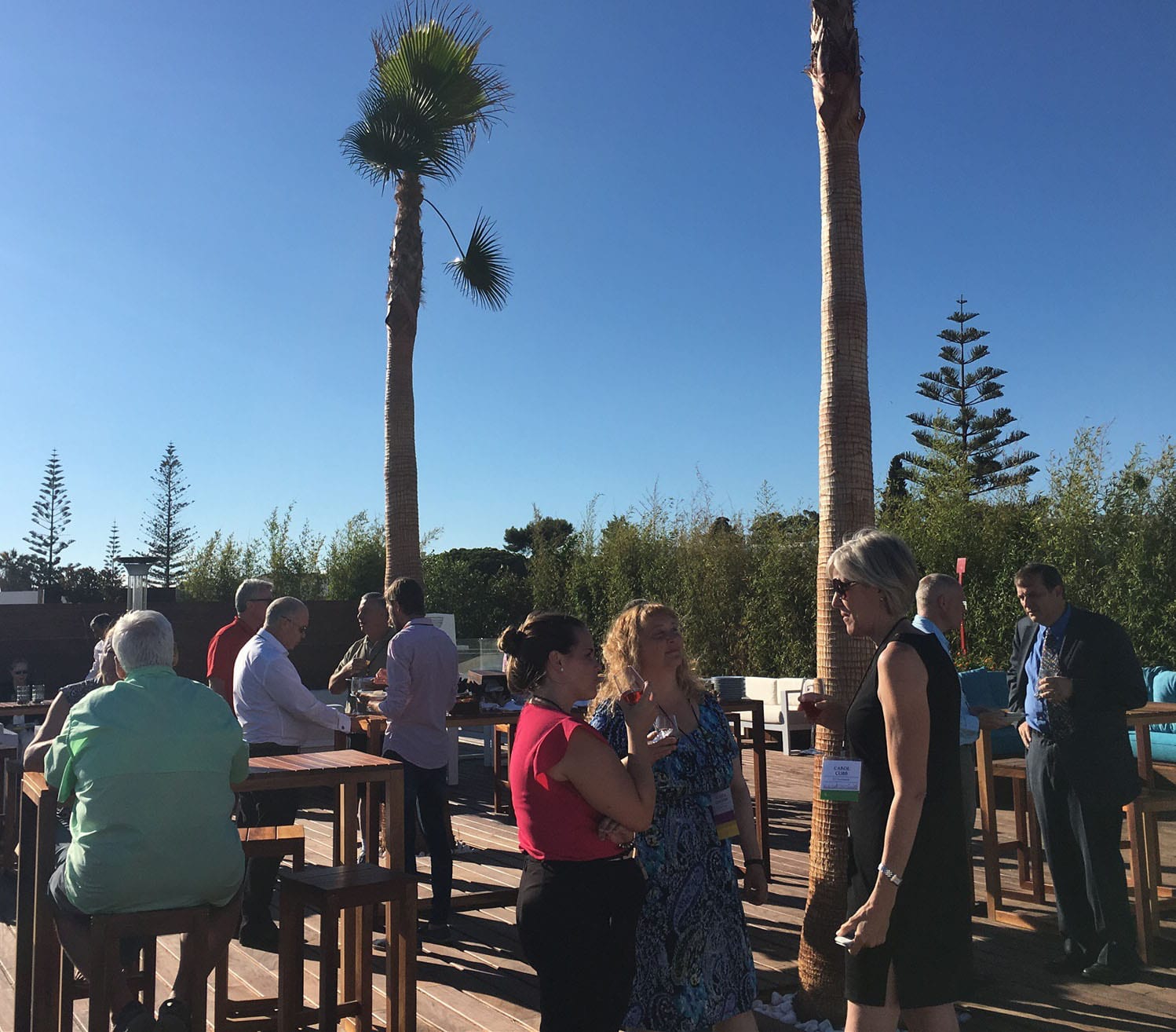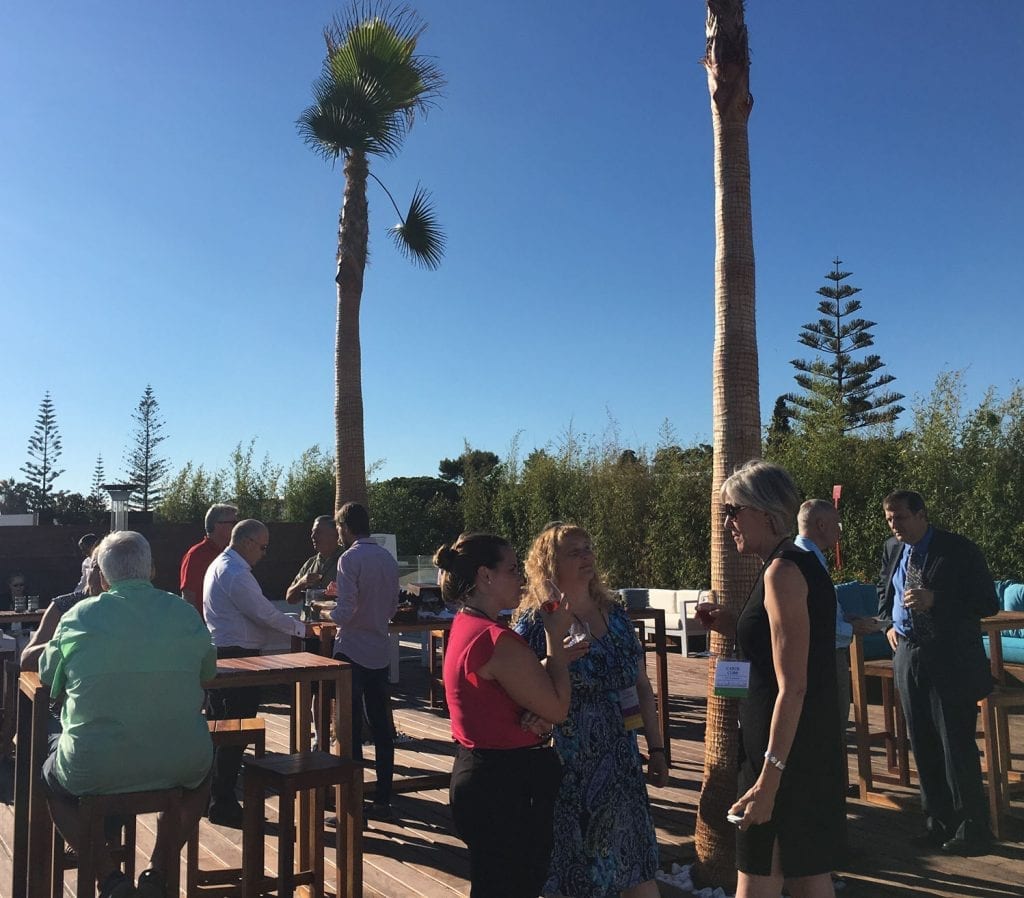 The opening night cocktail party is always one of my favorite parts of any conference… not only because of the great wine and beer (!) but also because this is a chance for me to get to know our attendees personally. I really enjoy hearing their stories and what made them consider life outside the United States or Canada… in this case, Portugal.
This Year's Crowd is More Diverse Than Ever
As I think back on last night's party, I realize that this conference has brought together a particularly eclectic group of folks. Typically, our groups are 95% Americans, say 4% of my fellow Canadians, and maybe 1% from other countries. But, at this conference, we're enjoying the company of a couple from Zimbabwe, three attendees from Germany, and a small group of Brits.
The couple from Zimbabwe is incredibly polite and cheerful. They're especially grateful to connect with speaker and property expert Luis da Silva, as he lived for some time in South Africa. The couple told me that, when they met with Luis, he was able to provide them with unique experiences that they were really able to relate to and learn from as they work to fit the pieces of their plan together.
One of our attendees, Monica, came from Germany but is not German. She's an American expat who moved to Germany three years ago for an employment opportunity. Now she is exploring her options throughout the rest of Europe, with no plan to return to the United States. She's drawn to Portugal for the culture, the relaxed lifestyle, and the fact that this is a forward-thinking and environmentally friendly country. For her, this is a priority.
Monica is the reason we have two other attendees from Germany. They are her coworkers. She's been speaking to them so highly about Live and Invest Overseas, that, when she told them she had signed up for the conference, they decided to join her. They had never been to Portugal before and figured it would be a great opportunity to see the country firsthand while making potentially valuable contacts at the same time.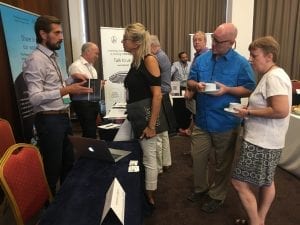 I guess I shouldn't be surprised by our British contingency. Portugal has been a popular expat destination among the English for decades. Walking through the streets of Carvoeiro with Valentine last night, post-reception, I heard British accents left, right, and center. It's July, and the Algarve is a popular summer vacation spot not only for the Portuguese but the English, as well. And, for the British, it's not uncommon for summer vacations to turn into permanent post-retirement living.
Among the North Americans who've made the trip to join us in Portugal this week are New Yorkers, Hawaiians, Floridians, Montréalers, Californians, and others.
Our very mixed group has been very active. Already they're talking to me and to each other about the investments they're making, the bank accounts they're opening, their residency applications…
Already they've bonded as a group and begun making friends.
They're all also excited to take off to see more of this beautiful country as soon as the conference is concluded.
But I'm getting ahead of myself. We've still got lots of time together and many presentations ahead of us.
I'd better get back to it.
Allison Jokinen
Live and Invest in Portugal Conference Insider