The best countries for expats is a trending search term. Every year more people decide to leave their old routine behind, and start a new life overseas. There are a range of reasons why… most of them have been the same for years, but some new trends are developing.
The most popular reasons never change: Adventurous retirees seeking better weather and lower cost of living.
These folks typically look for a year-round beach lifestyle and a higher standard of living than they could afford at home. Moving overseas throws up a lot of challenges, so it has traditionally attracted people with big dreams and can-do attitudes.
However, in the last few years, people have increasingly started moving overseas in response to concerns at home. There are fears for the future of the U.S. economy and rising debt levels… we are overdue for a market correction… people are looking at their pension pot and wondering if it will be enough, as inflation rises at home.
A Ready Made Support Network
For these people especially, who would otherwise not want to leave America, the support available when moving to an area with a strong expat community is key. Staying in touch with is easier than ever before, but saying goodbye to friends and family is hard. Knowing you'll have a community of expats abroad provides peace of mind, as well as friends who can help you integrate.
It's reassuring to find people who speak the language and have the same cultural touchstones as yourself. In many cases, expats have a similar mindset. After all, you both have chosen to live overseas, forgoing the familiar and starting a new adventure in another country.
Costa Rica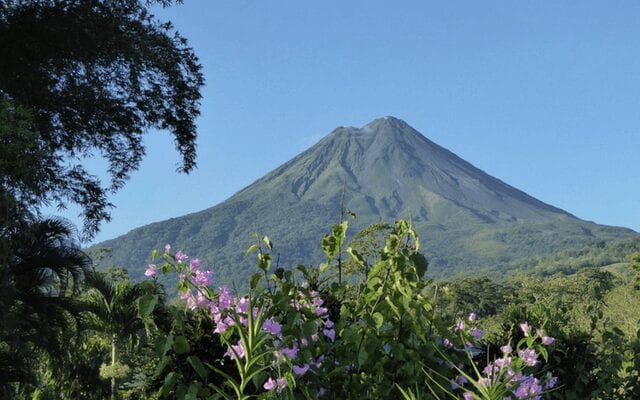 Costa Rica has long been an expat paradise. A tropical climate, and some of the best beaches in the world have been enticing people here for over 60 years. It's a country that has mountains, jungles, and an astonishing amount of biodiversity. Property is a bargain by U.S. standards and food and drink are also cheap. Providing you don't demand expensive import food you can live well in Costa Rica on very little money.
Costa Rican health care is also improving markedly. Costa Rica is now among the leaders in a number of different fields of surgery and arguably the world's premiere country for affordable, quality, dental care.
One Of The Original Expat Havens
It is hardly surprising that Costa Rica is one of the most popular destinations for U.S. expats. Indeed, Costa Rica has long been one of the best countries for expats. Flights are affordable, and Costa Rica is close enough to the U.S. that you can quickly easily fly back home should you need to.
The existence of an established expat community in Costa Rica means that speaking Spanish is not an absolute essential here—it's possible to get by with only basic Spanish… although learning Spanish will help you integrate and make day-to-day living much easier.
In Costa Rica there are a few different areas you can find an established expat community. There's Ojochal, Uvita, and Dominical in the south of Costa Rica on the Pacific coast, where expats meet up for various events most weeks and go out of their way to welcome new arrivals. Tamarindo is another location with a thriving expat community. A popular tourist retreat, prices here can be a little steep, but there is a great range of things to do and amenities.
Mexico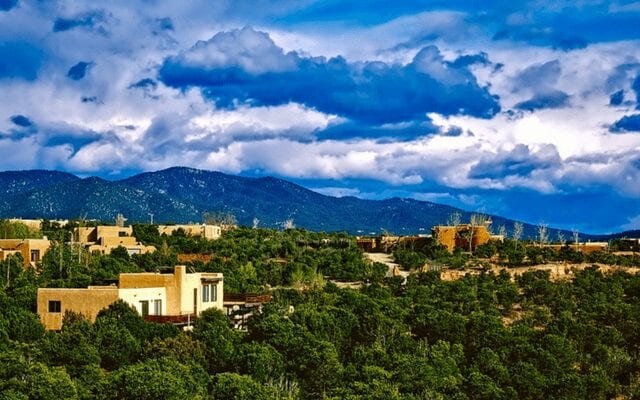 Mexico is one of the easiest moves a U.S. expat can make. Warm weather, white-sand beaches, and a low cost of living have been drawing expats from the U.S. for almost as long as there has been a U.S. The option for living a reclusive, off-the-grid lifestyle is available in Mexico, but for many the expat communities are part of the draw.
Expat life in Mexico offers the option of living in a Gringo utopia, socializing with only Americans from behind a gated community. It's possible to transport a U.S. lifestyle to Mexico and have little to no engagement with the local culture. As with so much in life, the middle path seems to be the best way, blending the convenience of widely spoken English and ease of U.S. produce and culture with the benefits of Mexico.
The most popular expat destinations in Mexico are likely to be familiar names. Perhaps the most famous is Puerto Vallarta. Originally a fishing village on the Pacific Coast, it's now a thriving town, built on the back of tourists and expats. The money coming from this trade has built up a big infrastructure around it with lots of activities as well as accommodation, shopping and restaurants built with U.S. standards in mind.
Mazatlán
Mazatlán is a city situated in the North of the Mexican Riviera and is one of the closest Mexican cities to the U.S. It is most famous as a beach resort with some of the best beaches and waters Mexico.
An estimated 20,000 expats from around the world (not just from the U.S.) make up the community in Mazatlán. This city is a colonial-style town that has aged gracefully. Over the years it has been restored while still keeping pace with the modern world. There's fast internet, reliable electricity, and all the other essentials for life in the 21st century. The weather is warm all year without ever getting intensely hot. The humidity is not oppressive, and a sea breeze keeps things cool in the afternoon. Mazatlán is one of the cheapest locations in the Mexican Riviera and prices are forecast to keep rising, making it an interesting investment option.
There is a strong arts and cultural scene in Mazatlán, which provide a great opportunity to meet fellow expats because there is usually something going on. Although the city is too large to offer a welcoming committee, you can easily track down expat groups online. If you're willing to look beyond the stereotype as a package vacation destination, you will find a beautiful city with a thriving expat community.
Ireland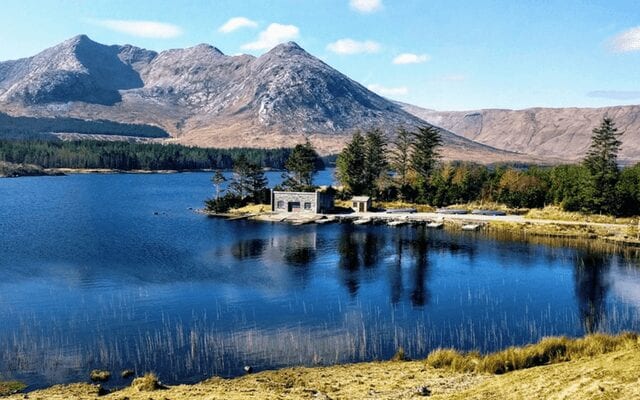 Apart from the weather, the main benefit of moving to Ireland is that everybody speaks English, albeit with a strong regional accent. The Irish way of life is peaceful and slow and, although you can do business here, you'll find different values dominate work life.
Ireland is a clean country and there is little traffic and almost no pollution. Guns are illegal in Ireland (farmers can keep shotguns), and the country has a low crime rate. If you need health care, the public and private sectors are reliable and modern. Emergency treatment is available to all, and an ambulance service covers the whole country. Naturally, in remote areas they will take longer to reach you. An expat would be given access to emergency care if needed.
Since the housing market crash in 2008, living in Ireland has become a more attractive proposition for U.S. citizens. The strong dollar makes real estate a comparative bargain at the moment. One reason for this is that, during the real estate boom, lots of properties were built and never sold. This has led to a range of available properties in what is very much a buyers' market.
For expats thinking about residency, Ireland has the advantage of being an EU country. Unlike Britain, which is likely to leave the EU after the Brexit vote, Irish citizens will remain EU citizens. This lets them travel freely among other EU countries and even live and work in them.
Expat Life In Ireland
Ireland has plenty to do for expats, especially those with an interest in the arts and socializing. There are a range of pubs to suit all tastes, from busy and loud to quiet country pubs. You can find pubs with live music and also pubs which have a lot of social activities, such as quiz nights and darts leagues. Ireland has a vibrant theatre scene and produces plenty of well-regarded actors and comedians. Expats with an interest in drama will find lots of amateur dramatics societies they can join.
Expats moving with children will find a bevy of international schools offering top quality education. These are not necessarily needed as the school system in Ireland is top quality and available for free. The universities can be difficult to gain omission to, but they are of a high standard.
Portugal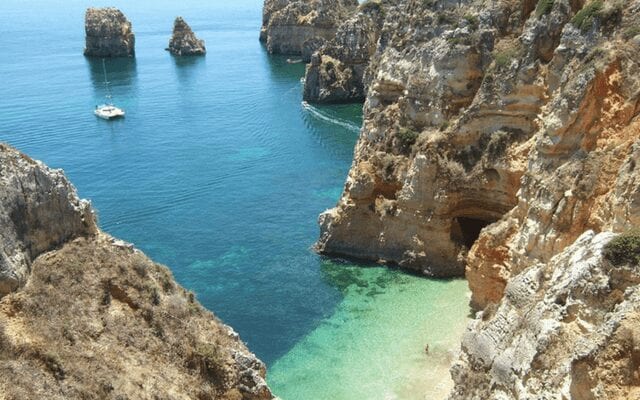 Although the majority of Portugal expats are from the U.K., American citizens are increasingly making the trip across the Atlantic, encouraged by the clean beaches, rugged countryside, and healthy lifestyle.
Although the real estate is generally undervalued, in popular tourist zones the prices can be expensive… mainly because they guarantee strong rental returns to investors. The best bargains in Portugal are in rural properties and properties in need of development. If you're able to do renovation work yourself you can do very well, but it's always wise to be cautious before committing to start a big project on foreign shores.
The majority of the expat population is along the Algarve, and in the big cities, Porto and Lisbon. It can be easier to find fellow expats during the off-season months when things are quieter. During the tourist season many expats move away and rent their property out to vacationers.
Expat Life In Portugal
Expat life in the cities is cosmopolitan and lively and undergoing regeneration in many places. This is encouraging new expats who are moving to the developing middle class areas. Rural life is a lot quieter and. although the locals are welcoming, you may find yourself stuck for things to do. The public transport in rural areas isn't great, so you'll probably need to budget for a car.
The restaurants in Portugal are among the best in Europe. Better still, the prices are reasonable and there is a variety of styles to sample. Seafood restaurants are Portugal's specialty. If you are living in towns such as Cascais, Sintra, Tomar, or Braga, you'll see expat communities who organize nights out and social events. These cities offer a nice balance of being close enough to big cities to take advantage of the amenities yet also far enough away to offer cheaper real estate and lower cost of living.
Thailand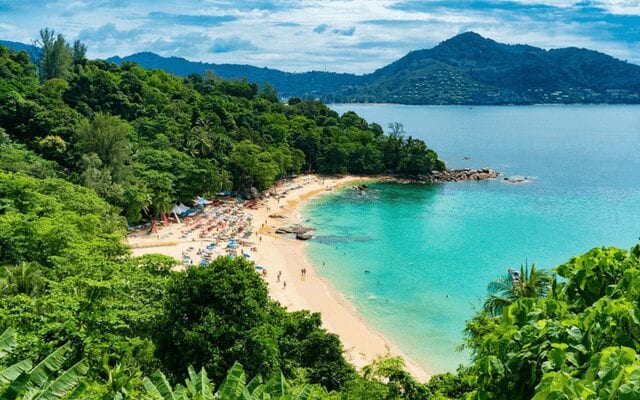 Thailand became a big draw for expats over 30 years ago. Expats arrived for the extremely low cost of living and warm weather all year. The food is great, there's a range of living options—on the beach, amongst the mountains, and for the brave, the jungle… Thailand has modern cities, with opportunities for entrepreneurs and slow-paced historic cities for a more relaxed life… there's somewhere in Thailand to suit everyone.
Bangkok is where most expats choose to live and has the best facilities. If you have children, Bangkok has quality international schools for you to choose. Depending on which country you come from, you can find a school that will teach your native curriculum. Bangkok is also where the majority of Thailand's jobs are to be found and where you can earn the highest wages.
The Expat Scene In Thailand
Thailand has plenty of expat businesses and expat communities are not hard to find. Much of the social life revolves around bars and restaurants, but you can also find expat clubs who organize things like trips to the beach, scuba diving, football leagues, and visa runs. Yoga classes and rooftop bars are also act as a magnet to expats.
Thailand is a safe place to live and the cities are well policed. Many expats report that they feel safer in Thailand than they did at home. The language is difficult to learn and most foreigners fail to learn more than a few basic phrases. Fortunately, most locals speak some English, so it's possible to get by on English alone.
Real estate in Thailand covers all price ranges. You can live in a small studio apartment, suitable for western tastes, in the city for US$500. It is possible to find cheaper, but they are likely to be too cramped and without air conditioning. If you have money then you can find an array of luxury properties. In an apples versus apples comparison, these are cheap in comparison with luxury properties in other countries.
Thailand has great food and drink, and eating out is a major perk when you live here. Expats have plenty of historic sites to visit and you are unlikely to run out of things to do or see. Taxis, the best way of getting around Thailand, are affordable. Bear in mind, Thai roads are dangerous and overcrowded and driving yourself has the potential to make your expat stay much shorter than you had hoped for.
Why An Expat Community Is So Important
Expat communities are a vital resource for many on an overseas adventure. They can help you with everything from finding a good plumber to buying a car or setting up a broadband provider. Many expats have social activities and are involved helping in the local community, giving you different ways to make use of your time.
Moving to an area with other expats provides you with a safety net and a social network. Not only that, they are the walking, talking proof that "It can be done."
If you're having doubts about succeeding overseas, you only need to look at your fellow expats to see that it is possible.
We hope you enjoyed this article on the best countries for expats. Let us know your favorites, in the comments below.
Oliver Lovett