My wife Celine and I are a couple of retired European expats who were living a life in California that we both felt left a lot to be desired. So a few years ago we made the decision to start looking for where to build our nest anew.
As regular readers of Live and Invest Overseas, we were familiar with options in Central and South America, which have their attributes. But, when we thought about the idea of moving from California, we quickly realized that what we really wanted was to be Europeans in Europe again. We missed living amidst the culture, the history, and people of that part of the world.
We had good memories of time spent in France and speak French better than we do the language of any other European country, so, last September, we set off on a six-month tour of southern France. We planned to explore from Provence in the east across to Aquitaine in the west, with an excursion into Spanish Basque country and short side trips to the Italian Riviera and Spain's Costa Brava.
This was not an extended holiday. We wanted to spend four to six weeks in three or four destinations, living in short-term rental accommodation and, as much as possible, experiencing the place like locals.
We arrived without clearly defining what we wanted from each prospective nesting site, preferring to discover what might attract us in each location. Occasionally we got perilously close to making rushed decisions, forgetting our promise to ourselves not to do nothing rash and to rent for a year before deciding if and where to buy.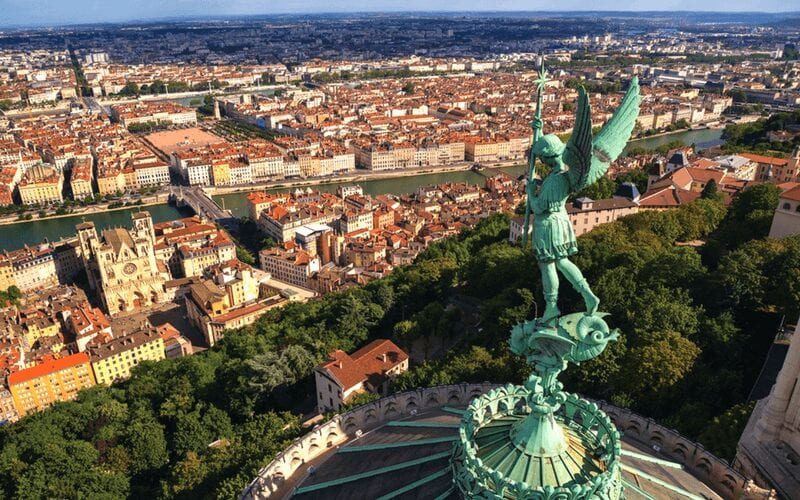 We started our journey with a month in Lyon but crossed it off the list quickly because of its cold winter weather.
Next we spent six weeks in Provence, where, unfortunately, we simply never found anywhere that connected with us.
It was in Ospedaletti, just outside San Remo, the self-styled capital of the Riviera de las Flores, at the western end of the Italian Riviera, where we were first really tempted.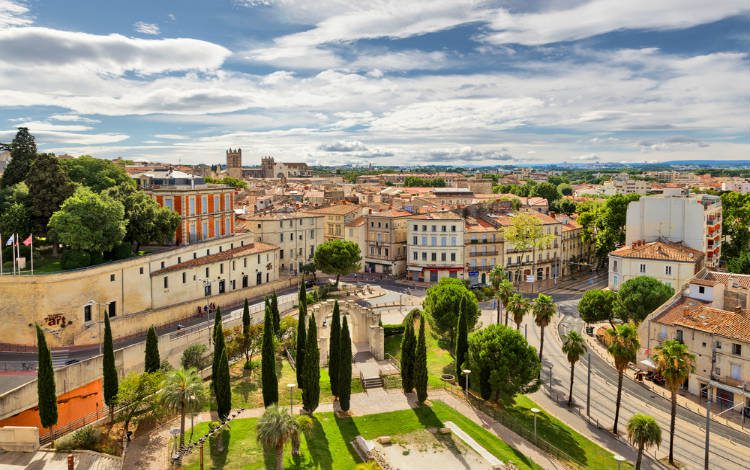 We had a week to fill between our pre-booked stay in Lorgues, a Provence village popular with expats, and a three-week house-sit in Montpellier, and we decided to spend it exploring the nearest bit of Italy. We found an apartment in Ospedaletti, just 30 meters from the shore, with a spacious balcony and a spectacular view over the Mediterranean.
We were entranced and not just with the view. The town has a faded elegance and charm. After the development excesses we had seen along the French Riviera to the west, we were relieved and delighted to find how wonderfully unspoiled this coast is.
We drove into San Remo a couple of times, a city that seemed to tick many of our boxes, with culture, architecture, and good shopping. San Remo has the air of an honest working town with none of the overt touristic ostentatiousness of its French neighbors.
Our Italian landlord, who just happened to be in the real estate business, offered to show us what could be bought for the 350,000 euros we thought we could afford. Unfortunately, what he showed us required too much renovation or had lousy views and no parking. We explained to Simone that perhaps we should just keep in touch. We liked the location, but maybe we just couldn't afford it.
But Simone was not to be put off so easily.
Now that he understood better what we were looking for, he told us, Simone had one more place to show us. A couple of days later, on the morning of our departure, he took us for a short walk along the rocky shoreline, around a slight promontory, to a three-story building set amongst pine trees. The apartment in question was on the first floor and had two large bedrooms, two bathrooms, a decent living room, an adequate kitchen opening onto a small garden, and a long enclosed verandah looking straight at the sea with more or less the same lovely views we had been enjoying during our stay.
The price was exactly what we had in mind. We would need to spend some money refurbishing the kitchen, but that was work I could handle myself. We would have our own parking space directly beneath the verandah, and the property was well off the main road with no public access. There seemed to be some question as to whether the window replacements around the verandah had been done with planning permission, but the other two apartments had been similarly modified and no questions had been asked.
To say we were tempted is to put it mildly.
Then we learned that the owner had already received one offer at the asking price. However, that offer required financing. The owner told Simone that he would sell to us for the same price if we could close with cash. Our minds raced as we tried to work out if we could raise the cash quickly.
At the same time, niggling doubts began to foment.
We told Simone that we would get back to him that evening, once we had arrived in Montpellier. We felt like we had to calm down and regroup.
It was, indeed, a gem of a place, and we talked about little else during our drive along the A8 autoroute. By the time we arrived at the outskirts of Montpellier, as dusk fell, we decided that we had been very close to making a big mistake.
We had not spoken to an English-speaking solicitor, we had only a vague knowledge of the Italian system of buying and selling property, and we weren't 100% sure of the exchange value of our savings, as we had money in the U.K. in pounds and in the United States in dollars and would need to convert all of it to euros to make this purchase.
We were breaking all the rules of making this kind of purchase that we've learned from reading Live and Invest Overseas all this time, and it was a real shock for us to learn how impetuous we could be.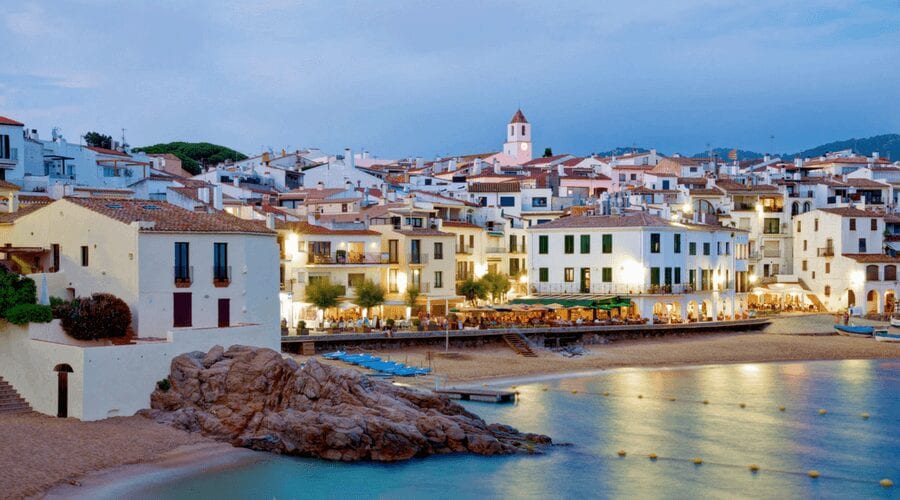 Our next short stay, this one unplanned, was a week in the pretty fishing village of Calella de Palafrugell on the Spanish Costa Brava.
I had spent time in this region with my parents some 50 years previously and was surprised and delighted to find that it has not suffered the ravages of over-development that have ruined much of the Spanish Mediterranean coastline.
The small beaches in the middle of the village and the many isolated rocky coves where I swam in the sea with my father were all just as I remembered them. Walking the narrow footpath twisting its way among the rocky outcrops between the coves along the shoreline around the bay and on into the neighboring village of Llafranc was a blissful way to get our daily exercise.
Even Palafrugell, the town 4 kms inland where we would have to go for our shopping and medical needs, was pleasant enough. Open countryside was all around, the handsome city of Girona was only an hour's drive inland, and the port of Palamos was just a few kilometers down the coast.
Calella itself was clean and quiet… wouldn't this be a wonderful place to live, we kept saying to each other. No tourists for nine or ten months of the year, fine countryside all around…
We made contact with the local real estate office to see what might be available. Our landlord explained that nearly 75% of the properties in the village were owned by Spaniards from big cities like Barcelona and Madrid who came to Calella for holidays and weekends, meaning most of our neighbors would come and go.
Still we oohed and aahed while umming at the same time, as we weighed up the pros and cons of life in a beautiful but small holiday community. Once again we got ourselves very excited about a place we had been in for less than a week, but, once again, we were able to stop short of actually committing to a purchase.
These first experiences taught us, more than anything, that we had to take our time in making our decision.
We determined to spend the rest of our six months being far more cautious.
We spent the next five weeks on a home exchange in a small village in the foothills of the Pyrenees where the December winds blew overly cool and the big-city culture we so appreciate was lacking. In the end, nothing really grabbed us.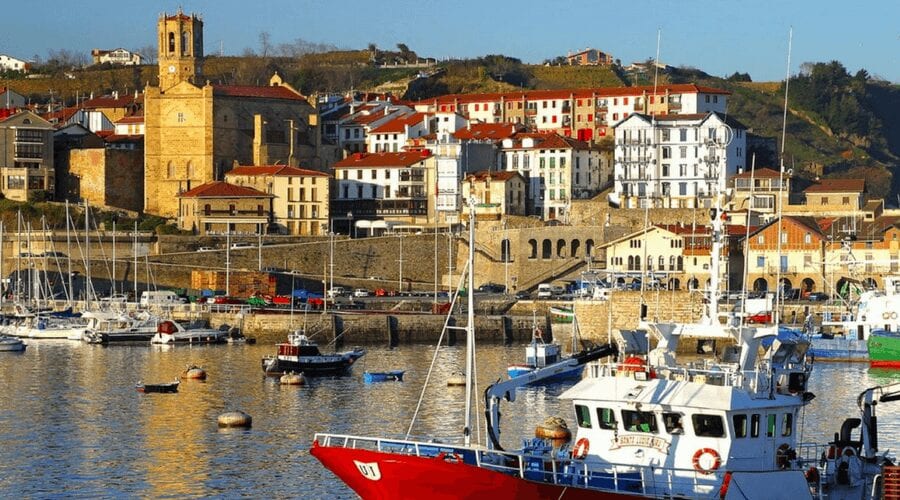 In February we traveled to Spanish Basque country, specifically the little fishing port of Getaria, living in a very smart and modern apartment high above a small sandy cove. We were enthralled by our view of the waves from the Bay of Biscay crashing on the rocks to right and left.
As with previous spots where we'd focused, there was an awful lot that was right about this environment. The village was tucked below a hillside and backed by miles of green rolling countryside. The town of Zarautz, five minutes' drive along the coast road, had all the amenities we could want, the beautiful small seaside city of San Sebastián was a half-hour's drive to the east, the revitalized port city of Bilbao, with all its culture, was an hour to the west, and French Basque country was just an hour away.
Two or three of the apartments in our building were for sale, we learned, and we just had to go and see. We looked at four apartments in total. The first two weren't quite right. The next two were superb but way above our budget. Plus, none of them had a garden, something we feel strongly about.
Looking into the local property market more closely, we discovered that single-family homes with small gardens are rare in this part of Spain. It's something to do with planning regulations, which restrict the sale of agricultural land for development. This helps to explain the Spanish obsession with high-rise apartment buildings that have spoiled so many of the small fishing villages along this coast.
By this stage, months of firsthand experience under our belts, we were thinking more clearly and running through the details more carefully.
If, we agreed, we were to sell our condo in California, we actually would be able to afford the loveliest of the penthouse duplex apartments in our building… and this apartment did have a terrace large enough for growing quite a lot of plants and vegetables.
Plus, the views were beautiful, and it was such a friendly village… and so on….
Yes, the tentacles of temptation were slowly drawing us in once again, and dangerous thoughts were taking hold.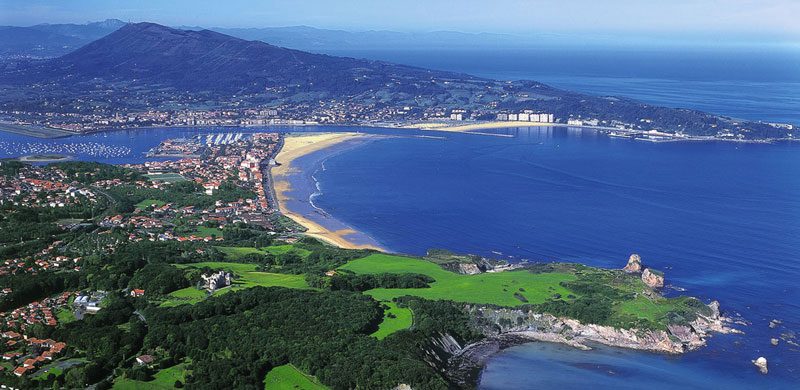 Still, though, we had French Basque country to explore, which we were able to do from our base in Getaria. Hendaye and St. Jean de Luz were two small towns close to the border, each attractive in its own way.
Again, we were off to meet with local immobilières (real estate agents), and now we had increased our budget to 500,000 euros.
We found the French Basque housing market different from the Spanish. Single-family homes are much more common, and we were able to visit four or five homes our first day looking, two of which really made us stop and think.
The first, up one of the hills on the outskirts of Hendaye, was in many ways the most suitable property we had seen. Three spacious bedrooms, two bathrooms, a large open-plan kitchen/living room, beautiful Spanish mosaic floors everywhere, except for the oak floors in the bedrooms, a large southwest-facing balcony with views of both the mountains and the sea, a fair sized garden, an enormous undeveloped basement, large enough to subdivide into a dance floor, a workshop, and a garage, and a conversion-ready loft.
Plus, the price was within our budget.
By this stage though, we were being ultra-cautious. We needed to know more about living in Hendaye. We needed, we decided, to stick to our guns and rent for at least six months before making a decision to purchase. So, rather dejectedly, we walked away from the dream house.
We also visited St. Jean de Luz and decided that it too is every bit as charming as we had read. However, property prices put it out of the range of even our revised budget.
So, thanks to our six-month scouting adventure, we were able to identify an area where we look forward to returning to try on for size longer term.
Plus, of course, we had the six-month scouting adventure!
I'd call that a success.
But, then again, perhaps we should look at Italy more closely…
And what about this little country Portugal that everyone says is such a fine place for retirement?
Our story continues to unfold.
Taran Hewitt