Not having the money you think you need to live where you dream of living is not a reason not to make your dream come true.
In today's world, it is easier than it's ever been to go where you want and have the money follow, regardless of your schooling, experience, age, budget, or any other circumstances.
So I say this to you now:
Imagine the life you want for yourself… and then make a plan for earning an income in the place where you really want to be. Put your new life first… the cash flow to support it second.
That was the starting point for the discussions that extended over three days at last week's Make Money Overseas Event in Las Vegas.
Once you know where you'd like to go, I asked the crowd our first morning together… how might you earn an income in that place to support yourself?
Then, over the three days to follow, dozens of real-life expat-entrepreneurs currently making money all across the globe shared dozens of specific ideas and recommendations, including…
"Open For Business—The Many Ways You Can Make Money Selling Online"
Presented by Successful Online Entrepreneur Lauren Brown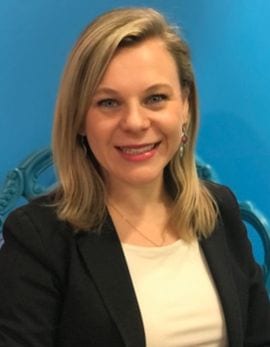 "I've been supporting my life overseas by selling online for more than six years," Lauren told the group, "first in Mexico, then in Colombia, and currently in Chile.
"I'm focused now on selling online as an affiliate marketer. I'd say that this is the easiest way to make money online. No capital requirement to get started and no ongoing product development.
"Anyone can do this anywhere, and, again, you can get started with zero investment.
"How much could you make?
"When I treat what I'm doing as a hobby, it pays me like a hobby. When I make a schedule, get focused, get organized, work harder, and treat what I'm doing as a business, it pays me like a business.
"Bottom line, you could make US$100 a month this way… or you could earn a six-figure income…"
"Mentoring, Coaching, Teaching—Online And On The Ground"
Presented by Experienced Online Mentor, Coach, and Teacher Mike Wills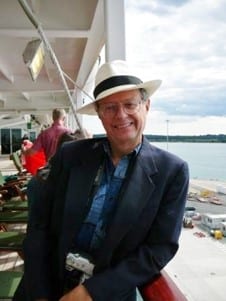 "I would bet that every person in the room knows how to do something that other people would be willing to pay you to teach them how to do," Mike began.
"I retired from a career in the military," he continued, "and then I started teaching part-time, at first face-to-face… and eventually online.
"Now I've been teaching online for eight years… and doing it from all around the world. This post-retirement 'career' has allowed my wife and me to travel continuously. It's been a magical experience.
"I teach, I tutor, I mentor, and I coach, allowing for diversity of income.
"I know one expat tutoring the children of well-off families around the world in how to pass U.S. college entrance exams. He's flown first class to the homes of these families, all expenses covered, and he's earning US$900,000 per year…"
"How To Become A Professional Vlogger"
Presented by Professional Vlogger Sam Miller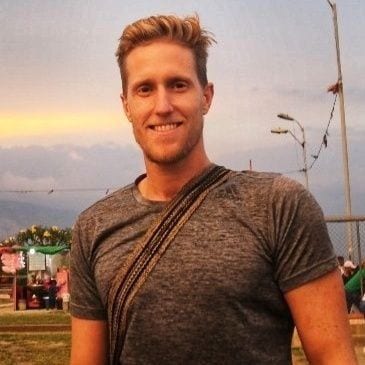 "Vlogging is where blogging was a decade ago," Sam explained.
"People are just beginning to understand how they can make money at this.
"How do you get started?" he asked the group.
"Like this…"
Sam went on to show us how to make a vlog. We witnessed the takes, the retakes, the outtakes, the mistakes, and the bloopers… and then we were presented with an impressively professional finished product. It was a Full Monty live experience.
Sam is using his vlogs to help promote and sell apartments in Colombia and Puerto Rico.
"One vlog generated more than 400 inquiries for one of our pre-construction projects in Medellín," Sam explained. "And those 400 inquiries converted into 4 sales. Not bad for one five-minute vlog.
"For me," Sam continued, "this is a dream job. I travel all around Colombia on my motorcycle, researching, scouting, interviewing, and filming.
"By 2020," Sam told us, "online videos will make up more than 85% of all U.S. consumer internet traffic. If you're selling online, you need to understand how to sell online using videos…"
"Do You Want Fries With That—Buying A Franchise Overseas"
Presented by Franchise Attorney Matthew Kreutzer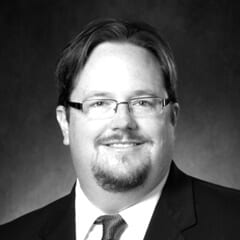 "A franchise is a system and a trademark," Matt began.
"Why buy a franchise as a source of income overseas?
"Because then you don't have to figure out how to run a profitable business. You're taught how to run a profitable business.
"And, once you hang out your shingle, you're not on your own. You have the franchisor behind you… as well as your fellow franchisees all around the world. You're part of a very like-minded and supportive community.
"Franchising today is much more than burgers and fries. Today there are franchises to teach children to write computer code and franchises for tutoring students for their college entrance exams. Some franchises are even home-based.
"Before investing in an international franchise, you should review the Franchise Disclosure Document for that franchise. The franchisor may be reluctant to share this with you, but I can show you how to access these free online.
"The biggest downside to a franchise can be the big upfront cost. Some franchise require initial investments of US$200,000 or US$300,000… but not all. Online franchises come with the lowest upfront investment fees… as little as US$25,000 or US$30,000…"
"Writing—The Ultimate Portable Career"
Presented by Freelance Writer Lee Harrison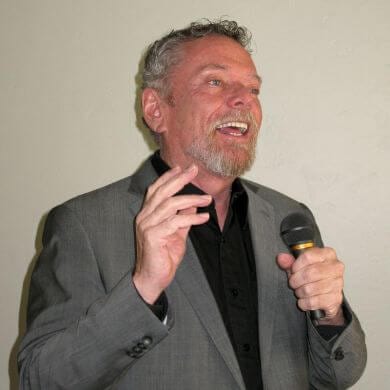 "You don't need any formal training to make money as a travel writer," Lee began. "But you need to be able to express yourself… to tell a good story.
"And you need to be able and willing to travel. This is the ideal moneymaking strategy for someone who wants to travel and make a little money on the side at the same time.
"You can live anywhere and you can move around as much as you want as a travel writer. Really, the more you move around the better.
"The trouble is that there are lots of travel writers out there. You'll have plenty of competition with editors and publishers.
"You'll have to cover your own travel expenses… and your income will be small, at least in the beginning.
"If you're looking to earn more than side-gig income," Lee continued, "think about copywriting rather than travel writing.
"The two are completely different.
"Travel writers tell stories about places they've been and things they've seen, to entertain the reader. Copywriters persuade readers to buy something.
"Copywriting is producing copy that sells.
"That's why copywriters are paid far better than travel writers. A decent copywriter can earn US$1,000 or US$1,500 for a sales letter. A great copywriter can earn tens of thousands of dollars per sales letter… plus royalties!
"You can make really good money this way.Here's how you can get started…"
"Money In Real Estate—No Experience Required"
Presented by Multimillionaire Global Real Estate Investor Lief Simon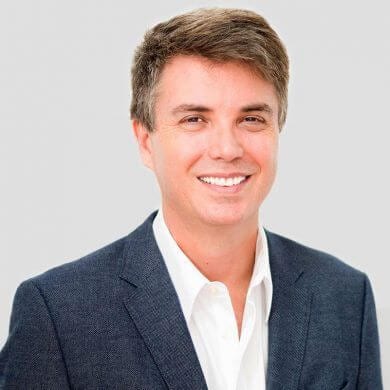 "Years ago, at an international living conference I was hosting, I opened my presentation on making money from real estate overseas by telling the group that one of big pluses to this strategy is that you don't need any experience to get started," Lief began.
"For example, I explained, you could be, say, a travel agent in Florida one week… move to Roatán, Honduras, and declare yourself a real estate agent the next.
"As I was making the point, one of the attendees got up suddenly and stormed out of the room.
"After my presentation, my conference director at the time came to me and to say that I needed to apologize to one of the attendees.
"What did I do, I asked her. I've been on stage all morning. How could I have offended someone?
"Turned out that the attendee who had stormed from the room had been a travel agent in Florida before moving recently to Roatán where he'd opened an office as a real estate agent.
"It's a funny story that makes the point. Selling real estate is one of the most commonly pursued make-money-overseas strategies among expats… and I know plenty of expats currently making very good money this way.
"That said, this opportunity can be best for someone with real estate experience. If you've worked in the industry in the States, you'll have a leg up on the competition in a developing market. However, again, this can be a successful strategy for anyone who is up for learning the local market while learning about real estate sales in general at the same time.
"You don't need experience, and you don't need a license (in many markets), staff, or an office either. Though clients may take you less seriously if you work from your home…"
Lief went on to detail specific markets offering the greatest opportunity for making money from real estate sales today… and then to show opportunities for making money overseas as a rental or property manager, as well…
Kathleen Peddicord