Colombia is South America's best kept secret. But with perceptions starting to change, how long can it stay that way?
Once an idea takes root, it can be difficult to shift, which Colombia has discovered over recent years. After working hard to tackle the problems caused by the drug cartels, Colombia spent many years stuck with the bad reputation they created. Long after the streets became a safe place, Colombia was still seen as a dangerous—if not insanely dangerous—country to spend time in.
It doesn't help that mainstream publications still sell the idea of the old Colombia. However, it's now so out of date, you can be sure anyone still peddling it has never bothered to visit Colombia and see for themselves.
If you scratch beneath the surface, you'll find thousands of positive testimonials from people who have spent time in Colombia. Live and Invest Overseas has been promoting Colombia for over a decade, and other publications have more recently caught on.
As well as expats and retirees, Digital Nomads are also getting the message out to people, and intrepid vacationers and backpackers alike continue to visit.
The Truth About Colombia
Rest assured, we aren't looking at Colombia through rose-tinted lenses. Colombia still has areas you should avoid, but this is true of every country in the world. Take the same precautions you would at home and you'll be fine. The areas where tourists and expats spend time are safe with a heavy police presence. Venturing off into rougher areas is an unecessary risk.
While it's unfortunate Colombia has suffered from a tarnished reputation, it does provide benefits for visitors. The problems associated with mass tourism aren't yet found in Colombia. There are no tourist prices, long lines at attractions, or tacky souvenir stalls hawking their goods at every monument.
As South America's best kept secret, there's a lot you might have missed about Colombia. Here are some of Colombia's main attractions that might have flown under your radar.
Agricultural Investments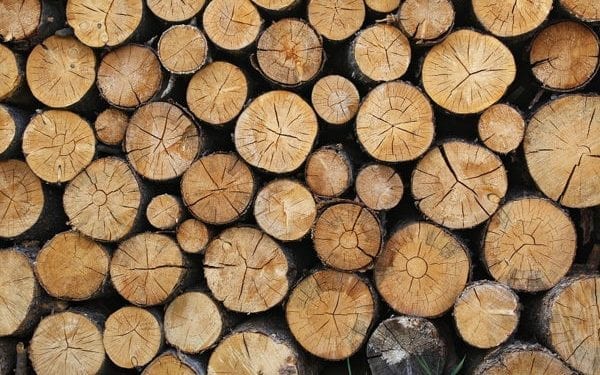 Agricultural investments in Colombia tick a lot of boxes. They're a good way of developing a passive income stream and diversifying your portfolio.
By investing in different assets in different countries, you give yourself an added layer of security. If one market or country crashes, you still have income from other markets. In Colombia, agricultural investments tend to focus on coffee and timber.
Colombia is South America's world's top producer of the Arabica coffee bean, one of the top sellers in the world. There is high demand, and it is continuing to grow. The EU and United States especially drink more Arabica coffee than ever before. Colombia is stepping in to fill this demand.
Fortunately, the Colombian coffee industry has benefited from a free trade agreement with the EU, which has allowed Colombia to become the main coffee supplier to the world's largest coffee market.
Timber and trees for biofuel are another big investment opportunity in Colombia. Land is cheap, and forestry investors are taking advantage of this by buying it up and planting trees.
Invest In Biofuels
The biofuel industry is only likely to become more popular if the world grows more concerned with climate change. The environmental benefits of using trees for biofuel are key to this future.
Biofuel is sustainable, and increasing the number of trees reduces the carbon footprint. European countries are looking to use biofuel as part of the efforts to fight climate change.
Investments in biofuels take time to mature. Harvest times can take as long as 12 years. Once the trees are harvested, the land can be reused and new trees planted.
Another benefit is land value appreciation. As land for timber becomes scarcer worldwide, the value of your asset will only increase.
Plus, investing in Colombian timber is worth the wait, as it entitles you to some excellent residency benefits.
Residency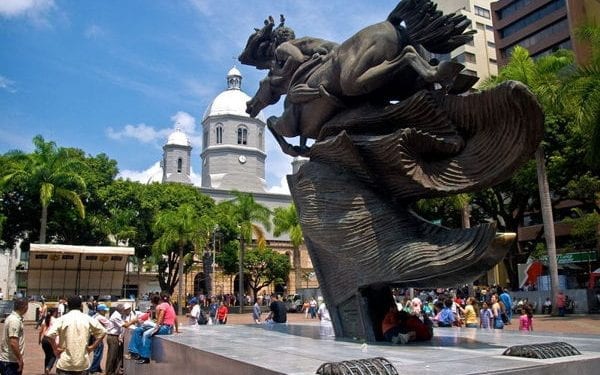 Getting a backup residency in Colombia is as easy, and it's one of the few places where you can complete the process without having to pay an attorney.
Colombia has three main residency types.
The first is the pensionado visa, or M-11 visa. This is a cash-friendly option; you can apply with as little as US$800 per month from a pension source, plus an administration fee of about US$300. The visa is valid for three years, after which you must renew.
How To Apply For A Colombian Visa
Applying for a visa is straightforward—you can even apply online. To do this, scan and send a PDF of the required documents, which are: a copy of your passport, two passport-sized photos, and proof of a pension.
However, the pension must be from a government; private pension letters aren't valid for the pensionado visa. Proof of a government pension will need to be apostilled. The process takes about 10 weeks.
If you want to qualify using a private pension, you can apply for a rentista visa. This requires a minimum income (or private pension) of 15 times the Colombian minimum wage.
You can obtain an investment visa by by making an investment via a Colombian bank account of about US$165,000. The visa is valid for five years and allows you to study and work in Colombia. The documents you need are similar to the TP-7, and the administrative charges come out to about US$450.
Once you've received your visa, you are required to register with Migración Colombia to get your Colombian ID. This must be done in person in Bogotá within 15 days of getting your visa. Failure to do so will land you with a fine of over US$7,500.
Real Estate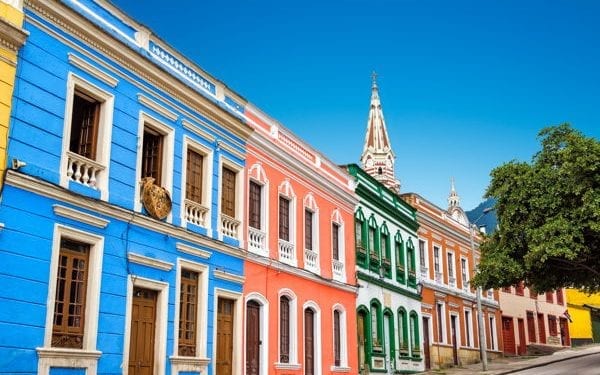 The housing market in Colombia has been doing well since 2002. From 2002 to 2007, prices increased rapidly—around 10% per year. The financial crisis put an end to this, but, even so, the market didn't depreciate. In recent years, prices have started to rise again.
Due to the strength of the U.S. dollar, Americans are still in a good position to invest in Colombia. The dollar goes a long way in Colombia and most of South America. Colombian real estate is severely undervalued, even today.
Most foreign investors buy property in Bogotá or Medellín, but Cartagena is also becoming popular. Medellín has drawn a lot of praise from Live and Invest Overseas over the last few years; properties there are less expensive than Bogotá, and the city offers a similar standard of living.
Should You Invest In Pre-Construction?
Some investors may be considering an investment in pre-construction properties to maximize their profits. This can be a good idea, but make sure you're thorough with your research.
Some buildings take longer to complete than advertised. Some run out of funds halfway through and remain half-finished for years. Half-finished apartment buildings aren't an uncommon sight in Colombian cities.
Property prices have started to rise more quickly over the past few years and will only continue up. The Colombian economy is expanding while unemployment rates are falling. More tourists are arriving, and, most importantly, the middle class is growing. A strong middle class is often at the heart of economic growth, providing a reliable consumer base.
Different Lifestyle Options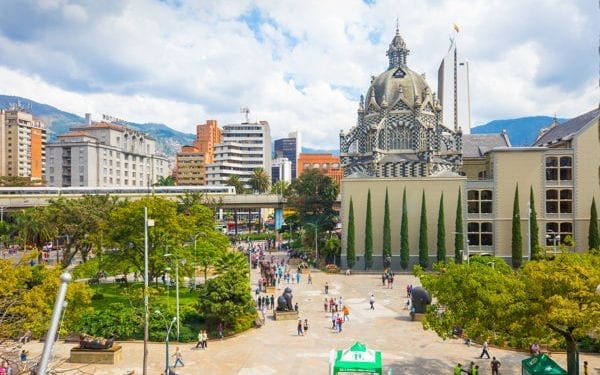 Whether you prefer living in the countryside, the city, the mountains, plains, or on the beach, Colombia has something for everyone.
Live and Invest Overseas' favorite mountain destination is Medellín. This is the second largest city in Colombia, also known as "The City of Eternal Spring." Medellín has a metro system, dozens of universities, bars, cafés and some of the world's top health care options.
Despite being a city of over 3 million, Medellín never feels overwhelming. Each area has its own particular vibe and style. Considering the standard of living, the price of living in Medellín is a bargain.
Bogotá is another option—It's everything you would want from a capital city. Prices are higher than in Medellín, but Bogotá is still inexpensive by Western standards. Bogotá benefits from excellent international links, and the airport expansion will only improve this.
For those looking for a smaller city, Pereira and Armenia are good options for mountain living. They're starting to attract more expats, who appreciate affordable real estate and a slower pace of life.
Caribbean Living In Colombia
Cartagena, on the Caribbean coast, is one of the best options for beach living. With a hot, tropical feel it is quite different from the cool mountain living many associate with Colombia.
The city has a deep history and is a UNESCO World Heritage Site. As a popular tourist stop, it's an expensive option by Colombian standards, but affordable by U.S. standards.
Santa Marta is another option for coastal living that is more popular with Colombians. It's slightly cooler and a good bit more affordable than Cartagena. A benefit Santa Marta has over Cartagena is being less overrun with tourists. While Santa Marta doesn't carry the UNESCO World Heritage status, it's a historic city and a scenic place to live.
Coffee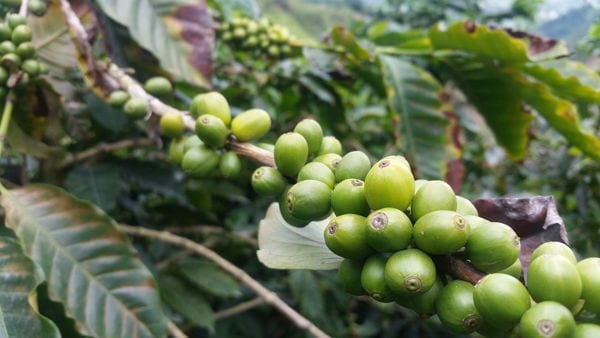 As the third largest exporter of coffee in the world, Colombia has an ideal climate for growing coffee. The key elements to growing good coffee include high altitude, more than 80 inches of rain per year, and no frost. Colombia fits this profile perfectly. It also has a lot of volcanic soil, another element that is found in top coffee producing countries.
Premium Coffee
Coffee lovers come to Colombia from across the globe to tour its coffee farms. Before the 1990s, the best coffee in Colombia was for export. The blends remaining in Colombia were often basic and there wasn't a demand for quality coffee. Things have since changed. You'll now find coffee shops selling premium coffee in all major cities.
Colombian coffee farmers are increasingly using sustainable growing and harvesting methods. There is a plan in place to make all Colombian coffee productions sustainable by 2027. This means coffee farmers will eliminate the use of pesticides and practice farming methods that combat soil erosion.
Diversity Of Wildlife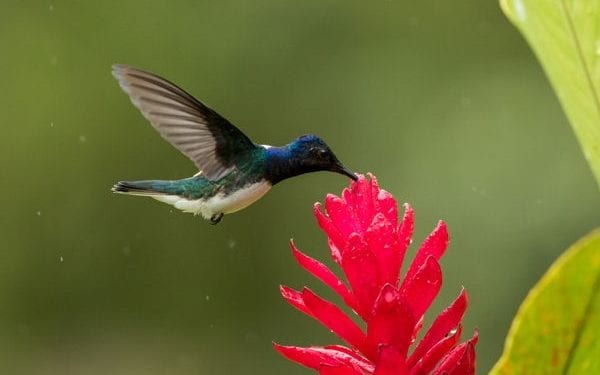 Colombia is a nature lover's paradise, hardly surprising considering it's the second most biodiverse country in the world. 10% of the world's flora and fauna is found within Colombia's borders.
The landscape varies from snow-topped mountains, grassy plains, tropical rain forests, tropical beaches, and even deserts. The variety of different eco-systems is what allows so much wildlife to thrive in Colombia and South America.
Over 1,800 species of birds, 3,200 different fish species, and over 600 species of amphibians are found in Colombia. The county has more than 50,000 species of plants, and over 12,000 of these are only found in Colombia.
Huge areas of Colombian rain forest have remained untouched by man for millions of years. As a result, over time, different species have evolved.
Beaches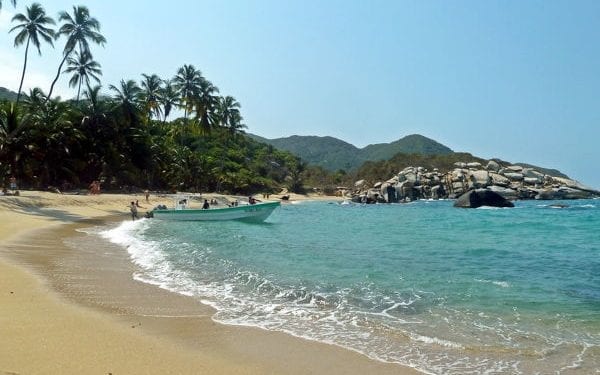 Colombia has over 1,700 kms of coastline that includes both the Caribbean Sea and the Pacific Ocean. The tropical climate ensures you can take advantage of clean, warm-water beaches year-round.
Cartagena is the most famous beach region in Colombia. Situated on the northern coast, on the shores of the Caribbean Sea, Cartagena has a major port, popular with cruise ships. An easy flight from the States, it can be reached in under three hours from Miami.
Cartagena dates back to 1533 when it was a Spanish port and is now a UNESCO World Heritage site. The first thing you notice about Cartagena is the contrast of old and new.
The old town is full of colonial buildings and brightly painted houses. The new side of town has high-rise skyscrapers, luxury hotels, and casinos.
For those who prefer quieter beaches, Colombia has plenty of secluded coastline. Many are only accessible by trekking through the dense jungle, and, in some cases, only by air or sea.
The satisfaction of finding a deserted, picture-perfect beach makes the effort of finding it worthwhile.
Exploring The Coasts
Colombia's famed biodiversity extends to its waters, too. There's great snorkeling with colorful tropical fish close to shore. A little farther out to sea, you'll see dolphins playing, often diving in and out of the surf. Huge leatherback turtles appear between February and July to lay their eggs. These beasts can grow up to 2 meters, live for over 100 years and call the Caribbean coast home.
The Pacific coast is home to humpback whales between June and October. The whale-watching industry hasn't fully developed in Colombia, which can be an advantage considering you'll be able to enjoy the whales without large numbers of tourists and boats disturbing your day.
Colombia has South America's best kept secret for a long time, but those days are fast coming to an end. If you want to experience Colombia before mass tourism changes the landscape forever, don't put off your visit for much longer.
Oliver Lovett