What will my new life really be like?
As you prepare yourself for a move overseas, you probably ask yourself this question every day.
And, the answer is: It's largely up to you. But, as I enter my eighth year as an expat in Brazil, here are some tips on how to get the most from this new chapter in your life—and guarantee your survival during those early months overseas:
Start a blog or journal
Don't say you'll do it. Do it! You don't have to wait until you're settled in your new home; you can begin by recording your preparation and move. This journal might later serve as source material for a book or articles. Or you may simply find it interesting to read later on. I kept a journal when I first moved to Brazil, and reading it is like reliving those first months.
Learn the language.
Again, you can—and should—get started on learning the language before you move. Pimsleur, Berlitz, and Rosetta Stone all offer self-study courses. You can also find programs on YouTube. You may be able to arrange private instruction in your hometown (or even in your own home). And, websites like Language Exchanges allow you to chat online with people from different countries around the world.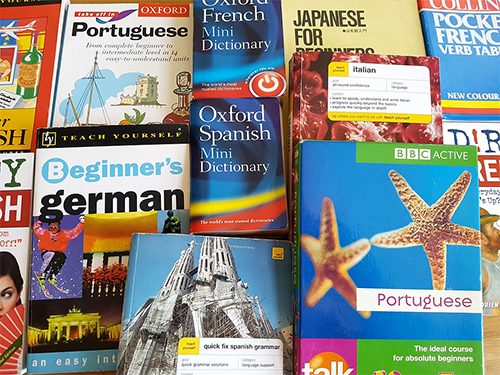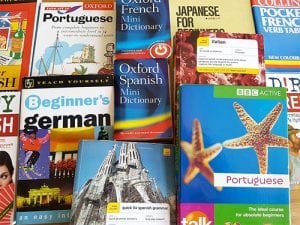 Once you've moved, be sure to continue your studies. Language schools that teach English to locals often offer classes in the local language for foreigners. Or you can follow my approach: Find a local who speaks some English but wants to improve, and trade lessons. It's enjoyable, and you may gain a friend in the process.
Start learning about the culture.
Unless you know your new home well, read up on the local customs and etiquette. You don't want to inadvertently cause offense nor be unnecessarily put off yourself because you didn't understand a situation. Good websites for learning about other cultures include Cultural Savvy, Expat.com, and Transitions Abroad.
Get the lay of the land. 
Take local buses. Grab a map and a friend, toss on your daypack, put a foot on the pavement, and go explore. Buy a bicycle to expand your horizons.
Make local friends.
Spending all of your time with other expats would defeat the purpose of moving to a new country. You'll meet new people in the course of your day. Make the first move and extend a dinner invitation. Breaking bread together is still the best way to forge lasting friendships.
Of course, do make some expat friends, too. Frustrations and occasional homesickness are a normal part of the settling-in process, and other expats are likely to be understanding and supportive of your feelings. Long-term expats often serve as tribal elders, passing along local lore. If you live in a larger city, find out if there's a local InterNations branch. (InterNations is a worldwide organization that brings together locals and expats for a variety of activities ranging from happy hours to hikes to cultural events.) You can also seek out local groups on Facebook.

Establish an exercise routine that works within your new town. 
If you've moved to a mountain town, explore the hill trails nearby. If you live by the sea, take kiteboarding lessons or gather a group to play beach volleyball. Soccer is ubiquitous and you'll find leagues for all ages. (If, like me, you prove to be terrible, you can always be goalie.)
Review your diet.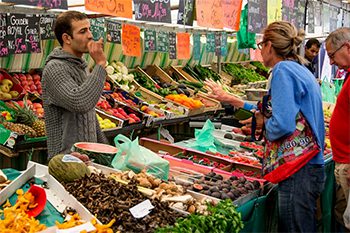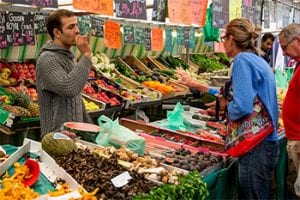 As you'll likely have more free time, rediscover the joys—and health benefits—of slow food. Pick up a couple books of local recipes and a good chopping knife, shop the weekly farmers' market, and try your hand. I've learned to enjoy the shopping and the preparation of my meals as much as the meals themselves.
Delve deeper into the culture of your new home. 
As you get more settled in, you might learn to prepare pad thai, or to dance Colombian cumbia, or to read "Candide" in its original French form. Be curious, and grow.
Consider volunteering.
What better way to truly become a part of your new community? The library, city hall, and churches are all good places to ask about local organizations. Surprisingly, it may be difficult to find opportunities in some places as volunteerism isn't as common everywhere as it is in North America. Here in Brazil, volunteerism has only recently begun to catch on, and is still not widespread. My solution was to organize open English classes at a local restaurant. If you want to give back, you'll find a way.
All this may sound like a lot, but, if you're planning to retire (or semi-retire), you'll have more room in your schedule to fill.
Reviewing your journal a year down the road, you might be amazed at just how far you've come.
John Clites