On May 5, Panamanians go to the election booths to vote for their next president. While support for democracy and voter turnout are both on the decline, there is still a great deal of interest in this year's race.
Campaigning for the top job began in earnest on Carnaval Monday (March 4). Seemingly overnight, billboards went up all over the country showing the (heavily-photoshopped) candidates; their huge faces loom down on commuters in a variety of pre-approved poses. Electoral debates are becoming an increasingly common on TV, candidates and their performances then discussed by analysts.
The Issues
As if by unspoken agreement, this year's elections are dominated by a few key issues. The first, as ever, is corruption. Central Americans' view of their politicians is as constant as the midday heat—they're crooks, out for themselves first and the general public second (maybe).
People want to see an end to corruption… but they never really expect it. The road is long, and if the next candidate can take the country a few steps closer to ending corruption, that's enough. That said, some of the independent candidates without ties to the traditional power bases give people hope for real progress.
So it's the two other issues where real gains can be made…
The first is how to revive Panama's agriculture. Panama's Chiriquí region is like an open-air greenhouse, benefitting from rich volcanic soil, cooler temperatures, and abundant rainfall. Despite this, farmers across the region are struggling to get fair pay for their harvests.
Blame has been allotted to AUPSA (Autoridad Panameña de Seguridad de Alimentos), the government body in charge of food imports, whose functionaries are accused of putting their own interests before the country's.
In addition, AUPSA has been letting imports into Panama that haven't passed the necessary health and sanitary regulations. The suspicion is that AUPSA staff have been paid to turn a blind eye.
Another government department, MIDA (Ministry of Agricultural Development) has come under scrutiny after raising the levies that farmers have to pay, squeezing them to the point that many can't afford to run their farms anymore.
The other big debate is where to prioritize investments within Panama. Education and infrastructure are the two main sectors most in need of modernizing.
The Panama City Metro is nearly completed, but the roads around the capital are in constant need of repair. The combination of scorching heat interspersed with heavy rains make the wear and tear on roads severe here.
There's also the pressing need to ease traffic around the capital. Panama City is badly congested during rush hours, and with the city growing rapidly it's only going to get worse. A train linking Panama City with the rest of the country is one solution, and an improved bus network could help.
Education is in dire need of improvement, particularly in rural areas. Some children have to leave school at a young age to get a job, others don't have a school close enough. A common problem in many areas that are lucky enough to have a school is that the teacher may simply not show up. In these cases, the schools are small and so few and far between that a single teacher has a class with kids of many ages—many of whom walk hours in the heat to get there. When they arrive and no teacher shows up, what are they to do?
The final consideration is the economy. After rapid growth under Martinelli, the economy has slowed in recent years. Naturally, people are looking for someone who can get the economy booming again. Incumbent President Varela would argue that Panama has outperformed its neighbors, but perception is everything, and people want more.
Panama's Main Political Parties
PRD – The Democratic Revolutionary Party
The PRD was founded in 1979 by Omar Torrijos, Panama's dictator at the time. One of the stipulations of the Torrijos-Carter Canal Treaties was that Panama had to become more democratic. Torrijos had no intention of becoming democratic, but he understood that it was important to play the game. He needed a political party in order to run in the elections, hence the Democratic Revolutionary Party.
The party was made up of widely different political groups—and backed by the military—united only by their support of Torrijos. In theory, the party was socialist, but it was actually a mix of ideologies covering most points on the political spectrum.
The PRD remained the party of choice for dictators, with Manuel Noriega succeeding Torrijos. In 1990, after Noriega was ousted, the party was restructured. New democratic initiatives, such as holding primaries to elect representatives, were put in place. The party moved away from being a military group and became a wholly political organization.
In 2012, the party was still suffering from associations with dictators, so they made some big changes. The solution was to make all its representative and committee members democratically elected. The party today is populist, with only traces of the early socialism still remaining.
The party has 17 of the 71 available seats in the National Assembly. Recently it has been hit by accusations of corruption.
Arnulfistas – Panameñista Party
The Panameñista Party is the oldest party in Panama still active today. Founded in 1932, as the National Revolutionary Party, it was originally a nationalist party. Its members were unhappy with the amount of power America was wielding in Panama and set up a party to counter it. The founder of the party was named Arnulfo Arias Madrid, hence the nickname, the Arnulfistas.
The party campaigned under different official names up until the 1990s but always under a nationalist banner and always commonly known as the Arnulfistas. In 1989 they were the main opposition to Noriega, and actually won the election, only for Noriega declare the vote illegal and refuse to cede power.
Today, with no need for its nationalist past, has developed an interesting blend of policies. In some areas, such as health care and civil service, the party is liberal, even left-leaning. On the other hand, they're a business-friendly party, keen to make Panama attractive for local and foreign investors. The PP are seen as one of the steadier influences in Panamanian politics.
CD – Democratic Change
A party that only recently came into being, Democratic Change was founded in 1998 by Ricardo Martinelli, at the time one of Panama's richest men (his riches made through national supermarket chain Super 99).
Cambio Democratico have achieved a lot in their short existence. In 2009 their candidate, Ricardo Martinelli, won an unlikely victory to become President of Panama. Originally seen as an outsider, he won a landslide victory and enjoyed one of the largest majorities ever received in Panama.
The CD is a conservative, pro-American party, keen to make Panama as business-friendly as possible and with strong belief in the free market and fostering a close relationship with the United States. Despite this, they've been successful in building a strong relationship with China.
Nationalist Republican Liberal Movement
A small, business-friendly and generally conservative party founded in October 1981, the Nationalist Republican Liberal Movement is also known as MORLIRENA. The party has been known as a "patchwork quilt" due to the chaotic nature of its membership. The party has many different links with various business sectors and also ties with other parties.
MOLIRENA was part of the opposition to the military government in 1984. Although they lost, the elections were thought to be rigged. As the decade continued, MOLIRENA were behind protests, strikes, and demonstrations against the military government, uniting much of the country behind their cause. The government reacted violently to these protests, garnering a lot of sympathy for the party.
In the years since democracy has returned to Panama, MORLIRENA has remained an important party… without ever getting a President elected. Will this be the year this finally changes?
This year they are partnered with the PRD and are supporting their candidate, Nito Cortizo.
Who Are The Candidates?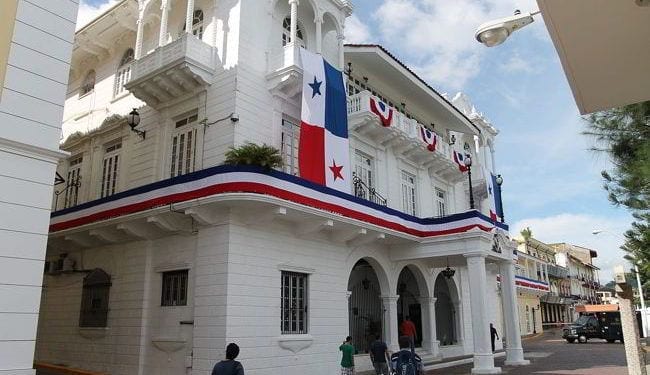 Ricardo Lombana
Ricardo Lomabana is a Panamanian lawyer running as an independent candidate.
He started work in the public sector in 2002 as a delegate for freedom of expression, later working in the Panamanian Embassy in the United States and at the Panamanian Consulate in Washington.
Unlike the other candidates, he is not keen to close AUPSA, believing that the problem is not the organization but the people controlling it. Lombana has a very strong anti-corruption message, and as an independent there is belief that he might be able to do something about it.
Lombana's work as a lawyer has given him a firsthand view on the judicial system in Panama—that it often comes with a price tag, and that he is the man to clean up this corruption.
Laurentino "Nito" Cortizo
A local businessmen, Cortizo was the deputy of the National Assembly from 1994 to 2004. He spent 2004 to 2006 as the Minister of Agricultural Development. In 2008 and again in 2012, Cortizo put himself forward as a presidential candidate but failed to get enough support to run.
Cortizo is a University of Texas graduate who made his money in construction and livestock. After graduating, he spent time in Washington working as an advisory in the Organization of American States (OAS). In 1994, Cortizo entered politics in Panama. His roles have included President of the Legislative Assembly, Minister of Agricultural Development, and President of the National Assembly.
Cortizo's campaign is based around combating poverty and closing the poverty gap. Cortizo has come up with a novel way to promote his anti-corruption credentials and is calling it "the sixth frontier." The "fifth frontier" was a notable moment in Panama's past when the country united behind the movement to reclaim the Canal Zone. Cortizo hopes that his creativity will be rewarded a positive association in the minds of the voters.
As well as fighting corruption, Cotizo is focused on agriculture, with the intention of modernizing Panamanian farming and introducing new technologies. He'd also like to stop imports during the harvest season, ensuring Panamanian produce is given the best opportunities for sale.
Cortizo is also keen to improve education in Panama. His plan is to overhaul teachers training and boost salaries to encourage more people into the profession.
Rómulo Roux
Roux is a lawyer who was trained in the United States at the University of Miami and at Northwestern University. He courted controversy when he asked former President Martinelli to be his vice president during the 2018 campaign. Martinelli, who is currently in prison, declined the offer. (He instead chose to run for mayor of Panama City from his prison cell.) Roux served in Martinelli's government in a number of roles, including as the Minister of Foreign Affairs.
Roux has promised to crack down on corruption. He has been talking tough, promising his administration will be the most transparent ever seen in Panama. Corruption will be severely dealt with, and his regime will be accountable to the people.
Roux has prioritized improving health care and plans to make most medicines available to all through social security.
Roux has also committed to raising educational standards, and wants children to stay in school longer. He will fund scholarship programs to ensure that money is no obstacle. Roux has the backing of the Alianza Party, a group made up from unhappy ex-members from the CF party.
Jose Isabel Blandon
Blandon is the current mayor of Panama City and has been a member of the National Assembly since 1999, serving the Panamenista Party.
Blandon first came to prominence as a 20-year-old, when he convinced his father, at the time a Noriega aide, to defect. Jose Blandon told his father that Noriega was a killer, and that he would have nothing to do with him as long as he worked for the regime. Blandon Sr. defected and even ended up testifying against Noriega. For a while, both Blandon's had to live in exile, such was the danger of opposing Noriega's dictatorship.
Blandon is running for the PP, party of the current President Varela. The consensus is that Varela has done a reasonable job, but the economy has slowed under his watch and he's to blame. Blandon has to find the balance between toeing the party line and distancing himself from Varela. During Blandon's time as mayor of Panama City, he invested heavily in public transport and city infrastructure (such as new roads). Many of these initiatives have long fallen far behind schedule and have become a point of contention.
During the presidential debates, Blandon promised to tackle corruption as his first point of business. He has plans to improve the Panama agriculture industry by eliminating AUPSA and giving their responsibilities to the MINSA and MIDA ministries.
Ana Matilde Gomez
Ana Matilde Gomez is an independent candidate. In 2005 she became Panama's first female Attorney General and went on to serve under two presidents. In 2010 she ran as an independent candidate and was appointed as a deputy in Congress in 2014.
Gomez studied at the University of Panama and at the Santa Maria La Antigua Catholica University. She obtained a master's degree in criminology and has a degree in Law and Political Science.
Gomez has promised a different approach to end corruption, planning to remove the president's authority to appoint judges.
Her agricultural policy aims for Panama's farmers to steadily increase their production. To sustain this, nationally produced products will be prioritized by supermarkets and wholesalers and imports will be stopped during harvest seasons. There are plans to invest funds into training people in the latest farming techniques and modern technologies.
Gomez has pledged to make medicine more affordable and to build smaller health clinics across the country, providing easier access to medical treatment for those in remote areas, and easing the burden on hospitals.
Gomez has plans to build more schools in rural areas, ensuring that education is available to as many Panamanians as possible, as well as providing school meals to students. The idea hopes to encourage better attendance to classes.
Who Will Win?
Political surprises are becoming increasingly common; it's wise not to put too much faith in predictions. That said, the polls make Ricardo Lombana favorite, followed by Cortizo, Ana Matilde, and then Blandon.
There is still a long way to go in this race, expect plenty more twists along the way.
Oliver Lovett