From pebbly shores to soft golden sands, Abruzzo's 133 kms of coastline boasts one of the highest densities of "Blue Flag" beaches in all of Italy. In other words, you have multiple options here if you're looking for a world-class beach.
Nestled side by side, Pescara, Montesilvano, and Silvi Marina are the most notable of Abruzzo's numerous coastal areas, with over 20 kms of continuous beachfront.
Pescara is the commercial center and largest city in the region. The main airport is located here, plus it's home to one of the biggest marinas in the Adriatic. From the Pescara marina you can easily sail to Croatia, Greece, and the Tremiti Islands.

This is a fully modern city, having been bombed out during WWII and since rebuilt. It may be the most modern destination in the region.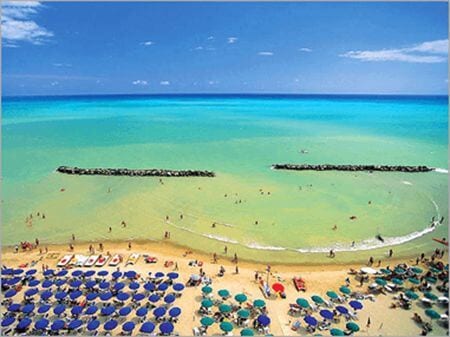 Living here, you'd never forget you're living in the 21st century, but Città Sant'Angelo and other medieval and renaissance towns are as quick as a 15-minute drive away.
Certainly a commercial city, you can get everything you need in Pescara, but this is no Manhattan. Things get sleepy around 9 p.m….
Except on the beach, where clubs with sandy dance floors keep the party going until the wee hours, especially during the summertime.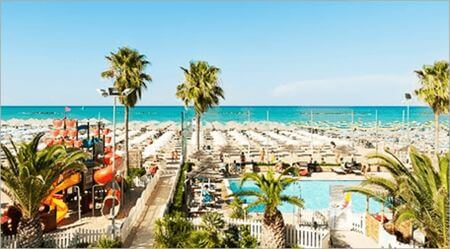 Pescara and Montesilvano feature wide beaches with plenty of space for sunbathers and beachgoers, and an oversized boardwalk area lined with open-air restaurants, beach bars, resorts, and biking and roller skating trails.
Then there's Pescara's Ponte del Mare, the "Sea Bridge," a suspended-cable bridge for cycling and walking that connects the south coast with the north, separated by the Pescara river. It's one of the largest cycle-bridges in Europe.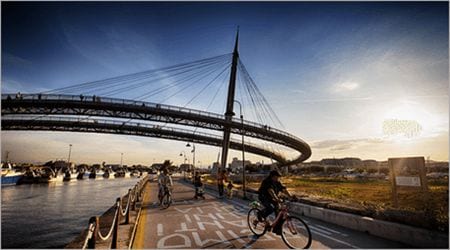 Pescara, along with Montesilvano and Silvi Marina, are home to Abruzzo's largest concentrations of expats, with meet-up groups and English-speaking clubs available throughout the year.
Pescara is also a college town. I've met expats who teach English at the university.
Vasto—An Ancient Walled City Overlooking The Sea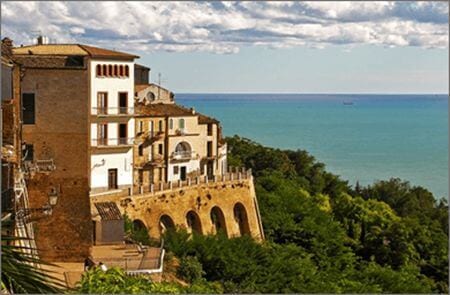 Local tradition has it that Vasto was founded by Diomedes, a King of Argos and one of the Greek heroes from the Trojan War.
The remains of theaters, bathhouses, statues, and mosaics scattered throughout the area, however, are testament to its prosperous era during the Roman Empire.
Vasto is one of my favorite towns in Abruzzo…
And, while it's clearly a top destination in the region for numerous reasons, I really can't say for sure why this place speaks to me the way it does. I call it "location chemistry"… when you just click with a place and seem to fit there. You like the feel of it. It's ineffable.
Maybe you'll feel the same way when you visit…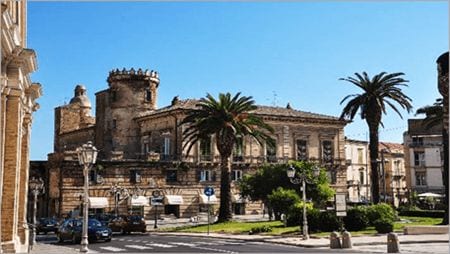 Vasto reminds me overwhelmingly of Valletta, Malta, except you'll enjoy a milder, more pleasant climate here.
The pedestrianized historic center is made up of piazzas and winding little alleyways bordered by several-story homes on each side, creating what feel like intimate, shaded streets.
As with most places in the Abruzzo region, the costs of living and of real estate in Vasto are a bargain…
I saw a three-bedroom, two-bathroom apartment of 150 square meters in Vasto that's listed for sale for 123,000 euros. It's got a wrap-around balcony that's accessible from nearly all rooms and is just a five-minute walk to the beach.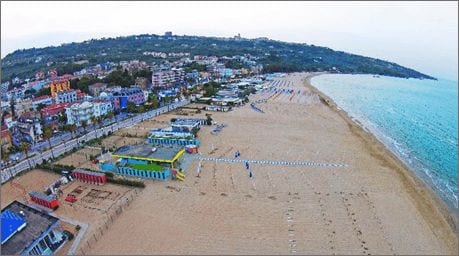 Perched on a hillside, this walled city of faded brick overlooks the Adriatic and Vasto Marina, an extension of the city that's a town unto itself (you can walk down steps connected to the city walls to get to sea level).
In July and August the beaches can fill to capacity, but outside those high-season months the coast is quiet. Farther down the shore, away from town, the beaches become pebbly and then rocky, with camping sites and plenty of seaside caves and coves to explore…
Kat Kalashian