While beach towns, with their swaying palm trees and clear blue waters, are what most people think of when moving overseas, there's a growing trend towards mountain living.
In today's digitized world, where information (good and bad) abounds, the peacefulness of mountain living is appealing. Being surrounded by timeless, unchanging mountains puts the small problems and stresses of daily life into perspective.
Mountain living has many health benefits. Living at a higher altitude, you burn more calories going about everyday life. Walking up and down the hills strengthens your legs and you can often get a good workout simply going from shop to shop, buying your daily supplies.
Science sides with this trend: Fresh air has been proven to lower stress and helps treat asthma, plus studies have shown that mountain-dwellers sleep better than their sea-level counterparts. It's little wonder that people living at altitude benefit from a longer life expectancies, less obesity, and enjoy a much lower risk of heart disease.
Popoli, Italy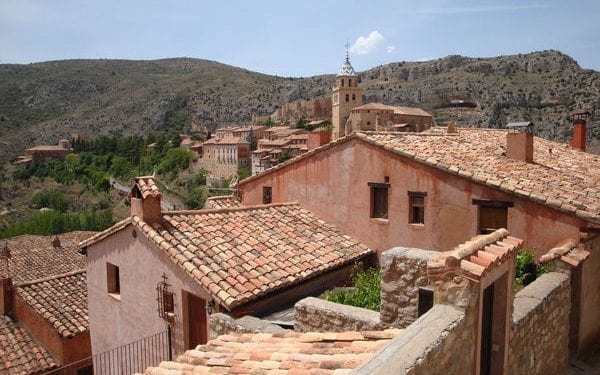 Abruzzo, sometimes called the heart of Italy, is wild, full of craggy-peaked mountains and cliff faces with sheer drops. Closer to the coast, the terrain becomes gentle rolling hills that sweep you down to the sparkling waters of the Adriatic. Popoli sits high in the hills, just where the countryside starts to turn mountainous.
Popoli is a medieval town, of just 5,000 residents that feels a million miles away from the modern world. Called the Città Dell'Acqua (City of Water), brooks wind their way through every part of the city, cutting a path through the cliffs and mountains and shaping the landscape as they go. A dormant volcano lies underground and heats the thermal springs, which have been popular for their healing properties since Roman times.
The springs bring most of Popoli's tourism, as they've been the town's major point of interest and a vital part of the economy for centuries. The springs came to national prominence in 1576 when Father Serafino Razzi wrote about them in his diary. To seize the money-making opportunities the springs provided, a healing center was built in 1885. This was ruined during WWII… and a hastily built replacement didn't fare much better. But in 1998, the current healing center was built. Thoroughly modern, Terme di Popoli is equipped to treat dozens of ailments and draws medical tourists from all over the country and beyond.
Popoli Needs New Residents
Popoli has been struggling with the same problems affecting lots of small towns in Italy over the last few decades. Young people leave for the big cities, citing a lack of job opportunities and activities, so towns struggle to maintain their population.
The solution Popoli and others have turned to will interest you…
Tax breaks, of course. This, and other incentives, are turning an already-depressed real estate market into a screaming bargain. In Popoli you can find a 60 square-meter property for as little as 5,000 euros. By renovating the property, you'll bring some extra money (and people) back into the town.
Cost Of Living In Popoli
The cost of living for a couple on a basic budget is about US$1,200 per month. Abruzzo as a whole is affordable, and Popoli is no exception. Food and drink are excellent. In Popoli much of the food is cheap, fresh, and locally produced. Italy, Abruzzo in particular, is a wonderful place if you have a green thumb. Living on the outskirts of Popoli you could easily farm plenty of your own produce.
At 254 meters above sea level, Popoli is low enough that you aren't exposed to the extreme snow of the mountains but high enough that you won't confuse the area with Tuscany. That said, you'll need heating during winter. Fear not, most houses have a fireplace or stoves to help heat the property and take the edge off the heating bills.
Cuenca, Ecuador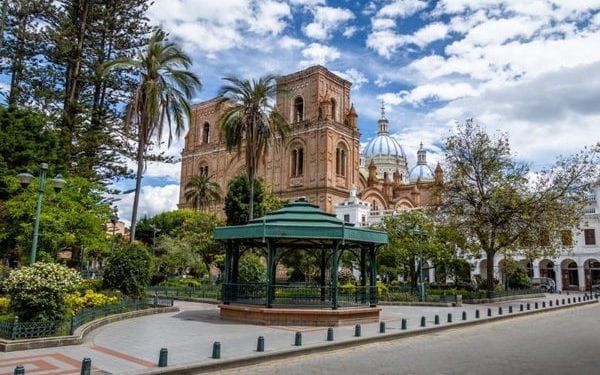 Cuenca is one of the great bargains for expat living.Taking full advantage of this is the well-established, 12,000-strong expat community. Expats are mostly Americans and Canadians, with a recent influx of Europeans.
The climate here is year-round springtime. You can leave your windows open throughout the year without resorting to air conditioning. There are cheaper retirement locations in Ecuador, but the balance between lifestyle and a low cost of living is better in Cuenca than anywhere else in Ecuador.
Cuenca is a colonial city with superb architecture and modern infrastructure. Many of the buildings are UNESCO-protected, so you can be sure the city will remain this way for years to come. The culture vulture in you will be delighted—Cuenca is the culture capital of Ecuador. Attend the orchestra, art galleries, or live dancing and music shows, often for free. Culinary-wise, you'll have many fine dining options as well as cafés offering traditional food at excellent prices.
Cuenca sometimes feels like a city from another age. The cobbled streets, colonial architecture, and mountain views endow Cuenca with an air of tranquility often missing in big cities. The city is also pedestrian-friendly. While you'll probably still want to own a car, you'll use it sparingly. Public transportation is reliable, and a new tram system is currently being built.
Cost Of Living In Cuenca
A couple's basic monthly budget comes to US$1,934… or lower, by taking advantage of a few of Cuenca's bargains…
You can find a number of US$1 fixed-menu lunches (although US$2.50 is becoming the norm), plenty of fresh produce, and fresh seafood arriving from the coast every day. A bus ride is 30 cents and taxis are also inexpensive.
Cuenca's at 2,560 meters above sea level, so the weather is always moderate. However, the altitude can make things difficult if you suffer from high blood pressure or breathing difficulties.
Annecy, France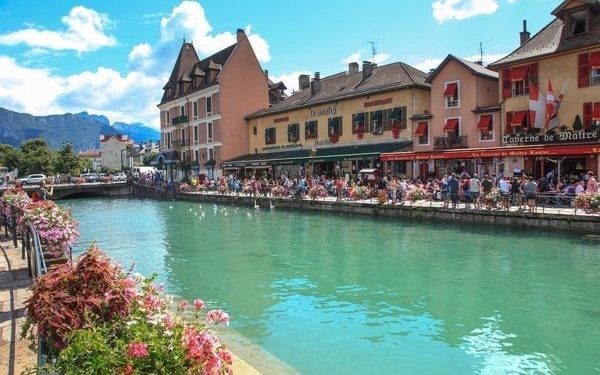 If you love the outdoor life, you won't find many better places to be, than Annecy. During winter, the area is one of Europe's premier ski-locations; skiers and snowboarders come to enjoy the variety of slopes and excellent facilities. In the summer, the action moves from the slopes to the lake. Fishing, sailing, windsurfing, and swimming are popular ways to spend the warm summer days. Of course, you can hike the Alps and take in the crisp, clean, mountain air throughout the year.
The lake on which Annecy sits, the fifth largest in France, is the pride of the city. The locals have been maintaining it for decades, so Lake Annecy remains mostly litter-free. Its waters are also clear and fresh (though not recommended for drinking).
Despite its sleepy appearance, Annecy is a busy and vibrant city, with a healthy vibe. Residents and tourists generally come here to indulge in outdoor pursuits. However, you'll also findtheaters, cinemas, and festivals, as well as excellent options for eating out. The local markets draw people from nearby towns and are a hub for local produce from across the region. Don't miss the Haute-Savoie cheeses, a specialty featured in many of the local dishes.
Annecy is one of the more expensive mountain-living options, but still provides value for money when you consider the high standard of living.
Mexico City, Mexico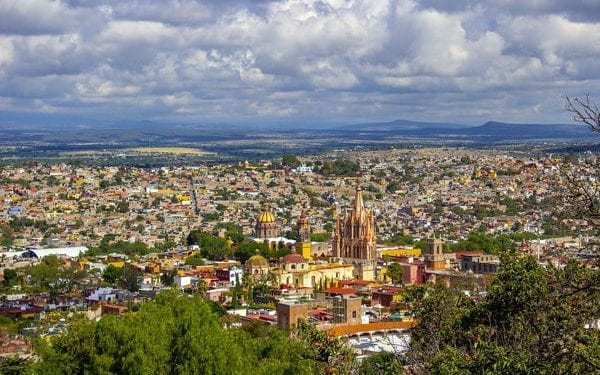 The sprawling, high-altitude Mexican capital in the center of Mexico sits 2,250 meters above sea-level. It's the sixth-biggest city population-wise—bigger than Beijing or any city in the United States.
Mexico City boasts an active expat community, with different groups and meetups throughout the city. Through Facebook and other websites you can get in touch with everyone and everything you need to know, from recommendations on cleaners and gardeners, to schools, coffee shops, and second-hand items for sale.
The cost of living in Mexico City can be as low as 50% to 75% less than in the United States. Utilities and day-to-day living are inexpensive, and there are plenty of places to spend your time and money. Mexico City is home to fantastic museums and galleries. On the last Wednesday of every month, some museums offer guided night tours, giving you a new perspective on the buildings. It also makes museum access easier for daytime workers.
You can find expats living across this vast city, but there are a few neighborhoods that they tend to favor. La Condesa, south of the city center, is popular with American and European expats; you'll probably hear people speak languages other than Spanish and English as you walk around. La Condesa's bohemian vibe, along with its cafés, restaurants, and bars, makes for a busy nightlife and friendly atmosphere.
Metsovo, Greece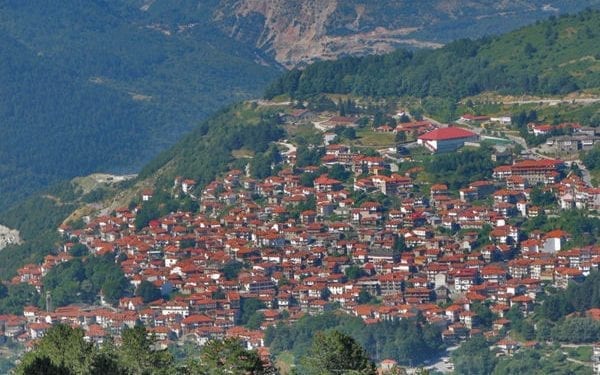 Metsovo is a small town (some would say village) of under 6,000 people located in the Pindus Mountains of northern Greece. The mountains, sometimes known as "the spine of Greece" run down the center of the country, eventually forming many of the islands off the southern coast. Pine forests cover the mountains all the way to their rocky peaks. Quiet villages are interspersed along the mountain sides, houses clinging to impossibly steep slopes, as if held by some mysterious force.
Metsovo was built on a site where traders would meet to exchange goods at the intersection of a number of routes through the mountains. The town takes its name from an ancient Slavic language, and translates as "place full of bears." You won't find bears in town, but the nearby Valia Kalda National Park is home to many as well as wolves and wild boars. The main square (Bear Square), is one of Metsovo's most popular sites. Tourists come to take photos with the two bear monuments, while locals come to meet friends and catch up.
There is plenty to see and do in Metsovo. The Averoff Gallery is a renowned museum, boasting a vast collection of artistic and sculptural works from Greek artists. Metsovo has long been famous for the standard of its artists and craftsmen, which has generated demand for their skills as far afield as Hungary and Austria.
Aoos Springs Lake
The nearby Aoos Springs Lake is a regional landmark. Created artificially in 1987 to generate electricity, the lake sits at 1,300 meters above sea level and has trails popular with hikers and cyclists.
Metsovo has a young population and high birth rate. Unlike many Greek towns, Metsovo isn't a retirement destination but a growing town with a strong economy and a bright future (its conference center was recently restored). Most of the hotels and small businesses are family-run and the town does great business selling local produce…
Local cheeses (such as Metsovone and Metsovella) enjoy a growing international reputation, the local woodwork industry has cornered the market in production of feta cheese barrels, and a budding wine industry is being developed to go with its cheese bounty.
Innsbruck, Austria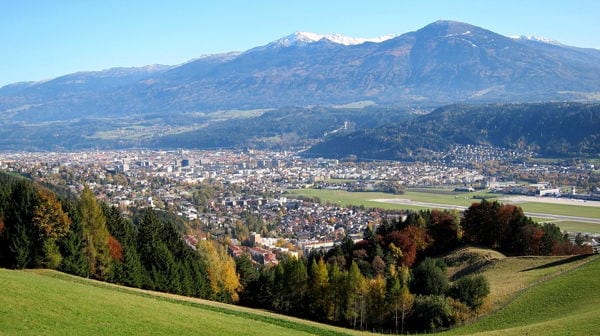 Located in the heart of the Alps, Innsbruck is the capital of Tyrol state in western Austria. Sometimes known as the Capital of the Alps, Innsbruck is the fifth largest city in Austria and a noted winter sports destination, having hosted two Winter Olympics, two Winter Paralympics, and a Winter Youth Olympics. During winter, skiers and snowboarders staying in Innsbruck can be on the slopes in under 20 minutes. In summer, when the snow has melted, the mountains are busy with hikers and mountain bikers keen to take in the spectacular views and fresh, mountain air.
Innsbruck has a charming Old Town, with well-maintained buildings painted an array of bright colors. Surrounded by snow-capped mountains and with a crystal-clear river running past the edge, Innsbruck's historic center is a beautiful place to spend your time; it's compact, lively, and pedestrian friendly. You can find plenty of good bars and restaurants, as well as shopping options, and even street performances.
Innsbruck doesn't have a large expat community, so learning German is a must to make friends and socialize. As a popular tourist resort, you can find English speakers in bars and restaurants, but you can't truly integrate without speaking German. Taxes are high in Austria, as is the price of gas. Fortunately, you can get by without a car thanks to the excellent public transport in Innsbruck.
Health care in Austria is excellent. If have a job, the Austrian Medical Insurance Scheme is much cheaper than private insurance in the States and covers more services. Private insurance is more expensive but high quality. Hospitals are modern and well equipped, and many doctors speak English.
We hope you enjoyed this article on the best places overseas to enjoy mountain living. Let us know your favorite spots, in the comments below.
Oliver Lovett