Top Destinations In North America
Some of the best RVing destination are on your doorstep. Whether you're seeking the sun, mountains, or just new adventure they are all waiting on the other side of the border.
Mexico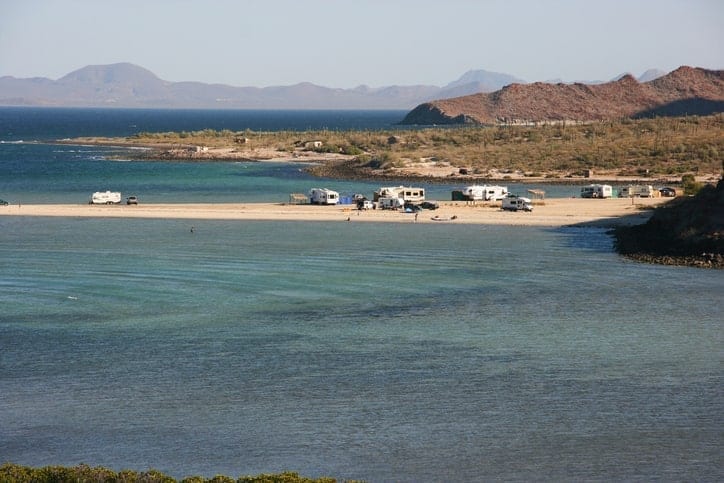 The idea of RVing in Mexico can make some people nervous. The media likes to paint Mexico as a lawless place, where Americans are a favorite target.
The truth about crime in Mexico is that by taking precautions you can minimize your chances of being a crime victim. Most of the crime in Mexico takes place in the border towns. Make sure you're not in a border town during the night, in fact don't spend any more time in them than you have to.
Plan you're route out in advance, and check online to make sure you're not going into any dangerous areas. Just like in the United States, there are bad areas and good areas. With a little planning you can stay out of harm's way.
Rving in Mexico can be tough on your vehicle. The highways are fine, but one you get onto the smaller roads there are plenty of bumps and the occasional massive pothole. Drive slowly and allow plenty of time to complete your journey.
It's always best to phone ahead to a campsite to check they are still open. Online details are more accurate than they were a few years ago, but there's still the chance that you can turn up only to find the campsite is closed.
If you're looking for adventure, great food, and a chance to do something a bit different Mexico is a great option right on the doorstep.
Canada
A trip across the border into Canada is another easy overseas adventure you can drive to. Canada has an abundance of spectacular national parks and lots of options and facilities for RV owners. The highways are wide and well-maintained. Canada is an introduction to RVing overseas.
Canada is the perfect place to get away from the digital world and reconnect with nature. The facilities are of a high standard, similar to what you find at home. If you're travelling during the high season, book in advance. Summer doesn't last long in Canada and people are keen to make the most of it. Campsites fill up fast.
Top RVing Destinations Outside North America
Some Differences You Will Encounter RVing Outside The U.S.
Less Space
RVs in Europe are a lot smaller than their U.S. counterparts. This is partly because European vehicles tend to be smaller, and partly because the roads here are narrower. This is something you need to be aware of before you hire the biggest RV on the lot. Country roads that pass through small towns and villages can get very narrow in the most unexpected places. A huge RV can be more trouble than it's worth.
Less space means less privacy too. You can expect to be seeing a lot of the people who you RV with.
Less Luxury
RVs in Europe don't come with much provided. You will need to bring your own bedding, soap, bin liners etc. The kitchen is likely to be more basic, with a smaller fridge. Not every RV has an oven or microwave. Plan to buy a small BBQ you can take with you, otherwise it will be lots of cooking on the stove.
New Zealand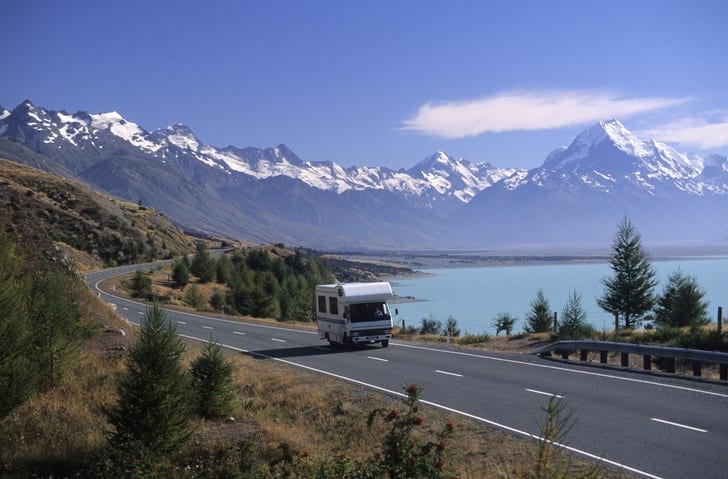 The Lord Of The Rings films bought New Zealand's incredible countryside to a global audience. An RVing holiday is the perfect way to take in the natural wonder of New Zealand and see the country on your own terms.
New Zealand isn't a budget option, especially when you factor in the cost of flights but most people who visit agree that it's well worth it. If you plan to tour both islands you should set aside at least 14 days.
Facilities in New Zealand campsites are very good. You can rent an RV without a toilet and shower, because these facilities are available at most campsites.
France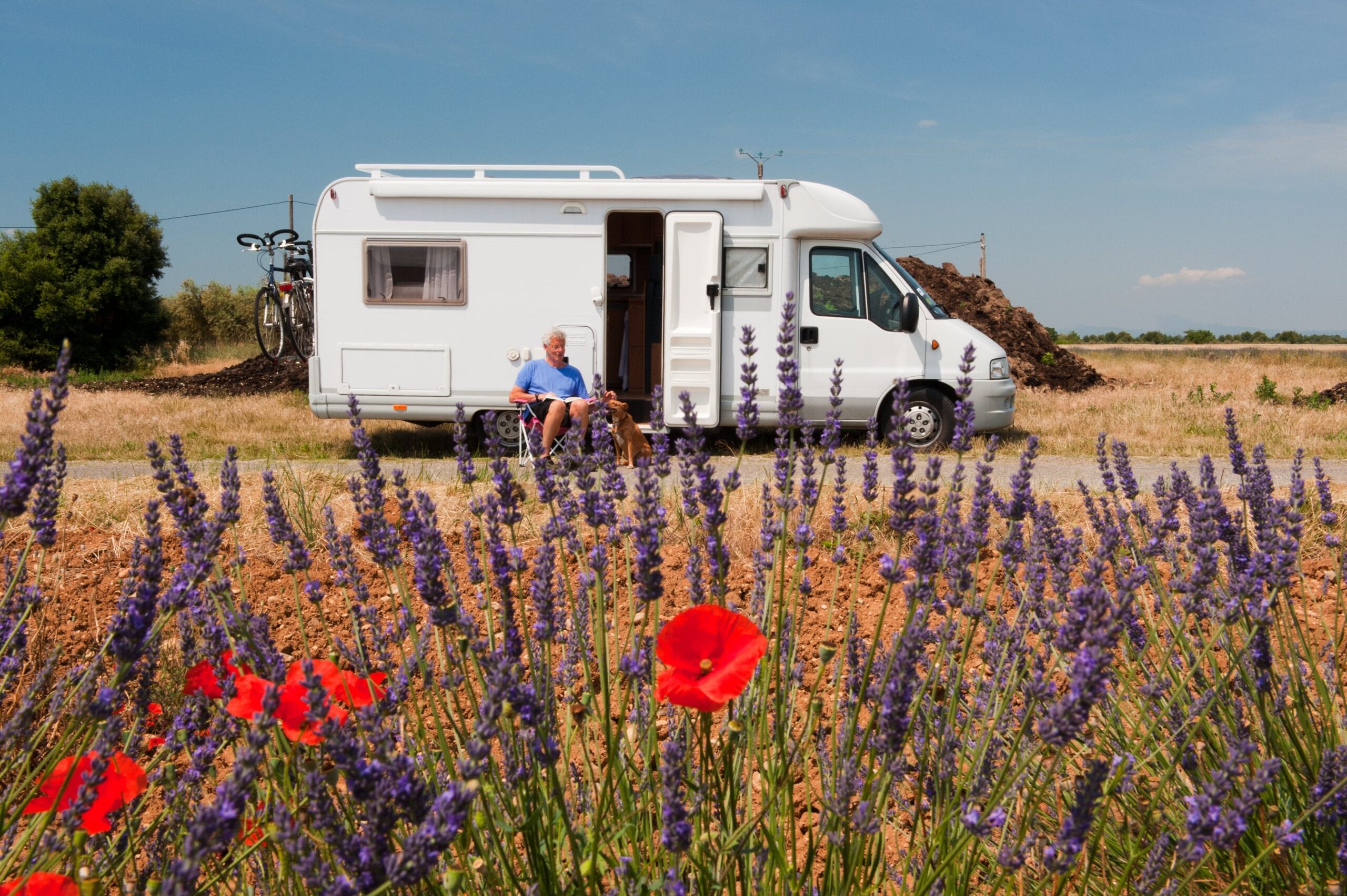 France is one of Europe's favorite vacation destinations and people love to camp here. For that reason it can be better to plan your RV trip so that you don't arrive in July or August. Campsites are full and prices are much higher during these months. Temperatures in the south of France regularly exceed 100 degrees, something that put extra strain on your RV.
June and September benefit from warm weather as well as lower prices. The roads and campsites will be quieter too.
It's easy to make tasty meals with only minimal preparation in France. Croissants, bread, cheese, and other basic staples of French cuisine are available everywhere. Unless you've eaten these foods in France, you won't might not realize how easy it is to eat these every day.
Italy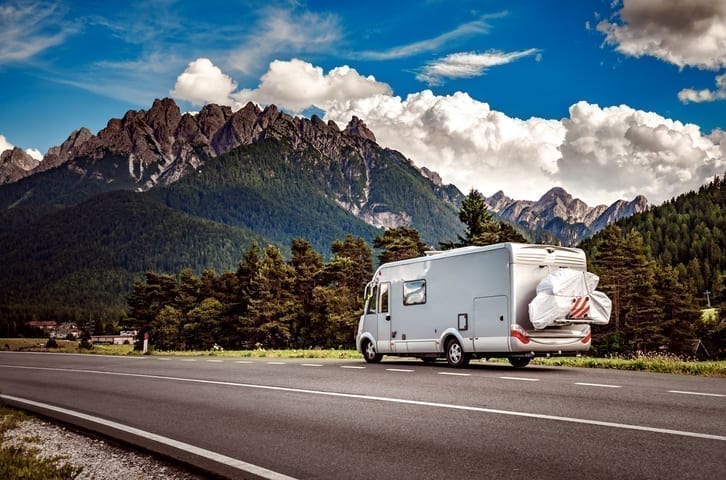 Driving in Italy (especially the cities) is not for the faint-hearted. Getting behind the wheel of an RV will be a test of nerve. Italian drivers have a reputation of being impatient and reckless. This isn't always true, but it's something you should prepare for. The mountain roads are narrow and winding and with sheer drops in places.
So, while there are a few reasons not to RV in Italy, there are plenty of reasons that you should. The first is the country itself. The Italian countryside conjures images of Tuscany, and there are plenty of rolling hills. But Italy is such a varied country that you can also see mountains, cliffs and miles of coastline. You will drive through villages that look as if they haven't changed for hundreds of years and historic towns and cities.
If you want to explore the cities it's best to park your RV somewhere outside the city limits and get a bus or train into the center.
Portugal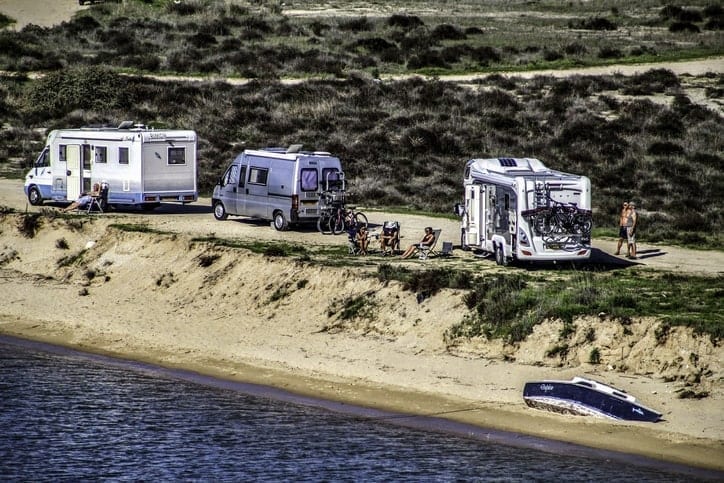 Portugal has more Blue Flag beaches than any other country in Europe. Hiring an RV and hitting the road is a great way to see as many of them as you can. We've been recommending the Algarve as one of the world's best places to live or retire for several years. Aside from the great weather and lifestyle, Portugal offers a simple and affordable path to an EU residency. An RVing vacation can double as a scouting trip for would-be Portugal expats.
PortugalByVan is a company that offers a range of RVs for rental. Prices are reasonable, and you can collect and drop off in Lisbon, Porto, and Faro.
Plan your route out in advance each morning. Portugal has a lot of toll roads. While these are faster, the cost can add up if you keep paying for your journey. The slower roads are usually the more scenic too, especially the coastal roads.
Oliver Lovett