Historical towns are not just for men with beards who combine socks with sandals and have a tweed jacket or two hanging in the closet. A recent survey by Sasaki showed that 57% of city residents stop to appreciate old buildings when walking down the street. Only 15% of those surveyed would stop to look at skyscrapers. Similarly, less than one in five thought that their city needed more new buildings.
Historic buildings provide us with a reference to our past and a unique design. This is especially important in an age when so many modern buildings are becoming bland and interchangeable.
Historic towns are often the most beautiful to live in. From Paris to Budapest, historic towns have some of the world's most classic, iconic architecture. There is always a high demand from people looking to buy real estate in these towns, meaning an investment in an historical town is usually a safe place to put your money.
Santo Domingo, Dominican Republic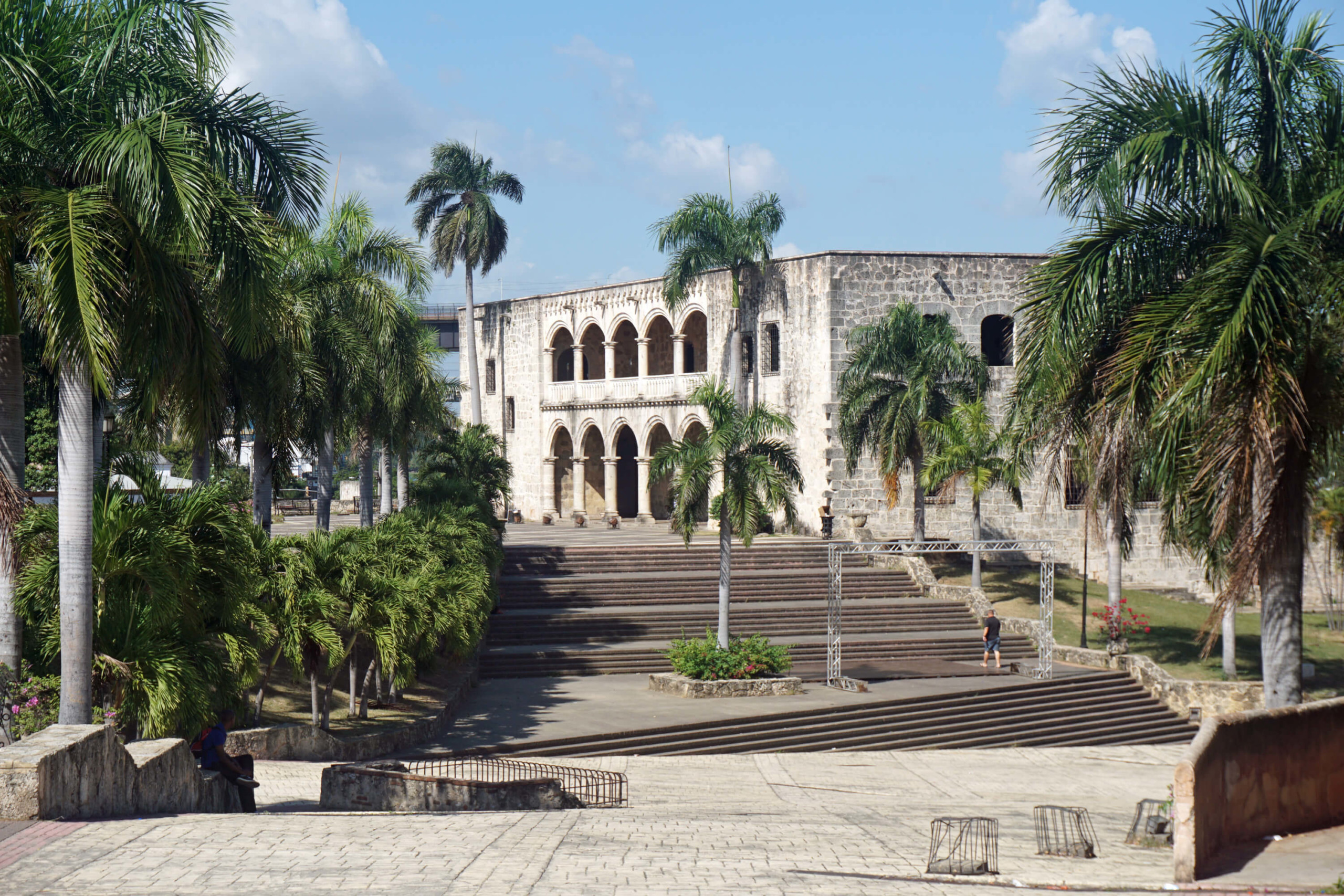 Santo Domingo is the oldest city in the Americas, founded over 500 years ago, in 1496. Bartholomew Columbus, Christopher Columbus' brother, commissioned the city on behalf of the Spanish crown. It quickly became an important port town for the Spanish ships taking looted gold back to Europe.
Today, Santo Domingo blends its rich history and European culture with Latin lifestyle. Unique among Caribbean islands for its strong French influence, the architecture is part-Spanish, part-French Colonial. There is also a modern influence, with contemporary designs and the classic architecture sitting in harmony.
Cost Of Living:
The list of Caribbean islands where you can live on your monthly Social Security check is a small one. In the Dominican Republic you could live well on a Social Security check, certainly much better than at home. A couple can live here on a modest monthly budget of less than US$1,800 (about 90,000 pesos). This makes the Dominican Republic one of the last inexpensive places to live in the Caribbean. A budget of US$2,500 per month would allow you to live well. You could afford to spend more money on entertainment and also have some money for household help.
The best way to reduce your cost of living is to buy property. Real estate is also affordable. You can buy an apartment for under US$100,000. Charles Fritz, a full-time Santo Domingo expat comments, "For only US$660 per month, we have a huge three-bedroom, four-and-a-half-bath, seventh-floor apartment with beautiful marble floors, crown molding, and wonderful woodwork, as well as a balcony view of the Caribbean. We enjoy the sea breeze from our comfortable Dominican rocking chairs every day."
Climate:
The Caribbean is a hot and humid part of the world, made bearable by the afternoon sea breeze. The average annual temperature is just under 80°F, and humidity stays around 84% throughout the year. During the rainy season humidity is more extreme, but the coastal breeze makes it tolerable.
The DR has two seasons, wet and dry. The rainy season lasts from May to November. Fortunately, it rains mostly at night. The DR is prone to hurricanes, but most turn to heavy rain by the time they reach land. Flood damage is more of a risk than damage from high winds. Residents are used to hurricanes and know how to prepare.
Health Care:
The DR has one of the leading health care systems in the Caribbean. The country is specializing in dentistry and laser surgery, with an eye on the booming medical tourism business. Most expats with health insurance say they receive a similar standard of care to the States for significantly less than they paid at home. Private health care in the cities is reliable and always improving. Health care in more remote areas is still some way behind the States.
Entertainment:
There is lots to do in Santo Domingo, much of it in the Piantini district. This is where the majority of bars, restaurants, and cafés are located. A significant portion of the city's nightlife is centered here.
Most of the residents go to the malecón for their outdoor activity. This stretch of coastline is home to outdoor gyms, playgrounds, basketball courts, and pavilions. A bike and walking path creates a pedestrianized route along this beautiful strip of land.
Venture further out of the city and you can enjoy some of the Dominican Republic's other charms. The diverse countryside consists of mountains, jungles, pine woods, and mangrove swamps. The clear blue waters are home to reefs, and a variety of spectacular beaches from sheltered swimming bays, to surfing breaks, and kite boarding retreats. No matter the season, the water is always warm.
Valletta, Malta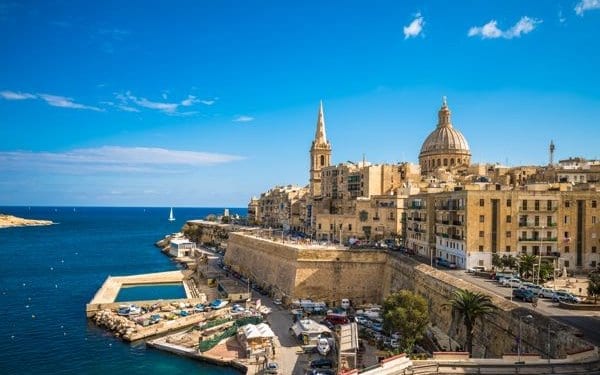 Valletta, one of the two European Capitals of Culture for 2018, is benefiting from a six-year makeover to ensure the city looks its best. The 400-year-old buildings have been lovingly restored and new touches, such as a landscaped moat and rebuilt City Gate, were added. Fourteen million euros were spent bringing the covered market back to life. It was damaged during World War II and the original restoration was not sympathetic to the design. The new structure corrects that and is one of the triumphs of Malta's 2018 restoration.
The Maltese archipelago is the smallest country in the European Union. It's 122 square miles of land located in the southern Mediterranean. Rightfully known as the Jewel of the Mediterranean, this small country has a lot to offer. Malta dates back to ancient times, long before the dawn of history. Before Stonehenge and  Ancient Egyptian kingdoms, Malta was a thriving hub with temples dedicated to the fertility goddess. Later on, the island belonged to the Cathars, Romans and after that, the Knights Templar. The Templars used Malta as a stopping off point to and from their crusades.
Cost Of Living:
A basic monthly budget in Valletta is US$1,800. Eating out, groceries, and entertainment are cheaper than in most other Western European countries. Being an island, there is lots of fresh seafood available, and Malta can source fresh fruit and vegetables from both Europe and Africa.
Real estate prices spiked in 2018 by 17%. This increase was the biggest in the world and much of it is down to the emerging tech industry. Malta has regulated blockchain technology and is set to become benefit from an influx of technology companies.
Climate:
Living in Malta, you can expect plenty of sunshine. During summer, Malta averages 12 hours per day. There are four seasons, with spring from April to June; summer from July to August; autumn from September to November; and winter from December to March.
Summer temperatures regularly exceed 85°F. Winters are mild, with temperatures that rarely fall below 50°F. The climate is similar to Southern Italy and other Mediterranean nations. As an added bonus, natural disasters are almost unheard of in Malta.
Health Care:
Malta has one of the best health care systems in the world. The island has a long history with medical care, going back to the Knights Templar, who opened the first hospital in 1372. It was used to care for pilgrims making the long voyage to the holy land. Today, Malta has modern public and private facilities. All staff members are highly trained and fluent in English, which hascontributed to Malta becoming a popular destination for medical tourism.
Foreign residents are required to have private medical insurance, but premiums are lower in Malta than in the United States. House calls are available and cost about 15 euros.
Entertainment:
A big part of Malta's popularity is due to its rich history. There are nine UNESCO World Heritage sites, along with churches, cathedrals, museums, and galleries. Unsurprisingly, there's a thriving arts scene which encompasses everything from opera to hip-hop dance festivals. The April firework festivals, which pit the different firework factories against each other in a dazzling display competition, are an annual highlight.
Lots of Malta's recreation is centered on its seas, the waters of which are some of the clearest in the world. Malta is a popular diving and snorkeling location. Sailing is also a big thing. There are marinas and yacht clubs dotted around the island. Lots of people choose Malta specifically for the sailing. Seeing the country by sea is probably the best way to appreciate it. If your boat is up to it, Malta is a great base from which to explore the rest of the Mediterranean.
Kotor, Montenegro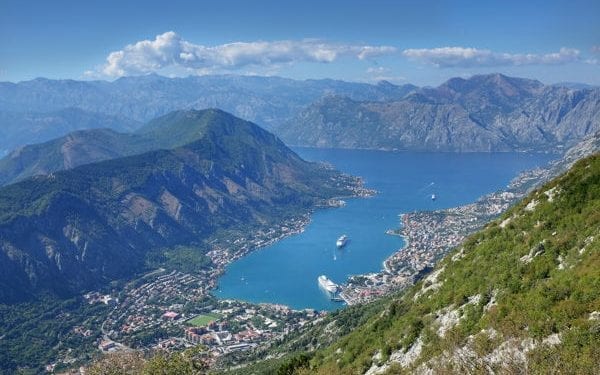 Hidden off the Adriatic coast in the Bay of Kotor, lies Kotor. This is one of the best examples of a medieval city in the area, and the most popular tourist destination in Montenegro. Most of its history is preserved in The Old Town,a UNESCO World Heritage Site with well-preserved architecture at every turn.
The most popular way to discover the city is to start at the Sea Gate, which has been used as the town's entrance since 1555. Walking clockwise you'll pass most of the city's main attractions and, eventually, end up back where you started. At least that's the theory. In practice it's easy to get lost among the narrow winding streets. But the detours are half the fun and a great way to discover hidden gems.
Cost Of Living:
A couple can live here modestly for about US$1,600 per month. However, another US$400 would allow more entertainment money, and enable you to eat out a couple of times a week. Rent is the biggest expense, and living outside of the city center can reduce this drastically.
In terms of value for money, you're living in an Old-World European town with a good quality of life and spectacular views. Comparing apples to apples, Kotor is a bargain, and prices are unlikely to stay at this rate for too long.
Climate:
Kotor has four seasons. Snow is unusual but winter usually brings some rain. Summer can get hot and a little stuffy, with temperatures reaching the 90s on the hottest days. During winter, temperatures fall into the 30s but frost is unusual.
Earthquakes are the only natural disaster to have impacted Kotor. The last big one was in 1937 and caused fairly heavy damage to the city.
Health Care:
Health care in Montenegro is among the best in Central and Eastern Europe. People living in surrounding countries often come to Montenegro specifically for their medical facilities. Health care is free to Montenegro residents, but most expats prefer to go private. The private health care offers shorter waiting times and the quality is slightly better.
Entertainment:
As one of the best-preserved medieval towns in the Mediterranean, there's a lot of history and culture to explore. The town itself is a maze of old streets, hidden cafés and bars, and curiously named roads and buildings.
The Dukley Art Center has regular art exhibitions, along with some other interesting museums to visit. The Cats of Kotor Museum also hosts collections by modern artists along with its own collection of quirky goods. You can catch the opera or symphony orchestra when they are in town, and there is a thriving theater scene.
George Town, Malaysia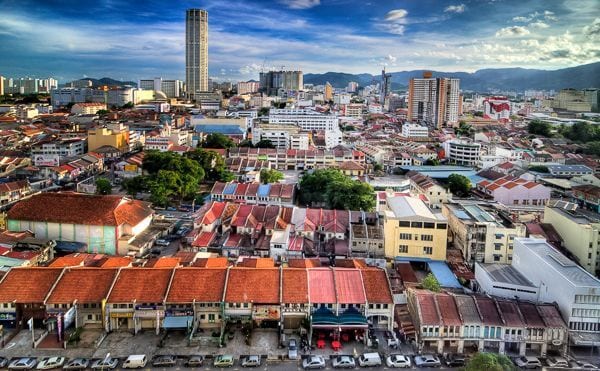 George Town, the "Pearl of the Orient", combines the best of city and island living. A former outpost for the British Empire, George Town once played an important part in the spice trade. During the 1500s and 1600s, Europeans were developing a taste for hot and spicy meat, along with tea and other goods. This demand fueled a massive and lucrative industry, and George Town became a major port exporting goods to Europe.
Cost Of Living:
George Town provides a high standard of living at a low cost. The basic monthly budget for a couple is about US$1,100 per month. Rent in George Town is expensive and purchasing a property can offer big savings down the line.
Public transport options are cheap, as are taxis and Uber. But, while food is more than affordable, alcohol is exorbitantly expensive.
Climate:
The weather is equatorial, so the temperature remains constant all year. Deep in the tropics, the daytime temperatures are usually around 88°F, dropping 75°F at night. During the middle of the day the heat and humidity can become quite oppressive, but the sea breeze offers some relief. George Town receives an average of 100 inches of rain each year. The monsoon season in September and October account for 30 inches of this rain. The dry season is between December and February when the average rain falls below 4 inches per month.
Health Care:
The health care in Malaysia is one of the country's big pros. Standards are world-class, and any treatment can be had here. Prices are low and medical tourism is booming. Many of the doctors are trained abroad and the majority of the physicians have had at least some education overseas. The chances of your doctor speaking English are high.
Most expats choose to go for private health care. This means paying immediately with cash or a credit card. You can buy most drugs over the counter but beware it is illegal to import any narcotics into Malaysia. This can potentially carry the death penalty.
Entertainment:
George Town has managed to preserve many of the notable buildings from its history. Either as museums, hotels, or restaurants, they are all in use and provide a living link with the city's past. George Town is a foodie favorite, with restaurants for all tastes and budgets. There are cuisines from across the globe, including plenty of options for vegetarians and vegans. There is also a rich variety of nightlife as well as galleries, markets, and museums covering all aspect of the city and country's past.
Oliver Lovett