In January 2019, Pope Francis will be in Panama to mark World Youth Day. As the eyes of the world turn to Panama, the country is keen to make a good impression.
Preparations for the papal visit started in earnest almost as soon as the announcement was made in 2016. As the deadline for completion looms, efforts have redoubled and many teams are working around the clock to finish on time.
The last pope to visit Panama was John Paul II in March 1983. An estimated 1 million people came out to see him—about half Panama's population at the time. It's likely even more will attend this year, with pilgrims traveling from across the Americas to catch a glimpse of Pope Francis.
During his Christmas message this year, Pope Francis once again appealed for world peace, especially in warzones like Syria. The theme of peace and forgiveness is at the core of his papal philosophy. It's likely he'll continue to promote this message during his stay in Panama.
Pope Francis been active, touring many countries to promote his ideals and share his concerns. From his strong opinions on how the world's wealth should be divided up to his involvement in climate issues, Pope Francis has proved to be a captivating speaker. In every country he's visited, huge audiences have met him, eager to hear him speak.
Brazil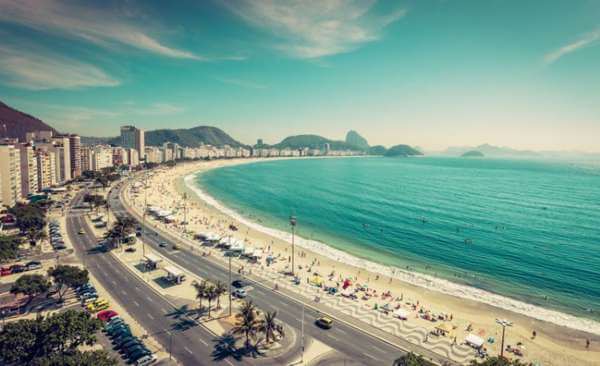 Pope Francis first overseas trip was to Brazil for World Youth Day 2013. He was enthusiastically welcomed, and an estimated 3.5 million pilgrims gathered for his final mass at Copacabana beach.
Pope Francis urged the people gathered there to lead purposeful lives in accordance with Christian teachings, reiterating this message throughout his stay and reminding followers that being Christian is a full-time occupation.
During his visit, Pope Francis spoke warmly of the Brazilian people and the beauty of the country. Most people go to Brazil come to the same conclusion… Except when behind the wheel of a car, Brazilians are laidback people who make time for the important things in life. Having a beer with friends at the end of the day is tradition.
Despite its difficulties, Brazil is a country with massive potential. There are over 4,500 miles of coastline, not including numerous offshore islands. Apart from the palm-fringed, white-sand beaches and deep-blue waters, the best thing about Brazil is the attractively priced real estate. Beachside properties in Brazil are a bargain and the current strength of the U.S. dollar has increased the number of Americans starting new lives in Brazil.
Just off the mainland, there are tropical islands such as Itamaracá where you can find modern, beachfront apartments from US$54,000. With warm weather all year and calm turquoise waters, Itamaracá is a popular tourist destination, especially with Brazilians. Snowbirds can live here for the winter and make some money renting their property during the summer.
The Santos area is also popular among expats and Brazilian vacationers. Around one hour southeast of São Paulo, there are dozens of large seaside towns, drawing those in search of a weekend getaway. Towns like Santos and Guarujá boast modern infrastructure to go along with the miles of white-sand beaches and are worth exploring.
France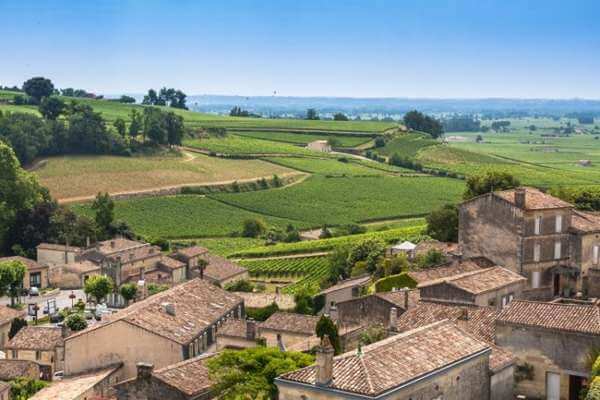 Pope Francis' visit to France broke records for being the shortest visit a pope has ever made to a country. He spent just four hours there, visiting Strasbourg in 2014 to address the European Parliament.
The pope reminded the parliament of their responsibility towards illegal immigrants and pressured for better working conditions in Europe. He spoke of his desire for Europe to become "a beacon of civilization."
An interesting aspect of Pope Francis' stay in Strasbourg was his choice of automobile. Breaking with custom and leaving behind the popemobile, he was instead chauffeured in a Peugeot 407—French-made of course. While he didn't stick around for long, many Americans are looking to France as a place time long-term… and it's easy to see why.
France's lifestyle is amongst the best in Europe. Paris is one of the world's greatest cities, offering everything you could want from an urban lifestyle. Outside of Paris, there are coastal cities, small towns, and medieval villages… In short, there is something to suit all tastes.
Life in France means access to world-class public health care and infrastructure as well as a surprisingly low cost of living. France is famous for its food and drink, and this too is affordable.
Traditional French cuisine is based on fresh produce and meat, either home-grown or produced locally. Farmers' markets remain a popular way to do your weekly shop. This love of fresh produce helps balance the vast quantities of butter that goes into the cooking.
Ecuador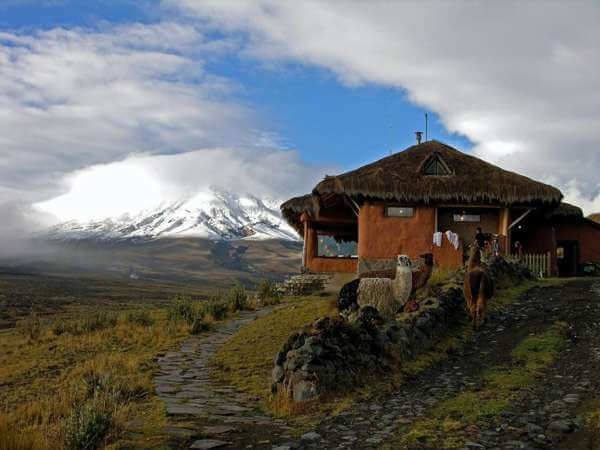 Pope Francis visited Ecuador in July 2015. A crowd of some 500,000 was there to meet him and lined the streets on his arrival. The pope used his time in Ecuador to preach the importance of family and met up with an old friend, Father Paquito, who he's known for over 30 years.
Just as the pope enjoyed Ecuador, so too does a growing number of expats. Ecuador offers a straightforward residency process. The qualifying thresholds are low: A pensioner can qualify on a monthly income of just US$800 (US$900 for a couple).
After holding residency for three years you can apply for naturalization, which is an easy process. It's not uncommon for expats to complete the paperwork and administrative side of things on their own.
Much of Ecuador is mountainous, and the weather in the popular expat towns like Cuenca stays spring-like all year. There's no need for air conditioning in the summer and no need for heating in the winter. Living here, you'd never need to shovel snow again.
Many Ecuadorian towns are awash with colonial buildings. These beautiful buildings are cheap to rent and buy, with necessities such as broadband, cable, and utilities also affordable. The important aspects of modern life are here, and the best of the past has been preserved.
Regardless of what happens in the wider world, life in Ecuador goes on as normal. Spending time with family and loved ones is an important part of the culture, while outsiders are welcomed into the community and made to feel at home.
Mexico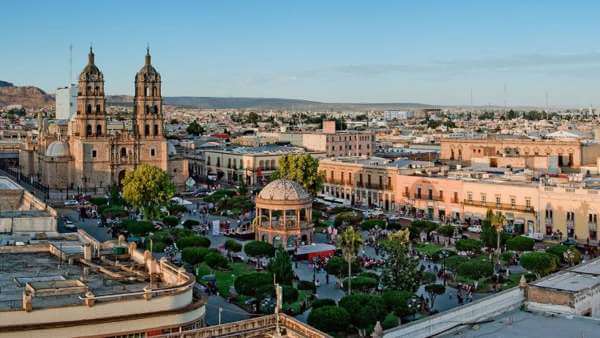 The pope arrived in Mexico City on Feb. 12 and spent six days in the country, visiting the National Palace, the Cathedral of San Cristóbal de las Casas, and the Basilica of Our Lady of Guadalupe.
One of the highlights was a mass given on the border between Mexico and the United States. Pope Francis used the occasion to once again voice his desire that all immigrants are treated with dignity and reminded lawmakers in the States and Europe of their duty towards their fellow man.
Mexico and the States have a long history of swapping citizens, which continues to this day. Expats from the States continue to flock to Mexico, especially for retirement. Being able to simply drive to your new life overseas is a big part of the appeal, but Mexico offers more than just this.
It's famous for its beaches and seaside towns but increasingly people are moving to more remote areas in search of a more authentic Mexico. One location just starting to appear on the radar is Durango.
Set high in the Sierra Madre mountain range, Durango is a modern city with a vibrant population made up of locals and university students. The colonial architecture and lack of expats provide the genuine Mexican experience. It also has plenty of cafés, restaurants, and bars—necessities in any university town.
Portugal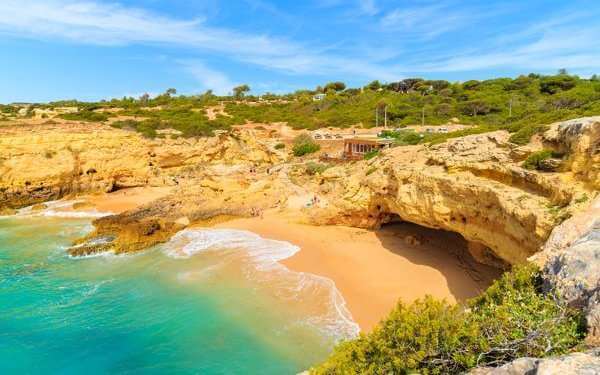 In May 2017, Pope Francis visited Fátima, Portugal, to commemorate the centennial of Our Lady of Fátima's apparition. Two shepherd boys were tending sheep when they saw the Virgin Mary. The pope came to Fátima to make the two shepherd boys (and possibly a third) into saints.
Portugal is our top overseas destination for 2019 and remains our number one pick for living or retiring overseas. No other country offers as many options and benefits for those looking to start a new life overseas.
The Algarve region, in southwest Portugal, has one of the best climates in Europe and receives an average of over 3,300 hours of sunshine each year. The Algarve has some of the best beaches in the world and draws vacationers and expats from across Europe and the world. While some people like countryside living, most come here to live alongside the endless miles of Blue Flag beaches.
Cities like Porto and Lisbon offer the chance to live in big city environments. Lisbon is popular with property investors looking to take advantage of some interesting housing opportunities. Property isn't as cheap as it was 10 years ago, but the rental market is growing and the chance for returns still exists. If you're skilled in restoring old buildings, you can find some good projects in Lisbon.
Profit isn't the only reason people are buying real estate in Portugal. Portugal's Golden Visa program is one of the best residency options in the world. For a modest investment in real estate, you can qualify for residency and a much sought-after European Union passport. The process is quick and straightforward, and the government made a big effort in 2018 to make it even more user-friendly.
Colombia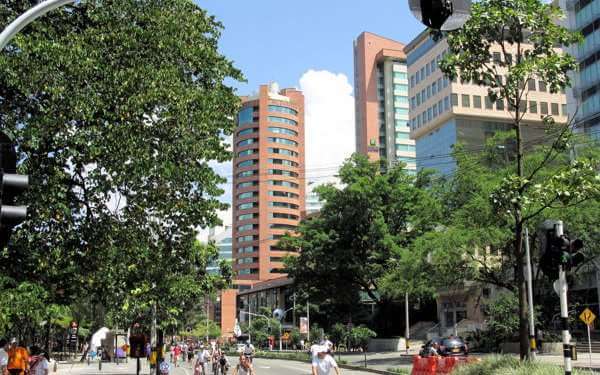 Pope Francis arrived in Colombia on Sept. 6th, 2017. On his five-day visit, he promoted forgiveness and reconciliation. Colombia is still feeling the effects of decades of war.
The Colombia of the 80s and 90s is gone, but the wounds are still fresh in the hearts of people who experienced the dark days. Pope Francis was in Colombia to bring closure and hope for the future. In this light, he chose "Let's take the first step" as the motto for the trip.
Live and Invest Overseas were among the first to recommend Colombia as a valid expat destination. In 2018, the rest of the world finally caught up.
Colombia continues to go from strength to strength in all areas. Despite its rapidly growing economy, the continued strength of the U.S. dollar means that now is a great time to consider Colombia.
Colombia is one of the most diverse (and bio-diverse) countries in the world. From mountains and volcanic peaks to tropical beaches and even grassy plains and deserts, Colombia has it all. Bogotá and Medellín are the two most popular cities with expats. Both offer year-round, spring-like climates… no need to worry about air conditioning.
Both Bogotá and Medellín offer everything you'd want from a modern city. Their public transport systems are cheap and reliable, and both offer plenty of cultural and entertainment options. However, Medellín has a couple of advantages over Bogotá…
One is cheaper real estate. Medellín is still developing as a city, so you get more for your real estate investment than you do in Bogotá. Day-to-day costs are lower, and in Medellin you have access to the same excellent health care.
Colombian health care deserves a special mention because it's one of the world's greatest health care bargains. Medical tourism is thriving in Colombia, and the low prices and high quality make it the best medical destination in the Americas.
Panama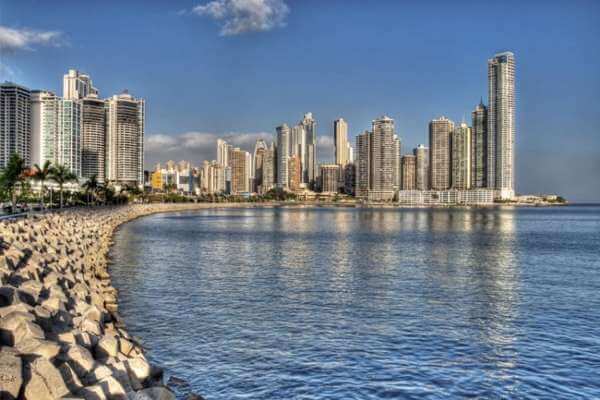 In January 2019, Pope Francis will visit Panama for World Youth Day (WYD). The pope made headlines when he registered for the event through the internet, via a tablet.
As well as meeting with young people at the WYD celebrations, the pope will visit those who can't attend. He'll visit the youth prison and talk with detainees to preach repentance and reconciliation. He'll also visit a Samaritan house and spend time with people suffering from HIV and other illnesses.
During the visit to Panama, he'll have the chance to visit Panama's newly restored Cathedral Basilica of St. Mary. At 400 years old, it's one of Panama's enduring landmarks, and the pope will dedicate the altar during a special ceremony.
Panama is well-established as one of the best expat destinations in the world, and living here comes with a host of great benefits. Close to the equator, the weather is hot all year. For those who prefer cooler climes, you can live on higher ground and experience a more spring-like temperature.
Panama is one of our favorite retirement recommendations and offers options to suit all budgets. Panama City is a modern metropolis developing at a startling rate. It's no longer the bargain it once was but is still underpriced compared with similar cities in the States. The countryside, or el interior as it's known locally, is where you'll find the best real estate bargains.
Panama offers some attractive benefits for retirees. The popular expat locations have excellent health care and the pensionado visa entitles holders to a generous range of discounts. The pensionado retirement visa itself isn't expensive. A Social Security check would enable you to qualify and live a comfortable life in Panama.
Panama has its summer months from December to May, making it a popular choice for snowbirds looking to escape the winter chill.
Oliver Lovett