One of the main objections that people raise when considering a new life overseas is that they're not sure if they can make friends. If you move to a country where English is the official language, it's easy to socialize.
Moving to a country where you don't speak the language, you're likely to be somewhat isolated until you can get up to speed. This is why moving to an area with an existing expat community can be so helpful.
It's not only the social benefits. An expat community can help you with recommendations on everything from repairmen to restaurants. Before you even move, expat communities can help you with information on things like the best schools, public transport options, and health care options.
If you don't speak the language, other expats can help you with tasks such as calling to set up internet or cable.
We take a look at some of the best places to live or retire in Mexico with an expat community. Mexico is one of our top recommendation for North Americans wanting to start a new life overseas. This list will help make your move even easier.
Puerto Vallarta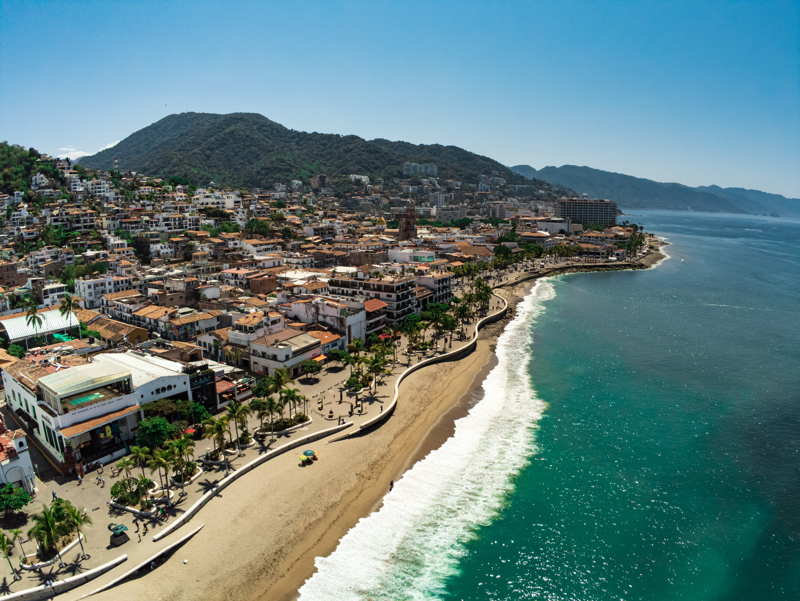 Puerto Vallarta is the number one expat location in Mexico. It's not just in town, where you can find communities. There are tons of expats in the district. Most are full-time expats but there are plenty of snowbirds who come down from the U.S. and Canada to escape the cold winters.
Many expats prefer to live on the outskirts of town, where prices can be lower and there are fewer tourists during the high-season. If you want luxury living outside of town that option is also available. The hills surrounding Puerto Vallarta have some of the most expensive villas in the region.
Puerto Vallarta is a short flight to the United States, and well within driving distance. This makes it easy to get back home to visit loved ones. Another benefit you shouldn't overlook is that it's very easy to ship your goods and belongings.
Tulum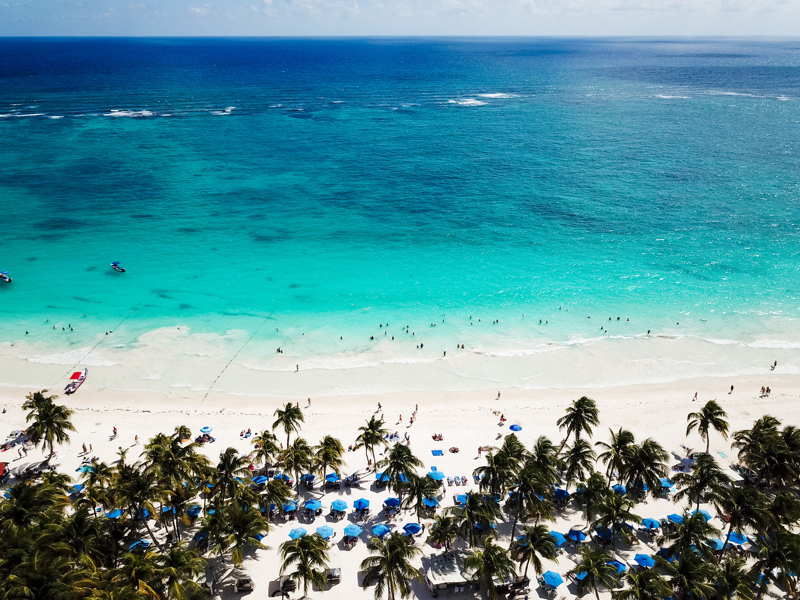 Tulum is another major expat destination in Mexico, but with fewer tourists than Cancun. This is reflected in the town which has a laid-back feel which is a long way from the hustle and activity of Cancun. The area is popular with both ends of the travelling spectrum, with budget and luxury options available.
Beachfront property isn't an option in Tulum as much of the coastal areas is environmentally protected and off-limits for developers. This has allowed Tulum to retain its mangroves and jungle. The jungle and empty beaches have long been a major selling point for the area.
Ensenada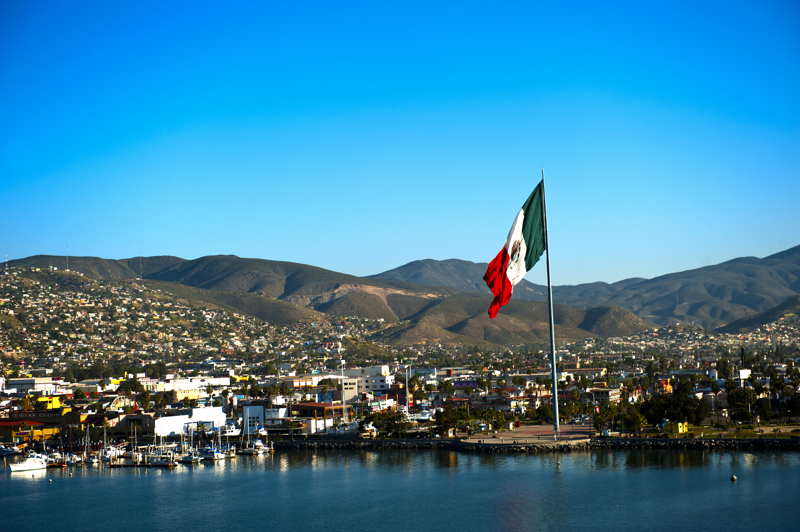 Ensenada is a seaside city of around half a million people in Baja California. You can drive here from San Diego in less than 2 hours making it one of the easiest places of U.S. citizens to retire to. This convenience has led to lots of expats making their home here. The proximity to the United States has another benefit as well. Many of the locals can speak some English and are used to dealing with tourists and expats. Any efforts to learn Spanish are sure to be appreciated.
There are several thousand expats in Ensenada, most of them from California. During the high season, it's popular with tourists. The expat community is active here with lots of opportunities to get out. Fishing, diving, surfing and sailing are all popular and can be enjoyed throughout the year.
The weather is warm throughout the year, and there is very little rain. During the winter months it can get cold during the night. During the day the mercury will usually rise into the 70s though.
Mexico City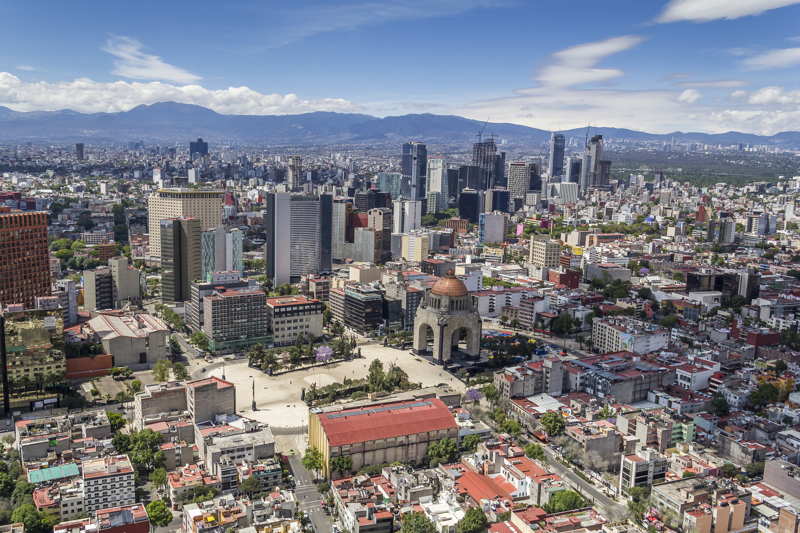 Mexico City has the youngest set of expats. As well as being a popular retirement option, Mexico City is a global employment hub. You can find plenty of expats who have moved to Mexico City for work. The lower cost of living in Mexico City compared with the United States means a spell working in Mexico City can be very profitable. There are lots of expats who make enough money working in Mexico to get ahead on the United States property ladder when they return. That said, Mexico City is still one of the more expensive places to live in Mexico.
Facebook is the best way to meet expats in Mexico City. Both dedicated expat groups and language groups are an easy way to meet with fellow English-speakers. There are expats of all ages in Mexico City, and you will never be short of things to do.
Mexico City is an extremely busy place. It regularly ranks on list of global cities with the worst traffic. However it's a safe and cosmopolitan city and one of the most exciting places you can live in Mexico.
Oliver Lovett