If you've ever dreamed of moving overseas but worried that you wouldn't be able to find work, you are not alone. What you might not have realized is how easy it can be to start earning money overseas. In fact, it's possible you already have everything you need to set up a reliable, well-paid income stream from anywhere in the world. If you're an English speaker with a laptop and internet connection, you have everything you need to set up a business teaching English online.
When I planned my move to Panama, I assessed my options and decided that teaching was the best bet. After searching Google, I found jobs advertised online, as well as message boards with people requesting a native English-speaking tutor. I put a few advertisements out and—in the space of a couple of weeks—found a student. I also landed an opportunity to teach English to employees at a globally-known company.
At that stage, I had no teaching experience, only a Teaching English as a Foreign Language (TEFL) certificate, but the demand for English teachers in Panama City is high enough that, despite my modest teaching credentials, I was easily able to find work.
However, a few days after landing in Panama I found a job at Live and Invest Overseas. Becoming a writer had long been a dream of mine, so I happily started work immediately. This meant turning down the full-time teaching job, but I continue to give English lessons a couple of nights a week via Skype.
In general, teaching overseas pays enough to live comfortably, and there are countries that pay a staggering amount per month. If you get a teaching post in Abu Dhabi, you can expect to earn up to US$4,000 per month. Other benefits include an allowance for health insurance, accommodation, and your flight is paid for. Kuwait and Kazakhstan offer similar deals, meaning you can explore new countries while saving, or, if you prefer, spending a sizeable amount. China and South Korea offer around US$2,000 per month and the chance to experience life in the Far East.
Getting Started
Getting a TEFL certificate is a good place to start. You can find courses across the United States and Europe. Most major cities have courses running every few weeks. The course generally costs a few hundred dollars for either a weekend or four days, depending on the amount of coaching you want.
If you are planning on working for yourself by offering private tutoring, then a TEFL certificate is not obligatory. For many people, speaking with a native English speaker is enough. There are some big benefits of taking the course, however.
The first is that teaching is a skill. Teachers spend years training and refine their methods throughout their career. Attending a TEFL course means gaining valuable information you might not have considered.
For example, do you know how to make a lesson plan? Can you remember grammar rules? As a native English speaker, these are things we take for granted. Your students might ask questions you never considered, but a TEFL course heavily prepares you for most questions that may come your way. Fortunately, grammar is not as difficult as you remember and most students are looking for conversational English.
If you do get stuck, though, you can have the answers right in front of you. You are the teacher after all. If you do want a lesson plan, you can find plenty online. Many private teachers who choose to create their own share their lessons on message boards and forums.
If you choose to work for yourself, the cost of starting up is low. If you are teaching online, all you need is a laptop and reliable internet connection. That said, investing in a quality microphone can pay dividends. Distinct sounds can be hard to make out over the internet, and high-quality audio makes it easier for your students to follow your lesson.
Finding Work
 Native English speakers usually don't realize how lucky they are. English is the international language of business, and there's a huge demand across the world. Students of all ages are keen to learn and give themselves the best possible chance in life. This means lots of opportunity for would-be teachers.
If you're looking for a guaranteed job, Asia is the best place to go. Schools provide you with a visa, lodging, a placement, and some include the flight. Many schools provide a free TEFL course to ensure you get your certificate. Job fairs and internet job sites are full of advertisements from schools in China, Thailand, and Vietnam. Apply for a job there and arrange everything from the comfort of your own home. Or have everything arranged for you.
Wages in Asia are great and the cost of living is low. Teaching is a great way to save money while learning about another culture. Placements usually last six months.
It's possible to do private tutoring work in Asia, but most people associate themselves with a recognized school. If you're looking to freelance, college and university message boards are a good place to advertise your services.
English teachers are also high in demand in Latin America. However, there's not the same sort of established pathway, and you'll likely need to find your own work upon arrival. Online applications sent to schools are often met with, "talk to us when you get here."
Visas and work permits are a gray area in many Latin American countries. While you may find a school willing to take you on without a work permit, others might turn you down. In most countries, accepting a job that can be given to a native citizen is not permitted. Working at a school illegally carries obvious risks, so be sure to consider if this is what you want to do.
Latin America is probably the best place to start your own English language business. The fast-growing economy desperately needs English speakers to help them compete in a globalized economy. Adults of all ages are looking to improve their English language skills, as lots of the best paying jobs require English fluency.
As always, placing ads at colleges and universities is a good way to find pupils. Some big businesses are also involved in programs to help their employees learn English. Offering your services to a multinational business is a good idea.
Working for yourself and offering one-on-one lessons, you can earn a lot more than working in a school. You'll have more flexibility about when and where you work as well. The flip side is less job security, meaning your income is not guaranteed. Speaking of which, if a student is new, insist they pay up-front. In Latin America, pay day is usually every 15 days. Asking them to pay for their classes in advance ensures your hard work doesn't go unrewarded.
An advantage of teaching online is that you can take your client base with you when you move. Assuming your internet connection is strong enough, it doesn't make a difference where you're giving your lesson from. If you create a strong bond with your students, you can continue teaching them from anywhere.
As you might have considered, teaching online enables you to cast your net across the world. Sites such as Reddit, teaching English blogs, and message boards are a good place to advertise your services. Social media is also useful. A WordPress site can be simple to set up and provides you with a reputable online presence. It's another excellent way to get your services out to potential new students.
Is Teaching English The Job For You?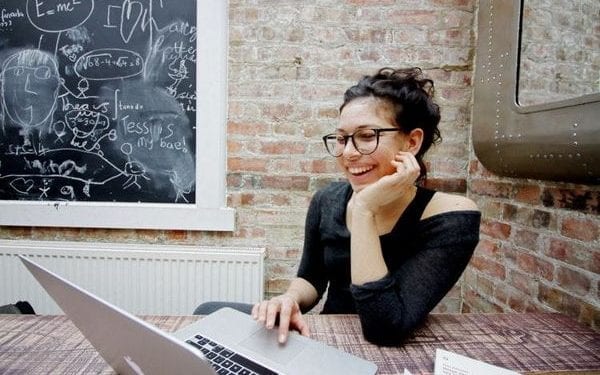 Despite all the perks of teaching English overseas, it's not for everyone. There are skills that are essential to the job. You won't last long without them. The most important attribute you need is patience. Students learn at different paces, and sometimes you'll find yourself going over the same lesson again and again.
An engaging personality and teaching style is also useful. If your lessons aren't mentally stimulating, your students will quickly lose interest or stop asking for lessons. Self-discipline is another main quality you need. While it can be tempting to make up lessons as you go, this approach does not benefit you or your students in the long run.
Why Teach?
Teaching is one of the most rewarding jobs you can do. Watching your students become confident in a new language and reap the rewards of their hard work is incredibly satisfying. Many students learn English to advance in their career, and it feels good to contribute to their progress.
Teaching is also an easy way to meet new people and make new friends overseas, and it puts you in touch with a range of people who can help make your new life a success. Your students know where to go and areas you should avoid. They are a useful source of information on essential tasks, like how to pay bills, using public transport, and where to set up a bank account.
Many young adults take a few years after graduation to travel or work overseas. Those who choose to teach have a big advantage over other potential candidates when they return home to pursue a more traditional career path.
Teaching abroad provides you with a range of soft skills that are highly valued by future employers. Succeeding overseas proves that you're adaptable and a quick learner. It shows courage and determination to succeed, especially in a completely new environment.
It's also easier to learn another language while living overseas, which makes you a valuable asset to your new company. But most of all, it shows that you are respectful and understanding of different cultures.
Plus, employers increasingly notice the lack of social skills in millennials. This places a strain on office harmony, but these types of skills can be refined by living overseas.
Teaching English is a rewarding job and is a great way to make money while overseas. Whether you're looking to increase your retirement income or earn a daily wage, teaching is a great option. It's a business without any overheads, allowing you to be truly mobile.
There's a demand for English teachers in many countries throughout the world at the moment. Use this to your advantage and a new world of opportunity might open up before you.
We recommend spending some time in a new location before committing to a move there. Make use of this time to advertise your teaching business to see what kind of responses you get. Often a week or two is all you need—you might be surprised at the number of responses you get.
Oliver Lovett