If you could live anywhere… where would you choose?
It can be hard to find an answer to a question that broad.
So, instead, try answering this one:

If you could have any view from your bedroom window each morning, what would you most like it to be?
Lief and I have spent the past week at Los Islotes, the beachfront community we're developing on the western coast of Panama's Azuero Peninsula. We're driving back to Panama City today, where we'll spend a couple of days in the office before traveling to Las Vegas for next week's Make Money Overseas Event.
From Vegas we'll fly to Paris. We intend to be on that side of the Pond through the holidays… meaning we won't be returning to Panama's Azuero Sunset Coast for two-and-a-half months.
While we're away, this is the image I'll carry with me… the view from the bedroom window of the house we've built here at Los Islotes…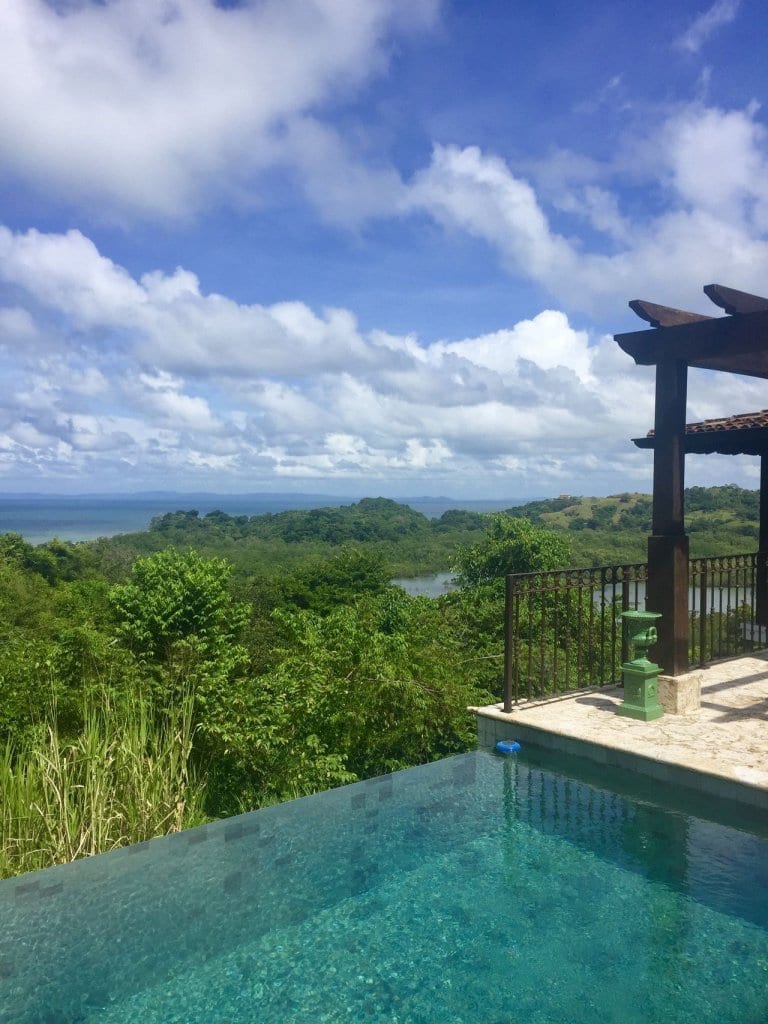 I've got to run. Lief wants to leave in time to beat the Sunday afternoon returning-to-Panama-City-after-a-weekend-at-the-beach traffic on the Pan-American Highway.
So I'll be mercifully brief today and leave you with this:
Each morning when you wake, what would you like to see first?
Focus on pinning that down.
Consider it homework.
Enjoy your Sunday. I'll speak with you again tomorrow.
Kathleen Peddicord