Panama Predictions—2018 In The Hub Of The Americas
As I write, I'm sitting at the dining room table in our apartment in Paris. Our Paris apartment-sized (that is, mini-) Scots pine stands across from me. We'll keep it decorated and lit until Epiphany, Jan. 6…
Lief and I have enjoyed one of the nicest holidays we can remember, divided between the fully dressed-for-the-season City of Light… and Chamonix.
Here in Paris we've dined and wined, shopped and celebrated.
In Chamonix, our kids skied and sledded… while Lief and I took extended walks in the snow, which fell nearly all day every day we were in residence, and then enjoyed evenings ofvin chaudand long talks in front of the fire Lief kept burning to keep away the chill.
Next week, we return to sun-drenched Panama… and
I can't wait
.
Paris… to Panama?
After two decades living and investing overseas, I've learned that the best part of these adventures for me is the opportunity they provide for change and contrast.
I like seeing how people live, learning how things work, and discovering the differences… one place to another. For me, this diversity—of geography, of landscape, of culture, of climate, of market, of architecture, of history, of context—is the best part of living.
Which explains how two of my favorite places in the world are Paris… and Panama… two of the most different places I could name. Moving back and forth between these two points on the globe, as Lief and I now are, is a continual study in contrast that never fails to keep my attention.
What's been going on in Panama while we've been away, we wonder as we prepare to return…
While Paris is Paris… Panama is a continual work in process, a country reinventing itself in real time.
It can be hard to keep up.
That's why, every year at this time, my Panama City-basedPanama Lettereditorial team prepares a special round-up issue to showcase what's new and what's just ahead in the Hub of the Americas.
Here are a few highlights from this year's New Year's edition ofPanama Letter…
Panama's Economy Continues Strong And Growing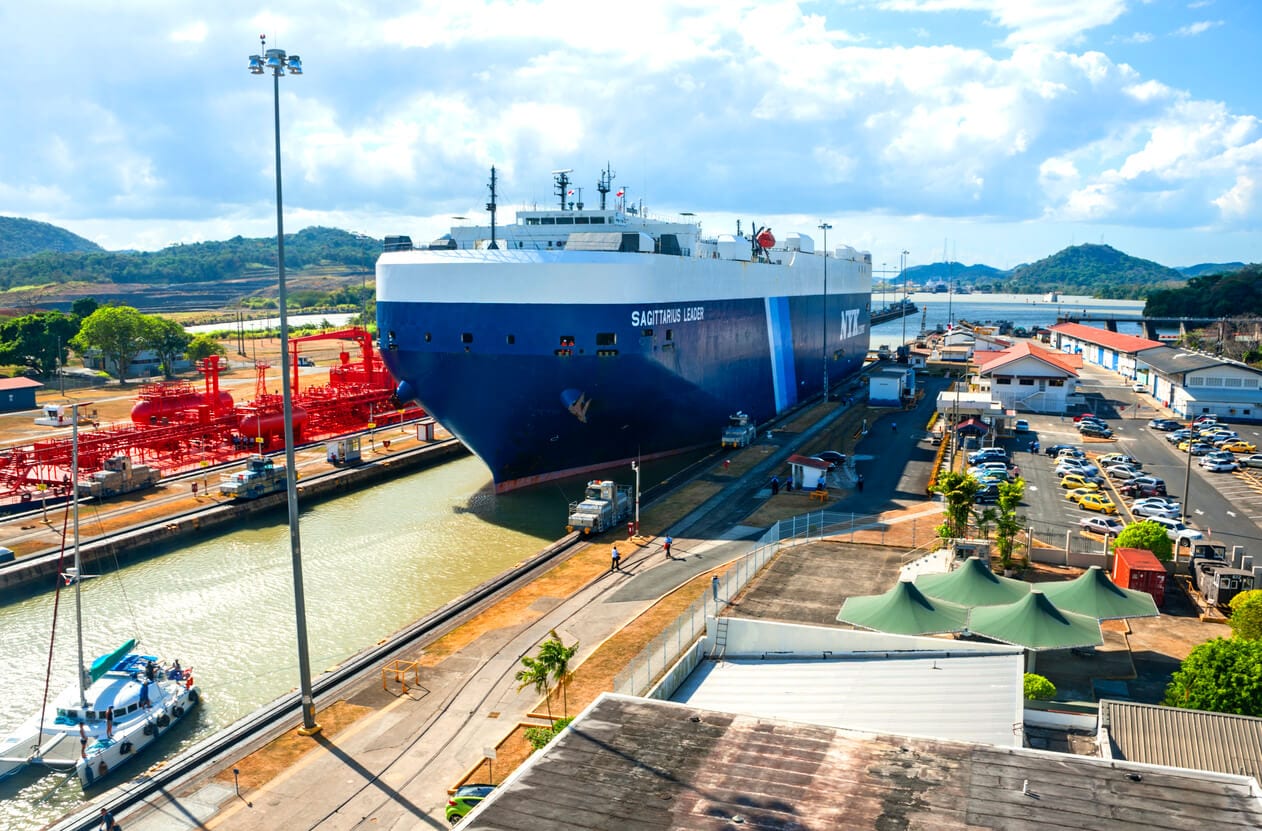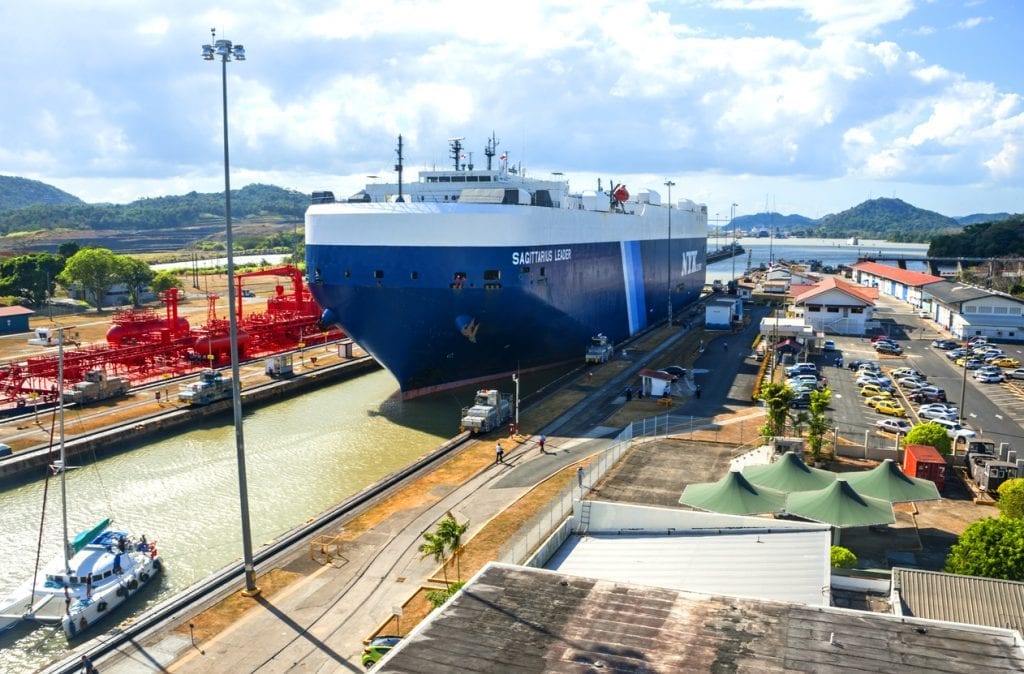 International ratings agency Moody's Investors Service delivered a glowing report on Panama in its most recent analysis of the country's economic and financial standing. The agency upheld Panama's Baa2 bond rating and upgraded the country's outlook from stable to positive.
Key factors behind the upgrade included
Panama's strong GDP growth
—a projected 5.5% for 2017, which leads Latin America—and the expectation that the trend of a declining fiscal deficit will continue.
Over the past decade and some, Panama's per capita income has more than doubled to US$13,670 per person. This growth has been largely thanks to the country's continually developing financial services and tourism industries and ongoing massive infrastructure projects.
In 2017, the first full fiscal year since the opening of the new set of locks for the Panama Canal, 13,548 vessels passed through the Canal, a 3.3% increase over 2016. These vessels carried a record-breaking 403.8 million Panama Canal tons (not to be confused with an ordinary measure of a ton… Panama uses its own), a 22.2% increase.
One of the more revealing aspects of the Canal statistics is who's using it and where they are sending stuff. The main route of goods transiting the Canal last year was between Asia and the U.S. East Coast; this accounted for close to 40% of the cargo.
The United States continued to be the top user of the Canal in 2017, as the origin or destination of 68% of Canal cargo. China was the distant second user at 18%.
The United States continues to dominate when it comes to foreign influence in Panama—after all, Panama's de facto legal tender is the U.S. dollar. But China has been establishing itself as a global economic superpower, embracing international trade at a time the United States appears to be shunning it.
In June, Panama broke off relations with Taiwan and formally recognized the People's Republic of China, signaling a diplomatic victory for Beijing that carries major trade implications. Each country opened an embassy in the other country and initiated negotiations on trade, investment, maritime transportation, aviation, finance, tourism, culture, and justice. In an attempt to promote tourism and investment, Chinese visitors to Panama now only need an electronic visa stamped in a consulate rather than the restricted visa that previously had to be obtained from a lawyer.
China's influence in Latin America has been on the rise, surpassing Europe as the region's second-largest trading partner.
The benefits for Panama in formally recognizing China over Taiwan are many, including access to Chinese markets, increased foreign investment, and inclusion in China's New Silk Road trade project.
The following month after the diplomatic shift, China Engineering Company was awarded a US$166-million contract with a Belgian partner to develop the cruise terminal at Panama City's Amador's Causeway.
Infrastructure Projects Always A Priority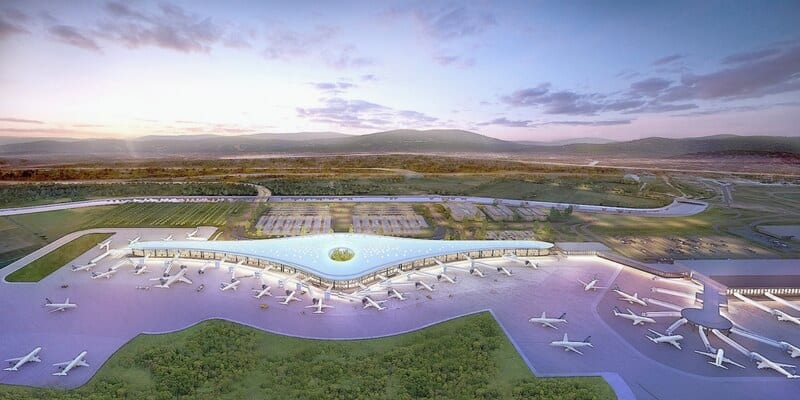 A fourth bridge and third Metro line over the Canal, an expansion of Tocumen Airport, a railway to David, and a port for cruise ships in Panama City are just a few of the major infrastructure updates on Panama's horizon.
Four international bidders are in contention for the right to build the fourth bridge over the Canal. The billion-dollar project will take 3.5 years to complete. The new bridge will be 1 kilometer in length and have eight lanes, including two for the third metro line.
Once completed, these improvements are expected to alleviate congestion currently experienced on the Centenario Bridge and the Bridge of the Americas as thousands commute from Panama Oeste daily. This will have a positive impact on both real estate values and business opportunity, while also improving the standard of living for people from the neighborhoods across the Canal west of the city.
Meantime, Tocumen Airport is being expanded (again) to include two new terminals and a third runway. The hope is to increase capacity from the current 5.8 to 18 million passengers per year by 2022.
Panama's Foreign Minister has announced plans for a railway from Panama City to David to boost tourism to that area and to reduce traffic on the Pan-American Highway (currently the only terrestrial access to David).
Following the example of China, which recently inaugurated the largest floating solar park in the world with 166,000 panels, Panama has developed a small solar project on the Canal. This solar farm currently consists of 96 panels floating on Gatun Lake that generate 22 kilowatts of energy and supply a workshop along the Canal. However, a more large-scale project is in the works that would connect to the energy grid of the Canal itself. The goal is to supply 50% of the energy needed to operate the Canal during peak sun hours.
Panama's Pearl Islands Are Puttin' On The Ritz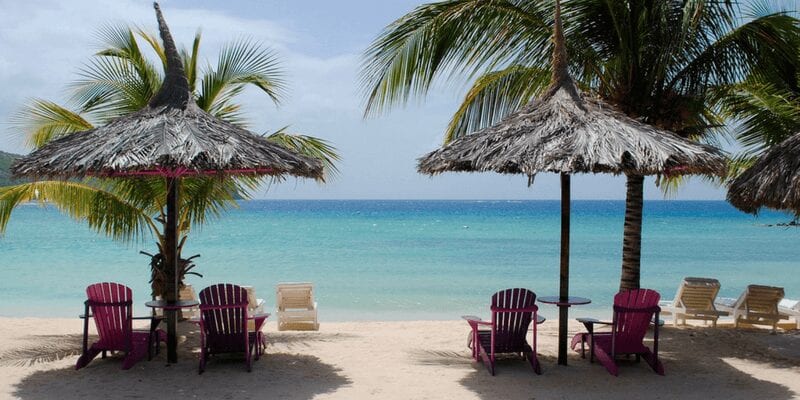 In the Las Perlas Archipelago, construction is underway for the newest luxury hotel in Panama. The Ritz-Carlton is being developed with a planned investment of over US$80 million.
The Ritz-Carlton Reserve resort on Playa Don Bernardo and Playa Mague will feature 80 hotel keys and 120 branded residences covering 50 hectares. The resort will include a main lodge, beach club, spa, kid's club, dive and fishing center, tennis, retail, and leisure facilities.
Working toward completion in 2019, the president of the Ritz-Carlton, Herve Humler, says "With an abundant forest environment and beautiful private beaches, this Pearl Island is a perfect place for a Ritz-level reserve experience."
Kat Kalashian, Charles Conn, Samantha Russell, and Sophia Titley