This Country Is Making Old New And Sexy
Portugal is at the edge of Europe… but it's at the center of the global map thanks to its water trade routes.
It is also one of the oldest countries in Europe with the same defined borders since 1249. The name "Portugal" first appears in 868, during the Reconquista.
Indeed, Lisbon is four centuries older than Rome and the second-oldest European capital, after Athens. The city was settled by the Phoenicians around 1200 B.C. They recognized the excellent transport possibilities offered by the River Tagus.
Portugal's is one of the oldest continuously serving Navies in history. Its origins trace to the 12th century. The alliance between England and Portugal, originally signed in 1373, is the oldest in the world still in force. Both countries have entered wars to defend the other.
Portugal did something else for England—it introduced the habit of drinking tea. The world owes its love of tea not to Britain but to the Portuguese Catherine of Braganza, who married King Charles II of England and brought her tea customs with her to the British court.
Half of the New World once belonged to Portugal. In 1494, the Treaty of Tordesillas gave Portugal Brazil, Africa, and Asia. The Portuguese Empire was the first global empire in history, and its colonial period was one of the longest lived, lasting for almost six centuries from the taking of Ceuta in 1415 until Macau was handed over to the Chinese in 1999.
Somehow this great and grand country with such a long and illustrious history fell from off the world stage. These days who thinks of Portugal?
We're happy to say that, finally, we're not the only ones shining a light on this captivating little nation.
At this week's sold-out Live and Invest in Portugal Conference, speaker after speaker has made the point in different ways. Over the past few years, Portugal has become increasingly recognized…
It has been identified as having Europe's best beach (at Carvoeiro, where we based our event this week)…
It has been singled out for offering some of the world's best golf… hiking trails… surfing… universities… wines…
And, most recently, for its world's-best residency and citizenship programs.
We like to point out that we were the first to name Portugal as the world's best place to live or retire overseas. This country has taken first place in our annual Retire Overseas Index for the past four years running.
Why?
The weather is the best in Europe, with 220 sunny days per year in Lisbon… and 300 sunny days per year along the Algarve coast.
This is also the safest country in Europe and the third safest in the world (after Iceland and New Zealand), according to the Global Peace Index and the Institute for Economics and Peace. Being off the world's radar for decades has its advantages.
The country is an ideal base for exploring all Europe. Its health care system is world-class… as is its education system.
Unless you're considering making a move with school-aged children, that last point may not seem important. However, a well-educated population means that the people you encounter in your everyday life are capable, competent, efficient, productive, respectful, and polite. Those things are all very true of the Portuguese people as a whole.
Plus, many of the Portuguese you encounter in your everyday life also speak English… thanks to that long alliance with Britain.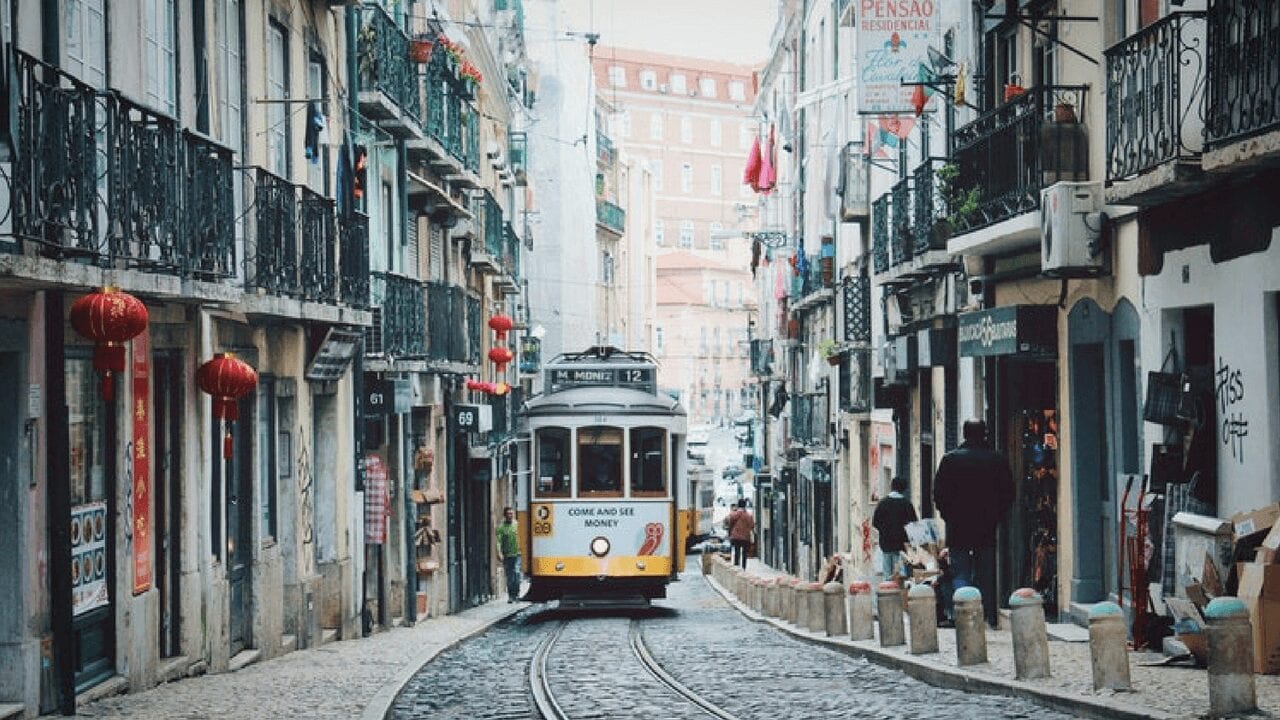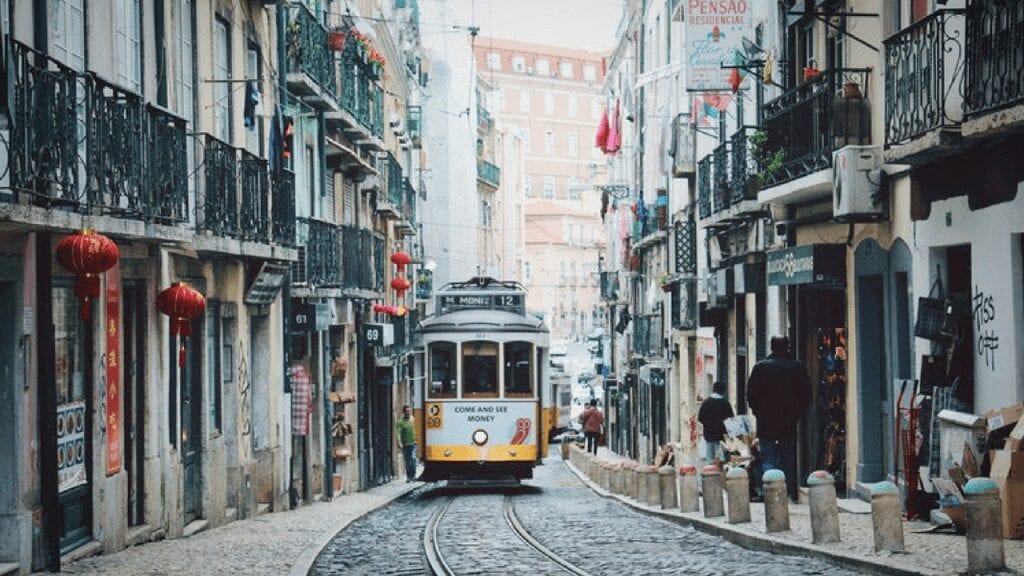 In Portugal, the food is local, the diet healthy. Portuguese wine is enjoying growing notoriety… and I can attest personally to the quality of the local espumante. I've enjoyed excellent and crazy affordable varieties this week.
Indeed, most things here are crazy affordable. You can live in many parts of this country on a budget of 1,000 to 1,500 euros per month.
Usually, you expect a budget range like that one to apply to a country in Latin America or the Caribbean. In Portugal, that budget is not only realistic… but it's providing you not a New World but a classically Old World quality of life.
It's great to spend time in a place where anything you want to buy—from a bottle of espumante to a day of golf—is so affordable that you don't have to think twice about indulging… but my favorite thing about Portugal isn't its cost of living but its people.
Attendees at this week's conference have remarked on it again and again.
"Everyone we've met is so warm and welcoming… so sincerely interested in making us feel comfortable and at home…" your fellow readers here in the Algarve have told me over and over.
What about the investment climate?
No question, Portugal is a top lifestyle and retirement option… but is it a place to be thinking about placing capital right now?
Ah… that's been a much discussed and debated topic these past several days.
Some localized markets in Lisbon, for example, have seen rates of appreciation of 20% and more per year for the past two years and longer.
Is it a bubble? Should you be watching from the sidelines… waiting for the pop… so you can buy after current values have retreated?
I've put that question to everyone I've spoken with here on the ground this week… and the answer may surprise you.
More on current investment opportunities next week.
Meantime, as our conference concludes today, attendees are making to explore this country beyond its Algarve coast.
Lief and I will spend the weekend in Lagos, checking in on our rental apartment in that seaside city… followed by a few days in Lisbon.
Portugal's capital city is reinventing itself in real time. One speaker at the conference this week made the point that 1 million historic Lisbon properties are in need of renovation.
I'm wondering if maybe one of them has our name on it…
Kathleen Peddicord