My New Life In Panama—A Work In Progress
So… how did a nice Irish-Catholic boy from Washington, D.C., end up in Panama City, Panama?
Just lucky, I guess.
Why do I describe my new life in Panama as "a work in progress"?
Soon after moving here, I developed a theory that, when you pack up and move someplace new, the farther you go, in terms of distance, familiarity, comfort, and culture, the greater the opportunity you create to reinvent yourself.
How far you take the reinvention is up to you.
Some of my expat friends here in Panama cling stubbornly to all their old baggage, while others have performed complete makeovers.
I began trying to reinvent myself years before my wife and I moved here, but it was a lot more difficult when I was back in the comfort zone of my previous life.
Before moving to Panama, I spent 35 years in the restaurant industry. I started as a busboy, I waited table, I tended bar… I even spent some time in kitchens, before moving on to management. Along the way I met and married a lovely lady named Amy. We've been together for more than 30 years.
Amy is an interior designer and has always kept typical business hours. I, on the other hand, usually pulled the dinner shift, meaning we often didn't see each other for days at a time. Something had to change.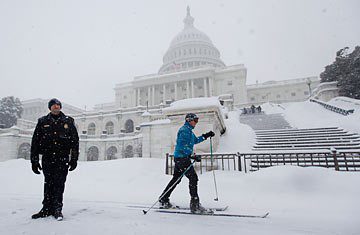 Amy's family is from Panama, and, 10 years after we got married, her grandparents retired and moved back to the family home in Sona, a small cattle town in the interior of this country. That Christmas, we took our vacation in Panama with Amy's mom. I fell in love with Panama immediately.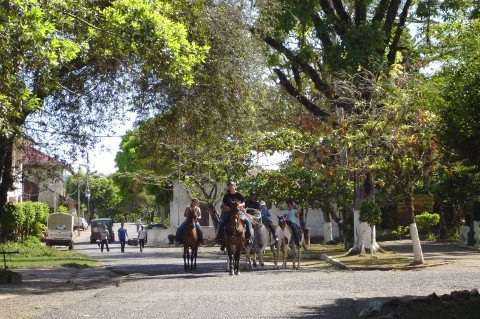 After two days in Panama City, we traveled out to Sona. It was Christmas Eve. The next day, while the older generation prepared our holiday dinner, a group of Amy's cousins kidnapped us for a day at the beach.
Sona is just over an hour from Santa Catalina, a stunning stretch of Pacific beach that also offers world-class surfing. We all piled into the back of a pick-up truck, and off we went.
Somewhere on that drive I began to realize that there is something very different about Panama. I had a sense of an energy here, fresh and vital, that I had never felt before. The green, rolling countryside… the bold blue sky… it was all so real and present. I don't remember ever feeling so in tune with my surroundings.
I told Amy on the drive back that this is where we would retire.
Really, I was just finally agreeing with her. She was way ahead of me in appreciating what Panama has to offer and had suggested that Panama should be our retirement goal years earlier.
Vacations in Panama became a yearly tradition, and it wasn't long before we started considering ways to establish ourselves here sooner… before retirement. We batted around various schemes and plots, between the two of us and with a group of like-minded friends over cocktails on the weekends, but it's not easy to break out of your life to build a new one. We never stopped dreaming, though.
I continued looking for ways to escape from the nightly restaurant rat race, eventually selling fine wines for a local distributor. It was a commission-only position, and I had to take a part-time job (at night, waiting table) just to stay ahead of the mortgage.
By this time, Amy had landed a position with a major hotel-ownership group overseeing as many as 50 projects a year. The work was challenging, and the salary was generous, but she was married to the job, expected to answer emails at 10 p.m. or later.
We were burned out. Sound familiar?
Between the physical drain and a deteriorating work environment, Amy finally called it quits. She left her job and started looking for new opportunities.
She had offers from firms in Arizona, California, and Las Vegas, Nevada. She even had interest from an organization that would have had us moving to China for a year. But there was nothing suitable in the D.C. area.
One evening as we were weighing the pros and cons of different options, it occurred to me that this was our shot. I suggested to Amy that she ask around with her extended family about opportunities in Panama. Her eyes lit up.
Decision made.
We got all the usual reactions from our family and friends… have you lost your mind… why so far… etc. What I didn't expect was the number of people who called it a "sudden decision," as if we hadn't been talking about Panama for 20 years.
Coincidentally (or not), Amy had suggested a new career path for me a while before our decision to make a pre-retirement move to Panama, and, as a result, I was two months in to a six-month training course in therapeutic massage. A portable career.
This was August 2012. Amy made a couple of trips to Panama organizing things for us, and, by October, she was settled in permanently, leaving me in D.C. to deal with the domestic side of the move… packing, shipping, and the rest. I also had to rent out our condo and sell our car, while finishing my massage therapy program.
We managed to muddle through, but I wish I had known back then about Live and Invest Overseas. We definitely could have used the help.
Just before Christmas 2012, Amy flew back to join me for a wedding, and, on Dec. 23, we boarded a plane together bound for our new home in Panama.
We spent the first two months relaxing, letting the stress of our former lives just drift out with the tide. We spent a lot of time exploring beaches we'd missed on previous trips, including Bocas del Toro in the Caribbean.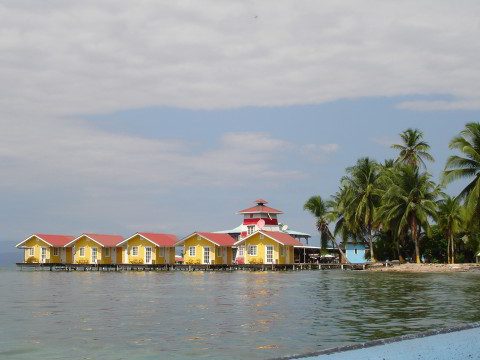 Tanned, rested, and ready, we began the work of reinventing our lives.
Amy took a position with Proctor & Gamble overseeing product design. After a month it was clear to both of us that she no longer belonged in the corporate world. She switched gears and started her own business as an independent representative for interiors manufacturers (furniture, lighting, rugs) targeting the upscale hotel market. I worked with her while also building a small massage practice, teaching English part time, and pursuing my dream of writing.
We joined InterNations, a global expat networking organization, and started making friends at an "alarming rate," according to one member of our new social circle. We knew almost no one in the city prior to the move, and we saw making connections as crucial to making Panama our new home. Amy and I are very social people.
We bought a car and dedicated ourselves to spending every spare minute either basking on the beach or exploring new corners of this magical country.
After many bumps along the way, we have settled into a rhythm, and life is even better than we hoped it would be. Amy's business is getting real traction now, and last year I joined the editorial staff at Live and Invest Overseas. Like my father and grandfather, I'm now a professional writer.
It's been a great adventure so far with no end in sight. I can't wait to see what's next.
Matt Doherty