Today, you can find great tasting wine on all the inhabited continents. But Europe remains the spiritual home of wine. The best wine regions in Europe are always amongst the best in the world when critics compile their annual rankings.
But Europe isn't just about quality. Europe leads the world in terms of volume as well. Each year, around two thirds of world's wine is made in Europe. Huge swathes of the countryside is made up of vineyards.
Combining a tour the vineyards with a cycle tour is a great way to experience the outdoors and keep fit. Cyclists are a common feature on the roads of Europe and cycling here is very safe. Just not after a wine tasting.
France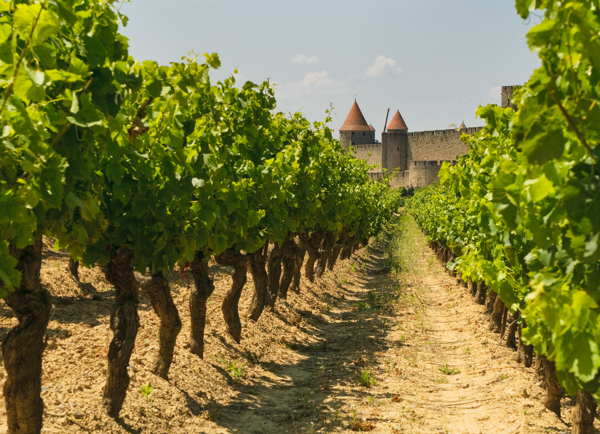 Many people, and all the French, will tell you that France makes the best wine in the world. France is where you can find many of the world's most legendary regions. Many of the vineyards here date back to Roman times.
France remains a great place to live and invest. The country has an excellent health care system and infrastructure. Paris is one of the world's great cities and a real estate investment here is about as safe as it comes. The south of France has great weather and some very affordable places to live, especially in the countryside.
Bordeaux
Each year the Bordeaux region produces close to 75 million cases of wine. It's the number one producer of wine in the world. Wines here come with a guarantee of quality and a price tag to match. Some of the bottles sell in excess of US$1,000. However, there are also reasonably priced wines to be had.
Bordeaux red wines are split into two districts by the Gironde River. The right side of the river is mostly Merlot and the left side Cabernet Sauvignon.
Languedoc-Roussillon
This is an up and coming wine region on France's Mediterranean coast. You can find some excellent red wines here. Because the region does not have the brand-name like other parts of France, wines here are exceptional value for money. Book a wine tour at a grower like Domaine Cailhol Gautran for a chance to taste the wines in scenic surroundings. An English-speaking tour is also available.
Champagne
Sales of the region's most famous export continue grow. Champagne is the ultimate drink for celebrations and only sparkling wines from Champagne can use the name.
The Champagne region is found in the North East of France which means cooler weather and chance of rain. It also means tours are usually spent indoors, rather than touring the vineyards and soaking up the sun.
Italy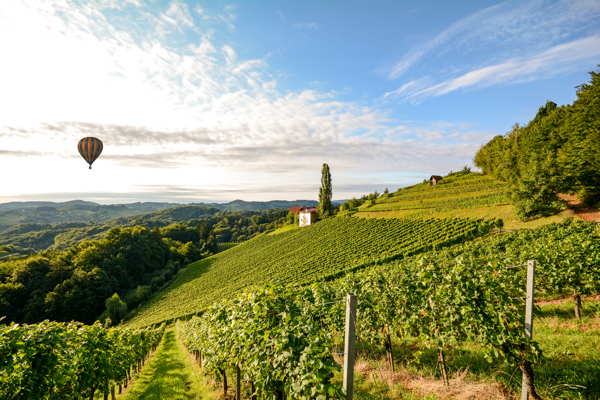 Italy is famous for food and drink and wine has been ingrained in the culture here for millennia. Wine was originally introduced into Italy by the Greeks. It has played an important part in Italian culture since Roman times. Every class of society enjoyed wine and for a long time it was served with every meal.
Italy can be one of the cheapest places to buy real estate in Europe. Abruzzo in the south of Italy has long been a favorite of Live and Invest Overseas. Famous cities like Milan, Florence, and Rome come with a hefty price tag but Turin offers an affordable alternative.
Barolo
Barolo region in Piedmont, Northern Italy is where you will find the best red wine in Italy. Barolo is a very versatile wine. It's classy, but not too expensive. You can drink it as an everyday type wine, or use it for special occasions.
The Piedmont region is full of rolling hills and ancient cities. There are lots of places to eat. An interesting option for visitors to this region is to find accommodation at a farmhouse or vineyard. This allows you to take in the authentic experience of life in the countryside here.
Portugal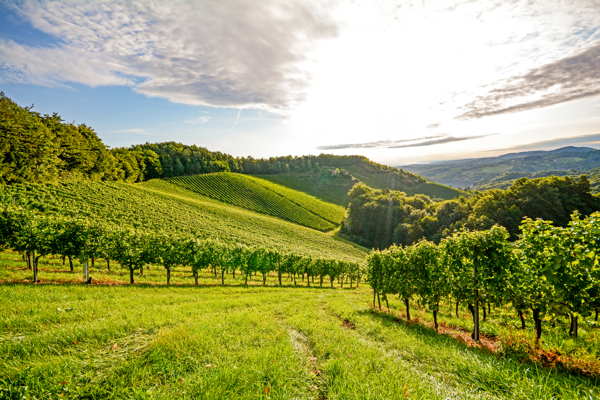 Portugal is the easiest country for obtaining European residency. It's also a wonderful place to live and spend time. The Algarve region is home to great beaches, restaurants, golf courses, and a thriving expat community. Some towns along this coast can get crowded, but there are still plenty of quieter places where you can live away from the crowds.
Douro Valley
The Douro valley in Portugal is undoubtedly the best place to take a wine tour in Portugal. As well as wine, this region is famous for Port, the drink that Portugal is best known for. Combine a vineyard tour and tasting with a river cruise for a memorable day out.
By the way, Port should be served slightly chilled and not at room temperature. Chilling the wine improves the flavor and prevents the wine from oxidizing.
Spain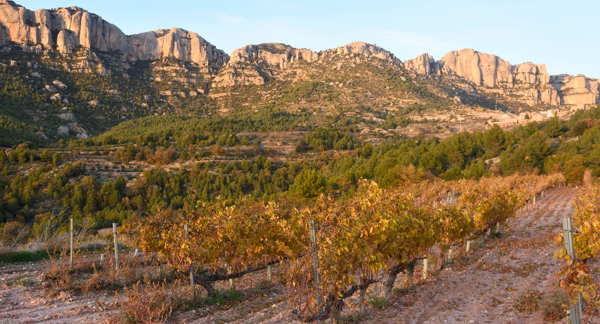 Expats from across Europe move to Spain for retirement or to start a new life under the sun. It's still something of an under-the-radar option for U.S. citizens though. Spain has excellent healthcare, as good as the States.
Cities like Madrid and Barcelona get all the plaudits but a better option could be Valencia. Spain's third-largest city combines culture with competitively priced real estate. There are also fewer tourists here so the city feels more authentic. Wine lovers will be pleased to know there are plenty of vineyards in the surrounding countryside.
Catalonia
Like many of Europe's best wine regions, the Romans introduced wine-growing to Catalonia. Close to the French border, it's easy to combine visiting Catalonia with the South of France. Barcelona and the old Roman town of Tarragona have plenty of accommodation and things to do.
Catalonia is where you can find Spain's sparkling wine, Cava. It is also home to Tampranillo, the dominant grape in the famous Rioja. Close to the Mediterranean and with beautiful weather throughout the year the vineyards in Catalonia are always a great place to spend some time.
Greece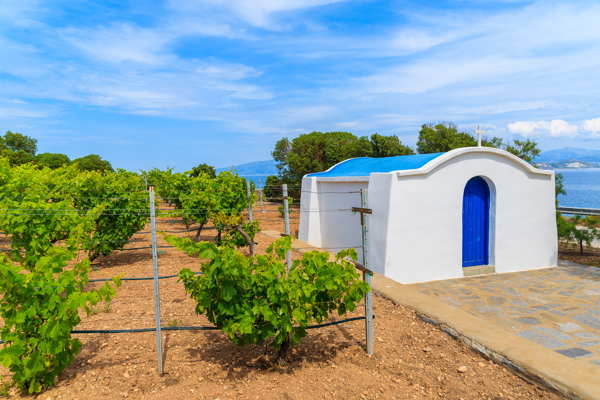 As well as being one of the most beautiful parts of Europe, Greece has an easy residency scheme that makes living here easy. Being able to prove an income of over 2,000 Euros per month entitles you to residency in Greece.
While English isn't the official language, there are plenty of parts of Greece, such as Crete, where English speakers can thrive. Greece is considered the cradle of Western civilization and is full of history and culture. The climate is another big draw with a very long summer season.
Santorini
Santorini has some of the oldest recorded vineyards. The region specializes in white wines. Thanks to a grant from the European Union, Santorini was able to plant new vineyards. The wine was promoted abroad and gained a big following.
Oliver Lovett