Foreign financial institutions still scrambling to get their books in order can take a temporary breather as the IRS extends the FATCA deadline—due to kick in on Sept. 30, 2015—by a further 12 months.
FATCA, if you're just starting to catch on to this little-known tax-collecting phenomenon introduced under amendments to the HIRE Act in 2010, requires foreign financial institutions to provide the IRS with information about accounts and holdings of U.S. citizens. Banks who refuse to comply with FACTA face withholding taxes of 30% on foreign transactions.
Of course, the whole point of this exercise is to catch tax evaders. But the flipside is the invasion of privacy of every law-abiding, tax-paying U.S. citizen overseas. Not to mention the additional work created for foreign banks. In some cases, banks have taken the drastic move to shut out U.S. account holders altogether. Others are already passing the cost onto their U.S. customers in increased transaction fees.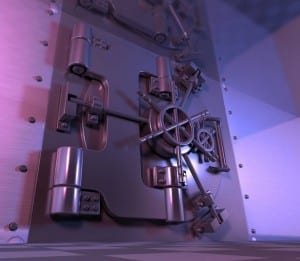 Meantime, this week, two Canadians (United States citizens by birth who have lived in Canada almost all their lives) challenged FATCA in Federal court. The weak glimmer of hope they gave to Canadian-based U.S. citizens was short-lived when the case was thrown out of court.
Over the coming year, we can expect to see more challenges to FACTA. And not only from the expat corner. In July, presidential contender Senator Rand Paul (R-KY), along with six other plaintiffs, filed a federal lawsuit against the Treasury Department, IRS, and the United States on terms of FACTA they found to be unconstitutional. If a Republican President were to be elected into the White House next year, FATCA may see a different fate.
If you have foreign bank accounts—or are planning to open accounts over the coming year—what should you do?
Better to assume the worst and accept FATCA as a given. In any case, the point of going overseas is never to hide from the IRS.
While a record number of expats renounced their U.S. citizenship in the first quarter of 2015, this doesn't mean it's the wisest move for you.
For now, the best course of action is to open your foreign bank account with a FATCA-compliant bank. The good news is you have many choices. To date, the United States has signed agreements with over 100 jurisdictions around the world.