As of 2016, The Nielsen Company estimates household ownership of television sets in the United States is around 95%, and Cable television services are used by more than half of the country's total population, at around 54%. Basically, Americans love cable TV.
But people already have started to take notice of alternatives to cable TV and products that can easily rival something as Status Quo as cable was back in the 90's and early 2000's. And even a established giant like Blockbuster met its fate against the internet.
Even more so, when living abroad, foreign  cable TV services might not hold a candle against what the average american expects from a regular cable TV service, depending on where you are located. Will it be a jumpy reception, narrow selections in services, or sub-par comfort and convenience, using a TV Cable service abroad sometimes just doesn't cut it.
Or maybe you don't like the idea of paying that costly cable bill to deal with endless commercials, losing your life surfing channels, and withstanding horrible customer service. Or maybe cable is not a top list matter for you, and you prefer saving your bucks for more important stuff.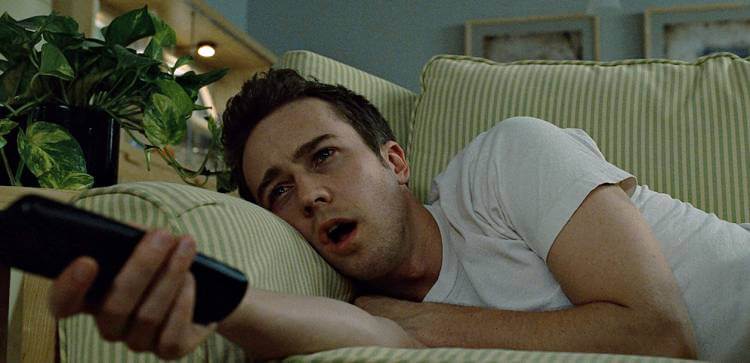 The reasons to look for alternatives to cable are long and well-documented.
And right now, no matter where you are, there are specific, and cost-effective services and devices that let you enjoy the content that you like, at the moment you like, and even on the run. That is, streaming content directly from the internet.
In this day and time, the days of buying space consuming DVD discs, channel surfing, or setting up alarms to catch your favorite live shows are done for. You may already be accustomed to streaming content, may it be through your cellphone, or a streaming service integrated to your SmartTV (if you have one.) The great appeal of these services is how portable they are, so no matter where you are, you can enjoy the best content every time (depending on your connection, of course.). There are mainly two types of streaming services: free and paid.
Free Streaming Services And Platforms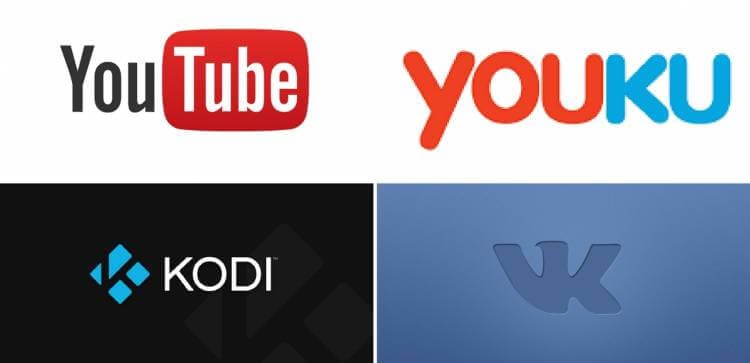 As you may have already figured out, this is the most cost-effective alternative to cable but the least user-friendly. But if you are the patient type, and if your google kung-fu is strong, you won't even have to worry about paying anymore.
If you want to cut the cord without spending a dime, these are the free alternatives to cable to go:
YouTube: The king of video content. YouTube has almost everything you need. You can find tons of how-to videos, documentaries, and almost every music video in history—you can even make your own playlists (lots of people like to use YouTube to stream music.) Even full LPs from all kinds of artists can be found, and yes—even with YouTube's brutal copyright infringement policies—you can find full-length movies and TV series. (If you look very hard.)
Vimeo: It primarily hosts documentaries and indie films. You can still find great quality content here.
VK: It is the largest European online social networking service, especially popular among Russian-speaking users. It has a video hosting service that is more lax with copyright than its American partners.
Youku: Sounds like the Chinese version of Youtube. Youku is one of China's biggest video sites. As you can imagine, navigating through this platform can be daunting because of the language, but here you will find content that you won't find in American counterpart services.
XBMC / Kodi: This is the tool that can make you forget about ever paying for media content, period. XBMC offers a full-fledged, free, and open-source media player software application that can be downloaded to your PC, tablet, or various other devices. It features apps that syndicate hundreds of free media sources around the web, all in a comfortable and endlessly customizable presentation, in one place. It is the Holy Grail of free entertainment.
One word of advice though: Setting up the app can be very hard if you don't know much about computers. But once you get the hang of it you'll never look back. In any case, you can always look for tutorials around the web to figure out how to set these kinds of apps up.
Paid Streaming Services And Platforms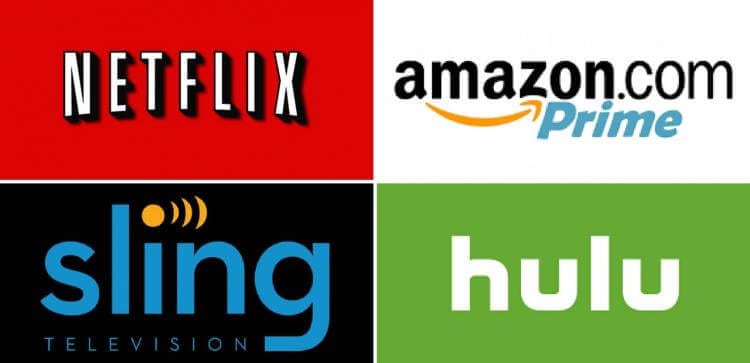 If you still want to cut the cord, and you're comfortable with spending some dough to save you a headache or two (or even three) from the free content perils, you'll find these platforms to offer a great and, maybe, better experience than  you've ever had with cable TV services.
Netflix: The most popular paid media streaming service in the world. Netflix has unlimited streaming of TV shows, movies, and original productions like "House of Cards", "Orange Is the New Black", and "Stranger Things" (Total musts!) for one monthly subscription fee. We have yet to see a real competition for this behemoth in terms of quality, performance consistence, and selection. Netflix has the biggest TV show and movie selection, the prettiest interface and the widest availability, period.
The downside to Netflix relies on how much time it sometimes takes for the service to keep up with the newest releases for TV and movies. For example, a series can go as far as being 2 seasons away from its selection in Netflix.
Hulu: This is the best solution for the user that is looking to keep himself up to date with the latest TV shows. Hulu grants access to most major network shows, and a wide selection of cable shows the day after they air. It is the only service that hosts TV content that fast and with a selection that big. If you don't like to wait for the latest episodes, Hulu is the way to go.
Amazon Prime Instant Video: This one is aimed specifically at Amazon customers. For 99$ a year (roughly 8.25$ a month,) you get a bunch of perks like free Kindle books each month, free two-day shipping on purchases, and of course, unlimited streaming of their music and video content.
It doesn't have the selection that Netflix has, but you can pay either way for season passes or pay per episodes.
Sling TV: It's the closest to a cable service. You pay a monthly fee for around twelve live streaming channels. It is reported that Sling TV is the delight of sports fans, as it's one of the only services that offers both ESPN and ESPN2 in streaming. Throw in some top networks on cable like AMC, TBS, History, and you are set.
Streaming Devices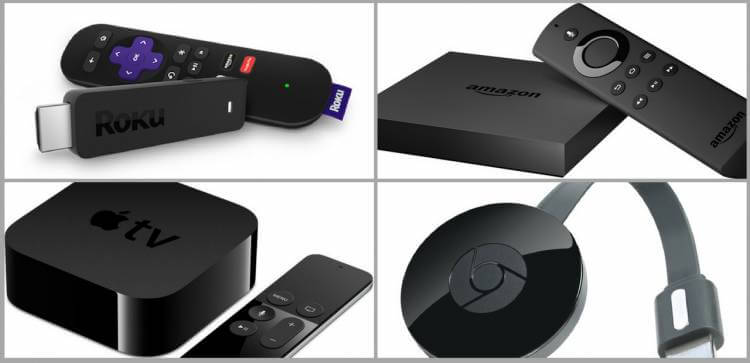 They are not as convenient as direct streaming services can be, since you can stream those from practically anywhere by now (Your laptop, phone, tablet, or PC) but for some, nothing can beat the comfort of dropping down on the sofa, kicking off your shoes and watching the ultimate movies and shows in glorious 4K HD, or firing up your music library with the touch of a button. These products are the best alternatives to cable TV you will probably find.
They are basically boxes where a device is already setup with streaming services and other types of apps ready to launch and output to your TV at the touch of a remote button (or even voice recognition), thus saving you the hassle of setting up or starting anything.
These are the best we've picked based on our user experience and online reviews:
Roku 4 and Roku Premiere: If you are looking for streaming devices on the web, this is probably going to be your top result. The Roku has made a name for itself for its hundreds of preloaded apps ready to stream free and paid media services. You can even do light gaming with the latest device. If you want the complete experience, the Roku Ultra is the device you need. It also comes in a lighter, more portable presentation, but nearly just as good as the standard model: The Roku Express and the Roku Stick.
Amazon Fire TV: A super slim box with tons of free programming, along with an impressive voice assistant, Alexa. This thing has been a hit between amazon users since it came out. Amazon also recently updated the device with 4K Ultra HD streaming support, and it's also designed to manage a wide array of mobile games using a dedicated controller. The Fire TV is one of the most cost-effective devices around.
This one also comes with a stick version, called the Fire Stick.
Google Chromecast: Digital Trends named it "The Best Product of 2013", and we see why. It is the tiniest device of all, and also one of the most affordable. The new generation has a new, brilliant redesign that is made for compact travel and to fit those narrow spaces just right. The device excels in simplicity and affordability, which explains why it has been such a hit.
As you might expect, this is the least feature-loaded product of the bunch. It doesn't come with a remote or have a built-in user interface, it allows you to initiate streams using your smart phone, tablet, or PC. So the idea goes like this: You start Netflix from your phone, and then you mirror the content to the Chromecast. Then it starts pulling the content down from the cloud, leaving your device's resources free.
It doesn't support Amazon Prime, but this has a Chrome browser workaround available.
Apple TV: It has been in the market for quite some time, but it's still one of the best offers. This device is recommended if you are the Apple head. Integration is great and a cool plus in an Apple product environment. Its best features include Apple Airplay, and iOS remote, which let you project content previously purchased from iTunes to your TV. Sharing of photos and videos between iOS devices is almost magical, and as always the OS is as elegant, speedy, and brightly colored as you would expect from any Apple device.
Not everything about Apple means greatness though. To date, the Apple TV can't handle 4K video, which is a great let down, and Amazon Prime—as a primary competitor—is not featured. There are workarounds to this, but it breaks the seamless experience you might be looking for.
Latest-generation gaming consoles: The best video-games available on the market, plus the ability to incorporate Netflix, Hulu, and other plethora of services to their arsenal. Latest-generation gaming consoles now boast tremendous home entertainment power for everyone in the house, not just for the kids or the gamers. Right now, the Xbox 360, Xbox One, and the PlayStation 3 and 4 make the most compelling cases for considering this option. In fact, the PlayStation already comes with its own native streaming service, PlayStation Vue.
Consoles are a great entertainment plus…if you can handle the price tag.
With all these options in hand while you are overseas, your worries about staying up to date with your favorite shows, or watching the classics will be part of the past. All of this while saving time and money from your average (and normally, while being overseas) less than average cable TV service.
If you have a personal favorite not included here, feel free to drop us a line.