Ever Wondered Where's The Safest Place To Be In The World?
According to the Institute for Economics and Peace, 2016 was in overall less peaceful than 2015. Average GPI (Global Peace Index) country scores deteriorating by 0.53 per cent.
While some countries have fared better than others, average deterioration was larger than average improvement. As the study states, "The largest improvement was recorded in the UN peacekeeping funding and security officers and police indicators, while the largest deterioration occurred in terrorism impact and political instability."
So it's no wonder people considering touring or calling themselves expats, seem more and more worried about finding destinations that will offer the peace of mind they could look for. May it be for vacations, or for a "staycation". And for some people, being safe no matter what is certainly worth more than what any kind of money can pay.
What comes next is a list, stacking the most peaceful countries in each region (The Americas, Asia, Europe, and Africa). This list was put together having in mind the final results for GPI in each country. this determined which would be the safest countries for expats and tourists by region.
Americas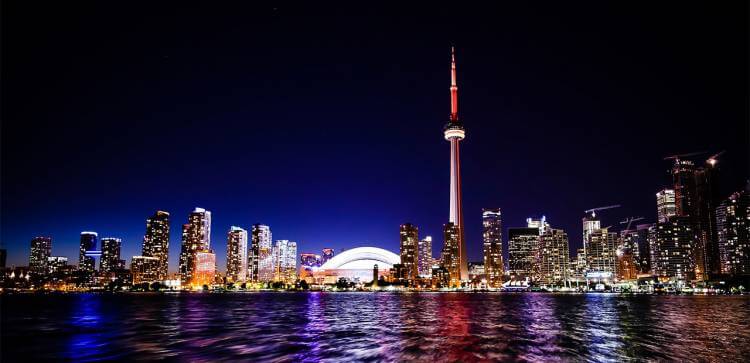 Canada (Global Position: 8, Score: 1.388)
As no surprise, Canada comes in a dilated first place for the Americas region. Canada it's always recognized for its low violence rates, stable government, and great human development indexes. Sometimes Canada feels too good to be true. Then there's the weather.
Although deteriorating this year for "ongoing conflict and militarization" in scores, the election of a Liberal Party resulted in the acceptance of refugees, spending on humanitarian aid, and the withdrawal of troops in Syria and Irak.
Sum up the fact that Canada is so safe, lots of people leave their doors open, and you got a safety haven just north of your home.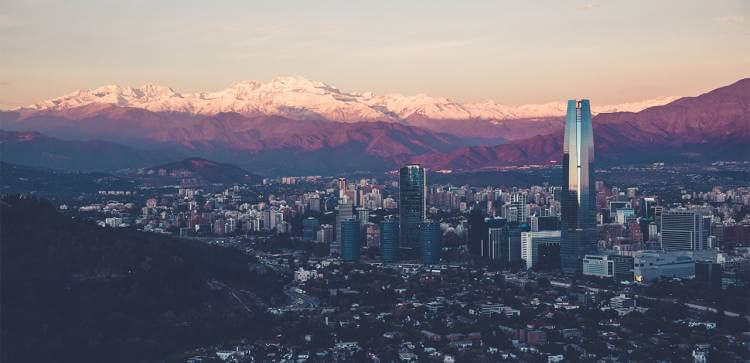 Chile (Global Position: 27, Score: 1.635)
Known as the only proper "First World" country of Latin America. Chile is revered as one of the most peaceful and prosperous countries, even improving its ranking from the GPI's 31st position to the 27th for 2016. Chile is so recognized as a self-capable, developed country, their citizens don't even need a visa for visiting the USA. In fact, they are the only South American country since 2003 to maintain this status.
Chile is a country ridden with natural disasters, as they are prone to suffer from earthquakes and Tsunamis, (11 since 2014 to this date). But their natural resilience and their First-World infrastructure have made possible for them to still be the leading country in Latin America in human development by a landslide.
The Chileans have been pioneers in the three main development drivers, as stated by Vision of Humanity. This means: "more proactive states in development policies, greater integration with global markets, and exemplary innovation in social policy, according to the UN Development Programme (UNDP)'s 2013 Human Development Report". Chile has also joined other developed countries in the Organization for Economic Cooperation and Development. This has cemented its status as a First World Country, and as one of the safest countries to live in Latin America.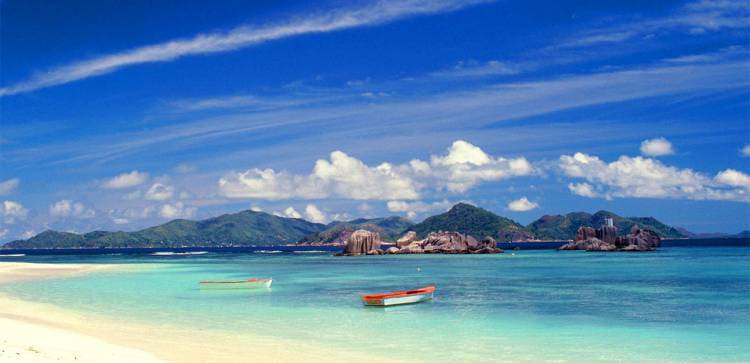 Costa Rica (Global Position: 33, Score: 1.699)
Costa Rica hasn't had a single war since 1948's civil war (which prompted the dissolution of the country's military forces short after). Except for occasional border disputes, Costa Rica has no standing armed forces, which adds to the country's overall happiness, and preserved ecology. They only maintain a reported special task force of around 70 special agents. They attend mostly to internal affairs, not military, according to official sources.
Peace activists hold in high regard these measures, especially for a country in a region characterized by high gang-related crime and prevalent poverty. Costa Rica has increased internal security spending by more than 331 million dollars, more than any other country in the region.
Also, it's a country filled with natural marvels and ecotourism options to enjoy. Costa Rica makes a compelling case for tourists and expats to visit and stay. It is generally regarded as the safest country in its region, Central America.

Uruguay (Global Position: 35, Score: 1.726)
It is known for some as the "Switzerland of South America". Maybe because of its stable government, European-standard social benefits, and superb safety in comparison to other Latin American partners. Uruguay has been escalating places since it came out of its 2002 economic crisis.
Uruguay is a country with strong Old World accents, mixed with great Latino flavor. This makes it a succulent middle point between the old world and the new world.
Uruguay is the home of several high-end touristic and retiring hotspots, like Punta Del Este, Montevideo, Piriápolis, and Costa de Oro.
Panama (Global Position: 49, Score: 1.837)
An old-time favorite of tourists and expats alike. Panama had the honor of being the country that led the table of largest score improvement for 2016. A 24 position rise from its previous 73rd place to the 49th gave them the lead.
Most of the improvements for its GPI came from improvements in its domestic situation. Thanks to a reduction of "likelihood of violent demonstrations", political instability, and improved performance on the "political terror scale". Still, we'll have to see how it fares this year after the appearance of the dreadful "Panama Papers". Other complications involve imported crime from Colombia and Venezuela, and a steady raise of cost of living. Especially in Panama City.
Nevertheless, spots like El Cangrejo, Boquete, Pedasí, Las Tablas, the City beaches area and Bocas Del Toro, all offer more than interesting options to the tourist and expat to experience enjoying the Pacific and the Caribbean seas at the same time.
Europe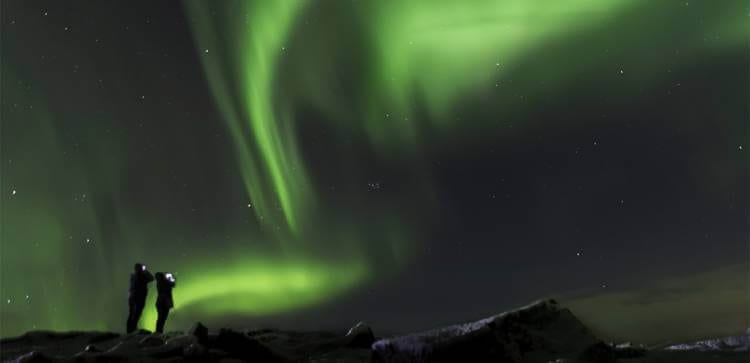 Iceland (Global Position: 1, Score: 1.192)
Remarkably, Iceland has maintained the first position for the GPI list since the Institute created it. This talks lots about the overall quality of life a country can boast. And really, it would seem Iceland is taken out of some writer's fairy tale.
Crime is so low, police have only gunned down one person in its whole existence, in 2013. There were only 25 murder cases between the 2000-12 periods, the highest figure being 5 murders in 2000. There were absolutely no murders in 2003, 2006 and 2008.
According to the Iceland Monitor, Just one violent death was recorded in 2012, giving Iceland an overall intentional homicide rate of 0.3/100,000 inhabitants. Iceland's score is only bested by Liechtenstein (0.0) and Singapore (0.2). Iceland is the safest country for a human to be in the world, period.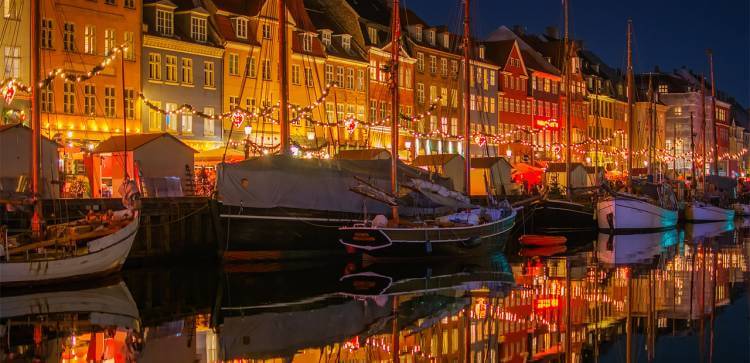 Denmark (Global Position: 2, Score: 1.246)
Holding a slot in the top three since 2012, Denmark is also one of the safest places to go in the world if you are considering a trip. Denmark is becoming a popular tourist destination, especially for Copenhagen. This charming city attracts all kinds of tourists from the world over. It is also a perfect destination for women traveling alone. As always, you should keep a normal sense of awareness wherever you go, also known as common sense. No place is crime free.
Reportedly, there have been recently some clashes between biker gangs in the country. But these are isolated cases that are highly unlikely to affect tourists or expats. Overall crime rates have further decreased since 2014, and since 2012, Denmark has had a murder rate as low as 0.8 per 100,000 population. There was a total of 47 murders in Denmark in 2012.
Copenhagen, a cultural hub, with a stockpile of high-end museums, music festivals… and Aarhus; with its Old World charm and Viking historical sites, might steal your heart.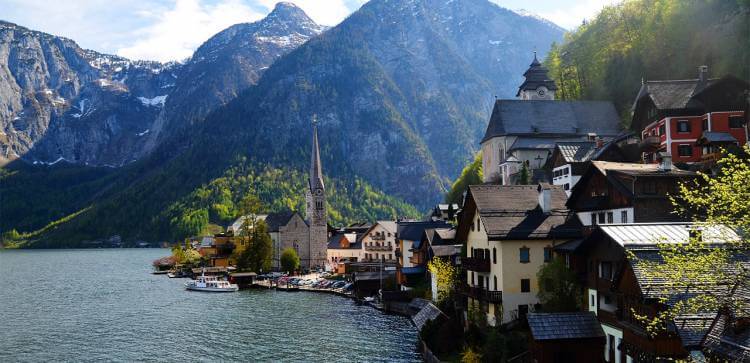 Austria (Global Position: 3, Score: 1.278)
At a close third this year comes Austria, which has held on to the third place for the safest country in the world since 2014.
Austria has a superbly low homicide rate as well. With an intentional homicide rate of 0.5 per 100,000 population in 2014. This comes from the last official report from the UN. There was a total of only 40 homicides in a total population of about 8.5 million.
It has been the country of residence of people like Mozart, Strauss, and Freud, so you might turn up your expectations for this country. Vienna, Austria's capital, is full of baroque architecture, mountain villages, and imperial history. A culture-rich place that is excitingly welcoming to discover for anyone interested.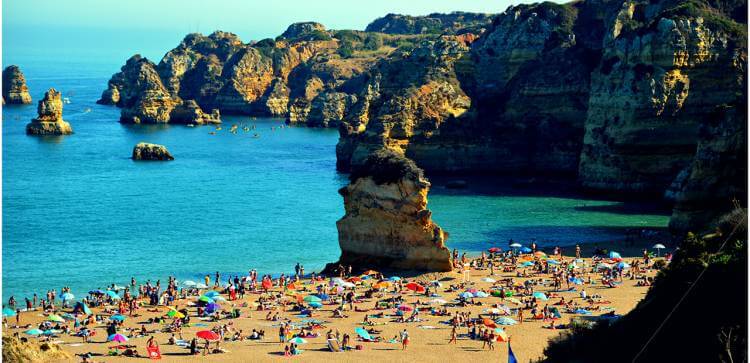 Portugal (Global Position: 5, Score: 1.356)
Making great strides on this list, comes Portugal, rising 9 places since last year. They are reflecting continuous improvements to return to political normality, after its EU/IMF economic and financial adjustment process, as stated by their Ministry.
Life in Portugal, like in most parts of Europe, is pretty much safe for any activity. A beautiful coastline destination which is also one of the safest in the world. You can't go wrong with Portugal.
Right now, Portugal offers much of the Old World at lower prices. You can stroll the streets of Lisbon, with its absolutely exquisite cafes. Or head out of town and submerge in jaw-dropping beach spots like the ones that can be found in the movie-worthy area of The Algarve. Even with a minor gang and drug related activity in some areas of the city, as long as you stay away, you should only worry about having a good time.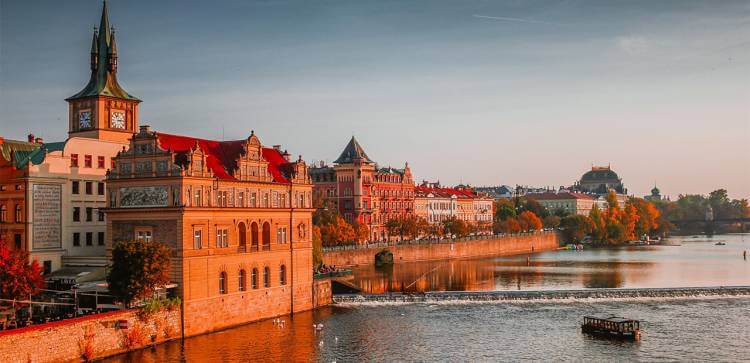 Czech Republic (Global Position: 6, Score: 1.360)
Almost snatching the fifth place from Portugal. The Czech Republic might be a colder destination than its European neighbor. Either way, its low crime rates, medieval castles and international grade beers might lure you in.
The capital city of Prague, "the City of a Hundred Spires," is full of Old world history. It's a cultural melting pot: A city of baroque buildings, Gothic churches, and the famous medieval astronomical clock, with its hourly show. Prague is a feast for the senses.
Just be aware of the normal European pickpocketing efforts, and a special warning regarding beer. Prague's international reputation for great, cheap national brewed beer and bars full of girl attendees have earned it a popular destination for bachelor parties, or "stag parties". But this can, of course, be seen as a negative or positive trait depending on your tastes.
Asia – Pacific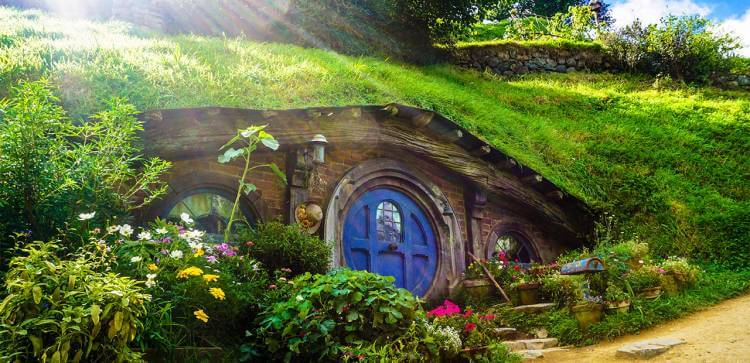 New Zealand (Global Position: 4, Score: 1.287)
If you can't measure how epic New Zealand is, know that it was the main set for Peter Jackson's "The Lord of The Rings". Even the hobbit houses are real, and they are right here on this island.
New Zealand is often rated as one of the best countries in the world for tourism. With its natural sceneries and Eco-adventure, New Zealand has covered what every expat and tourist could look for. Being a popular destination for movie producers, they capitalize on something they call "movie tourism".
This country enjoys great health care, employment, and low crime rates. For 2014, the number of murders was of 66 of an almost 5 million people population. New Zealand's murder rate has dropped by half in the past 20 years.
Interestingly enough, a study on safety perceptions on crime led by Dr. Michael Rowe, showed that only 57% of New Zealanders reported feeling safe in their country. Views that differ greatly from what the official crime numbers suggest, and to general international perception.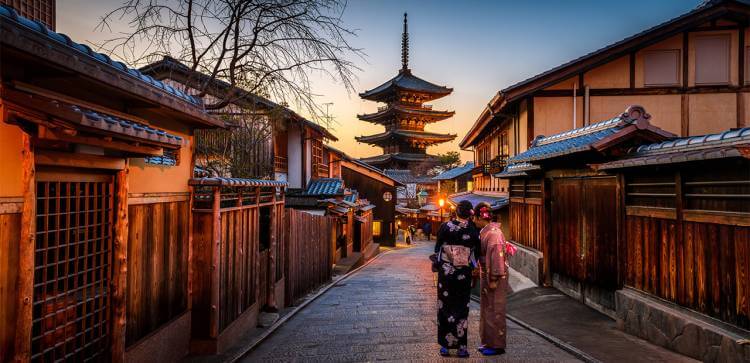 Japan (Global Position: 9, Score: 1.395)
A study from the Organization of Economic Cooperation and Development from 2014 ranked Japan as the "the safest country in the world." The country touts "the second-lowest homicide rate after Iceland and the second-lowest assault rate after Canada."
Still, it is probably known that people that are not of Asian descent that visit the country usually gather more attention in a country as homogeneous as Japan. And this can gather wanted attention, as well as unwanted attention. There are special cases regarding foreign women in this country.
So when visiting, or considering to stay, always remember to exercise the normal amount of caution. Still, Japan is a great nation to experience, with tons of culture, great food, and mostly good and educated people.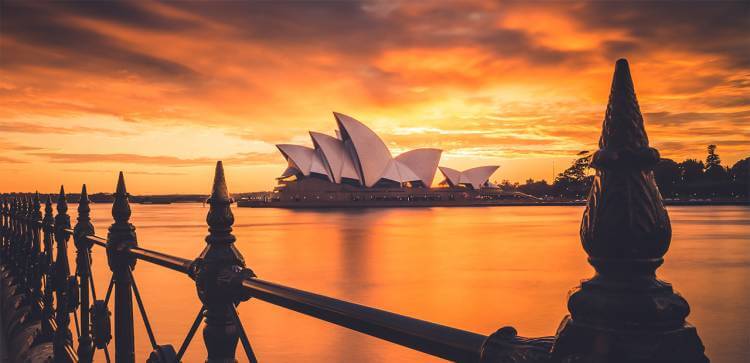 Australia (Global Position: 15, Score: 1.465)
Australia can be one of the largest countries in the world but only hosts 21 million people. Imagine all the natural beauty that surely overpowers the city landscapes. The country boasts a wildlife so diverse, you could spend your entire life looking for new species in every safari. That's a very popular career over those plains, as a matter of fact.
Australia is a country made by immigrants, so you can feel welcome in this country. Australia strides to suit most of the necessities a tourist or expat could have. It is greatly multi-cultural. It is also a great place to live because of its low population density, high standards of life, and unpolluted atmosphere.
Australia is one of the safest places to be (if you don't count living in the most rural areas, as wildlife can suppose a threat there) with ever lower scores for violent and petty crime. It is an extraordinary place to visit and to stay!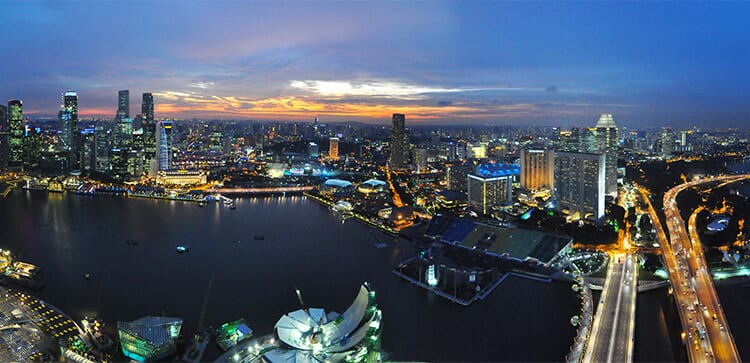 Singapore (Global Position: 20, Score: 1.535)
Singapore is often lauded as one of the safest countries in the world. Several expats and tourists concur that there may be some areas that are advisable to give a pass at night. The Geylang and Joo Chiat districts being main players. But they can be great to experience if you have company. Just take the normal precautions as this is a big city…and like any other, it is not 100% free of crime.
Also, Singapore ranks 11th in the UN's World Human Development Index, for its high grade of education, health care, life expectancy, quality of life, personal safety, and housing.
Here, crime is punished drastically, up to capital punishment, and people seem to like it that way. It may sound strict, but it has been contested many times that this was the secret for Singapore to reach the level of safety and development it has quickly attained. This has led the country to not fare well on the Democracy Index, thus dragging it various steps down the GPI. An international article described the government as pervasive, corporatist and technocratic, with a draconian judicial system. This article named Singapore as a "Disneyland with the Death Penalty".
A word of warning to bubblegum lovers: bubblegum in Singapur has a ban imposed, except for dental or nicotine gum.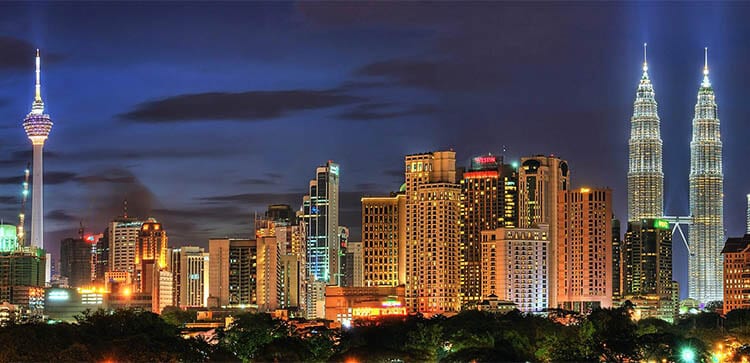 Malaysia (Global Position: 30, Score: 1.648)
Malaysia features two main sceneries: The peninsula boasts colonial architecture, big cities, and beautiful islands. Borneo is full of natural biodiversity, jungles, mountains and remote tribes. Adventures are amazing and the food is incredible. Malaysia is a great destination for tourism and living alike.
Malaysia doesn't fare as well as other countries for GPI, but it mostly depends on where you are located. Main cities like Johor Baru, Kuala Lumpur, George Town, and Kuching can be pretty safe if you exercise the necessary caution. The rule of thumb is avoiding to appear vulnerable. Avoiding wearing fancy clothes and gadgets that might make you a target can be advisable.
Still, Malaysia keeps rating as one of the most popular destinations for tourists and expats in the world. If you haven't experienced this exotic place, we recommend you start saving.
Africa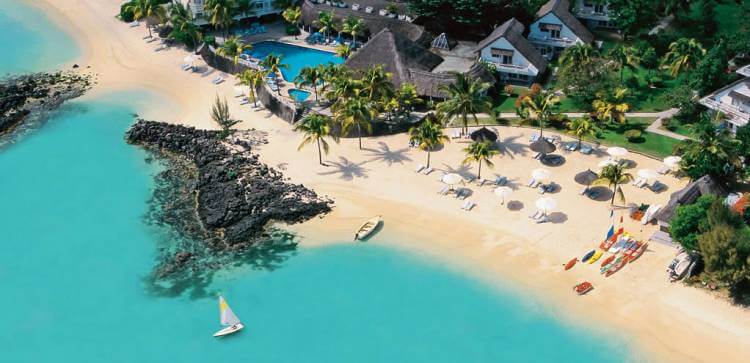 Mauritius (Global Position: 23, Score: 1.559)
Mauritius is a little, English speaking island East of Madagascar. It is a slow, peaceful country that relies primarily on tourism and exportation of sugar, textiles, and more recently, providing financial services.
This has led Mauritius to graduate from a low income to median income economy. More recently, people all over the world have shown interest in planting roots in this island. Although a bit pricey for its economy's size, the beaches, amazing weather, hospitable people, and safety, all make a compelling case for Mauritius.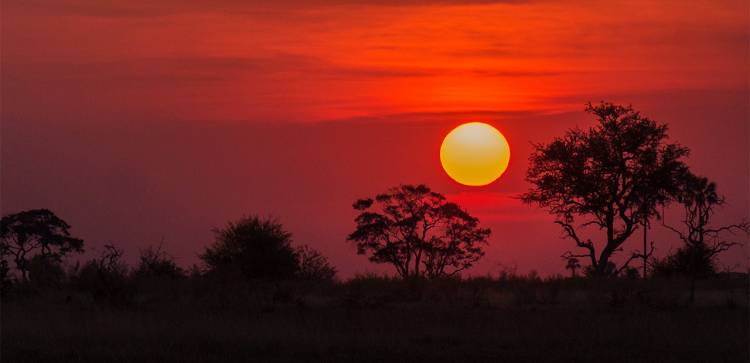 Botswana (Global Position: 28, Score: 1.639)
Since the country's independence, Botswana has made great strides towards development. It has had one of the fastest economic growth rates per capita in the world. Botswana has come from being one of the poorest countries in the world to a middle-income country very rapidly.
This has led to Botswana boasting better scores in the human development index, which in turn has led it to become a more stable nation in every aspect. Botswana is one of the safest countries in Africa, which has also represented great news for it tourism economy. Now, Botswana is held as a luxury destination, with rare street crime. Something out of the ordinary for most of Africa.
If you want to live a "National Geographic experience", this is the place to go.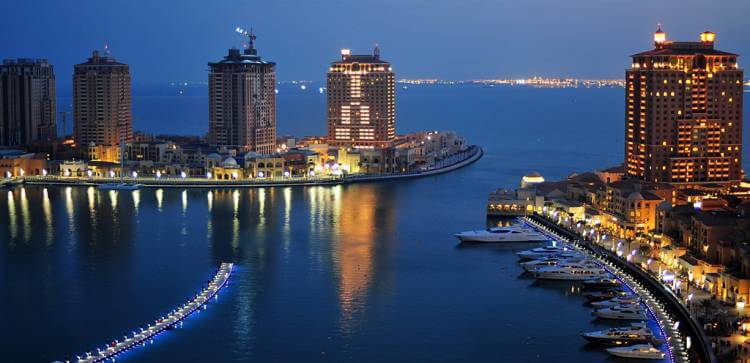 Qatar (Global Position: 34, Score: 1.716)
Qatar earned a named for itself for being one of the most developed and highest income earning economies of the world. backed by the fact that it sits over the world's third largest natural gas and oil reserves. For a country this little, that's as ludicrous as it can get. Qatar has the highest per-capita income in the world.
It is also a highly classified country in human development by the UN, even being the most advanced Arab country for that matter. Crime in Qatar, therefore, exists, but it is considered low compared to many other industrialized nations. Violence demonstrations are rare but have occurred. Especially because of a rapid increase of population in Doha, the capital city, and other minor economic related issues regarding expatriate workers.
Why did Qatar not fare much better then? Mostly, a constant threat of terrorist attacks is the subject of national concern. All because Qatar supported several rebel groups from the Arab world. Al-Qaeda targeted western citizens in this region in the past. The Department of Foreign Affairs and Trade (DFAT) of the Government of Australia advises travelers "to exercise a high degree of caution in Qatar".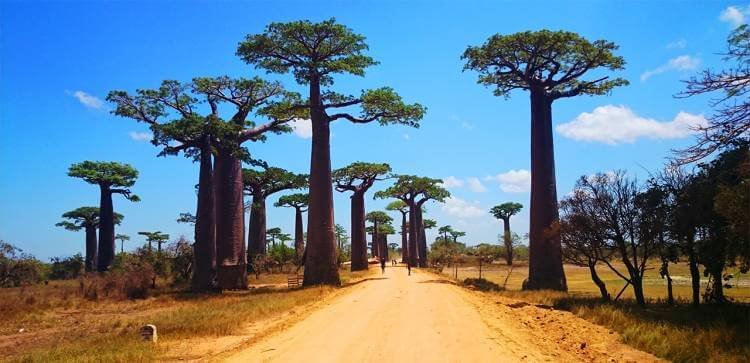 Madagascar (Global Position: 38, Score: 1.763)
People say Madagascar is perfect for people seeking experiences like no other. It is the 4th largest island in the world, and in its secludedness, it developed into the biggest biodiversity hotspot in the world: it is estimated that 90% of the wildlife in Madagascar is nowhere else to be found on Earth.
Overall crime is considered lower than many other African countries, making it a relatively safe place to go on tourism. Even with this reputation, the political turmoil in this country has decanted in increased unemployment and therefore crime rates.
As long as you exercise the necessary precautions while visiting or living in Madagascar, you should be in for one of the greatest experiences of your life.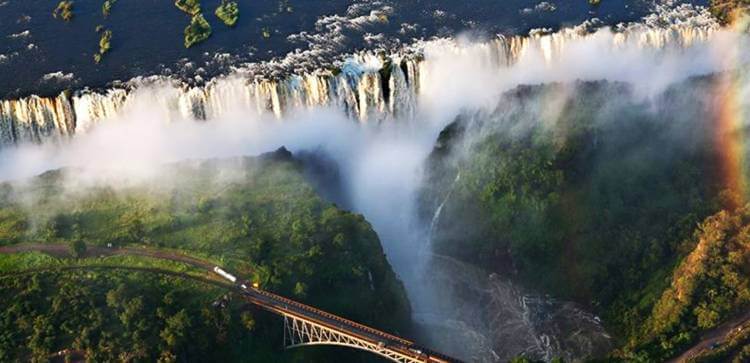 Zambia (Global Position: 40, Score: 1.783)
Home of Victoria Falls, one of UNESCO's Seven Natural Wonders, Zambia is a natural wonder all by itself.
Located in the middle of Africa, the opportunities for top quality safari here are said to be one of a kind. It is not a developed country by any means, as much of Zambia is poor, with a GDP per capita of around 1800 dollars a year. The economy seems to be decreasing every year, as the global demand for Zambia's primary export, copper, have decreased. Therefore, inflation has hit, and unemployment has increased.
Levels of petty crime and violence are moderate, still below than other African countries like South Africa, but daylight armed robberies and carjacking occur. White Zambian citizens are most often the victims of residential crimes.
Even so, many tourists and expats declared that they felt safe while practicing the normal amount of awareness, as obvious looking foreign people might draw more attention than wanted.