Live And Invest Overseas And Its Editors Have Been Featured In:


Here's What Live And Invest Overseas Readers Have To Say:
I wish to congratulate you for the quality of y our reports. The plain, matter of fact, but essential and wise information we all need to take vital decisions, especially in these extremely difficult times.

-- Peter L., United States
What I admire is your honest, tell-it-like-it-is approach. A lot of people have been hurt by nothing but glowing reports about offshore living from various sources. I am sure that your honest, direct approach will be a real service.

-- Arlean K., United States
Kathleen, I've been reading my dreams through you for years. Keep up the good work, helping people live their dreams. I'm still dreaming…

-- Diane J., United States
My evolution has been from survival retirement at age 62 to what has become the most fun and rewarding part of my life today, 10 years later.

-- Gerald L., United States
Welcome To Live And Invest Overseas!
Live and Invest Overseas was founded by Kathleen Peddicord.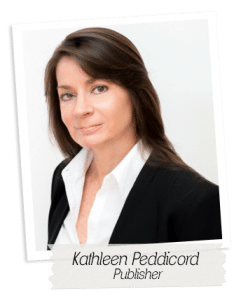 Kathleen Peddicord has covered the live-, retire-, invest-, and do-business-overseas beat for more than three decades and is considered the world's foremost authority on these subjects.
Kathleen has traveled to more than 70 countries, established businesses in 7, and invested in property in 23. Thanks to these adventures abroad, Kathleen has been able to assemble an unparalleled global network of global contacts, colleagues, friends, experts, resources, expats, and advisors.
Kathleen has moved children, staff, enterprises, household goods, and pets across three continents, from the East Coast of the United States to Waterford, Ireland… then to Paris, France… next to Panama City, Panama… and, most recently, she and her husband Lief Simon have flipped the switch to a new stage of their lives that has the couple moving around the world regularly with Paris and Panama City as complementary home bases.
Kathleen was Publisher and Editor-in-Chief of the International Living group for 23 years. She moved on from that role in 2007.
She has appeared often on radio and television and has written innumerable books (including most recently a new and expanded edition of her best-selling "How To Retire Overseas" for Penguin Books due on bookstore shelves in 2018), reports, and essays on where and how you can escape the retirement-tromping economy at home and live like royalty on a modest budget… invest for profits overseas ahead of the crowds… and secure your dream lifestyle in the world's best destinations.