Since the U.S. dollar began gaining strength in 2014, I've written a lot about the resultant "currency discounts" in countries that do not use the dollar.
Simply put, properties in many countries got dramatically cheaper, in dollar terms, thanks to favorable exchange rates.
The currency landscape has been shifting, with some countries giving up most of their "discounts."
In others, though, the dollar has retained its increased buying power.
To help you plan your property-scouting adventures for 2018, here's a comparison of the top most heavily discounted markets, highlighting advantages and disadvantages of each one.
These are the top four "dollar discount" countries, as we think of them. My reference for the increase in buying power in each case is based on a comparison of the exchange rate between that country's currency and the U.S. dollar on Jan. 1, 2013, and the exchange rate between that country's currency and the U.S. dollar on Dec. 14, 2017.
#1 Colombia
Real Estate Currency: Colombian peso (COP)
Currency Controls: Yes
Exchange Rate: COP$2996 per USD
Increase in buying power: 71%
#2 Brazil
Real Estate Currency: Brazilian real (BRL)
Currency Controls: Yes
Exchange Rate: R$3.34 per USD
Increase in buying power: 63%
#3 Mexico
Real Estate Currency: Mexican peso (MXN)
Currency Controls: No
Exchange Rate: MXN$19.06 per USD
Increase in buying power: 50%
#4 Chile
Real Estate Currency: Chilean peso (CLP)
Currency Controls: No
Exchange Rate: CLP$637 per USD
Increase in buying power: 36%
Let's look at the strengths and weaknesses of buying in these bargain countries…
#1 Colombia: A Big Currency Discount With Good Upside Potential
Colombia is now offering the largest currency discount—a 71% increase in buying power for holders of U.S. dollars.
Medellín, Colombia, offers the best city living I've found in the Americas. Its El Poblado neighborhood is safe, clean, and attractive, with shady streets, upscale shopping, and more restaurants and cafés than you could experience in a lifetime. The city also offers cultural activities from open-air festivals to orchestra and theater.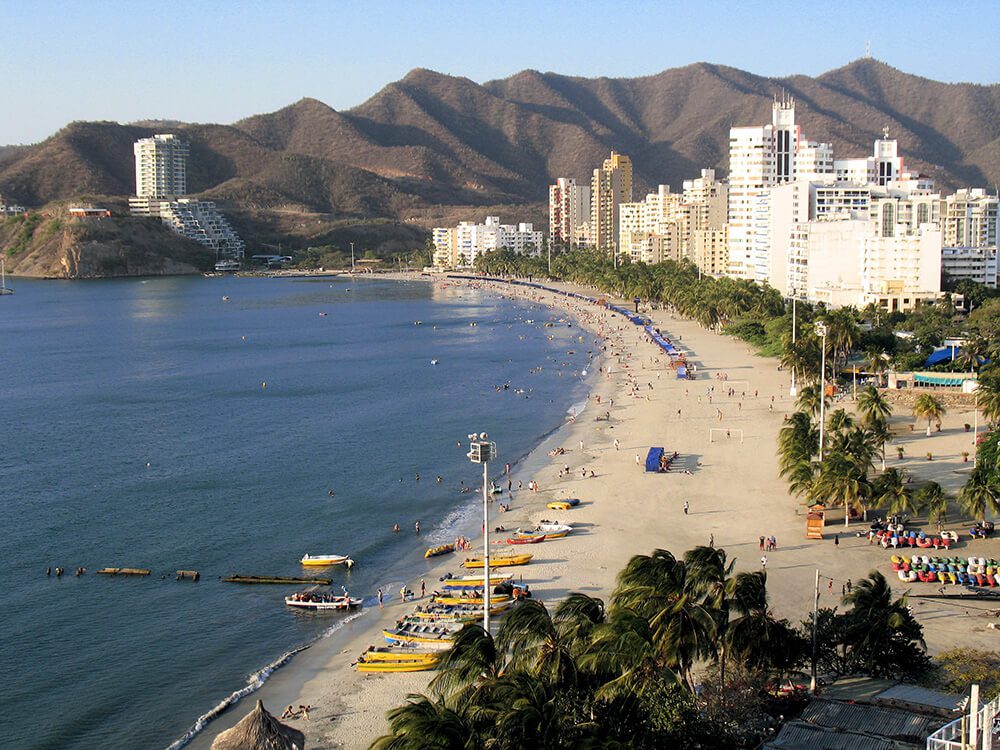 Colombia also has a Caribbean coast that's popular with expats and Colombians alike. Cartagena is easily the most popular among North Americans, while Santa Marta is favored by Colombians.
Colombia still suffers from the negative stereotypes left over from the Pablo Escobar days that ended 25 years ago. But this bit of ignorance has resulted in some of the most undervalued markets you'll find anywhere on the planet.
You can gain in two ways in Colombia:
You can continue to benefit from the disappearing stereotype, as Colombia becomes more and more mainstream… prices have been rising nicely as people forget the old stories.
Plus, you can profit from the currency's rebound.
One final benefit is that Colombia is one of the easiest places I've found to obtain residency. The country offers 17 visa options, and requirements are minimal. I got my visa on my own, using information from the ministry's website, and it took less than one hour (at the ministry in Bogotá).
The only disadvantage I can think of are the currency controls. Wiring money into and out of Colombia requires some extra steps and takes a bit more time, given that the money has to be declared when entering and exiting. I do these declarations myself, in a few minutes… but some people prefer to use an attorney, which costs time and money.
Also, you can't spend dollars in Colombia, and you cannot have a dollar-denominated bank account.
#2 Brazil: One Step Beyond Latin America
Brazil now offers the U.S. dollar holder a 63% buying advantage.
Brazil is exciting, romantic, and diverse. I like to think of it as being one step beyond Latin America, as its culture and language are just a bit more unfamiliar and romantic to North Americans.
Brazil's big advantage is its thousands of miles of beautiful beaches, which extend through a wide range of climates. This means you can choose between a year-round warm climate and a seasonal climate with seasons opposite those in the Northern Hemisphere.
Also, in my experience, the Brazilian people turned out to be just as warm, friendly, and caring as everyone says they are.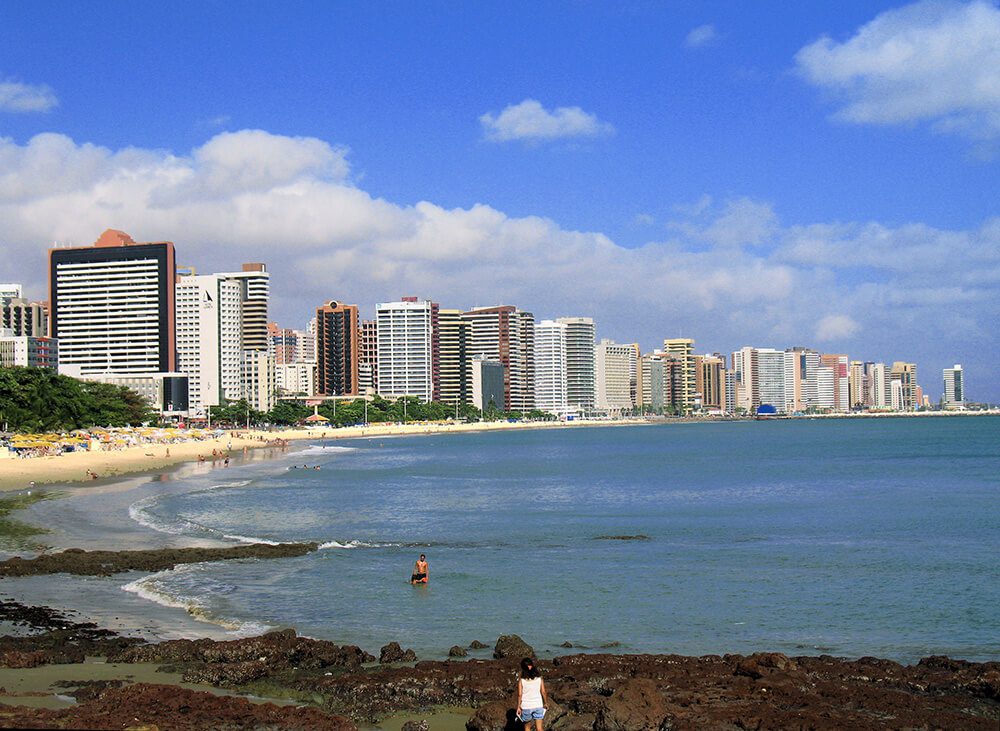 Like Colombia, Brazil has currency controls. This means a few extra steps when transferring money, but it's a process you'll learn to manage.
Another disadvantage is that some parts of Brazil are not easy to get to.
Flights to Fortaleza, for example, often require a connection in São Paulo or Rio… which are three hours out of the way, plus layover time. Also, Americans and Canadians need a visa to enter as a tourist, which requires more time and money as you're preparing to visit. (The visa, however, is good for 10 years.)
Brazil's economy has faltered in recent years so you stand to gain twofold from the recovery of the economy as well as the currency. When the recovery comes, the economy should help to raise prices in reais… while the recovering real should further raise the value of your investment in dollar terms.
#3 Mexico: Still The First Choice For Americans And Canadians
If you're buying in U.S. dollars, your buying power in Mexico is now 50% greater than it was in 2013.
Mexico is still the #1 overseas destination for North Americans, with more than a million expats calling it home. And these expats are enjoying a low cost of living at today's exchange rates, while new arrivals are getting some good property bargains.
Properties trade in U.S. dollars, Mexican pesos, and occasionally in Canadian dollars. It's with the latter two that you enjoy increased buying power.
Mexico offers well-developed coastlines that include the Pacific, the Gulf Coast, and the Caribbean. The options for coastal living are limitless.
And, to answer the question you might have in the back of your mind: Yes, foreigners can buy coastal property in this country.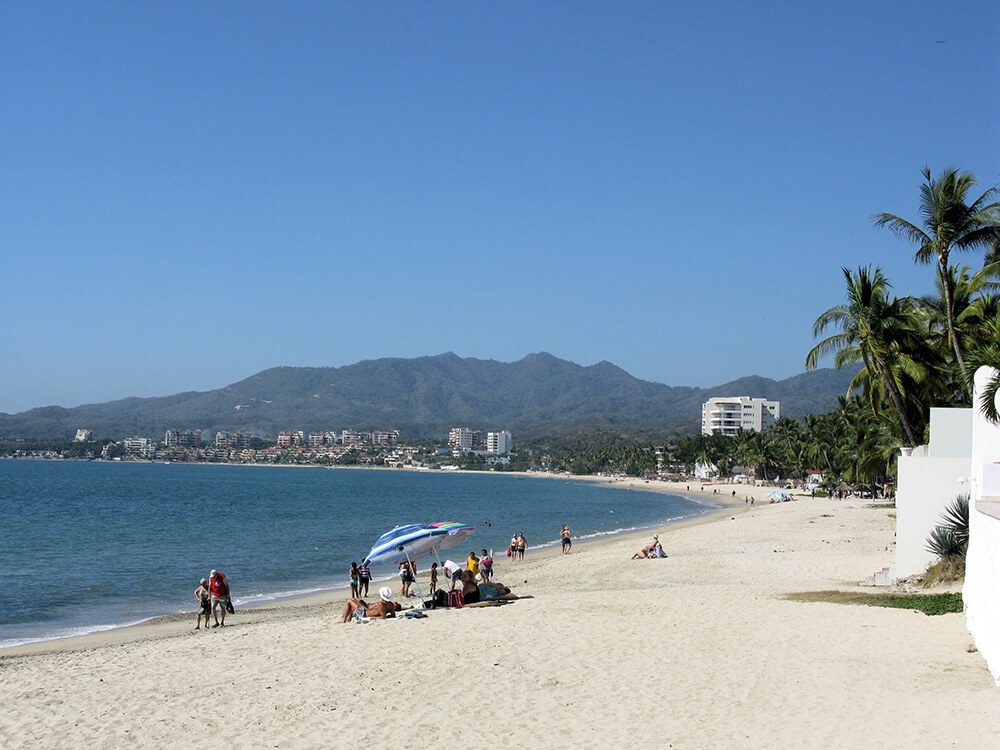 Mexico also offers a wealth of well-preserved Spanish colonial cities. Climates vary from cool highland and mountain environments to the warm beaches on both sides of the country.
But Mexico offers some practical advantages, too.
First, there's more English spoken in Mexico than any non-English-speaking country I've been to.
Their residency process is among the world's easiest… even easier than Colombia. I received my visa about 20 minutes after applying at the Mexican consulate in Phoenix. Better yet, they accepted English-language documents, and had English-speaking agents.
Mexico is close, and you can drive there. So if you're planning on bringing a household or traveling back and forth, its proximity can save you a lot of money and hassle.
Also, for those who are eligible for Medicare, remember that you can't use it overseas. But in Mexico, you can drive over the border to get your health care in the United States. This takes a big item off the table. Quite a few expats in Ensenada, for example, get their major health care in San Diego.
Finally, Mexico is a culturally familiar neighbor. Having lived in South America since 2001, I'd forgotten Mexico's familiarity, which shows up in many small ways… like eating enchiladas instead of guinea pigs… or seeing full-size, V8 American pickups and SUVs on the road instead of those wimpy Chinese pickups. You've also got familiar stores like Sam's Club, AutoZone, Walmart, Home Depot, and OfficeMax.
#4 Chile: A First-World Option That's Once Again Affordable
Chile enjoys a 36% increase in buying power to the dollar-holder, for properties priced in Chilean pesos.
Chile competes favorably with Brazil when it comes to coastline. But when you jump into those icy-cold Pacific waters, the main difference will be obvious. Chile covers a long latitude, so there are plenty of options for seaside living, in a wide range of climates.
One of Chile's big selling points is that it has four seasons that are opposite of those in the Northern Hemisphere. So if you have a second home there, you can enjoy your favorite season twice each year. It's also diverse, with mountains, lakes, deserts, a long coast, a wine region, and great cities… with plenty of skiing, fishing, and wildlife.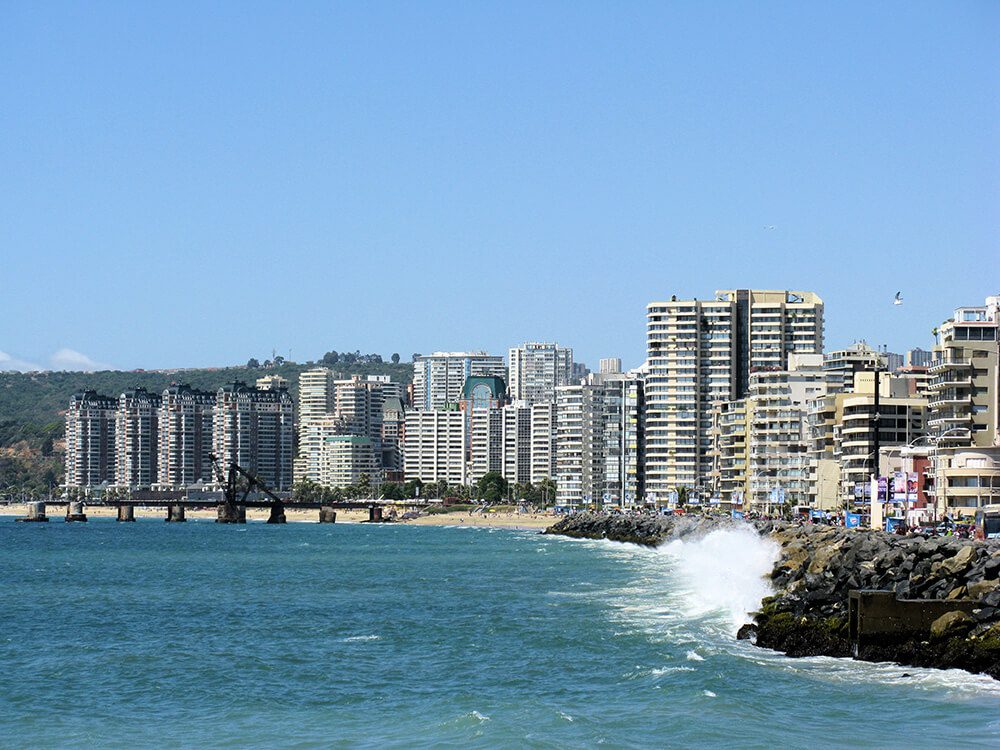 Chile is a First World choice, where you can enjoy drinkable water, excellent highways, and a strong economy.
Over the past 16 years since my first trip to Chile, the only complaint I've heard from potential expats has been that it's expensive. But at today's exchange rates, the properties and cost of living are bargains for the lifestyle you get for your money.
Properties in Chile trade in pesos, a monetary unit called UF, and sometimes in U.S. dollars. The currency discount comes into play only on peso-denominated properties.
Residency is relatively simple in Chile. This is the only country I know of where you can apply for residency by mail, and there's no minimum income requirement to get started. I went to the do-it-yourself kiosk in Santiago and found the agents to be very helpful.
If there's a disadvantage to Chile, it's the distance from the United States. The flight can take over nine hours, although the connections are good.
Currency Discount Runners-Up
Of the markets I routinely monitor, there are a few others worth mentioning in the context of the U.S. dollar discount. Here are three other places where you still have strong buying power as a U.S. dollar holder compared with 2013:
Canada is the best deal, with an increase in buying power of 28.3% for U.S. dollar holders.
The U.K. comes next. Here you have 27.2% more buying power than you had in 2013.
Finally, the eurozone right now delivers a 12.6% increase in buying power.
Every one of these countries is a great option for living and investing overseas… depending on what you're looking for and what's important to you.
The important takeaway from all this is that you should be acting right now to take advantage of the Dollar Discount while it lasts.
Lee Harrison