"Breaking bread together" is an age-old idiom.
Literally, it means sharing a meal with another person or group. The spirit behind the expression, though, has far greater significance to do with creating meaningful connections and sharing humanity's friendlier side.
Even during today's social-distancing mandates, people are finding ways to break bread together… including here atCarmelita Gardenin Cayo, Belize.
On Friday I had a pleasant virtual reunion with old Florida State diving teammates using the Zoom video app. It was great to see their smiling faces and know they are safe and well.
And our Property and Construction Managers Chris and Diana Boutwell enjoyed a virtual dinner party Saturday night with friends they'd met on a Carmelita Gardens Tour.
New Normal?
People around the world are adjusting to a "new normal" that has us keeping our distance. In the face of it all, breaking bread together in whatever creative ways possible is more important than ever. Modern communication options make it possible to break bread virtually with people all over the world.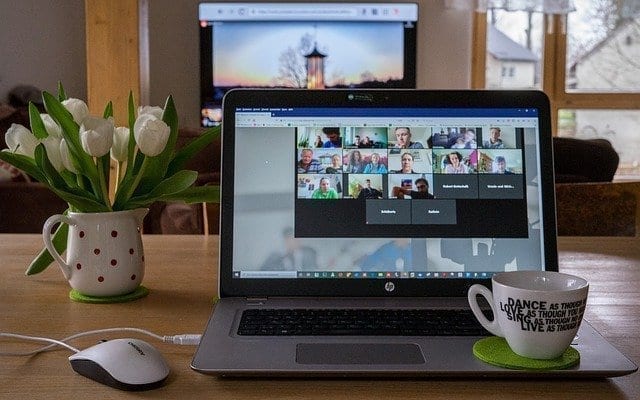 But what about the meal itself?
That consideration was one of the main driving forces behind Carmelita Gardens, where one of our agendas is to reclaim control of what's in our food and where it comes from. With fertile land, clean air, fresh water, sunshine, and food-producing communities all around us—including, for example, the Mennonite town of Spanish Lookout—we are food secure.
Here at Carmelita Gardens, the "new normal" is simply normal. The current crisis underscores the value of fertile land. In our case, that fertile land is located in a beautiful tropical climate and populated by friendly neighbors.
We're in Belize by design.
Belize is one of the most important members of the Caribbean Community, thanks to its arable land and agricultural capacity. The country helps provide food security for CARICOM, an international community of primarily small English-speaking island nations.
In addition, Belize has pristine marine, rainforest, and riverine environments and a small population, so, in addition to being food secure, it is a great vacation destination and an ideal place to live.
A Fertile Piece Of Land
Reading Jimmy Buffett's novel "A Salty Piece of Land" during my first visit to the Cayo District in 2004, I had an epiphany. I realized that, even though I loved visiting a salty piece of land (islands, beaches, and reefs), I would feel more secure and comfortable having a fertile piece of land.
During that 2004 visit, I drove into Spanish Lookout and was greeted by three big Brock grain bins. They looked like the ones I'd built near my hometown of Holland, Michigan, as a teenager working a summer job.
It seemed like a sign. I purchased my first piece of fertile land in Cayo.
That experience of having a place speak to something deep inside me made me realize that Heraclitus was only partially right when he said, "No man ever steps in the same river twice, for it's not the same river and he's not the same man."
While the river (life… the world) may change, a person's core values and passions can stay the same. Cayo spoke to me on that first visit and continues to speak to me in the same way today.
Breadbasket And Locavores
Cayo is the breadbasket of Belize principally because of the industriousness of the Mennonites of Spanish Lookout. It is a booming town with thriving businesses and wholesome traditions… and it's only 7 miles from Carmelita Gardens. The proximity gives us easy access to resources that become particularly important during times like we're living through right now.
The U.S. Department of Agriculture estimates that the average American meal travels 1,500 miles from farm to market. The movement is toward sourcing food from within 100 miles. For us at Carmelita Gardens, the entire country of Belize qualifies.
In fact, we even enjoy a hyper-locavore diet. All food is sourced within 10 miles.
And one of our goals is a Zero Mile Diet. That doesn't mean people would never buy their favorite food products. It simply means we'd be food secure and not dependent upon an elaborate, vulnerable, and costly global supply chain.
Six Elements Of An Ideal Overseas Haven
Specifically, here are the six reasons we believeCarmelita Gardens, Belize, is the right choice for a self-sufficient, resilient, sustainable, neighborly, and fun life…
#1: Food Security
A key factor to a healthy lifestyle is access to quality, nutritious foods. At Carmelita Gardens, you can grow your own food on site and on your own land.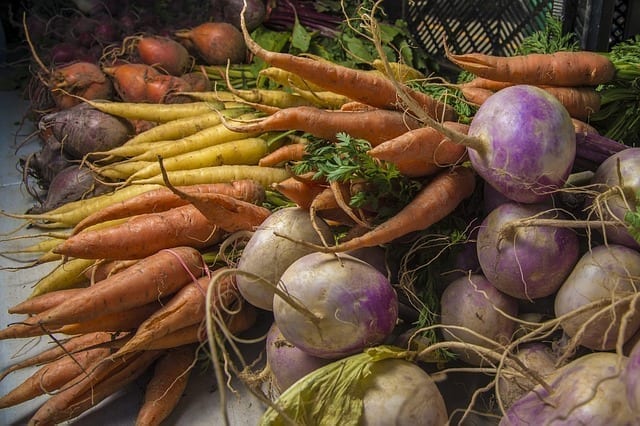 Those things you choose not to produce yourself are available from the local Farmer's Market in San Ignacio. It's the largest produce market in the country.
#2: Reliable Water Sources
Carmelita Gardens has three reliable sources for clean fresh water.
We catch, store, and filter rain water, plus we have ground water from our on-site well and multiple access points to the Belize River. We periodically use the river water for irrigation, but we count on it every day for fun activities like canoeing and fishing.
#3: Energy Independence
Living off-grid with solar and rain-catchment doesn't have to mean giving up the amenities of the modern world. At Carmelita Gardens we have high-speed internet, modern appliances, and an active lifestyle with neighbors. Technologies have enabled us to embrace our natural resources in an efficient and productive way.
#4: Low Population Density
When there is a disruption in the supply chain, as we are seeing now, it's good to be a safe distance from big cities and high-density populations. Belize has a population density of just 37 people per square mile.
#5: Fertile Land Investment
International real estate has been a safe haven for the world's savviest investors for decades. The good news is that you don't have to be rich to be smart. Our current 2020 Growth Incentives allow you to own a fertile piece of land of your own with as little as US$7,000 down and payments of US$585 per month.
#6: English Speaking
A great benefit for many expats, tourists, and visitors in Belize is thatEnglish is the official language. As a former English colony (and still a part of the English Commonwealth), Belize is the only officially English-speaking country in Central America.
Plus it's warm here year-round!
Wherever you find yourself sheltering in place right now, I hope you're safe, comfortable, and connected.
And, when this crisis situation has passed, we hope you'll come down to see for yourself why Cayo, Belize, is an ideal place to hunker down and hang out.
I couldn't imagine a better Plan B destination. I hope to meet you here sometime soon.
Phil Hahn