Costa Rica's long history as a top tourist and expat retiree destination dates back to the early 1980s. The country has done such a good job of marketing itself for so long that it has become synonymous with Florida and Arizona when it comes to sought-after retirement destinations.
The province of Guanacaste, in the northwest of the country, in particular, has been targeted for decades by beach-lovers of all ages. The region's diverse landscape features more than 630 miles of Pacific coast, plus jungle, tropical rain forest, and the Guanacaste mountain range.
Thanks to the development of the Liberia International Airport, today offering nonstop access to Houston, Miami, Los Angeles, and New York, this part of Costa Rica has evolved well beyond the remote backpacker destination it was 30 years ago. Today it boasts private coastal communities and condo buildings, some bona-fide luxury standard.
Restaurants and bars dot the coastline. Tour companies offer deep-sea fishing adventures and sightseeing trips into the jungle. Boaters park their sailboats and small yachts in the bays and marinas…
The bottom fell out of the Costa Rica property market in 2008, but values are recovering, especially in Guanacaste. One agency we work with here reports that prices are moving up and sales are brisk. Closings are happening at a record pace.
I bring this market to your attention because a colleague on the ground, Alonso Piedra, has alerted us to an excellent opportunity, a chance to position yourself in this market on the upswing at a significant discount.
Specifically, the opportunity is to invest in prime lots in a 175-acre, master-planned beachfront community overlooking Costa Rica's northwestern Pacific coast. These lots are ideal for any investor interested in a buy-and-hold for appreciation play or looking to build a second home for personal use and short-term rental income.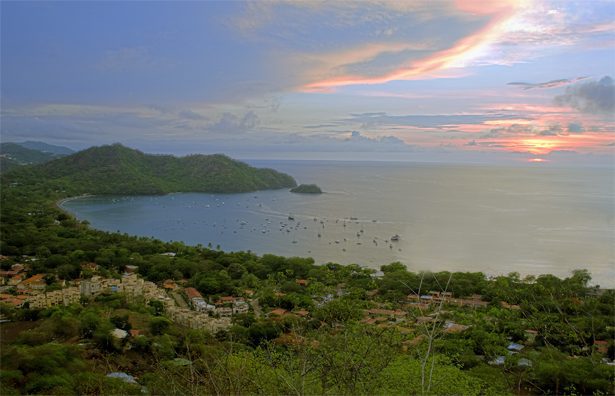 The lots are situated in a residential resort community about 400 meters from Playa del Coco, one of the area's most popular beaches. As an owner, you'd enjoy beach club membership and access to the private oceanfront restaurant and bar.
Other resort amenities that owners enjoy include an activity pool for kids, a classic-style pool with bar and grill, a waterfall, hiking trails, and a picnic area. Planned amenities include a members' club, a sunset bar, and a health and spa center with tennis courts.
The community also features a commercial center anchored by a full-service grocery store that provides residents with fresh produce, poultry, seafood, liquor, specialty wine, and cheese products. The center, which sits at the development's entrance, includes a pharmacy, a bank, a post office, a flower shop, and even a Hard Rock Cafe.
The master-planned community, which incorporates a mix of Mediterranean and coastal architectural elements, is well beyond the pre-construction phase. All of the main infrastructure is in place, including roads, underground utilities, internet, drainage, and three wastewater treatment facilities.
The commercial center and several of the development's planned amenities are completed, and more than 200 condo and townhome units have been constructed and 100% sold.
Plus, lot owners have begun to build their own homes. To date, 26 single-family homes have been completed, with another 10 currently under construction.
We don't ordinarily alert you to specific opportunities like this one. However, Alonso got our attention when he explained the circumstances.
Alonso was able to secure a block of four lots within the project in its earliest stages of development. He built a home on one of the lots, where he's been living for the last four years, with plans to build on the other three.
In the meantime, Alonso's construction business has taken off. As the market has begun to return to this region, demand for his services has expanded dramatically. He's currently the primary builder for another residential project nearby and so has not been able to focus on developing these lots.
As his plans have changed, he's decided to sell.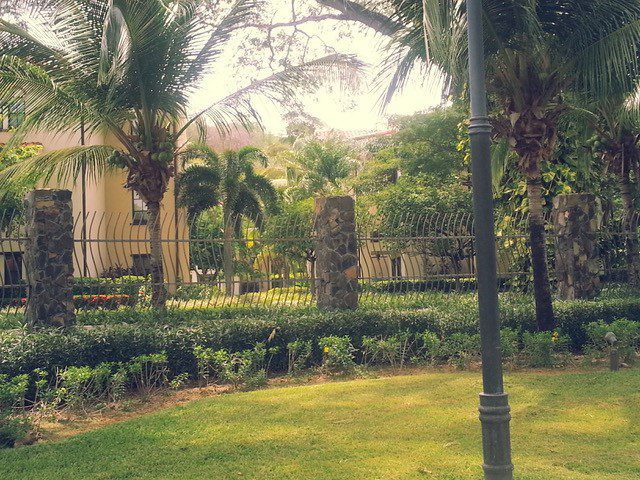 The lots are situated in a prime location within the development and feature both ocean and mountain views. Building on these lots, you could really take advantage of the elevation and have panoramic ocean views throughout your home.
These are big lots, each more than 2,000 square meters (23,200 square feet). Each is individually titled and easily transferable into your name upon purchase.
Lots in this development are selling for as much as US$350 per square meter today.
Because Alonso bought in so early, however, at pre-pre-construction pricing, he's able to offer these three lots for US$127 per square meter… less than half the current market value.
As well, because Alonso was one of the first buyers in this development, he had first dibs on choice. These three lots are among the best in the entire community in terms of location and views.
Alonso is offering his best and largest lot (2,838 square meters, or 30,547 square feet), which features ocean views from multiple vantage points, for only US$200,000.
For each of his two smaller lots, one 2,290 square meters (24,649 square feet), the other 2,098 square meters (22,582 square feet), he is asking US$150,000.
Plus, Alonso is open to providing owner financing.
He is also willing to assist with building a home if that's something you want to do. Remember, he is one of the most respected builders in the area.
If you need construction financing, he can help with that, too, as he has an established relationship with a local bank.
Depending on your investment objectives, you could take advantage of this unique opportunity in a couple of ways…
You could buy a lot and hold for resale in the future.
Considering the impressive progress being made at the development, this could be a very realistic strategy. You'd be paying between US$65 and US$72 per square meter to own in a community where smaller and inferior lots are selling right now for as much as US$350 per square meter.
In truth, you wouldn't have to hold long to reap a very nice gain.
You could also buy a lot and build a home for personal use and holiday rentals. This is the most visited region in Costa Rica. The rental market is strong and growing.
I see this as a very low-risk way to get into a very appealing market.
For sure, if you've been in the market for a beach home of your own on this world-class coast, this is your chance to organize that at a discount and with financing.
For more information, you can contact Alonso directly here.
Omar Best
Editor, Global Property Advisor