The best places to buy Belize real estate are no longer the unknown outposts they once were. As recently as 25 years ago, most people in the USA were not considering Belize as a viable option.
Today it's one of the most popular overseas options. Retiree's, snowbirds, and expats are moving here each year. They come for two main reasons.
Reason 1: To Improve Their Standard Of Living
It's no secret that prices in the U.S. are continuing to rise faster than wages.
Living standards are falling as a result. In years past you could enjoy your pension and live a comfortable life in the States. Today, for many people, that's no longer the case.
Belize offers much more for your money.
Your American dollars go a long way in Belize, meaning you can live better than at home. The biggest benefit is enjoying the warm weather throughout the year.
But there are lots of other perks. More meals out, and disposable income make a big difference to standard of life.
Reason 2: No Need To Learn Another Language
Belize is the only English-speaking country in Central America. Living in Belize you can start integrating immediately.
Having to study a new language is one of the biggest reasons why people don't want to move overseas. Belize takes this problem out of the equation.
Reason 3: Close To Home
Belize is a short flight from the States. Because of this, its fairly cheap to get here. Moving overseas can sometimes mean seeing less of your close friends and family.
Living in Belize that isn't the case. You can fly back to visit a couple of times a year.
A home in Belize could even allow you to see more of your loved ones. Visiting gives the perfect excuse to spend some time in the sun.
Benefits Of Buying Property In Belize
One of the big advantages of buying real estate in Belize is that English is the official language. This means all your contracts and documents are in English. Belize is the only Central American country where this is the case.
Property taxes are a super low. This is one of the biggest attractions of buying in Belize. You can expect to pay 0.02% of the properties value, annually. In America you need to pay anywhere from 1% to 4%.
Important Checks Before You Buy Real Estate In Belize
Check that the person selling you the property is the rightful owner. Regulations here are fairly lax. If you don't perform due diligence there is a chance
Hire an attorney and have them confirm that the property has valid title papers.
The custom in Belize is for the seller to pay the real estate agents fees. The buyer should the stamp duty and any closing costs. Don't pay the estate agents commission, leave it to the seller.
Caye Caulker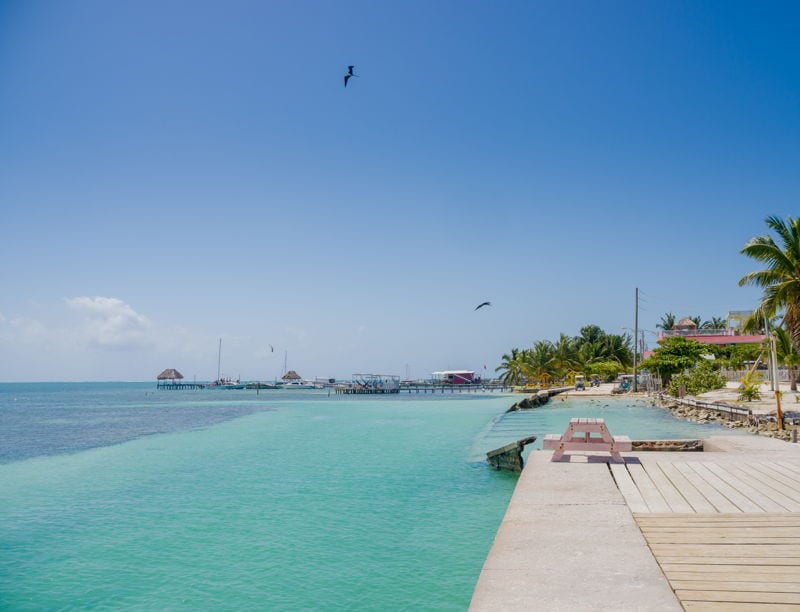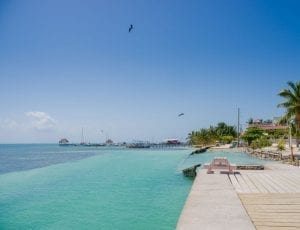 Caye Caulker is an island just off Ambergris Caye. This is the island for authentic Caribbean life. There are no luxury resorts here. There aren't even cars. If you wan't to get somewhere in a hurry you will need a golf cart. Or a bike.
The lifestyle is back to basics. Sun, sea, and sand. If you want live somewhere where you can get away from it all and enjoy the simple life, Caye Caulker could be the perfect fit.
Real Estate Potential
Caye Caulker appeals to a very specific group of people. People who want island living away from the crowds. This limits the potential value of real estate to some degree.
An investment in Caye Caulker is likely to appreciate over time. But if you are buying with a view to selling for a profit quickly, you can find better options elsewhere. Over the long term an investment here is likely to be money well spent.
Rental Potential
From December to April Caye Caulker has excellent rental potential. Snowbirds and tourists looking to escape the winter love to spend time under the Belize sun. During the off-season you can expect a decent rental income.
Market Liquidity
Caye Caulker doesn't have the same liquidity as nearby Ambergris Caye. However the area is becoming more popular.
If your property is well priced and in good condition you will be likely to find a buyer fairly quickly.
The exception is for luxury properties over US$600k. An investment in a property like must be for the long term. Buyers are hard to come by in this market.
Make sure you can commit to holding your property for the long term if you are spending this amount of money.
Corozal District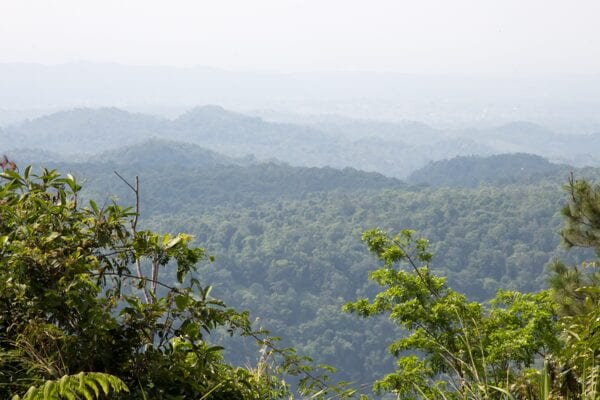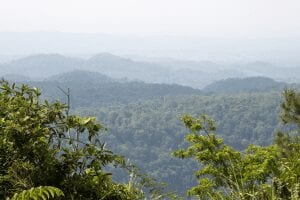 Real Estate Potential
Prices are rising across Belize and your property in Corozal is probably going to appreciate. But this is not the place to buy if you are looking for real estate purely as an investment. Belize real estate offers better opportunities close to the coast.
Rental Potential
Corozal does see some tourists, but not in large numbers. Tourists will usually spend a day or two here visiting the caves and Maya temples. You might get a little extra income if you want to rent out a room. But buying to rent in Corozal is not feasible.
Market Liquidity
People come to Corozal to retire. Selling a property here could take time. If you are going to buy real estate in Corozal it needs to be because you love the area. If you are not planning to spend a significant amount of time here it is better to rent.
Placencia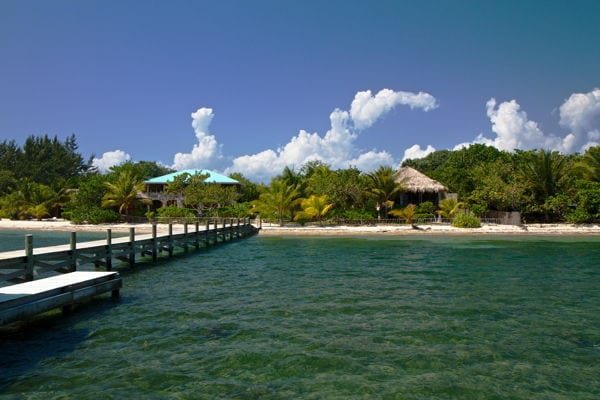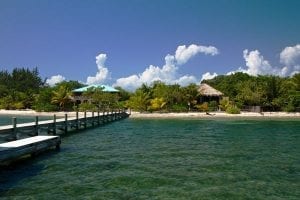 Placencia is 17 mile peninsula boasting some of the best white sand beaches in Belize. Much of the narrow peninsula is less than a quarter of a mile wide. This gives Placencia an island vibe.
Like a lot of popular spots in Belize, Placencia was once a quiet fishing village. It remains popular with fishermen. Sport fishing fanatics make their way here from the United States, and beyond.
Placencia has some high quality resorts and real estate. It is essentially three villages, but there is plenty to do.
Shops, restaurants, and cafes cater to tourists and locals alike. Most places retain their traditional charm. The region is popular with tourists and expats, but is far from westernized.
Placencia is connected to the mainland, which means you can drive your car here.
Real Estate Potential
If you're looking to invest in luxury property in Belize, Placencia is a good bet. Placencia is attracting an upmarket crowd. The rich and famous are taking notice of Belize and Placencia imparticular and others are following their example.
Placencia is not a big place. Land here is at a premium. Prices are only likely to increase as land here becomes scarce.
Rental Potential
Placencia has excellent rental potential. Placencia is a fast-growing honeymoon destination. If you have the money to spend on a high-quality property, you can generate good returns all year.
Likewise, during the U.S. winter there is always a strong rental market. Snowbirds love coming here and will return each year.
Market Liquidity
The market here is one of the most liquid in Belize. If you need to sell you can probably find a buyer fairly quickly.
Placencia is the opposite to most of Belize. In general, more expensive properties are easier to sell than the cheaper ones.
Ambergris Caye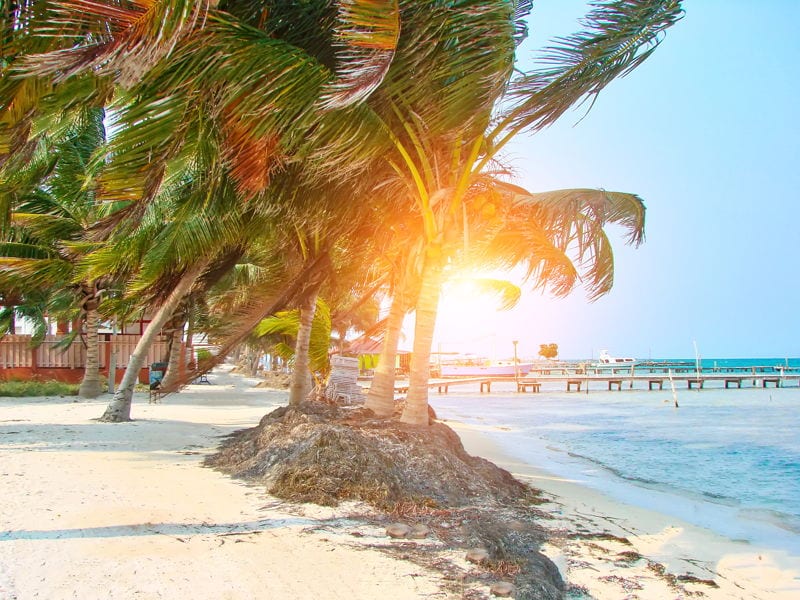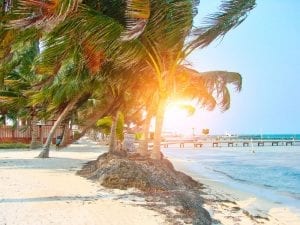 Ambergris Caye is the number one spot for expats in Belize. Baby Boomers in particular are drawn to this area. In some ways Ambergris Caye can be like going back in time. You can hear Led Zeppelin and Jimi Hendrix songs playing in the local bars.
Real Estate Potential
Ambergris Caye is the most established real estate market in Belize. While property here is likely to appreciate, it's too late for really big gains. They went to buyers in the 80s and 90s.
Property prices continue to increase though. Although they are slowing down you are unlikely to lose money on an investment here over the medium term.
Rental Potential
Ambergris Caye is the best place to have a rental property in Belize. It's a vacation town that sees plenty of tourists throughout the year.
Ambergris Caye is the safest bet for a rental property in Belize. The average property sells for US$425,000. This is the best price range for a rental.
There is a rental ceiling of about US$1500 per month. Buying a more expensive property with the hope of receiving a higher rental return is not a good idea.
Market Liquidity
The market here is fairly liquid. If your property is in good condition selling won't be a problem.
There is a lot of building work going on in Ambergris Caye. While it isn't a problem now, over supply could become a factor down the line.
Expat Communities
Costal Areas
The biggest expat communities are found close to the coast. The white-sand beaches and Caribbean Sea are two of the main reasons people come to Belize.
As a result, Ambergris Caye , Caye Caulker, and Placencia have the highest density of expats. You can also find imported goods and other home comforts here too.
Prices are going up fast though and these places no longer represent bargain living.
The cheapest is Placencia, that still has some affordable living options outside the luxury areas.
Inland
San Ignacio in the Cayo District has the best prices. Expats live here but they tend to keep to themselves. People come here for the quiet life and also for the cooler temperatures during the night.
Your best bet for finding expats inland is in San Ignacio. There are some popular bars and restaurants here which serve as a meeting point for the community.
Off The Grid Living
The perfect Plan B in case something ever goes drastically wrong in the world. With the way things are going it might not be the worst idea to have something set aside.
Off the grid living is extremely popular in Belize. In many ways it's the perfect country for it.
For a start, the government here is not intrusive. Once you buy some land you are free to build on it as you see fit. They don't burden you with excessive taxes either.
The climate in Belize is another big plus. There is enough sun to make solar power a viable option. Fruit and vegetable grow easily here.
Growing most of your food is a very realistic proposition. If you choose to farm some chickens or livestock you can really live off the land.
Don't forget the rivers and seas are full of fish as well.
Developers are building off the grid homes for people who want to move straight into this kind of lifestyle. Carmelita Gardens is just one such example.
Prices are extremely low and there are a lot of ammentities. Your home comes with solar power, rainwater catchment systems, and also wastewater systems already installed.
Here, you can live as part of a community and share the workload of gardening and farming with your neighbors.
Reasons To Buy Real Estate In Belize
Captial Gains Tax doesn't exist here. Any profit you make from your real estate you can keep, tax free.
You can buy land and real estate almost anywhere this includes prime beachfront locations.
The Belize dollar is pegged to the U.S. dollar at 2:1. This means no exchange rate risk. It also makes currency conversion simple.
The process is usually quick and easy. You can expect to complete the buying process in under 3 months.
You can qualify for financing to help pay for your property. Go through a Belizean offshore bank and you can over 60% financing.
Belize has some great off the grid options. You can move to Belize and become completely self-sufficient in no time.
How To Buy Belize Real Estate
Find a property or piece of land that you like. It's best to scout around before you commit to a purchase. Once you find somewhere you like rent a property there for a few months. Get to know the place, and try to live like you would if you were living there. Making sure you choose the right place is the most important step of all.
Engage an attorney. You need them to check the property has a title. Without a title, you cannot be the legal owner. Scams can happen and if you buy without receiving a title you have no claim on the property.
On completing the checks it's time to make an offer. To make it official the offer to buy needs to be written.
The next step is to pay a deposit. The standard fee is 10% but there is some room for negotiation.
After paying the deposit and getting the process under way it is time to pay the stamp duty. For Belizeans this is 5%, for foreigners 8%.
The General Sales Tax is 10% and needs paying as well.
The seller will need to pay the legal fees. These are usually between 10% and 12%.
Congratulations, you're now ready to move into your property in Belize.
Oliver Lovett