We are deep into the lockdown now and thoughts are turning to what the world will be like when this is over. This is the perfect time to start thinking about the life you want to build for the future.
Having more spare time may have given you a new perspective. Perhaps you now want to spend time in the countryside after years in the city. Maybe you want to live somewhere warm with a garden and swimming pool, in case there's another lockdown.
However you want to live, if you start planning now you will be well-prepared for what is to come. Make the most of the extra time you have on your hands and start researching. Think about the places you would like to live, and how you can make it a reality.
Once things start returning to normal and travel restrictions are lifted, there will be a whole new group of people looking to move overseas. They will hear about the bargains on offer, and the dangers of the U.S. currency advantage coming to an end. By planning now, you can get ahead of the curve and make sure you are ready to buy and get maximum value on your investment.
When Will Real Estate Go On Sale?
In some countries it's already on sale. The strong dollar means that Europe and parts of South America are now more affordable than ever for U.S. buyers.
There is also a chance that a bigger real estate crash could be on the horizon in parts of the world. Falling tourist numbers and the uncertain economic future could lead to lots of people looking to sell real estate at the same time. This would cause prices to fall sharply.
It's not certain that this event will come, or how severe it will be. But if you are considering buying real estate overseas, planning now could enable you to save a lot of money in future.
The Importance Of Being Diversified
Stock market could be about to fall too. Talks of another trade with China have started resurfacing. This could sends stocks into freefall.
Over the past month or so, we've had a recovery rally, so if you invested a while back, now could be a good time to take your profits.
Regardless of what happens with China the prospects for stocks don't look great. Unemployment rates continue to rise, with estimates predicting the numbers will reach heights not seen since the great depression.
Presumably there will be a further increase in unemployment numbers when the economy restarts too. It's fair to assume that many smalls businesses will be struggle to survive even once lockdowns are lifted. In China we know that restaurants and bars are not seeing the same volume of people as they were before COVID-19. Social distancing will also make it hard to fill venues to capacity.
This will mean small businesses laying off more staff, and higher unemployment.
The government strategy of printing unlimited money will also have to come to an end. This isn't solving any problems, only kicking the can down the road. History tells us that hyperinflation is the end result and this would hit stock markets extremely hard.
Diversification protects you against the worst of this. Gold is a safe haven and is an important part of any diversification plan. Gold and silver coins can be used for barter if a worst-case situation arises. Gold is also a traditional safe haven, in risky times investors like to park money in gold, which drives up prices.
Agriculture is another steady investment in tough times. When money is tight, people only spend on the essentials, like food. An agriculture investment will pay returns each year, no matter what is going on in the outside world. New technologies for growing, such as hydroponics, provide extra insurance against bad harvests caused by draught or adverse weather.
Something To Consider When Looking At Overseas Property Markets
Tourist Rental Collapse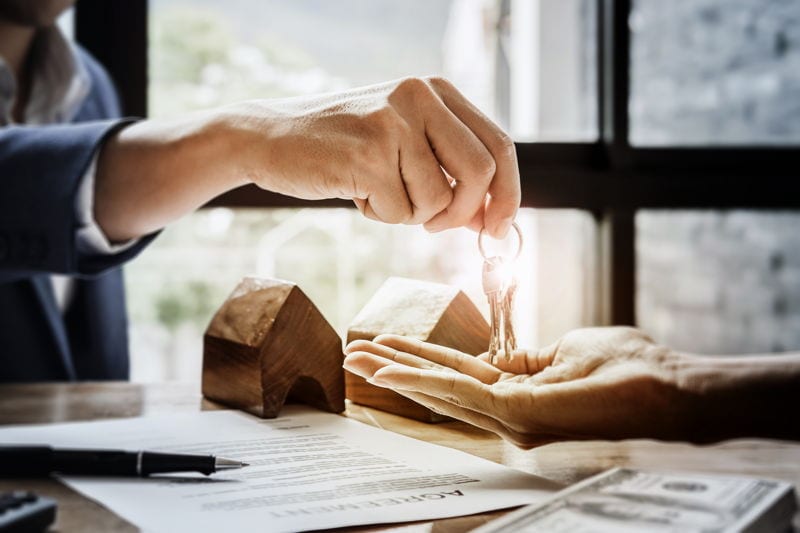 The global shutdown has ruined the tourist industry. This has hit a certain group of landlords especially hard.
Airbnb owners have been buying up properties in tourist areas had been doing very well. However it's becoming apparent that many of these landlords overextended themselves. They were using the rental income to pay the mortgage, without the capital to back up their loan.
What was once a steady source of income is now a major financial drain. It seems likely that the market could be about to crash in these areas as Airbnb hosts sell to become liquid.
This is sure to provide opportunities for investors who have cash to spend. Obviously buying to rent in these areas is unlikely to return a big profit in the short term. But if you can afford to hold long-term, or are buying with a view to living there, this is a golden opportunity.
Countries Where You Can Find Undervalued Real Estate
Italy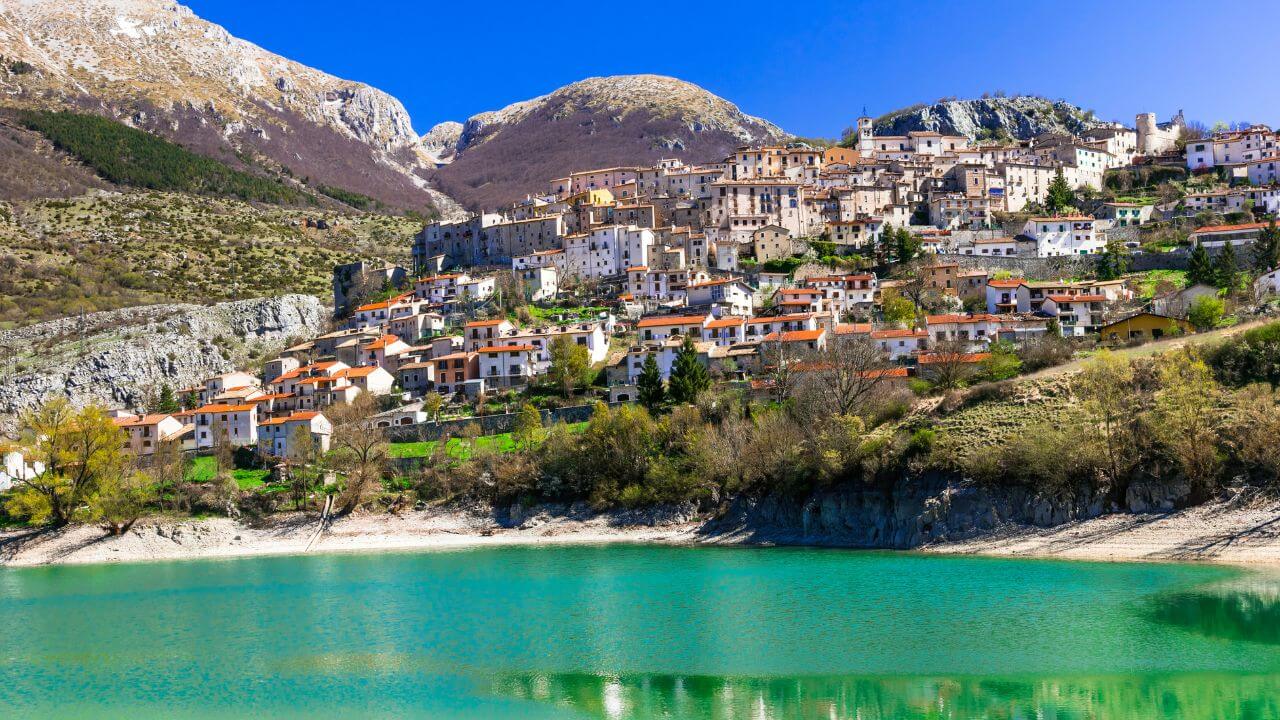 Italy has suffered more than most from the Coronavirus. Early on it seemed like the Coronavirus was isolated to a few countries and Italy stood out. Now we know that the virus has impacted the whole world. The Coronavirus does not respect borders. It seems the only way to stay safe is by following the guidelines set out for you.
Italy has been a bargain for a number of years now. Abruzzo and the south of Italy has some of the most heavily discounted markets in the world. It's likely that the growing Airbnb storm will lower prices in the major tourist cities like Rome, Milan and Florence.
Over the next 6 months to a year you can expect to see the whole of Italy on sale. This is not a place to buy for an investment. Liquidity is going to be low so selling could be difficulty. The short-term rental market is going to suffer as well.
An investment in Italy should be because Italy is part of your dream lifestyle. Buy here if you want to live in Italy, at least for part of the year. Long-term you will see some profits, but if you are looking for fast returns, there are better options.
Portugal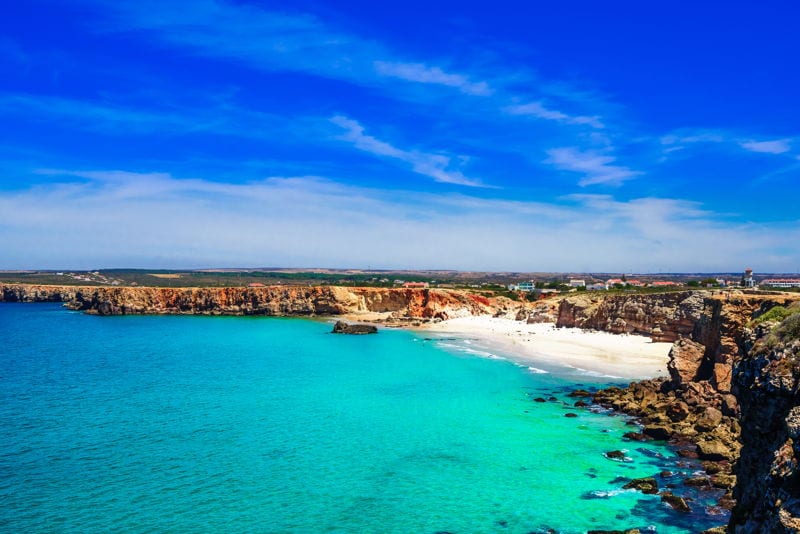 Portugal has been one of our favorite recommendations for overseas living for years. One of the main reasons for this is the Golden Visa program.
An investment in Portuguese real estate puts you on the fast road to residency with the potential for a passport. Other countries are starting to compete, but Portugal still offers the quickest and easiest path to an E.U. citizenship.
The best Portuguese markets have been Lisbon and the Algarve region. Over the past few years Porto has joined this list. Real estate prices have been rising fast in these places, and the Coronavirus is most likely going to cause a sharp correction.
Lisbon is a romantic city with historic buildings and lots to see and do. It's a busy city perfect for people who like to keep a busy social calendar. Porto doesn't have quite the same amount going on as Lisbon, but benefits from being less expensive. The architecture is arguably better too.
The Algarve is a stretch of coastline that includes some of the best beaches in Europe. This is a favorite spot with holidaymakers from across Europe. It's also an expat favorite, especially with Brits who have been living here for decades. Fortunately, the terrain has prevented it from becoming overbuilt. The Algarve is warm throughout the year, with long hot summers.
Brazil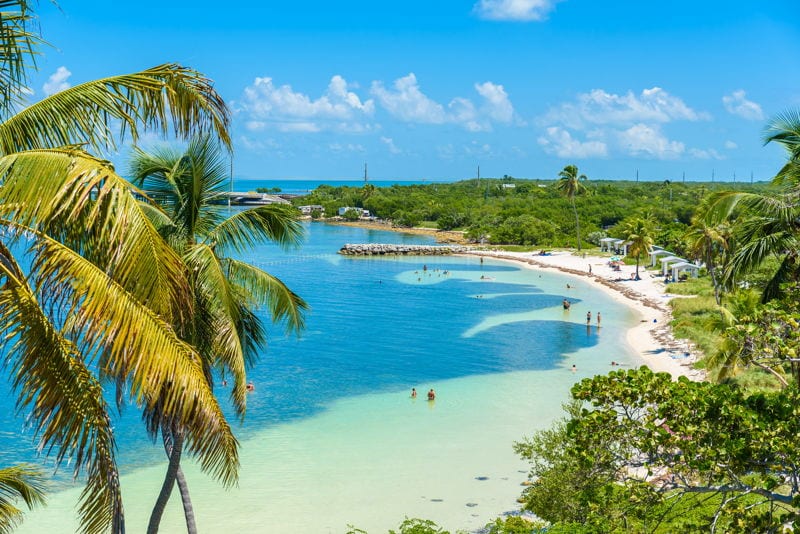 Brazil is already on sale thanks to the strong dollar. U.S. dollars go a long way in Brazil, but public perceptions have kept expats away. Most of the news from Brazil isn't positive, and parts of the country are very dangerous. However there are parts of Brazil that are a world away from this.
The north east coast is one of these regions. This area is where the Brazilian middle classes like to take their vacations. Life here is relaxed and largely untroubled by the cares of the modern world. Heavy industrialization hasn't come to this district and the way of life has stayed much the same for decades.
This part of Brazil offers some of the best value beach real estate you can find anywhere in the world. The government is working to attract foreign investment and has made an enticing visa program. If you are 60 years or older and have a monthly income of over US$2,000 you qualify for residency. Some of the benefits of this include access to public health care and the right to work.
Dominican Republic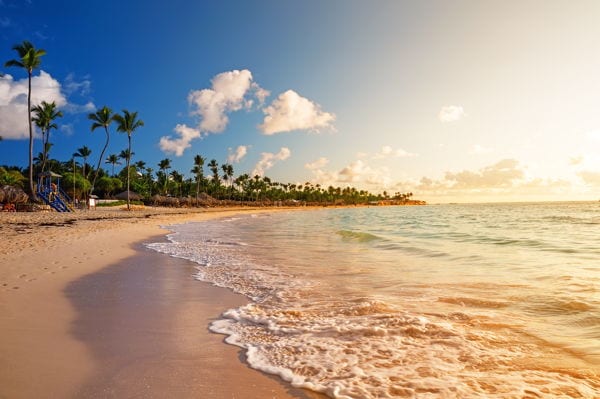 The Dominican Republic has been working hard to attract tourists and expats to boost the economy. Money has been spent on the country's infrastructure, from airports to new roads, hotels and healthcare.
This was having a positive effect on real estate prices. The Airbnb market was strong and so was the market for expat homes and condos. People buying for the Airbnb profits were pushing up prices everywhere.
The Coronavirus is likely to cause prices in the Dominican Republic to drop significantly. Tourists will be forced to stay away. Many of the landlords who were using rental income to pay the mortgage will have to sell. If you want to buy real estate on the Caribbean then the Dominican Republic could be about to go on sale.
The Dominican Republic has some of the best beaches in the world. The Caribbean is warm throughout the year. The dry season is from December to April making it perfect for snowbirds looking to escape the worst of the winter weather.
Oliver Lovett