"Ask Local"…And Other Tips For Finding A Rental Overseas
"When I arrived in Santiago, Chile, tired and jet-lagged from Morocco," writes Latin America Correspondent Jody Hanson, "I went straight to the real estate agent, rented the first place I saw for a month, and moved in straightaway. My theory was that, from this base, I could take time to look for a 'good' place to live. In hindsight, it was poor planning.
"For starters, the apartment was on the ninth floor in a new building, one of those hideous places that all look the same. Second, I ended up paying a ridiculous 'finder's fee' to the real estate agent (who'd made but a single phone call on my behalf). Finally, because I was staying only a month, I had to pay an 'additional cost' and absurd extras like a 'final cleaning charge,' even though I left the apartment in better shape than I'd found it.
"The apartment was south-facing and very cold in July. Further, the view looked straight into a grey concrete parking garage, dotted with cars. The landlord neglected to warn me about electricity costs, so we ended up having an altercation about the bill.
"Still, the place did serve its purpose…
"Two weeks later I found the funkiest place I've ever lived–a studio apartment with a loft overlooking the Plaza de Armas, the historical and cultural heart of Santiago. Pamela Viodosola, the architect who owns the apartment, kindly held it for me for two weeks so I didn't have to pay double rent.
"My rent was the equivalent of US$425 per month (at today's exchange rate). In addition, I paid US$95 per month in building fees. Electricity came in at about US$45 a month. There was no charge for water because Portal Fernandez Concha is one of two buildings in the city with its own well. An Internet modem (the most expensive option because you have to buy credit) would have cost US$65 a month, but the office next door gave me their password (I drop off the occasional bottle of wine).
"In Santiago, as anywhere, rents for furnished apartments vary greatly, depending on the area where you want to live and the condition of the building. In Chile, there's another important variable–the fluctuating U.S. dollar, which means that, for dollar-holders, rent amounts can (and do) change all the time.
"In Chile it is also important to keep an eye on the 'hidden' fees that aren't covered in the basic rent quoted–including building fees (apartment buildings generally have 24-hour doormen, who have to be paid); weekly cleaning (that you may or may not want); utility payments; Wi-Fi (about US$20 per month is about standard with an apartment rental); and agent's fees. Also ask about the minimum rental time. For some places it is one month, for others three.
"How do you process all this? Well, a one-bedroom apartment in the city center advertised as available for US$480 a month in rent may work out to cost you about US$700 a month once all these other fees have been taken into account.
"If you are thinking of parachuting into Santiago to check it out as a retirement possibility, I'd advise staying initially in a hostel with cooking facilities if you are on a budget or in a hotel close to good restaurants if you prefer to eat out.
"From this temporary base, view furnished apartments online and organize inspection tours. Look for places that are close to the metro. If you enjoy cool temperatures, go with a southern view; for warmth, look to the north.
"The neighborhoods of Providencia and Ñuñoa are great for families with older children. Las Condes and Vitacura are ideal if you want to live close to work. It is also quiet in those areas, as there aren't many bars or much nightlife. The historical center of Santiago, the districts of Barrio Brasil and around Plaza de Armas, is the most charming, with lovely old buildings.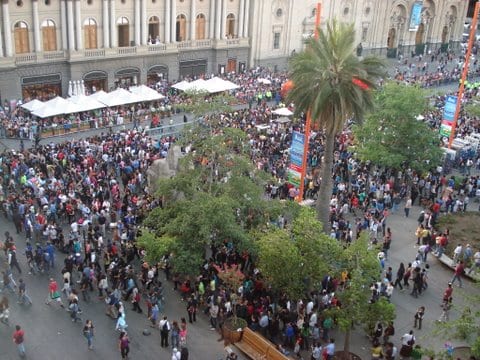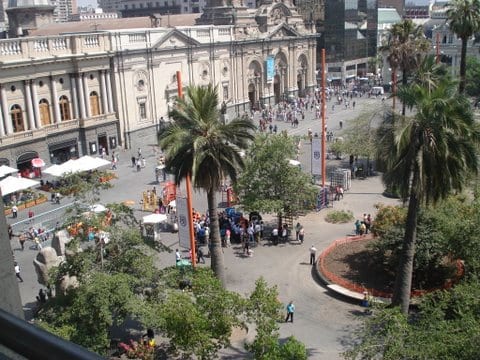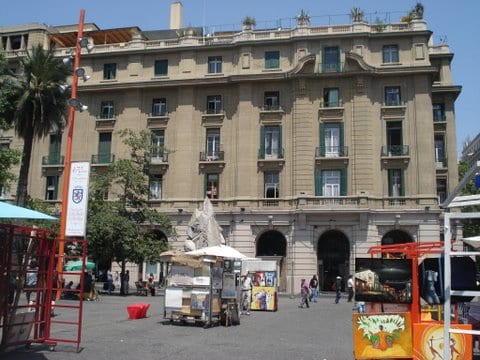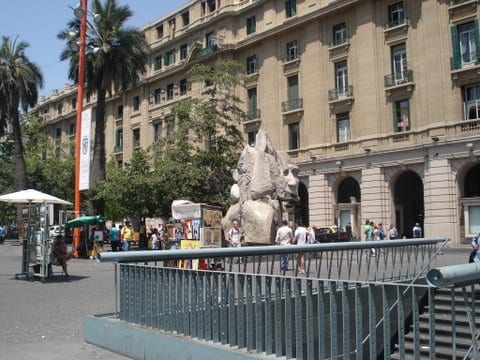 "The best way to find the best deal, as anywhere, is to 'ask local.' That is, ask everyone you meet if they know of a place for rent in the area where you're interested in living. Another option is to walk around the neighborhood where you want to live looking for 'Se Arrienda' signs in the windows.
"The next time I pack my two suitcases and carry-on to move on to another country, I'll take my own advice and slow down. As well as saving money, it will spare me the annoyance of having to go to bed in the middle of the day to keep warm."
Kathleen Peddicord