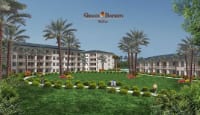 The Grand Baymen community consists of the Baymen Gardens Development on four acres, San Pedro Fitness Club on the adjoining two acres, and 175 yards due east is Exotic Caye Beach Resort giving you beach access.. The property has lush foliage with many birds and iguanas, and it is being developed as a private, fenced community. Baymen Garden has unsurpassed advantages:
Quality condominiums at reasonably prices.
First American Title insuring the project your investment.
San Pedro Fitness Club amenities included.
Private garden environment, with trees and birds.
One-, two-, and three-bedroom units.
Utilities are tied into San Pedro Town, with on-site cisterns in place to store and re-use rain water. Telecom services (phones and Internet), security systems, Cable TV, and hurricane windows (Miami-Dade standard) are also provided.
A great investment you can live in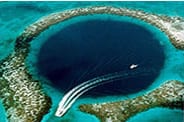 Baymen Gardens offers you a diversity of units at a very reasonable price range. As an investment, there are multiple, less-expensive one-bedroom options; these low-price units are more like a hotel, and can easily be rented out (Our standard furniture package is required).
Two- and three- bedroom units with ample verandas are available for those looking for a full-time residence or larger vacation home. These apartments, of up to 750 square feet, will have parking space for over 125 golf carts, owner's lock-up closets, and a privacy gate.
All these units can also be used to maintain QRP status, can enter the rental pool, and can benefit from mortgages through Caye International Bank.
Yes, I'd like to know more about Grand Baymen,
the Ambergris Caye turn-key development.
Please get in touch as soon as possible.