Belize is at the top of the list for anyone who dreams of clear, warm waters, swaying palms, sport-fishing, and white sandy beaches. It's a well-recognized destination among North American mainstream travelers. Belize is also big player in the ecotourism market and ranked world-class for diving and snorkeling. The barrier reef here is second in size only to the Great Barrier Reef in Queensland, Australia.
It's a Caribbean destination that's inexpensive when compared with most everything else in the Caribbean, so it draws more than just the high-end traveler.
We've been tracking an oceanfront project in Belize for more than a year, waiting for it to come to market. It's a one-of-a-kind beachfront project in the British-colonial style… one that's reminiscent of Belize's colonial past.
This is a limited-inventory opportunity to invest in Belize for capital gain, earn an income from the property, or even live in it if you prefer.
The project is now open for pre-sales, and, at this time, the offer is available exclusively to Live and Invest Overseas readers.
Belize is a successful and mature tourist market, so investors here are not gambling on an unproven idea.
And, "under the hood," the Belizean economy has been a strong performer. The country's GDP has averaged 5.5% annual growth since 2006 and even turned in a strong performance during the Great Recession.
Why Expats Come To Belize
Beyond its obvious tourism potential, Belize also draws a large number of expats, who come for these reasons:
English is the official language, so there's no need to learn a new language or to have legal documents translated.
Belize is close to the United States, less than two hours from Miami.
The currency is pegged to the U.S. dollar, so investors don't have the currency risk that you face with many overseas investments or relocations.
Property taxes are low, so the overhead of owning in Belize is attractive.
Belize is naturally beautiful, with year-round warm weather, warm waters, white sand, and friendly people.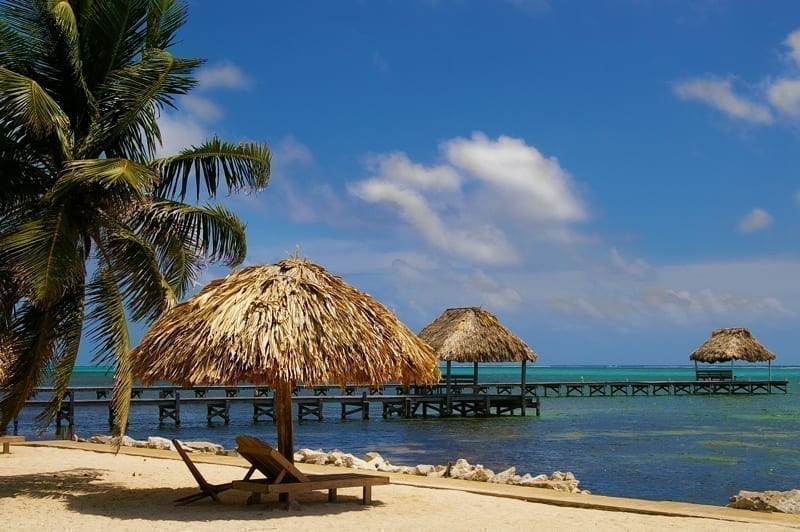 Ambergris Caye (pronounced key) is a narrow, 26-mile-long island just off the coast of the Belize mainland. It accounts for the lion's share of Belize's significant tourism income.
Located squarely within the barrier reef system, Ambergris Caye is where most divers and beachgoers headquarter themselves while visiting the country. Trip Advisor's Travelers' Choice Award has named Ambergris as the #1 island in the world for two years running.
The main population center on Ambergris Caye is San Pedro (locally called San Pedro Town), a typically quirky Caribbean town that's loaded with character, as well as a wide array of dining options, conveniences, and even an airport.
Investing in Ambergris Caye
In the context of an investment in the tourism industry, Ambergris offers a lot. It boasts a mature tourism market in a place that's best-in-class in a country that's world-renowned for its diverse tourism potential, from exploring Mayan ruins to watching a giant manta work the barrier reef.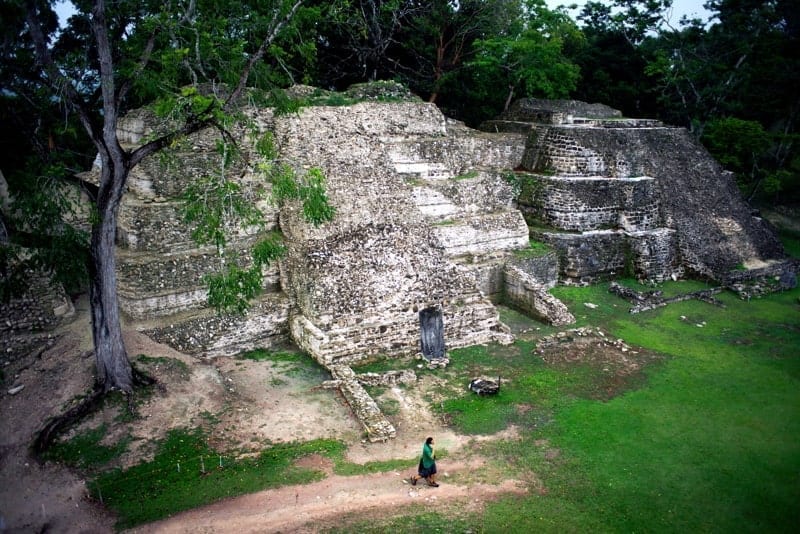 The new oceanfront project just launched is a luxury resort, condo-hotel, and conference center situated on a section of prime beachfront just a few minutes' walk south of San Pedro Town. The immediate area has a great assortment of seafront fine-dining options, as well as local restaurants, cafés, shops, and grocery stores.
The developer has signed a Letter of Intent with a major worldwide hotel chain that will operate the resort. A confidentiality agreement prohibits us from naming the hotel operator until the final contract is signed… but they're one of the world's biggest and best-known. You've heard of them.
You Have Multiple Options
You have a few options for how you could invest in what I see as one of the best ocean rental investment properties coming online anywhere in the world.
Of the 144 hotel units being built, only 54 units are available for purchase. The units on offer include studios, as well as two- and three-bedroom apartments.
The idea is that you'd buy an apartment, release it to the hotel's inventory to rent out to hotel guests, and then split the income.
Of the 54 available properties, up to 15 condos will be set aside to be purchased as private personal residences. Otherwise, your unit will be part of the hotel's inventory, except during the four weeks that you can have it for personal use.
I recently went on a scouting trip to see the area and the resort site. Seeing the site took all of 20 minutes… but I managed to stretch the evaluation visit into four days and spent the rest of my time enjoying the local waterfront restaurants, beaches, and amazing diving on the reef.
The resort hotel being built will be loaded with the amenities that you'd expect in a high-end property. However, in my view, the unique and therefore most valuable asset of this property is its conference center. Along with the British-colonial design, this is one thing that really sets this property apart from the competition.
Right now, Belize is not a popular destination for events and conferences, despite its natural beauty and diversions on offer. The only venue in the country with a sizeable conference center is in Belize City… which, to put it politely, is not a nice place. And the conference facilities there are too small to support a sizable event.
So the conference center at Grand Baymen Oceanside will have two advantages—it's in the country's best location and it's large enough for a full-scale event. It's bound to steal the country's existing conference business… and to make Belize more attractive as a conference destination.
This will help to keep the hotel rooms full and to boost everyone's ROI.
Prices start at US$234,900. For this price, you get the unit with the highest projected returns. From there, prices go up—according to size, floor, and view—to more than US$800,000 for a two-bedroom, oceanfront "end" unit with a premium two-way view.
For the ultra-premium experience, there are six oceanfront units available, with three bedrooms and more than 2,400 square feet of living space. These will run more than US$1.4 million.
You can reserve your unit with a fully refundable US$10,000 deposit. This deposit holds the property for 30 days, giving you a chance to come down and see it firsthand if you'd like.
If you plan to attend the Live and Invest in Belize Conference (Jan. 20–22, 2016), then your reservation deposit will hold your unit until one week after the end of the event.
Financing is available. If you qualify, you can finance up to 50% of the purchase at 9.9% interest, with amortizations ranging from 5 to 30 years. Contact the developer for the exact financing terms.
You can spend up to four weeks per year in your apartment at no cost. Of course if you buy one of the 15 residential units, you could be there whenever you wanted.
I think this new Ambergris property is a luxury resort that's in the right place at the right time. It will be a premium property in a premium location, a good formula for sustaining performance in all kinds of economic times.
For more information, to ask a question, or make a reservation, you can get in touch here now.
Remember, there are only 54 units available. (Actually 52, since Kathleen and Lief already bought two for themselves.)
Lee Harrison
Editor, Overseas Property Alert
Continue Reading: Unretirement In Paris, France