If you dream of owning a Caribbean home featuring a spectacular water view close to sandy beaches for strolling and lounging and with breezy trade winds to cool your afternoons, look no farther than Las Terrenas in the Dominican Republic.
The Dominican Republic is an independent country, although it shares its western border with Haiti, on the island of Hispaniola. The community of Las Terrenas is located on the north shore of the Samaná Peninsula. On the map it looks like a little thumb on top of the island.
Over the past few decades, Las Terrenas (population 39,221) has become one of the most popular Caribbean vacation destination for Europeans, especially the French. The official language of the Dominican Republic is Spanish, but walking around the whimsical town of Las Terrenas French is the predominant language you'll hear.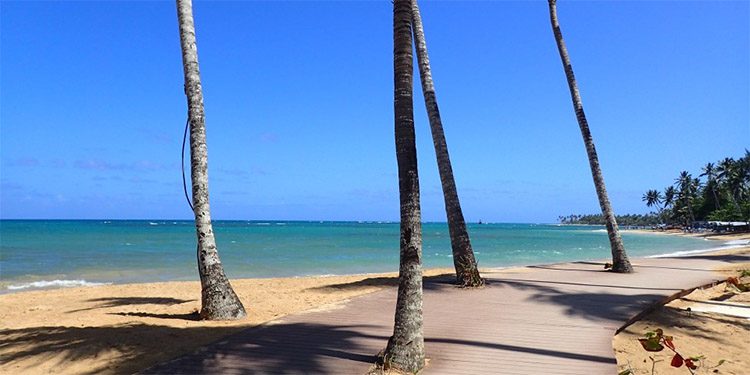 Traditionally, most North Americans head to Punta Cana or Puerto Plato for all-inclusive beach resorts, or they choose Santo Domingo for historical and cultural experiences. But if superb beach living is your goal, I agree with the Europeans—the best location in the DR is Las Terrenas.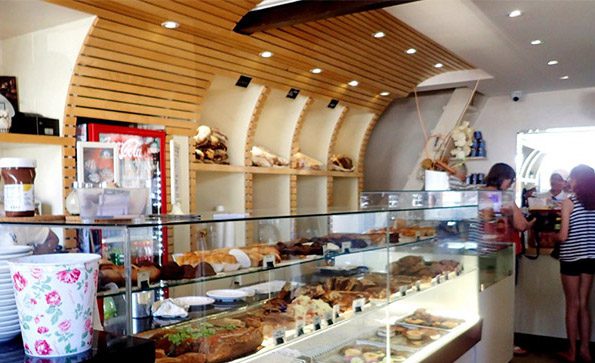 While I focused on Playa Bonita—because my group of friends and I rented an apartment on that beach—other notable nearby beaches include Playa Cosón and Playa Ballenas (the beach shown in the first photo above).
I was so impressed with the seaside living in this eclectic location that I made arrangements to view several properties to learn more about the real estate market and emerging trends. Las Terrenas is the kind of place where, once you've seen it… you can't help but be tempted by the idea of sticking around indefinitely…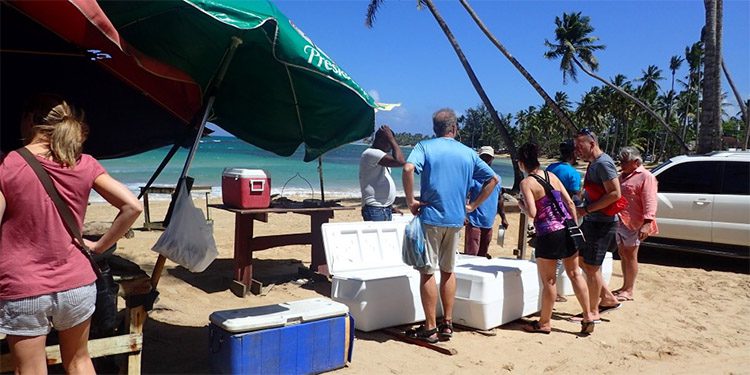 Properties In Las Terrenas Are Surprisingly Affordable For The Quality Of Life Here
Although Las Terrenas is a small community, you have many real estate options here… from hillside lots and apartments on the mountain overlooking the beach to condos and private homes right on the sand or with direct beach access.
Note that properties for sale here can be priced in both Dominican pesos and U.S. dollars.
I looked at lots for building your own home starting at US$25,000 for about 1,000 square meters of land and individual houses from the bargain price of US$75,000 for 80 square meters up to US$3 million for a 1,000-square-meter mansion (that's an expansive 10,764 square feet of house).
Apartments ranged from US$60,000 for a 40-square-meter one-bedroom unit with kitchenette up to US$700,000 for a 243-square-meter beachfront penthouse.
There are many two-bedroom apartments available for less than US$200,000.
In other words, it's very possible to buy very cheap in this glorious Caribbean beachfront town… or, if your budget stretches to support it, to invest in a truly luxury-standard Caribbean beach home.
If the Caribbean is your dream, Las Terrenas could well be the secret to making it come true.
Wendy Howarter