Premiere Caribbean Resort Rental Opportunity—The Right Place At The Right Time
For coming up on 30 years, since my first visit as a young girl, Belize has been one of my favorite places on earth.
Belize's Ambergris Caye, the 26-mile-long island just offshore the mainland, is my top pick for Caribbean escape. I've long considered investing in a place of my own on this sand-fringed island that Lief and I could use for vacations with the kids and rent out otherwise.
The trouble was, I didn't like any of the options available for purchase. Inventory to date has been cookie-cutter, nothing interesting enough to get my attention.
This has changed.
I've been tracking an oceanfront project in Belize for more than a year, waiting for it to come to market. It's a one-of-a-kind beachfront project in the British-colonial style… one that's reminiscent of Belize's colonial past.
This is a limited-inventory opportunity to invest in Caribbean Belize for capital gain while earning an income from the property… or even living in it if you prefer.
The project is now open for presales, and, at this time, the offer is available exclusively to Live and Invest Overseas readers.
Belize is a successful and mature tourist market, so investors here are not gambling on an unproven idea. And, "under the hood," the Belizean economy has been a strong performer. The country's GDP has averaged 5.5% annual growth since 2006 and even turned in a strong performance during the Great Recession.
Beyond its tourism potential, Belize also draws a large number of expats from around the world.
Ambergris Caye accounts for the lion's share of Belize's significant tourism income. Located squarely within the barrier reef system, Ambergris Caye is where most divers and beachgoers headquarter themselves while visiting the country. TripAdvisor's Travelers' Choice Award named Ambergris as the #1 island in the world for two consecutive years, 2013 and 2014. (I'm not the only one who likes it.)
The main population center on Ambergris Caye is San Pedro (locally called San Pedro Town), a typically quirky Caribbean town that's loaded with character, as well as a wide array of dining options, conveniences, and even an airport.
In the context of an investment in the tourism industry, Ambergris offers a lot. It boasts a mature tourism market in a place that's best-in-class, in a country that's world-renowned for its diverse tourism potential, from exploring Mayan ruins to watching a giant manta work the barrier reef.
The new oceanfront project just launched is a luxury resort, condo-hotel, and conference center situated on a section of prime beachfront just a few minutes' walk south of San Pedro Town.
The immediate area has a great assortment of seafront fine-dining options, as well as local restaurants, cafés, shops, and grocery stores.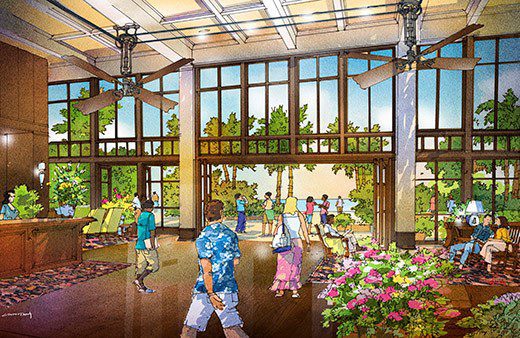 The developer has signed a Letter of Intent with a major worldwide hotel chain that will operate the resort. A confidentiality agreement prohibits us from naming the hotel operator until the final contract is signed… but they're one of the world's biggest and best-known. You've heard of them.
You have a few options for how you could invest in what I see as one of the best ocean rental investment properties coming online anywhere in the world.
Of the 144 hotel units being built, only 54 units are available for purchase. The units on offer include studios, as well as two- and three-bedroom apartments.
The idea is that you'd buy an apartment, release it to the hotel's inventory to rent out to hotel guests, and then split the income.
Of the 54 available properties, up to 15 condos will be set aside to be purchased as private personal residences. Otherwise, your unit will be part of the hotel's inventory, except during the four weeks that you can have it for personal use.
The resort hotel being built will be loaded with the amenities that you'd expect in a high-end property. However, in my view, the unique and therefore most valuable asset of this property is its conference center. Along with the British-colonial design, this is one thing that really sets this property apart from the competition.
Right now, Belize is not a popular destination for events and conferences, despite its natural beauty and diversions on offer. The only venue in the country with a sizeable conference center is in Belize City… which, to put it politely, is not a nice place. And the conference facilities there are too small to support a sizable event.
So the conference center at Grand Baymen Oceanside will have two advantages—it's in the country's best location and it's large enough for a full-scale event.
It's bound to steal the country's existing conference business… and to make Belize more attractive as a conference destination. We intend to use this new facility, when it's completed, for our own Live and Invest in Belize Conferences.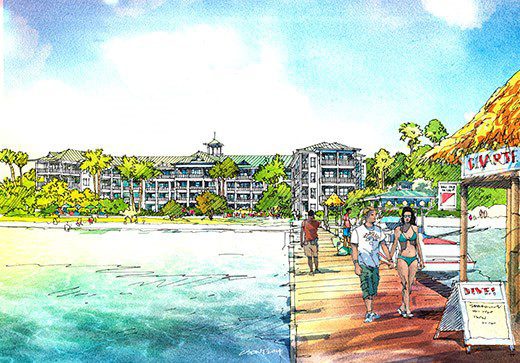 Condo prices start at US$234,900. From there, prices go up—according to size, floor, and view—to more than US$800,000 for a two-bedroom, oceanfront "end" unit with a premium two-way view.
For the ultra-premium experience, there are six oceanfront units available, with three bedrooms and more than 2,400 square feet of living space. These will run more than US$1.4 million.
Financing is available for up to 50% of the purchase price.
You can spend up to four weeks per year in your apartment at no cost. Of course, if you buy one of the 15 residential units, you could be there whenever you wanted.
This new Ambergris property is a luxury resort that's in the right place at the right time. It will be a premium property in a premium location, a good formula for sustaining performance in all kinds of economic times.
For more information, you can get in touch here now.
Kathleen Peddicord