Buenos Aires is one of the most cosmopolitan cities in the world.
Although most surnames are Spanish or Italian, the local populous is diverse, a reality reflected in the city's culture and vibe.
The food is eclectic and more varied than elsewhere in Argentina, as is the music. The city is fashion-forward… and sometimes sideways. The bohemian undercurrent is strong.
But I find it difficult to describe this most European of Latin American cities, because whatever I might say could immediately be contradicted. Buenos Aires is bustling but relaxed. Cosmopolitan but familiar. Some porteños (as the locals are called) are brusque, others are friendly. The people are proud of their history but generally progressive.
It's fair to say that whatever you're looking for, you can find it here. I'm not typically a fan of big cities, but there is so much to like here:
The city overall is inexpensive if you have dollars. Public services are generally cheap. Most museums and parks (of which there are scads) are free. While you can certainly find cheaper cities, you'd be hard-pressed to find another that offers as much beauty and culture with such an affordable cost of living.
People of all ages like to take regular exercise, especially walking in one of the city's many parks, or riding bicycles along 100 miles of bike lanes.
In general, it's easy to get around. There's a metro that sends out spokes from downtown, bus lines cover just about all areas in between, and taxis are inexpensive.
While there are sketchy areas, the streets are safe to walk even at night, and violent crime is rare in the city center.
While some older neighborhoods could do with a good scrubbing, the city is surprisingly clean. Despite the current economic crisis, parks and other public areas are well maintained.
Porteños are almost without exception well-mannered and educated.
The city is pretty. It doesn't remind me much of Paris, to which it's often compared, but Buenos Aires has its own charms and an open, expansive feel.
Of course, no place is perfect, including Buenos Aires.
Power outages are common in the summer. ATMs have an annoying tendency to run out of money over the weekend. As taxis and many establishments accept only cash, this can be an inconvenience if you haven't planned ahead.
The subte (metro) needs modernizing. Summer days can be oppressively hot.
But, on balance, I really like Buenos Aires, and I'd wager that, for many North Americans considering a move abroad, transitioning to living here would be fairly easy, with minimum culture shock.
Where should you think about hanging your hat in this brand-name city? I'd recommend these neighborhoods specifically:
Posh Palermo
Palermo is probably the city's largest barrio… so large it's subdivided. Palermo Hollywood and Palermo Soho have restaurants, bars, cafés, bakeries, and small shops and eateries on every block, as well as El Rosedal (rose gardens) and Japanese Gardens. There is a lot of activity.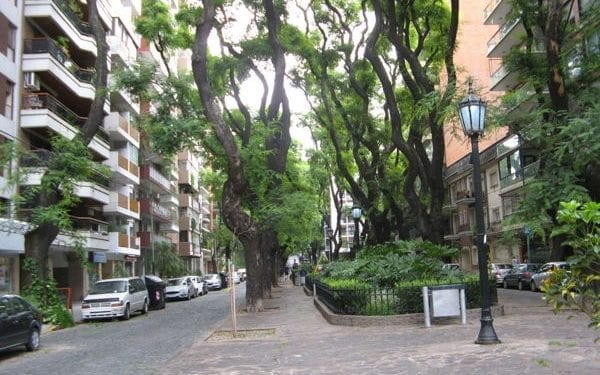 You could purchase a spacious loft apartment in Palermo Soho at an affordable price. The one I saw and liked was 74 square meters. The ground floor has a large living room, toilet, and kitchen. Upstairs is a bedroom with a bathroom and a private balcony. The building has a pool and sundeck, and the property is close to shopping and all services. It would make an excellent investment rental opportunity; the asking price is US$139,000.
Alternatively, you could rent a two-bedroom, one-bathroom, fully furnished apartment nearby for US$1,500 per month. The apartment I viewed is 85 square meters, on the top floor of the building, and has a private 23-square-meter terrace. The unit has a laundry area, central heating (Buenos Aires gets all four seasons), air conditioning, cable LCD 32-inch television, Wi-Fi, dishwasher, microwave, and a gas stove and oven. It's located very close to the shops, and a metro station is only two blocks away.
The neighboring barrio of Belgrano is also sometimes suggested. However, I found it a bit lackluster. Apartments tend to be small and pricey, but it might be a fit for you if you'd like to be near Palermo while living in a quieter residential area.
Famous Recoleta
Everyone likes Recoleta, home to the National Museum of Fine Arts and the Recoleta Cultural Center. If Palermo feels too busy for you or you want a more cultured setting, consider Recoleta, which sports many Paris-style town houses and is delightful to stroll through. Plaza Francia hosts a weekend handicrafts market.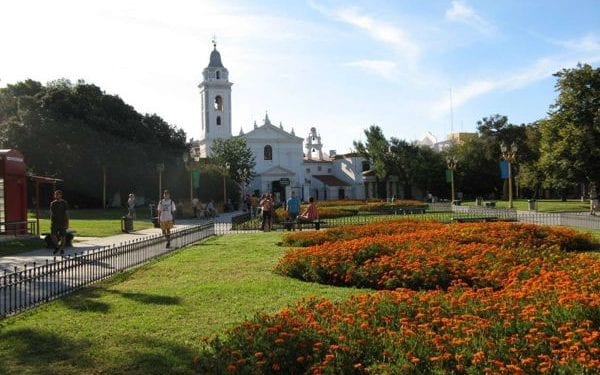 Here you can easily pick up a one-bedroom, two-bathroom apartment with a kitchen, dining room, and laundry area. The one that caught my eye is quiet and located at the back of the building. It has air conditioning and gas central heating and is priced at US$392,000. Recoleta is one of the most desired neighborhoods in Buenos Aires.
Also on offer is a cozy one-bedroom, two-bathroom apartment with a kitchen and laundry area. Located at the front of the building, it offers an impressive view—the balcony feels almost romantic. The asking price is US$245,000. It's 53 square meters. Remember when shopping in European cities or cities that have a European feel (like Buenos Aires) that homes tend to be smaller than in the States. It is part of their charm.
Sultry San Telmo
San Telmo is one of the city's oldest barrios and is popular with locals and tourists who flood its cobblestone streets on weekends. I enjoy the architecture, the restaurants, and laid-back feel of this neighborhood. However, I wouldn't choose to live there. Much of it is a bit grubby. Also, things often break in the area's aging buildings. I suffered through a week of cold showers, the result of a broken gas main in the building.
However, as this area is so popular with tourists, you might consider an apartment here to rent out short-term. Be sure to have it thoroughly inspected first.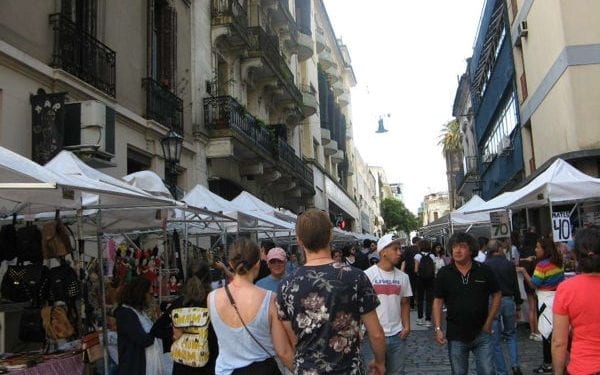 Personally, I'd focus on Palermo if you like activity and want to mix with other expats and Recoleta if you prefer a calmer, more cultured environment.
There are bike tours that begin in Palermo and run down to Recoleta. Cycling is an excellent way to see a good bit of turf in a short time and get a real feel for the neighborhoods.
John Clites