In this article, we take a look at some of the best places to buy real estate in the Dominican Republic.
The Dominican Republic doesn't have the brand name of other Caribbean destinations at the moment. But that is changing.
It's also a bonus for investors. The market here isn't inflated like in other Caribbean destinations. As a result, some of the best real estate locations in the Caribbean are in the Dominican Republic.
This sun-drenched country offers much of what makes other islands in the region great. But it also boasts a few unique selling points.
First is the close proximity to the United States. In some cases, you can simply take an hour's fight there.
Another benefit is the easy real estate buying process for Americans. Buying real estate here is quick and convenient. Buying real estate here also comes with some nice residency perks.
The strong tourist and rental market makes the Dominican Republic a great destination for a part-time retirement. You can live here for part of the year and generate income from your property while you are away.
North Coast (Sosua)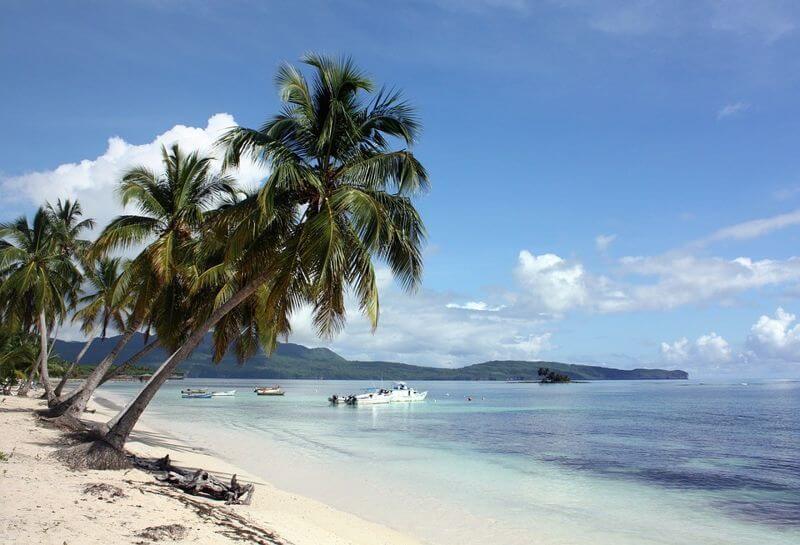 The town of Sosua is the heart of the country and quite possibly the best place to buy real estate in the Dominican Republic. It is located on the north coast and consists of several counties. These regions include El Choco, La Mulata, El Batey, Playa Chiquita, and Los Charamicos.
The North Coast is the hub of water activities, especially surfing. People visit the water retreats, kiteboarding, surfing and windsurfing schools, and training centers. It is also popular for eco-tourism and there is a lot of countrysides.
Rental Potential
These areas are one of the hubs of tourism in the country. Moreover, the Dominican Republic has tropical weather all year, making it a great winter getaway for tourists. There is a lot of investment in the north coast by the Dominican Republic government. They see the potential here and are keen to establish the area even more.
As a tourist area, there are many English speaking rental estates here. This makes communication easy. The regular influx of tourists also makes it a great area for a rental property. A part-time retirement here can allow you to generate income while you are living elsewhere.
Infrastructure
Both Sosua and Cabarete are well-developed towns. They have proper schools, supermarkets, fire stations, banks, and other facilities. There are more than 20 restaurants in the town. Expats are never stuck for things to do or places to go.
Things To Do
The Bay of Sosua is a major highlight for tourists. A perfect place for those who love to spend the day on the beach. Other tourist attractions include Sosua Marine Sanctuary and Playa-Parque Mirador. There is also a permanent exhibition at the Jewish Museum near Synagogue.
Cabarete also hosts Kite Boarding World Cup, the International Windsurf Classic and the Masters of the (Surfing) Ocean every year. These events bring a festival-like atmosphere to the region.
Transactional Costs
As far as real estate in the Dominican Republic is concerned, the price of a sea-facing condo is quite affordable. It ranges between US$120,000 and US$250,000 depending on the location and quality of the property. Real estate near to the sea in the Caribbean can be very expensive.
The Dominican Republic really stands out as having an affordable property market. Still, prices have been increasing over recent years. But there is still room for further growth.
Invest In Our Top Pick For An Affordable Caribbean Lifestyle, The Dominican Republic
For anyone in search of laid-back island living, a welcoming expat-friendly community, and some of the best beaches in the world…
Live well on US$1,355 a monthjust a short walk from the beach… spend more and you could live right on the beach in Caribbean luxury…

Get a two-bedroom luxury condo steps away from the beach for what you'd pay for a shoebox in a North American city…

Enjoy year-round, summer-like weather—most days here are sunny with clear blue skies. The average high is 87 degrees Fahrenheit, with an average low of 73…
Click here for more information.
Samaná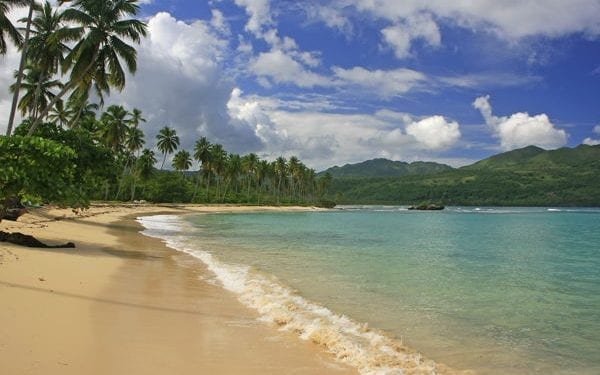 The charismatic city of Las Terrenas is at the bay of beautiful 9-mile beach. Samaná peninsula is located in a similar area with over 30km of pristine beaches. As well as the amazing beaches, the area benefits from tropical jungle surroundings.
Rental Potential
Samaná has a total population of 0,865 (2012 Census). But it's not only the native population that is the target market for real estate rentals. Samaná is one of the biggest tourist hot spots and remains populated throughout the year.
However, the "high" season begins in mid-December and finishes in mid-April. The next wave of tourists arrive early June and ends in mid-September.
Towns like Samaná are best for short term rentals as there are a lot of tourists who look for a nice place to stay. Tourists have traditionally come here for all-inclusive package deals. This is starting to change as house rentals become more popular
Infrastructure
Lifestyle in Samaná is simple, but all the basic requirements are there. Therefore, making Samaná your tourism destination or permanent accommodation is not a bad idea. The town has a robust infrastructure with all the facilities available including,
Health Care Units
Local and International Schools
Supermarkets
Banks
Eateries and Shopping Centers
More than 25 franchises of international restaurants like Las Ballenas, Baraonda at Alisei Hotel, La Terrenas Town, Mi Corazon (809-240-5329) – Gourmet
Things To Do
Samaná has an impressive tourism scene, especially for people who are into extreme adventures. Some nearby attractions in the place include El Limon (Waterfall), Los Haitises National Park, Cayo Levantado Island, Taino Park
Samaná Museums: Whale & Shipwreck, Kaio Natural Aquarium, Humpback Whales
As far as water and beach sports are concerned, Samaná's warm waters never disappoint. There are several activities to do in Samaná such as
Underwater diving
Boating
Windsurfing
Sailing
Kayaking in the Ocean or Rivers
Stand Up Paddle Surfing
Motor Bike Riding
Transactional Cost
The average construction cost in the Dominican Republic is between US$70 and US$80 per sq/ft. Buying an apartment in Less Terranace, in the center of the city range from 76,000.00 RD$ to 88,000.00 RD$.
Bavaro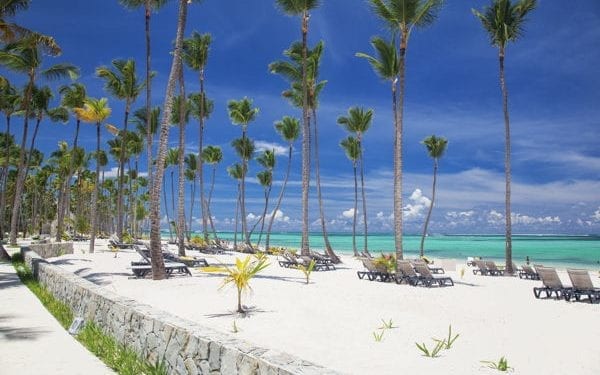 Bavaro is a tourist region in the Eastern province of the Dominican Republic. It was developed as a town for people who were associated with Punta Cana tourism industry. Later on, it became a tourist attraction itself. More recently, it has become an up and coming place to buy real estate in the Dominican Republic.
The area is associated with luxury hotels but there more to Barvaro than this. The beach town has a strong community and there is a sizeable expat community who stay here throughout the year.
Rental Potential
The region extends a little over 9 miles into the north with almost 6 miles of seashore. It is one of the most developed beaches in the area. The shore is lined with beautiful white sands and crystal blue water.
There are hotels, restaurants, gift shops, theme parks, shopping malls, and resorts. Temperatures remain quite consistent throughout the year. Sea temperature usually stays around 78F. During the summer you can expect frequent brief showers which keep the temperature pleasant.
The region is one of the hottest areas in the country for real estate investment. Many real estate developments are in process and plenty more about to start. A number of expats have invested in the area. Quite a few of them have more than one investment.
The buyer is generally someone looking for a vacation home at an affordable price. A place they can use for a few weeks and rent out for the remaining period.
Infrastructure
Bavaro has a basic lifestyle. Most people move here for the beach. You will not find European standard infrastructure here. However, it has everything you need to have a great time and live a simple life. The infrastructure includes:
Road network
Hotels and restaurants
Public transport including buses
Rental cars
Shopping malls
Gift shops
Golf course
Schools
Things To Do
There are various attractions and activities in Bavaro. These include tours, outdoor activities, day trips, concerts, adventure, water sports and more. Some of the top things tourists can do include the following:
Day cruises including booze cruise
Private sightseeing tours
Parasailing, canoeing, snorkeling
Cultural tours
4WD, ATV and Off-Road Tours
Nightlife experiences and casinos
Classes and workshops
Parks and nature
Boat tours and water sports
Transaction Cost
Single bedroom condos and apartments can be bought anywhere between US$90,000 and US$150,000 depending on the location. 2 bedroom condos can be found for US$200,000 – US$250,000. But, if you are looking for a 3-bed house, be prepared to spend in the vicinity of US$500,000.
As compared to other regions, Bavaro sees longer vacation seasons. This leads to a rent hike of up to 50%. It means you can earn more profit on your investment.
Cabarete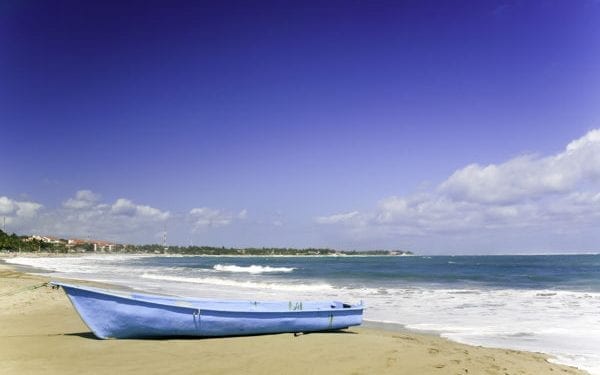 Cabarete is situated on the north coast in the Puerto Plata province and it's close to Gregorio Luperon international airport. Another famous town Sosua is just at a 10-minute drive from Cabarete. It is one of the main tourist attractions of the Dominican Republic offers a variety of water activities, especially surfing.
Locals, as well as tourists, love to visit the water retreats, kiteboarding, surfing and windsurfing schools, and training centers. There is a reason why it's known as the water sports capital of the Caribbean.
Rental Potential
Cabarete is renowned for its oceanic lifestyle and culture. Buying property in the town, especially in the bay area, can put you right in the center of all the fun. All it takes is a walk to find beautiful beaches, regional cuisine, and local retailers.
This small but lively town has usual tropical weather all year long making it a heavenly venue for tourists from all around the world. Moreover, the Dominican government is itself investing in the north coast. They aim to firmly establish the cities of Cabarete and Sosua on the tourist map.
The cost of real estate, as well as cost of living, are relatively lower to elsewhere in the Dominican Republic. Another bonus is that the region is less prone to be on the receiving end of hurricanes.
There are many English speaking rental estates in the area, which makes communication easy. The cultural diversity of the area makes it a more reliable location for foreigners to buy, rent out and sell properties.
Infrastructure
Cabarete is one of the most developed towns in the country with schools and other academic institutions, supermarkets, retailers, restaurants, fire stations, banks, and other facilities. With more than 20 eateries in the town including Jolly Roger, you are always going to enjoy the cuisine.
A new highway is under construction which will connect Northern cities of Puerto Plata like Cabarete with the Southern region. This has the potential to increase the value of real estate here in the future.
Things To Do
Cabarete offers a diverse range of tours, day trips, attractions, outdoor activities and more. You can discover the city with Puerto Plata shore excursion, 4 wheel adventure, bus tours, and 27 waterfalls of Damajagua tour.
More adventurous outdoor activities offered by the town include scuba diving, kiteboarding, kitesurfing, lazy river tubing, and more. If you don't feel like doing anything extra, you can always enjoy the beauty and serenity of the Cabarete beaches.
Transactional Costs
As far as real estate in the city of Cabarete is concerned, the price of a sea-facing single room condo is quite affordable. You can acquire it anywhere between US$125,000 and US$250,000 depending on the location and quality of the property. If you're looking for multiple bedrooms, then the average price starts from US$300,000 and can go up to as high as US$500,000 again depending on a variety of factors.
Foreign buyers can get a 50% exemption from property tax. Another inventive is no tax on pension income from foreign sources. Foreign buyers can also get a 50% exemption for mortgage taxes when they're acquired through financial institutions regulated by the Dominican government.
In Conclusion
Real estate in the Dominican Republic is an interesting opportunity and a great way to
diversify your portfolio
. Prices across most of the Caribbean are too steep for all but the wealthiest investor. The Dominican Republic is one of the last untapped markets still open to the average investor.