Like A Fool In Panama—Shopping For A Rental In The World's Frothiest Market
We thought we had a deal. We made an offer. The owners accepted it. The paperwork was in process.
Then, the next morning, a call from our agent:
"Someone else got in touch with the owners last night and offered more money. They took it."
"Oh…so we don't have the apartment?"
"No. The other renter not only offered more money, but also agreed to start paying rent immediately."
Lief and I tried to begin our search for a long-term rental in Panama City during our final pre-move visit to the country last March. At that time, though, we were advised that, unless we wanted to commit to a place on the spot…and begin paying rent even though we wouldn't be moving in for four or five months…we should wait until we were on the scene and re-launch the search then, when we were in a position to act.
Fair enough. So, when we returned three weeks ago, we put on the full-court press. Word-of-mouth is typically the best way to find an apartment rental in a new city, so we began asking around…friends, colleagues, acquaintances. We put out every feeler we could think of. We bought the local papers and read the rental classifieds daily. And we engaged an agent to act on our behalf.
Lief and I agreed a budget for the monthly rent, then I set out to see what I could find that might suit.
I knew from our experience renting out our Bayfront apartment to tourists and visiting businessmen that the short-term rentals market in this city is at full boil. We've gotten as much as $500 a night for last-minute overnight rentals in recent months.
However, I wasn't prepared for how frothy the long-term rentals market has grown, seemingly in the past few months.
As I write (and, unfortunately, as we find ourselves searching for an apartment to rent here), Panama City's long-term rentals market has become a free-for-all. Landlords are asking silly rents…and renters are making offers that exceed them, even bidding against each other. Unprecedented monthly amounts are being paid for prime units (in Paitilla, for example, and along Avenida Balboa overlooking the Bay of Panama)…as much as $5,000 a month and more. Admittedly, this is for three-bedroom, 200-square-meter-plus units with water views. But, the point is, a year ago, people wouldn't have been able to keep from laughing out loud if you told them you'd just rented an apartment anywhere in this city for $5,000 a month. Nobody's laughing now.
And, even if you're willing to pay silly rent, you've often got to be ready to commit, to sign a contract, and to hand over a deposit, preferably in cash, on the spot.
Frankly, I feel foolish renting an apartment in this market at this time. But we have no choice. We're certainly not going to buy an apartment in this city at this time…and, well, Jack needs a place to sleep (other than the pullout couch he's been on for the past few weeks)…and I need an office. Staff from the States begins arriving in the city in less than two weeks, and my plan has been to use a third bedroom in our apartment as an office for several months, until we establish ourselves.
So, day after day, I've been out there, just like all the other fools looking to rent a three-bedroom apartment in a nice neighborhood in this town right now.
As I explained, Lief and I agreed a budget before I set out searching—that is, before I had any idea just how nuts this market has grown. Lief proposed we find something for $2,000 per month or less. Seemed reasonable. I passed this ceiling along to our agent, and I kept it in mind as I read through the classifieds each day.
Indeed, I found several three-bedroom apartments in decent areas for rent for $1,800 to $2,200 per month. Then I went to look at them.
In nearly every case, I discovered, apartments of the size we're looking for renting for these rates currently are in what the Panamanians refer to as "old buildings."
I'm a fan of old. Our apartment in Paris has more than three centuries under its belt. Broken stone tiles, split parquet, cracks in the plaster…those things add character.
That's not what the Panamanians mean when they refer to "old apartments" in their capital city. They don't mean charming. They mean worn-out.
And they don't mean hundreds of years old. "Old" in this town can be seven or eight years.
At least this was how things were represented to me. But I resisted the idea at first. Can't be true, I thought. Not every building in this city older than five years can be uninhabitable. It's a local prejudice. A cultural thing. New is better in this city…new is good…old is bad. But I'll keep an open mind, I told myself, and try to find something older. That way I'll get a better deal.
I tell you now, after having looked at several somethings older, I understood why, in this town, new is better.
You could buy "old," as friends of ours have done, in a good location, then rehab. This is the secret to finding an affordable apartment to buy in Panama City right now. Seek out a unit in a geriatric building, then replace the bathrooms and the kitchen, maybe the floor, certainly the fixtures and finishes…and, when all is done and dusted, as my Irish friends would say, you could have a very nice place, the cost of which you'd be able to boast about at cocktail parties.
But you don't want to rent geriatric, because the bathrooms and the kitchen and everything else is as-is. You, as the renter, aren't going to invest in improvements, and, once you're installed, neither is the owner.
Our $2,000 a month budget increased to $2,500. For that rate, we found a place in Paitilla…the one that the agent called us the next morning to tell us had been gazumped out from under us by renters willing to pay more rent and to start paying immediately. We'd asked for a mid-August start date for the one-year contract.
"How much more did they offer?" I asked.
"$500 more a month…$3,000."
Lief and I regrouped. We told our agent to expand the search parameters to include $3,000-a-month rentals.
Yesterday, we were scheduled to see four more apartments. One was rented at 11 p.m. during a late-night visit to the owner the night before. A second was another $2,000 "bargain" rental…in an old building. We crossed it off the list.
Leaving two $3,000-a-month three-bedrooms in Paitilla. I told the agents on the spot, standing in the living room of the second of these, that we'd take it.
"Oh, I'm sorry," she responded, "but I can't rent to you right now. Another couple is waiting down in the lobby to see the place for a second time. I have to find out their position before I can accept an offer from you."
Normally, you'd assume this was a line…a white lie to help enhance your eventual offer.
In this case, we passed the other couple in the hall on the way to the elevator.
"If they don't take the place, I will," I said on the way out the door. "Please call me as soon as they leave."
Twenty minutes later:
"They made an offer and handed over a deposit on the spot," reported my agent. "But the owners of that apartment have another one, just like it, in the same building. They had the second place listed for sale, but I've convinced them to rent to you instead, for $3,000 a month. I'll be right over with the contract so you can sign and give me a check for the deposit amount."
So, as far as I know, as I write, we have an apartment.
This circus won't last forever, of course. I give it six to 12 months. It's not that there aren't apartments. It's that the hundreds of apartments being delivered to owners (most of whom bought pre-construction) right now are being put immediately up for sale. Investors want to take their profits.
As more and more of these units come online, the market for selling them will continue to slow, as it has been doing for six months at least. Eventually, more new owners will realize, as did the owner of the apartment we believe (hope) we're moving into in two weeks, that, as selling becomes tougher…renting is a great option.
Then, as more and more apartments are made available for rent, the rentals market will calm down, too.
Unfortunately, we can't wait that long.
Kathleen Peddicord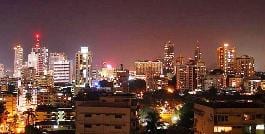 Panama City
P.S. We've been looking for relatively big and comfortable. Not luxury. But comfortable.
However, it's not only this segment of the market that's over-heating right now. Our Marketing Manager, Harry, is moving to the city in August. He's shopping for an apartment to rent, too. His budget is $600 a month. I assured him, six months ago, when he and we began making our plans, that he'd have no trouble finding something suitable for that price. I have to admit to him now that I was wrong.
Maybe this was possible six months ago…maybe not. But it's surely not a realistic expectation today. For that rent, you get tiny, dirty, and sometimes unsafe…or you get outside the city. Harry doesn't want to buy a car, and he sure doesn't want to brave Panama City commuter traffic every day. He's increased his budget to $750 a month, he's willing to take a studio, and he's agreed to consider unfurnished. Still, our agent scouting for him is struggling…
P.P.S. You see the opportunity, of course, if you're fortunate enough to find yourself on the other side of this conversation. That is, if you own an apartment in this city or are about to take delivery on one you bought pre-construction, my advice? Put it up for rental, either short- or long-term. Your return potential in the immediate term is explosive. Thinking medium-term, your returns should be great. And even long-term, you're looking at the high end of average, for, while the Panama City rentals market will calm over the coming year or so, it will remain vigorous and viable for some years to come.
P.P.P.S. Our local agent has been the best part of our Panama City rental shopping experience. If you, too, are foolish enough to be in the market for an apartment to rent in this town right now, I'd highly recommend her. Giulia has also been a super general resource, helping us to find a nanny for Jack, to source particular household goods, and to understand the finer points of getting ourselves connected (phone, electricity, Internet, cable, etc.). She also handles sales, of course. Reach Giulia here: PanamaRentals@LiveandInvestOverseas.com.