The Coronavirus has been a good reminder of just how fast things can change. In the space of a couple of weeks the world has been turned upside down. Everyday life as we knew it has completely vanished and it remains to be seen how much of it will return.
Social distancing will probably change some things forever. Crowded places such as malls, sporting events, and concerts might not fully recover until a cure is found. Even if governments ease restrictions on mass gatherings, people may not be willing to risk being around so many potential carriers.
Another area to be impacted by this is travel. Airports have traditionally been hives of activity. Heathrow Airport in London for example, saw an average of 213,000 passengers each day before the Coronavirus. Being surrounded by so many people, as well as the close confinement of planes mean this won't be the most popular way to travel during a pandemic.
Indeed air travel might not even be possible in the event of another crisis. The airports were closed before road borders. Flights from Europe were restricted a nearly 2 weeks before the border with Mexico closed.
American's who had a Plan B escape in Central America, were able to drive out of the U.S. up until the last minute. After all, it's not much use having a Plan B getaway that you can't reach in case of an emergency.
What Is A Plan B Destination?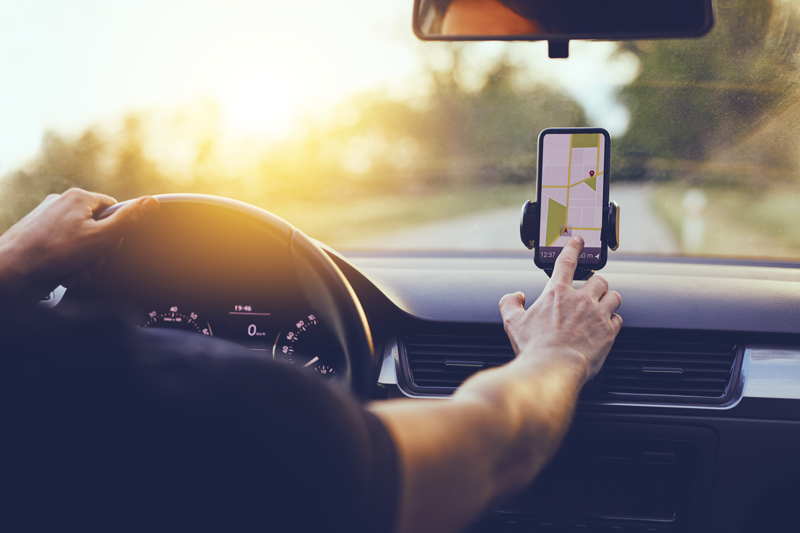 It can be different things to different people.
For some people a Plan B could mean an off-grid location. A place where you can be completely self-sufficient. In these places, you have the chance to live for months and even years regardless of what's happening in the outside world. Somewhere with solar power, a backup generator, and the ability to grow your own fresh fruit and vegetables.
But it doesn't have to be an off-grid hideout. A home in the countryside or by the beach. Somewhere you like to spend time. Imagine spending a future lockdown in a sunny country with your own private swimming pool. In Central America this is an affordable option.
Before You Travel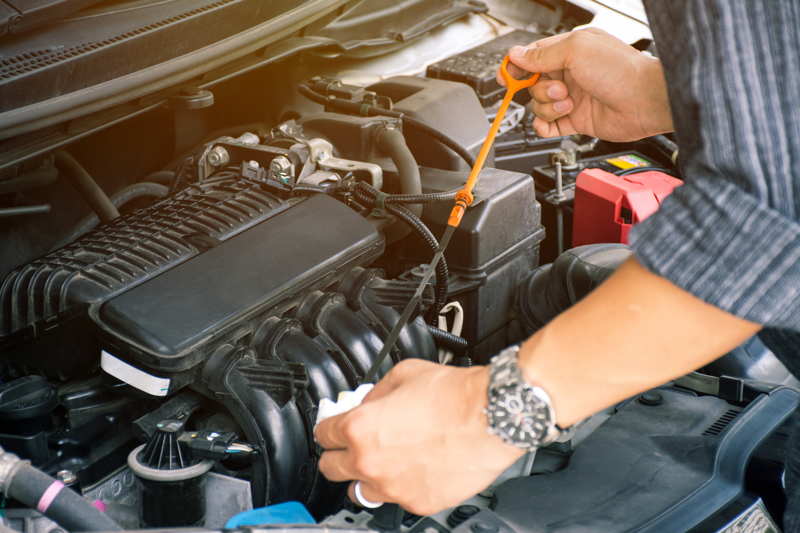 Driving across the border and down through Central America is not your standard road trip. You will need to make sure that you have prepared thoroughly before you set off. Make sure your vehicle has been recently serviced and is running well. You will also need to check;
Lights are working
Oil and coolant are topped up (and that you have supplies for the journey)
That your tires have sufficient tread and that you have a spare and jack
Double check the AC, this is a big one driving in the tropics
Make sure you have an emergency kit with flashlight, jump leads, spare fuses etc
You will also need to ensure you have relevant papers for your travel. This is especially true if you are driving a big vehicle. A van loaded with supplies can be considered a commercial visit. This requires different papers.
Another consideration is insurance. Your U.S. insurance won't cover you in Mexico. If you get in an accident in Mexico and don't have insurance you could end up in a jail cell. Fortunately you can buy insurance at the border.
You will also need to factor in the cost of toll roads. In Mexico, there are toll roads spanning the country. These roads are well-maintained and can save you a lot of time. However they don't come cheap. Driving across Mexico via toll roads will set you back more than US$200.
General Rules And Safety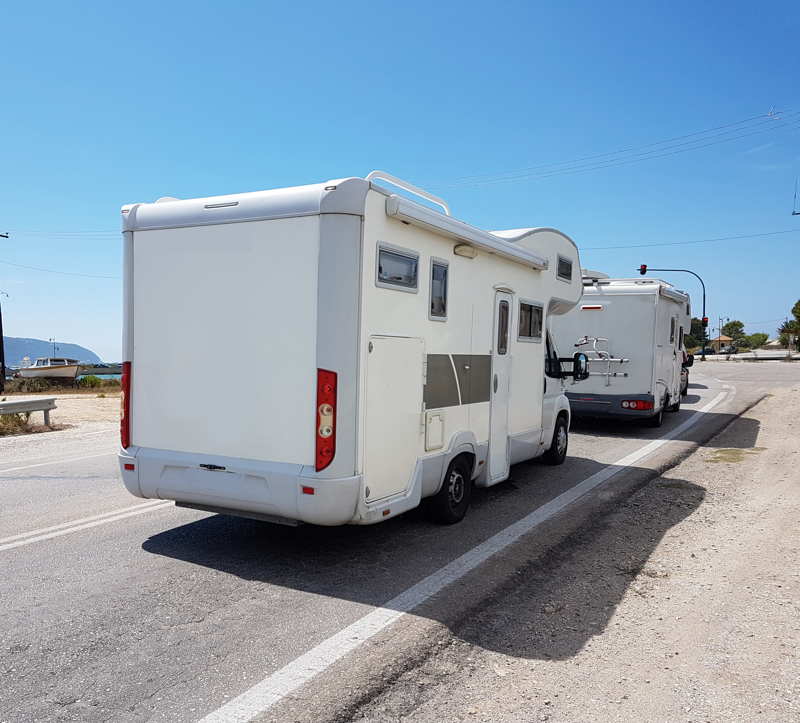 Take care around the border towns.
Don't drive at night. This is a good general rule to follow throughout Central America. While this might seem a bit drastic, it is better to be safe than sorry.
Drive slow and be ready for (potentially huge) pot holes. Road standards will vary dramatically throughout the journey. Bumps and holes will be hard to spot so keep your eyes peeled as you go slow. In Mexico they have unmarked speed bumps called torpes which you need to beware of.
This has a psychological aspect too. It's easy to look at a long straight road on the map and imagine you can average 65 mph. Using this average speed you set unattainable goals for how far you will travel per day. Failing to reach these goals can lead to disappointment. Worse still, you can try to make up time by driving too fast and brake an axel or something bigger.
Inspect your vehicle at the end of each day. Long distances on bumpy roads can cause nuts and bolts to come loose. A quick once over can potentially save you a lot of time.
Join a caravan. Adventure Trek runs caravans from the United States all the way down to Panama. They charge a fee, but take a lot of the stress out of the trip. They will be able to guide you through customs and know the best roads and places to stop.
Travel with a Spanish speaker. This will make things so much easier and could be invaluable if you need assistance. This is another benefit of travelling with a caravan.
Mexico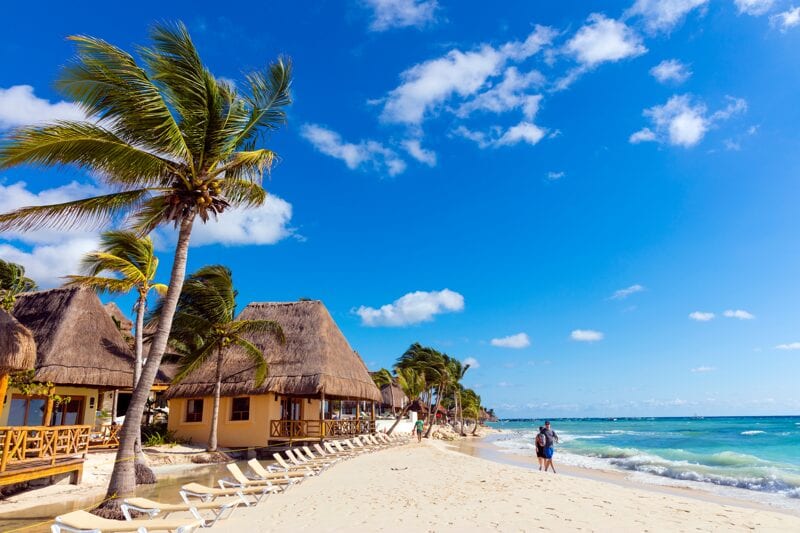 How Many Hours Drive From The El Paso Border?
Mazatlan is around an 18 hour drive. Driving from the border to Mexico City is around 20 hours driving time. Driving from the U.S. border to the popular region of Cancun takes between 24-30 hours driving time.
Driving right through Mexico takes close to 40-48 hours. Bear in mind, this includes the use of toll roads. Without them it will take significantly longer.
Where To Live
Mexico has so many options but a few places stand out.
Mazatlan in is a city of around half a million. There is a strong expat community here and English is widely spoken. The areas surrounding Mazatlan are famed for their beaches. Mazatlan is an affordable place to live with a decent infrastructure. Living here won't come a big culture shock so Mazatlan would suit first-time expats.
Durango is a mountain town around four hours' drive from Mazatlan. The town and surrounding mountains were used as the setting for a number of old Western movies. Today you can find affordable real estate and a pleasant year round climate.
How Long Can I Stay?
A standard tourist visa entitles you 90 days in Mexico. This can be extended for another 90 days once you are in Mexico.
The path to becoming to obtaining residency in Mexico is well-trodden. It's a fairly easy process and you shouldn't have difficulty in finding a lawyer to help you with the application. You will need to prove an income of at least US$1,500 per month to qualify for residency in Mexico.
Belize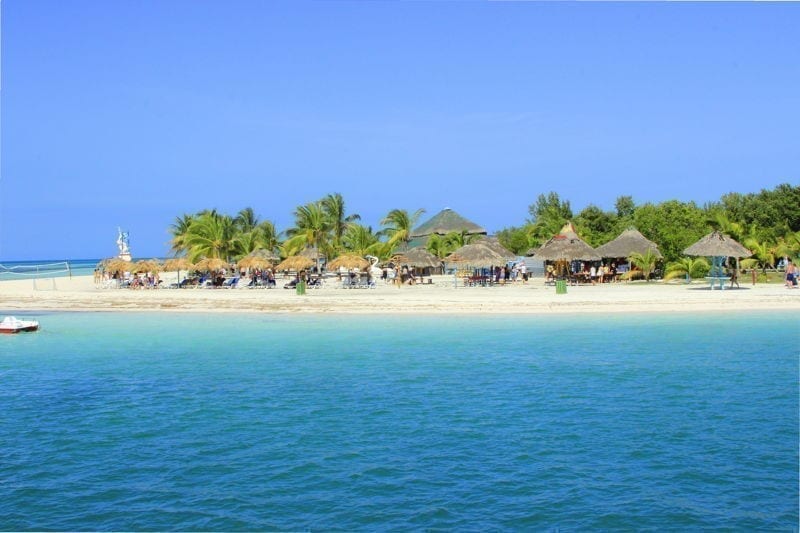 How Many Hours Drive From The El Paso Border?
It takes around 40 hours to reach the Belize border closest to the United States. Ambergris Caye, one of the most popular locations in Belize is here.
Belize City, is slightly further away but takes less time to arrive at by car. You can drive here in under 40 hours.
In Belize, the roads start taking a turn for the worse. To make it through Belize you will need a 4×4 vehicle. You might be able to make it with a regular car, but it's not advised.
Where To Live
Most people head for the coast. Belize has miles of pristine Caribbean coastline. The Cayes are the most popular destination in Belize. A collection of small islands where you can enjoy the warm weather and clear seas all year.
Belize also has a growing off-grid community. Places such as Carmelita Gardens allow you to live a self-sufficient lifestyle at an affordable price.
How Long Can I Stay?
Tourists can stay for 30 days or apply for a tourist visa which is valid for 6 months. A tourist visa costs US$25 per person.
If you want to stay longer term, expats and retirees are very welcome in Belize. The government makes it easy for people to relocate here.
The best program is the QPR (retirement) Visa. You need to provide proof of a pension or Social Security for at least US$2,000 per month. This visa comes with a number of extra benefits on top of the Belizean residency.
Panama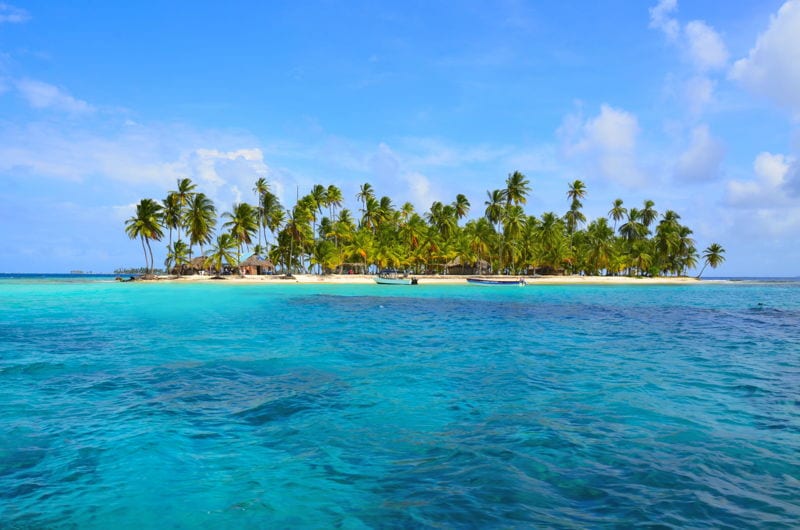 How Many Hours Drive From The El Paso Border?
The drive down to Panama will take close to 65 hours. Pushing on to Panama City will take at least another 5 hours and bring the total time spent on the road to 70 hours.
Panama is one of the safest countries in Latin America. The countryside especially is a relaxed and tranquil place. You can feel confident driving any time of day or night in Panama.
Of course there are some rough areas in Panama City, and other big cities, but many expats report feeling safer in Panama than in the United States.
Where To Live
Crossing the border from Costa Rica into Panama, the first county you visit will be Chiriqui. This is as far as many people get. The area is famed for its natural beauty and for being the bread basket of Panama. The mountain towns of Boquete and Volcan allow you an escape from the heat and humidity of Panama in lush surroundings. The nearby city of David has a world class hospital as well as big stores, supermarkets and things to do.
If you prefer to live by beach, Panama has plenty of choices. The Azuero Coast is a vast stretch of mostly undiscovered coastline. Life here is remote, quiet, and peaceful. Planned Communities such as
Los Islotes
are bringing U.S. standard houses and facilities to the region. In fact as you drive eastwards towards Panama City, most of the way is countryside with only small towns and the occasional city. Living out here means living like the locals
The 'city beaches' closer to Panama City have long been popular with expats. This area has the best facilities for beach living. You can find lots of bars and restaurants as well as big supermarkets, shopping malls and cinemas. This is also the most expensive beach real estate in Panama.
Panama City, known as the hub of the Americas, is a sprawling modern city. A real melting pot, people from across the world have come here to live and do business. Prices have increased over the last decade, but it is still cheap compared to similar cities elsewhere.
How Long Can I Stay?
On a tourist visa you can stay in Panama for 6 months. Some expats stay for years on the tourist visa, doing border runs for a new visa stamp when they need one. This was once a foolproof plan, but the government is cracking down and it's now a risky option.
Panama's Friendly Nations Visa allows citizens from the U.S. and other countries an affordable residency in Panama. There are rumors that the current administration might cancel this visa, so act fast if you want to make use of it.
The Panama retirement visa is an affordable option. Anyone with a pension or Social Security check for more than US$1,000 per month is eligible.
The End Of The Road
Panama City is pretty much the end of the road, but not quite. The end of the Pan-American Highway is a small town called Yaviza. It's a couple of hours outside Panama City. This is where the road ends and the jungle begins.
Travelling here takes the estimated journey time over 70 hours. Definitely a long journey. The type of trip that will bond you with your vehicle for life. And a reminder of how far you can get by car, should you ever need to.
Oliver Lovett