This Is How You Start
"The world is alive with opportunity.
"Specifically, in the context of this Retire Overseas Conference, the world is alive with opportunity for an interesting, rich, full, adventure-filled, and, sometimes, very affordable retirement in a place that is welcoming, beautiful, friendly, and engaging."
"That's our starting point…"
So I explained this morning to all those assembled with us here in Orlando this week… and so I'm trying to show, with the help of many dozens of normally far-flung correspondents, colleagues, expats, and experts. The bunch of us are doing our best to present the best current options worldwide for where to reinvent your life, in retirement or otherwise, full or part-time, depending on your personal circumstances, priorities, and agendas.
We're walking attendees, in detail, through the eight issues anyone making a move like this faces, no matter where in the world you decide to relocate, from health insurance and medical care to residency visas and figuring your retirement budget.
We've also tried to remember the big picture, because, in truth, moving or retiring to another country isn't for everyone.
Who should think about going overseas? To make a success of this, you need:
An open-mind…
A spirit of adventure…
A good sense of humor…
I'd say that everyone in the room with us in Orlando this week has an open mind and a spirit of adventure. They're all here because they're looking for something new, something better, something bigger, something different, something other. I'd say that those who've made the trip to Orlando this week are ideally suited to make a great success of this adventure precisely because they're considering it.
Our program this week has been conceived around a series of eight panel discussions intended to provide full-spectrum information and insights—pluses and minuses, good and bad—and to showcase as many different points of view as possible.
First up on stage were Lief Simon and Lee Harrison, our resident bean-counters, the two guys I know who are most experienced and most expert at tallying costs and calculating budgets. Lief and Lee walked the group through the thinking that goes into figuring out where you can afford to retire.
"The question," Lief explained, "is not how much does it cost to retire overseas?
"The question," he continued, "is how much money do you have to retire?"
Lief and Lee then proceeded to show attendees how to determine the answer to that question.
"Once you know the size of your retirement nest egg," Lee explained, "then you can figure out where that nest egg will buy you the retirement you want.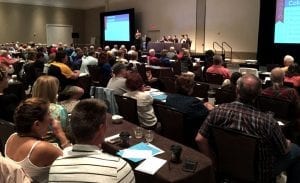 "In fact, though," Lee continued, "I'd say that's not the way to approach this. That's backwards. Start by thinking through the life you want. Imagine your ideal lifestyle. Then look at the numbers in that context. Where will the budget you've got buy you the lifestyle you're looking for?"
Lief and Lee remained on stage… and were joined by Mike Cobb and Kat Kalashian, for the next panel discussion, on Latin America. Lee, Mike, Kat, and Lief then introduced attendees to the pluses (accessibility, affordability, great weather, and lack of regulation) and the minuses (unreliable or nonexistent infrastructure, the mañanamentality, and lack of regulation) of the region where they each, for different reasons, have, for decades, been focusing their time and attention.
Next up, our Europe-experts: Kim Bingham, Monia di Guilmi, Mike Herndon, and Kat Kalashian. Advantages of Europe, according to Kim, Monia, Kat, and Mike? Developed infrastructure, overall quality of life, health care… and culture, culture, culture.
Disadvantages of Europe? We had trouble identifying any. Language could be a challenge, as, living almost anywhere in Europe, you'd have to learn another one. Exceptions include Algarve, Portugal, where the large and established British population means English is common, and Paris, for example, where it's possible to get by with English alone (though we don't recommend it).
In the past, we've highlighted the cost of living as a downside to Europe. Today, though, the still-strong Greenback and depressed local markets mean that some of the most appealing corners of the Old World are more affordable than they've been in a long time. It's possible right now to embrace retirement in France, Italy, Spain, Portugal, Malta, and beyond, even if your retirement budget is modest. Our Europe experts are walking through the details and running the numbers for all in the room.
Finally, our Asia pros: Neil Mahoney, Charles Conn, and Leon Wilfan, all with years of experience in this part of the world.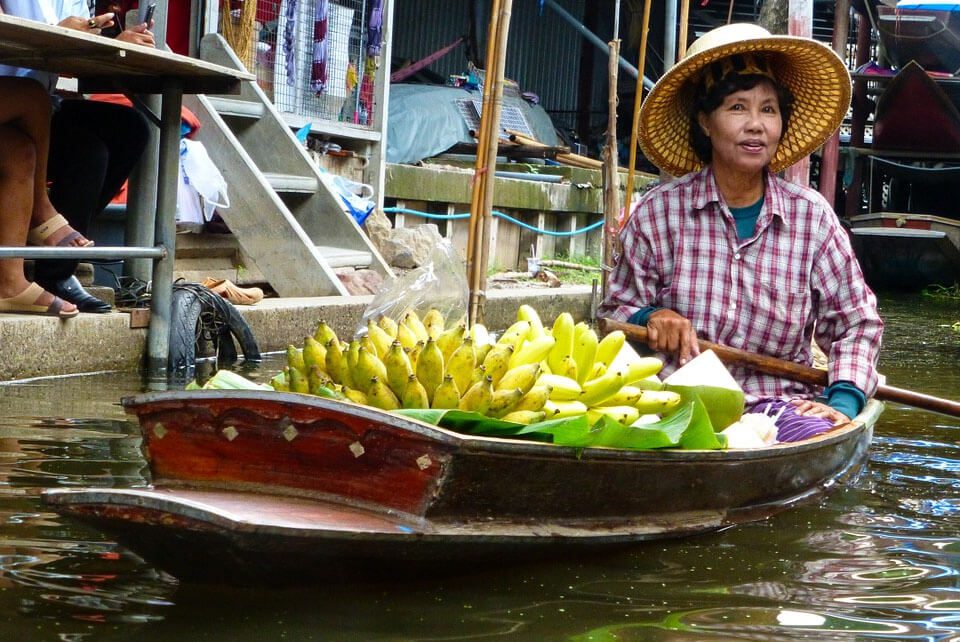 Pluses of Asia, according to our Asia experts? In this case, there's one great big serious plus: the cost of living. As Leon put it, "Everywhere in Asia where you'd want to retire is cheaper than the cheapest options anywhere else in the world."
That puts things into perspective.
Downsides to Asia? It's exotic, it's far away, and you'll struggle to be understood, sometimes even to read a restaurant menu. For the right person, though, the unbelievably low cost of enjoying the exotic delights of this part of the world can more than offset the associated challenges.
As I write, we're going over banking issues for the retiree overseas, including the particulars of how to open a bank account in another country and how to identify your best banking options in this post-FATCA, anti-money-laundering age.
More tomorrow…
Kathleen Peddicord
MAILBAG
"Kathleen, reading your enjoyable 
article on Helsinki
 prompts me however to raise one point, notably referring to Finland as a Scandinavian country. The Scandinavian countries are Norway, Sweden, Denmark, and Iceland, that is those countries with a shared history and speaking varieties of the linguistic group of Scandinavian languages.
"Although Swedish is still spoken along the coast of Finland, the principle language of Finnish belonging to a totally different group. That Suomi is an official minority language in Sweden does not alter the country designation.
Finland is however referred to (rightly or wrongly) as one of the Nordic countries. I have an association with Norway going back nearly 45 years and also lived and worked there and speak the language well. I have also lived in Sweden yet never have I heard anyone there refer to Finland as part of Scandinavia in these countries."
–Peter M., United States
Thank you for your feedback and insights.
Our Finnish Marketing Assistant Anki Hevonkoski responds:
"I agree with this reader to a certain extent. Finns try to keep it simple and try not to nitpick when people refer to us as part of Scandinavia, though geographically and, as the reader mentions, linguistically we are not.
However, culturally we are very much part of the Scandinavian countries rather than Russia.
Personally, I refer to Finland as part of the Nordic Countries and not part of Eastern Europe.

Comments