After years of freezing winters many Canadians dream of retiring to the beach. Somewhere warm and sunny where it never snows. A place where you never need central heating or a snow shovel.
Retiring to the beach doesn't have to be expensive. All the places on this list are affordable, in most cases you will find living here less than in Canada. In fact, lots of expats retire to these countries to save money and live better for less.
These countries all have simple and affordable residency options. Most of them have programs in place to attract expats. In today's fast-changing world, a backup option overseas can be a very handy option to have.
We take a look at some of the best beaches for Canadians to retire to either full-time, or just to escape the winter.
Coronado, Panama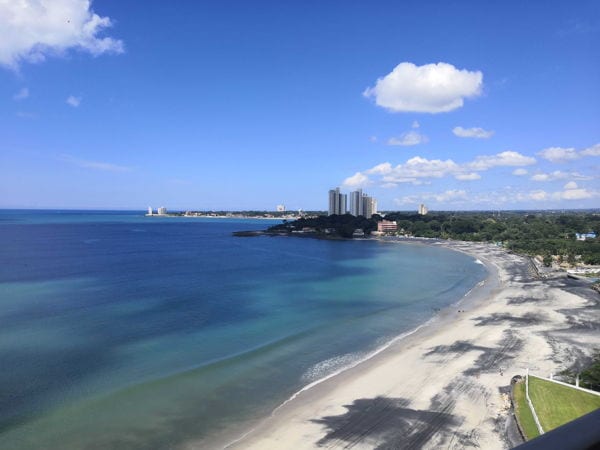 Coronado is part of the City Beaches, a stretch of coastline about an hour down the road from Panama City. The beaches here are quiet and the warm waters are usually calm. There are surf breaks a few miles down the road, but Coronado is almost always flat. The sand is soft and a mixture of black volcanic sand and yellow sand. The Pacific Ocean is warm throughout the year and there is no pollution either.
Coronado is a small town with a sizeable expat community. There are bars, restaurants, supermarkets, cinemas and everything else you would need. There are some health centers too, but it's reassuring to know that Panama City is close by.
Prices are higher than elsewhere along the coast, but you're paying for convenience and amenities. Coronado is the number one beach town in Panama.
Las Terrenas, Dominican Republic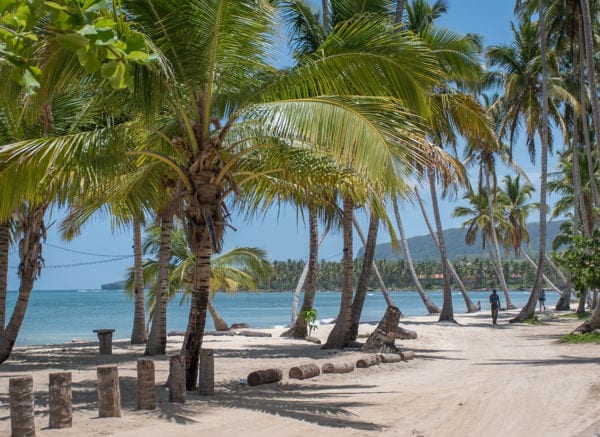 The Dominican Republic has some of the best beaches in the world and many of them are at Las Terrenas. They're the kind of Caribbean beaches that people dream of with white sand, palm trees, and clear blue waters.
There are beaches where you can sit in the shade with a cocktail and remote beaches where you won't see another soul. You can find calm spots for swimming and also surfing and kite-surfing beaches.
The town of Las Terrenas isn't like other expat towns in the Caribbean and has a strong European influence. There are high-end French and Italian restaurants at a fraction of the price you'd pay elsewhere.
The Dominican Republic is still a developing nation but the government has big dreams. Money is being spent to modernize health care and dentistry. The aim is to make the Dominican Republic a major medical tourism destination. There has also been money put into expanding the airports.
The Algarve, Portugal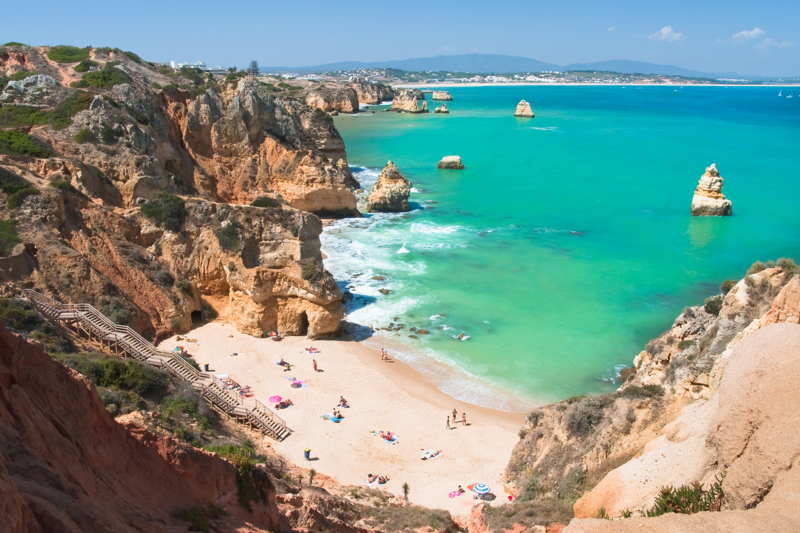 The Algarve in Portugal is home to the best beaches in Europe. The stats say there are more than 155kms of sandy beaches on the Algarve coast. This includes 88 beaches that have been awarded a blue flag.
The Albufeira region has the highest density of blue flag beaches. This is a popular area with expats. This area is popular for its golf courses as well as excellent beaches. It's also famous for seafood which is a specialty of the whole region.
Europe has a reputation as being expensive, but Portugal can be affordable. There's obviously a markup on prices in the main tourist areas, but outside of these prices are not expensive. Portugal benefits from one of the best residency programs you can find. Getting residency here is quick and simple. Portugal is a member of the E.U. so residency allows you to travel throughout Europe.
Fortaleza, Brazil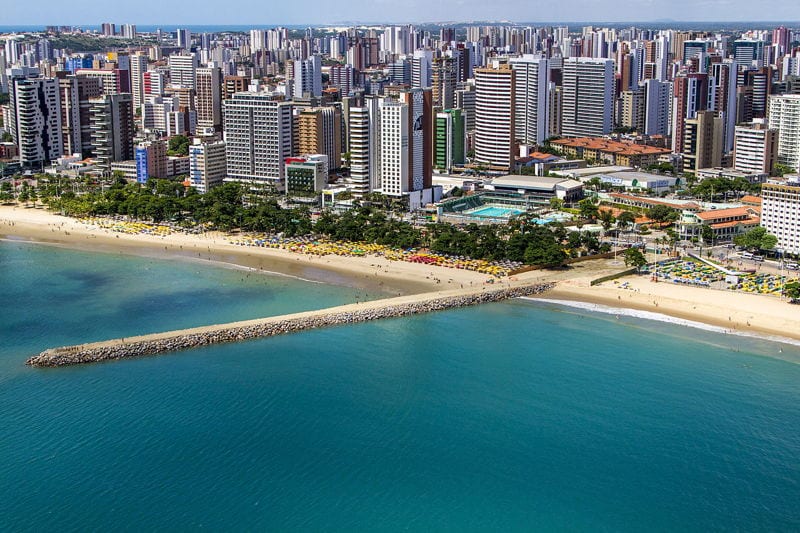 Beachfront property in Brazil is one of the biggest real estate bargains to be found anywhere in the world. The Brazilian currency, the Real, has fallen in recent years giving Canadians more spending power here than ever before.
In Fortaleza you can purchase beachfront property for under US$70,000. That represents incredible value anywhere, let alone somewhere with as much going for it as Fortaleza.
The Brazilian government also sees the potential in the Fortaleza area. They are investing in infrastructure including new highways. They are also making the residency process easier in an effort to attract expats.
Summer in Brazil runs from December until February. This makes Brazil a great option for snowbirds who can spend the best months of the year in Brazil and avoid the Canadian winter.
Ambergris Caye, Belize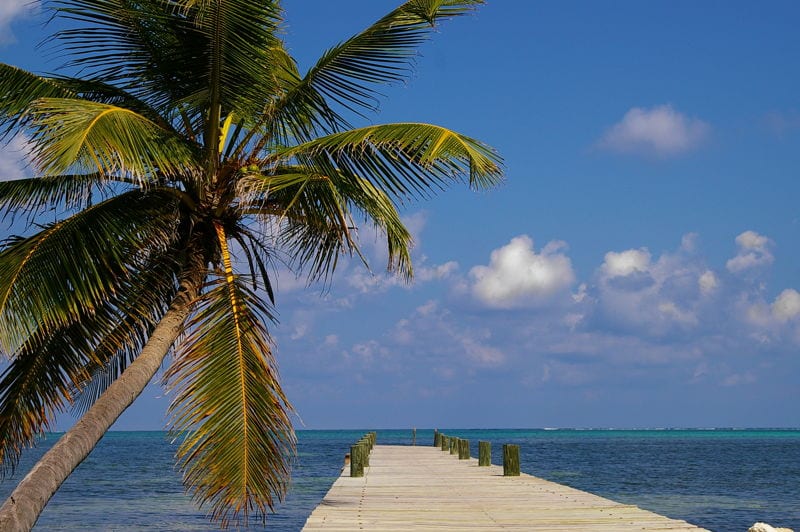 Ambergris Caye in Belize is a long-term Canadian favorite. Of course the Caribbean beaches here are beautiful, the water clear and warm. But the big advantage that Ambergris Caye has over the other places on this list is the language. English is the official language here. This makes everything easier. From integrating into the community, to purchasing real estate.
Prices continue to rise in Ambergris Caye but a couple can still live well here for less than US$2,000 per month. The cost of living will depend on how much you are willing to adapt. If you are happy eating more seafood and tropical fruits and veg then your money will go a long way. Imported foods that need to be shipped in cost a lot more than at home though. The same goes for alcohol. Local rum and beer is very reasonably priced, but you will pay a premium on overseas brands. If you are retiring here part-time you be sure to bring plenty of supplies with you.
Ambergris Caye is the biggest of about 200 Cayes off the coast of Belize. There are restaurants, bars and other amenities. This is also the place with the biggest expat community. The smaller Cayes tend to be quieter and cheaper. If you want to enjoy a more peaceful Caribbean retirement then Caye Caulker is a good halfway house. By Belizean standards, Ambergris Caye is expensive, but for a Caribbean island, it's still a bargain.
Mazatlán, Mexico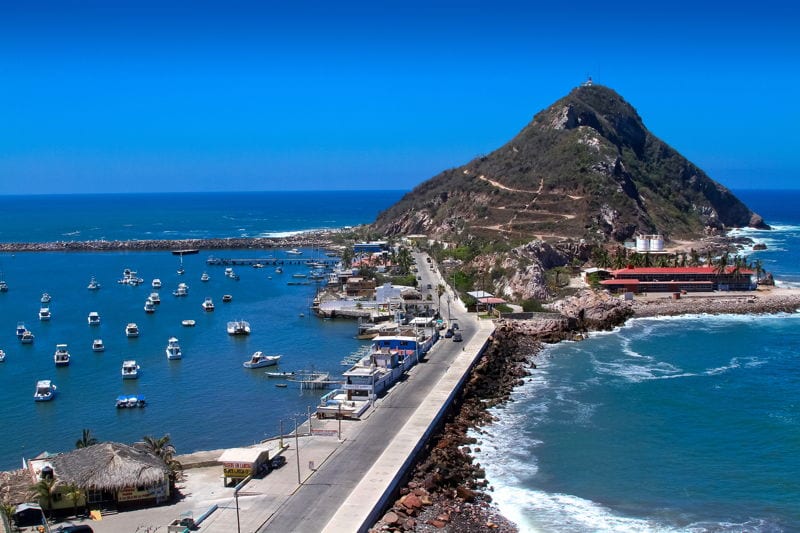 Mexico is possibly the easiest overseas option for Canadians. Firstly there's the proximity. You can drive to Mexico if you want. Flights are cheap and fairly quick. The culture is familiar too. Supermarkets in Mexico stock lots of the same foods you will find in Canada.
Mazatlán has a long stretch of beach coastline. Near to town the beaches are busy and lively. You can find restaurants, bars and coffee shops. As you get further from town the beaches get quieter, and a few miles out you can find long stretches of empty beaches.
Mazatlán town center is a big part the appeal of living here. The colonial center has been recently restored. This colonial center is what sets Mazatlán apart and a big part of the town's identity. This, and the lack of expats, mean the living in Mazatlán feels like living in Mexico. Some parts of Mexico can almost feel like living in a sunnier version of the United States.
OIiver Lovett