The best places to retire in Indonesia are some of the best places to retire in Asia. As a result, Indonesia is perhaps the most iconic retirement destination in Asia. For a start there are the beaches. Miles and miles of unspoiled white-sand beaches, perfect for a new life overseas. Most people come here to enjoy an outdoors retirement. Indonesia has some spectacular countryside. From jungles, to mountains, beaches and tiny hidden islands. City life and infrastructure is growing all the time though and you can find places with plenty of amenities should you choose.
Uluwatu, Bali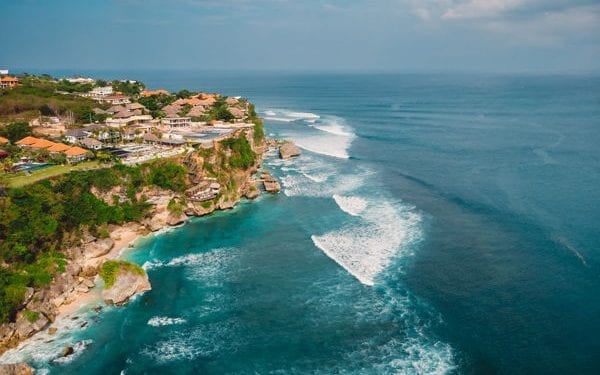 English Spoken
English is widely spoken throughout Uluwatu. You will have no problem getting by with English alone. It's always helpful to learn the local language though. To find out more about studying the local language check out Cinta Bahasa, here.
Safety
Bali is a safe place to live. Even in the tourist heavy areas, petty crimes like bag snatching are lower than you would find elsewhere. Bali is a safe place for expats to live. Home break-ins are rare, additionally there are lots of gated communities that benefit from 24-hour security.
Health Care
Uluwatu is a small place, but the Uluwatu Medical clinic will be able to take care of any minor ailments. The SOS Clinic is another option and open 24 hours a day. The Siloam Hospital in Kuta is the nearest hospital to Uluwatu, taking around 30 mins by car. Facilities here are good, and most of the staff speak English. It is expensive though, so make sure you have health insurance. A great resource on everything health care related in Bali can be found here.
Real Estate
Uluwatu is some way behind other areas in Bali when it comes to development. A real estate investment here comes with upside potential. If you are buying with a view to rent then make sure you buy close to the beach. Tourists come to Bali to surf and enjoy the beach life, if you are not close, you're not going to be able to rent your property consistently.
Other Info
Bali is one of the world's greatest surf destinations and Uluwatu is the best place to go. There are and places to hire boards if you don't want to bring your own. Beware though, this is not a place for beginners. Many who visit here choose to relax in a restaurant or beach bar and watch the experts. Uluwatu has a famous Hindu temple that dates back to the 11th century.
Sanur, Bali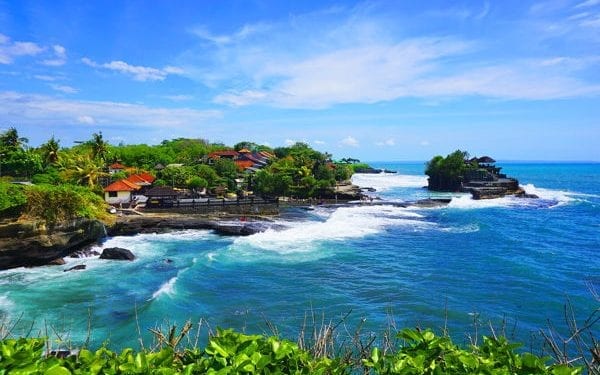 English Spoken
English is spoken throughout Bali. Sanur has a sizeable expat population, but you will also be able to converse with most of the locals in English. If you decide to learn some of the local language you can do so at the Cinta Bahasa School in Sanur. Click here for more information.
Safety
Ask expats about life in Sanur and you will probably hear words like tranquil and peaceful. Crime is very low here and there is a heavy police presence, even at night. If retiring somewhere safe is a high priority, then you should consider Sanur.
Health Care
The BIMC hospitals Group is an organization providing international class medical care throughout Bali. They have a hospital in Kuta, which is just a 20 minute drive away. If you prefer to stay in Sanur, the RS Bali Mandara Hospital is open 24 hour and provides a good service. There are also plenty of clinics that can provide you with prescriptions and other essentials.
Real Estate
There is a strong market in Sanur, both for rentals and sales. Sanur is one of the go-to places for luxury real estate in Bali. The central location makes it particularly appealing for tourists looking to travel around the island.
Other Info
The Sanur Night Market is a great place to get some local street food. It's open between 4pm and 10pm every day and very reasonably priced. There are so many dishes here that you will need to make multiple trips if you want to sample everything!
Padang, West Sumatra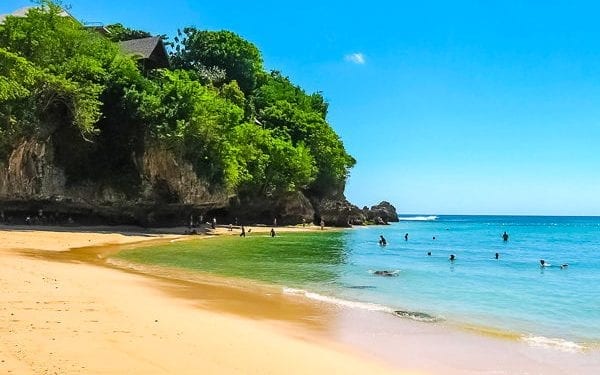 English Spoken
There are not as many English speakers in Padang as elsewhere in Indonesia. However most people know a few phrases and are usually keen to speak them. Although there is not a language school to learn Balinese in Pedang, expat groups should be able to tell you where you can find private tuition.
Safety
Like most parts of Indonesia, the main safety hazard are the roads. Take great care crossing the road. If you are thinking of getting a moped or motorbike to travel around then always wear a helmet and exercise extreme caution. Padang is tourist and expat friendly and generally a safe place to spend time. Like cities anywhere, there are some bad areas to avoid. Do your research and take the usual precautions.
Health Care
Health care here is good for minor ailments. Padang doesn't have the same standard of hospital as some other places in Indonesia. The best hospital is the Rumah Sakit Umum. They have a number of specialists, and lots of English-speaking staff. The Semen Padang Hospital and the Yos Sudarso Hospital are the other hospitals in the city.
Real Estate
The real estate market in Pedang is not great for overseas investors. There are some Australian real estate agencies who can help you buy property. You can also find English-speaking property managers who can help you rent your house out.
Other Info
Padang is sometimes known as the city of a thousand waterfalls. During the rainy season the surrounding hills are covered in plumes of water. You cannot see these waterfalls any other time of year. Padang has won numerous awards for being the greenest city in Indonesia. Padang is definitely one of the best places to retire in Indonesia.
Seminyak, Bali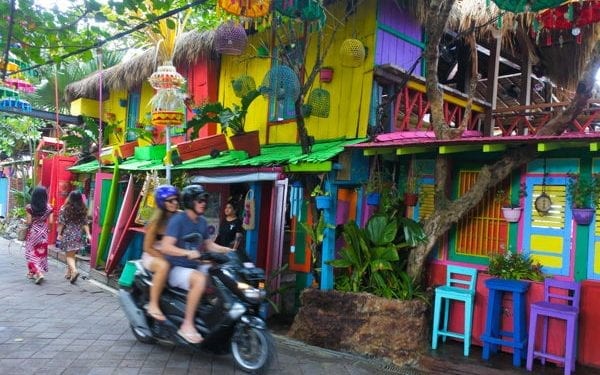 English Spoken
Seminyak is popular with Australian tourists and lots of the locals speak English with an Australian accent. There are enough expats and tourists here that you won't have to travel far before you hear someone speaking English. The local language is Bahasa Indonesian. If you want to learn you can take a private or group class at the Bali Language School.
Safety
Saminyak is generally very safe. Aside from the usual problems of pickpockets there are few dangers to beware of. Perhaps stay away from the main tourist bars at night as these can get rowdy. Counterfit alcohol has become a growing concern in recent years. Avoid drinking anywhere where the prices are ridiculously cheap. Don't let your credit card out of sight. Cloning cards happens here in some places.
Health Care
Saminyak doesn't have any hospitals, but it does have plenty of 24 hour medical clinics. The nearest hospitals are in Kuta which is only a 15 minute drive. The BIMC hospitals in Kuta are among the best in Bali. Make sure you have medical insurance. You will need private insurance to get treatment here.
Real Estate
Seminyak is a popular place to buy real estate and the rental market is strong. However there is limited liquidity meaning that any purchase here should be part of a long term plan. You will have no trouble finding English-speaking estate agents. Raja Villa is a reputable agents with lots of properties in Seminyak. Click here to see their latest offers.
Other Info
Seminyak is one of the less crowded beach locations in Bali and lots of people come here to relax and soak in the tropical sun at the beach. Keeping with the relaxing theme, Seminyak is a great place to go to pamper yourself. Some of Bali's top spa's are located here. Jari Menari or 'Dancing Fingers' has the reputation as being one of the best in Indonesia.
We hope you enjoyed this article on the best places to retire in Indonesia. Let us know your favorites, in the comments section below.
Oliver Lovett