Looking Ahead To 2013 (And Behind The Curtain At Live And Invest Overseas)
Fiscal cliffs and tax hikes…lost home equity and the rising cost of health care…in the face of it all, how are you ever going to be able to afford to retire?
You've got the answer to that question in front of you right now.
Economies collapse and then recover…values–of real estate, of stocks–fall and then rise again…financial meltdowns come and go…
When the living becomes intolerably difficult in one place…move to another! I'm not being flippant. I'm giving you the secret to realizing the retirement of your dreams.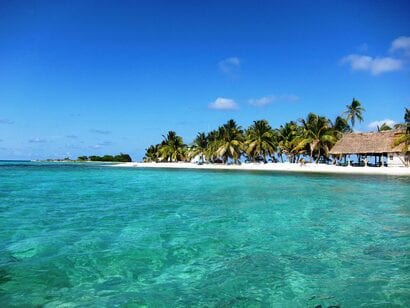 The first move is the hardest, I understand. You need options, and you need help. We're here to deliver both. Let's start with this: The situation is far less desperate than you may fear. You do not have to resign yourself to reducing your standard of living during this important phase of your life. You do not have to plan for two or three decades of scraping by and making do.
But you've already figured this out, I think. By signing on as a reader of these dispatches you've opened your mind to the possibilities. You've allowed yourself to begin to think outside the box and beyond your own borders. As you read this, because you're reading this, you are launching a new phase of your life…maybe the best one yet.
Where will your explorations and considerations lead you? You'll have to figure that out for yourself, but, in these virtual dispatches each day, we'll introduce you to the top possibilities worldwide…and then we'll lead you, step by step, your hand in ours, from wherever you are now to where you'd like to be.
As we stand today on the eve of a new year, where should you be focusing your thinking and your search? I made recommendations yesterday for some of the world's top options for 2013, including Panama, France, Belize, Ecuador, and Thailand…and I'll share more top picks for this New Year later on this week.
I realize, though, and I want to make sure you realize, too, that you aren't going to retire to Panama or Belize, to France or Thailand…and not to any other country either. You're going to retire to a neighborhood or a community, a region or a seaside town in whichever country you identify as your personal Shangri-la. Once you get serious about re-launching your life overseas, you realize that you've got to thin slice your options. You can't think about retiring to "Ecuador" anymore than you could think about retiring to the "United States."
What would that mean, to retire to the United States? What would the weather, the cost of living, the cultural distractions, or the scene outside your bedroom window be in the US of A? No way to answer that question, right? You could determine what the weather would be like in Scottsdale, Arizona…the cost of groceries for a couple of retirees in San Diego, California…or the view from your poolside patio in Naples, Florida…but you couldn't possibly answer those questions for the United States as a whole. Anymore than you could determine those particulars for any other country as a whole.
That's why our editorial mandate for choosing the best place to retire abroad in 2013 is all about thin-slicing. With this in mind, some introductions are in order.
I've been moving around the world with the focused agenda of identifying its best opportunities for living better and retiring well for coming up on three decades (yikes). I know a little not only about this beat, but also about this world of ours in this context. But I know some places better than others, and, I understand, I can't know everywhere well. That's where my far-flung, ever-on-the-move, and ever-expanding network of correspondents comes in. With the help of these savvy souls, this New Year, we're going to bring you more boots-on-the-ground, real-world, real-time, firsthand, and very thin-sliced glimpses of the world's top live, retire, and invest overseas havens.
If you've been reading for anytime, you probably know these folks already. Still, New Year's Eve is a time for reviewing and regrouping, so I'd like to take this chance to present:
Offshore investing guru Lief Simon. Lief is my husband, but, even if he weren't, I'd recognize that he's the real deal when it comes to moving your life, your money, your assets, and your business offshore. Lief has been embracing the global life for 20 years, and he's lived, invested, and run businesses in more than 20 countries, from Argentina to Chad, Nicaragua to Kazakhstan, Ireland to Panama, Spain to Panama, Thailand to the Philippines. Lief reports in his twice-weekly e-letter on where and how to diversify your life and monthly, in greater detail, in his Simon Letter subscription service. All of Lief's recommendations and counsel come from firsthand experience. Unlike many covering the "offshore" beat, Lief isn't reporting in theory; he's sharing hard-won, real-world wisdom born of two decades of living this lifestyle…
Intrepid Correspondent Paul Terhorst. Paul and his wife Vicki have been retired overseas for more than 30 years, since the tender age of 35. SmartMoney calls them the "George and Martha Washington of cashing out early." Paul and Vicki are long retired overseas, but they're retired nowhere in particular. They have spent extended time in Europe, in the Americas, and in Asia and currently write for these dispatches from Chiang Mai, Thailand. In addition, Paul writes a monthly retirement-planning column for my Overseas Retirement Letter, to help the would-be retiree overseas determine a budget and a financial plan for making his retire overseas dream a reality…
Latin America Correspondent Lee Harrison. Lee, too, took early retirement, more than a decade ago, at the age of 49. In the 11 years since, Lee and his wife Julie have been trying different Latin American options on for size, from Cuenca, Ecuador, to Montevideo, Uruguay, Itamaraca, Brazil, Medellin, Colombia, and beyond. In each case, Lee has not only become a resident of the thin-sliced havens he's identified as offering the greatest advantages, he has also invested in them. As a result, Lee knows more about where, how, and why to live, retire, or invest to Latin America than anyone else you'll find anywhere. You could meet Lee and ask him about his ongoing and still-unfolding adventures in Latin America in person at our Live and Invest in Ecuador Conference taking place in Quito in February…
Euro-Correspondent Lucy Culpepper. As Lucy likes to say, "not everyone is cut out for life in the tropics or the developing world." Lucy, a native of the UK, has lived in Spain and France and has traveled enough of the rest of the world to know that, for her time and money, nothing competes with the Continent. Lucy, therefore, covers the Euro-beat for these dispatches. She's also the Managing Editor for our Overseas Retirement Letter…
Asia Correspondents Wendy and David Justice. When Wendy was 5-years-old, her grandparents returned from a trip to Thailand, regaling her with exotic tales of the Far East. No surprise, therefore, that while she and her husband David have traveled extensively worldwide, Wendy's preferred beat is Southeast Asia, where she and David been living for the past seven years…
New Panama Editors Denis Foynes and David Sexton. Denis, who hails from Ireland, and David, from the East Coast of the United States, have recently joined our in-Panama Live and Invest Overseas team. Panama Letter subscribers can look forward to Denis and David's first co-edited Panama Letter issue in January…
In addition, in these dispatches and the other publications we offer, you'll also hear from Phil Hahn and Ann Kuffner in Belize; Mike Cobb in Nicaragua; Lynn Mulvihill in Ireland; Rich Holman in Colombia; Mike Sager in Ecuador; Steve Rosburg in Argentina; and Federico Fischer in Uruguay.
On behalf of the whole bunch of us, please accept my wishes for a healthy, happy, prosperous, adventure-filled 2013. May this year be the year that your live, retire, and invest overseas dreams all come true.
Kathleen Peddicord
Continue Reading: Exploring Caye Caulker, Corozal, And Cayo, Belize
Image credit: satanoid