Why Did Jerry And Helen's Living Expenses Go Up In Retirement?
About 10 years ago, my friend Jerry and his wife Helen retired. Before the big day, Jerry and Helen consulted their financial planner and concluded that their living expenses would go up in retirement.
By contrast, Vicki and I took extreme early retirement in 1984. When we did, we cut our living expenses by about 70%.
Why the big difference in retirement living costs? Simple. Vicki and I relocated; Jerry and Helen continued living in their home of 30 years.
Jerry and Helen kept their two cars, one for each of them. They stayed in the same house, with the same mortgage and taxes, utilities and gardening costs. They kept the golf club membership, their pets, and their symphony tickets. Food costs stayed the same. So in retirement's early years Jerry and Helen had pretty much the same expenses as before, plus they figured they'd go out and travel more, go out to eat more, go out with friends more. They would save a bit of money on work clothes. Jerry had more than enough ties, enough dress shoes. But that small savings was more than offset by trips to Europe, cruises, wine tastings, and more time at the golf course.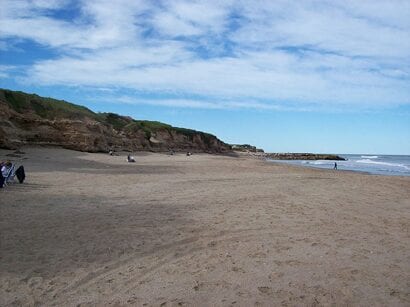 By contrast, Vicki and I retired in Argentina. We moved out of our luxury apartment to a small, one-bedroom condo in Buenos Aires with minimal maintenance costs. We lived without cars, without pets, without much of anything. We wanted a small apartment to serve only as a base, a place to land now and again between our overseas trips. Often during our sojourn at "home" we house-sat for friends who lived in the suburbs and wanted to spend their summers in Punta del Este. Our living costs in retirement fell to practically nothing, mainly just air travel, local hotels, and food.
Make no mistake: To retire cheap, you need to relocate. We at Live and Invest Overseas recommend that, when you are considering where to retire in the world, you relocate to a new, sexy, exciting place abroad. After all, as long as you're going to relocate you might as well do it in a big way. Relocating in your same neighborhood seems boring, almost depressing. The word downsizing comes to mind. Relocate to Vietnam, on the other hand, and the mind fills with fun and adventure, the new and exotic.
So, again, Jerry and Helen started their retirement spending more. That was 10 years ago. I can report that, today, Jerry and Helen continue to see their spending go up. They recently remodeled their house–a major expense–and bought new cars. They still take short, expensive trips abroad, afraid to leave their house and pets for very long.
Vicki and I, on the other hand, probably have about the same expenses as when we retired in 1984, adjusted for inflation. We've moved in and out of Buenos Aires a number of times since then. In our view, Buenos Aires these days has become too expensive, and too dangerous, a place to live comfortably. But we'll go back. Meanwhile we're spending most of our time in Southeast Asia.
And that's the point: We're used to relocating. When one place becomes unacceptable, we move to another. When one place we enjoy a lot, like Paris, costs big bucks, we balance our budget with stays in Southeast Asia.
Every time we move we get a kick out of it. We have our emotional struggles, to be sure. We have to get rid of stuff, over and over. But we're used to it, and each time the move becomes easier. With e-mail, Facebook, and Skype, we maintain heartfelt friendships and a sense of community with others we've made connections with around the globe.
Paul Terhorst
Continue Reading: Center For Medicare Portability's Efforts To Make Medicare Benefits Portable Overseas