How To Build The In-Country Network Of Reliable Contacts You Need
This week we finalized the program for our Live and Invest in Ecuador Conference taking place in Quito Feb. 13-15. Doing so reminded me of one of the most important challenges you face when planning a move overseas–building a network of reliable in-country contacts. You'd be foolish to undertake a move like this all on your own. You need help. But how can you find local resources you can trust?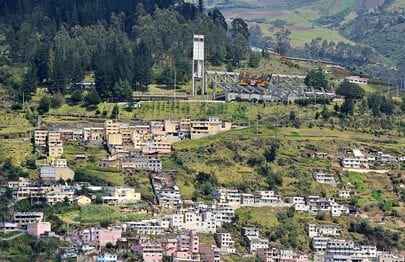 If you're planning to move to a country where we host a conference, I say confidently and without hesitation that the best way to establish the in-country infrastructure you need is to attend that conference. Over nearly 30 years of covering this beat, I've watched and helped tens of thousands of people (no kidding) make this kind of move. Trust me. The most cost-efficient way to arm yourself with all the expat information and resources you need to make a success of whatever move you're planning is to spend three days with us at one of our live events. We'll introduce you to everyone you need to know, and each of these introductions will be based on personal experience and come with our personal endorsement.
The first resource you need is an attorney. Your attorney in the country where you're planning to live or retire is your most important ally, and finding a good local attorney, one who speaks English and who has had experience with expats and foreign retirees, should be your number-one priority once you've figured out where it is you intend to relocate. In Quito, we'll introduce you to two, our two preferred Ecuador attorneys based on years of personal experience in this country.
Next you need a banker and a local bank account. Again, in Ecuador, we'll put you in touch with the two banks we recommend.
You need help understanding and deciding among your residency options. In some countries, your residency application must be made for you by an attorney. Not so in Ecuador. In this country, you can manage the process entirely on your own if you'd like. Our residency experts will show you how.
Wherever in the world you decide you'd like to relaunch your life, you'll also need contacts to help you shop for a home (either to rent or to buy); to help you consider your health insurance options; to show you how to get your mail and set up utilities in your digs; to learn a little of the local lingo if you don't speak it already…
In Quito next month, we'll introduce you to real estate agents you can trust, as well as folks we trust to help you shop insurance (health, homeowners, car, if you need it) and put all the other pieces of your new life into place.
We'll also introduce you to the savviest Ecuador expat you'll find, Lee Harrison, with more than 11 years' experience considering and comparing the top retirement options not only in Ecuador but throughout all Latin America. Lee was one of Ecuador's pioneer expats 11 years ago when he and his wife chose to settle in Cuenca. He'll tell you why he still believes this city is the best choice in the region for the retiree looking to enjoy as comfortable a retirement as possible even on a very modest retirement nest egg.
In Quito next month, you'll also meet Mike Sager, who, like Lee, considered all the diverse lifestyle options Ecuador has to offer before making his move. Mike, though, chose to settle on the country's coast, at Salinas. He'll tell you firsthand about the life of a beachcomber expat in this beautiful place.
You'll meet David Morrill, another pioneer expat in this country, who has not only retired to Ecuador but started a successful business, too.
And you'll meet Jeff Stern, who moved to Ecuador with his wife and two young children in 2007. As Jeff explains, "We sold our house just before The Great Recession, packed up everything, and relocated to Quito."
Jeff and his wife weren't ready for retirement. They were raising a family and looking for business opportunity.
Jeff continues:
"After searching for market opportunities in Ecuador, both on-line and on-the-ground during numerous visits to Quito, we finally hit upon chocolate. I was an aspiring chocolatier and professional cook before we came. Our plan was to be the first high-end producer of sophisticated bonbons and other chocolate products for the local market…"
Nearly six years later, Jeff and his family are still in Ecuador enjoying this great adventure. I'll let Jeff tell you more about it tomorrow…
Kathleen Peddicord