How To Build A House In Panama—A Construction Diary
I mentioned yesterday that, finally, at long, long last, after four years of planning, we're in a position now to move ahead with the development of the community that Lief and I have envisioned for Los Islotes on the western coast of Panama's Azuero Peninsula. This is a big new project for us that I think presents an opportunity that could benefit you.
Los Islotes is a big undertaking that will take 10 years to build out in full. Lief and I will approach this in stages, with help from partners and other friends and resources stage by stage. The first step is the installation of basic infrastructure to service Phase I of the community that's been master-planned. This is the current focus of Los Islotes Project Manager Gary Mosley.
For the past two years, Gary has worked to create the plans for the roads, for underground electricity, for potable water, and for waste water treatment. This is Gary's thing, the kind of work he made a very successful career of for more than three decades in the States. And, now that we have final permits and approvals in hand, Gary is about to pull the trigger on his Los Islotes infrastructure plan.
Meantime, now that Lief and I are re-focused on this project, we're going to need to be out at the property regularly. Which means we'll need a place to stay. This, therefore, will be my first contribution to the Los Islotes effort–the construction of a small house. We'll use the place, with friends and visitors, and then we'll make the house available for sale to someone looking for a turn-key way to become part of the Los Islotes community. I'll build this house, finish it, furnish it, use it along the way, and then sell it. Then I'll build another…and on and on.
All in an effort to help kick-start activity out on this beautiful stretch of coastline.
In fact, I've been planning for the construction of this first house at Los Islotes for years. I've collected drawings and photos of what I'd like to create and have met with architect-friend in Panama City Ricardo Arosemena to discuss the basic idea. Ricardo understands the vision we have for the community we want to create at Los Islotes. The architectural approach will be traditional Spanish colonial. Red clay-tiled roofs, arched windows and doors, interior courtyards, railed balconies, white-washed walls, etc., all built as much as possible using materials sourced in the Veraguas Province of Panama where Los Islotes sits, wood, brick, stone, and tiles found or made locally.
Ricardo and I have drawn up a basic model that we'll adapt for this first small house project. we work through this project, I'll report back to you, with details, discoveries, insights, and recommendations, sharing a diary of the construction effort start to finish (with lots of photos, too). You'll learn as I do how to build a house on the western coast of Panama's Azuero Peninsula.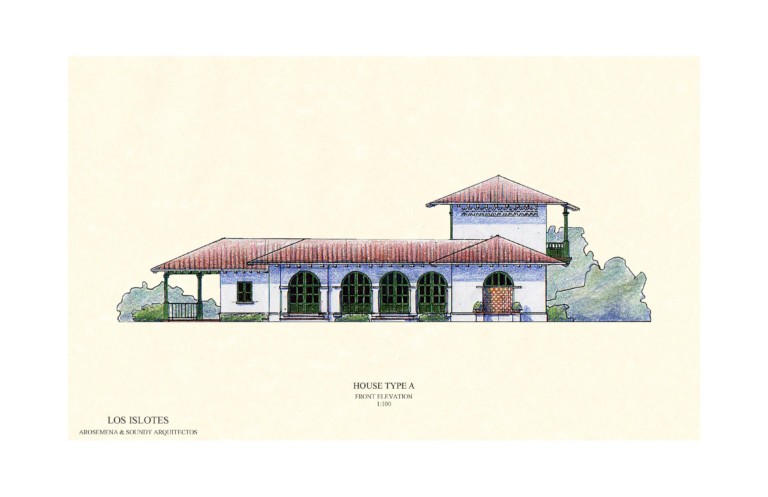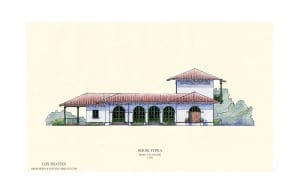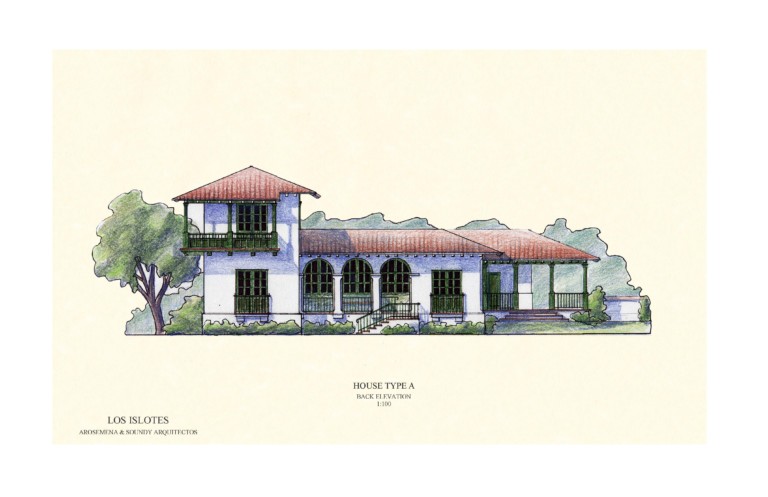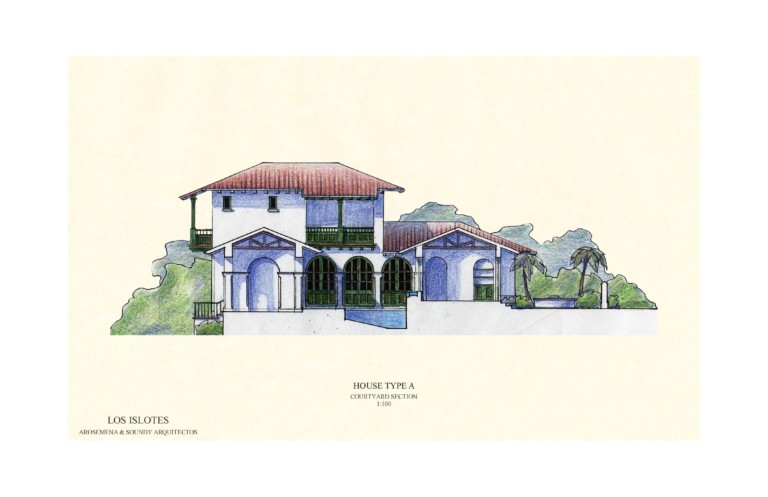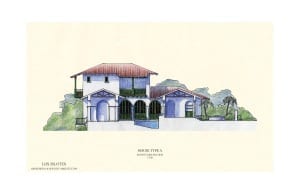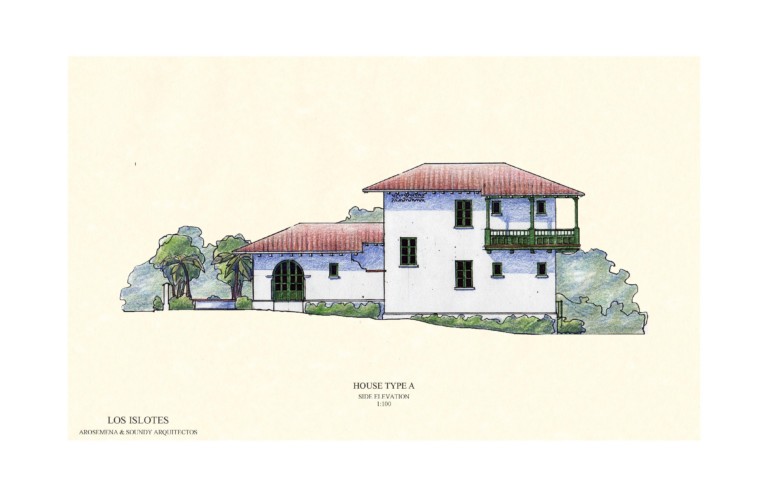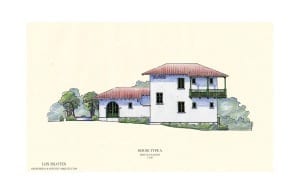 Much of what we discover together will be transferable, of course, so my hope is that this construction diary will provide insights that could help with any home construction project anywhere in the world.
When setting off on a new project like this, it's good to have clear objectives in mind. Here are mine:
To build a house that Lief, our kids, and I can enjoy as we move through the first phases of work at Los Islotes…
To source all the building materials and labor that will be needed long term at Los Islotes, putting initial supply chains in place…
To kick-start activity on-site and, I hope, to inspire other owners (we have 25 buyers to date, and I'd like some of them to begin construction of their own homes, too)…
To create a lovely house that someone looking for a turn-key way to become part of the Los Islotes community would want to buy…
To come in on budget and on time…
Before I can hope to meet those final two goals, I need to establish them. The first step, therefore, is to finalize the house plan with Ricardo. Then I can determine the budget and the timeline for construction.
We won't be able to break ground until the end of rainy season (December, more or less). This gives us until January 2013 to finalize the plan, to agree the budget, and to source the materials and the labor, including a general contractor in the area who can manage our work crews. Construction should take eight or nine months from when we break ground.
Lief, Ricardo, and I have made a date to travel out to the property the first week of August to walk the lot that I've chosen so that we can adapt the model drawing to suit the size of the land we're working with and the terrain.
I'll report back then.
Kathleen Peddicord