Mazatlán, Mexico, tied for the #1 spot this year on the Live and Invest Overseas annual Retirement Index, and there's a good reason for that: You can't beat Mazatlán in 2020 for great values on beach and colonial properties.
With frontline properties selling for less than US$200k—and double-digit returns—Mazatlán is
attracting expats and investors like never before. What's more, exchange rates for Americans and Canadians are near historic highs, which has given a significant boost to their buying power.
Of course, it helps that Mexico is so easy to get to from the rest of North America… and that Mexico's simple residency program makes it fast and convenient to become a resident if you desire. I got my own visa in less than 20 minutes at the consulate in Phoenix.
This year will be a big one for Mazatlán. The new highway from Durango has been completed for a couple of years now, and the increased traffic of vacationers and second homebuyers has exceeded all expectations… yet prices are still low, even by Mexican standards.
Here's Why I Picked Mazatlán For My Own Investment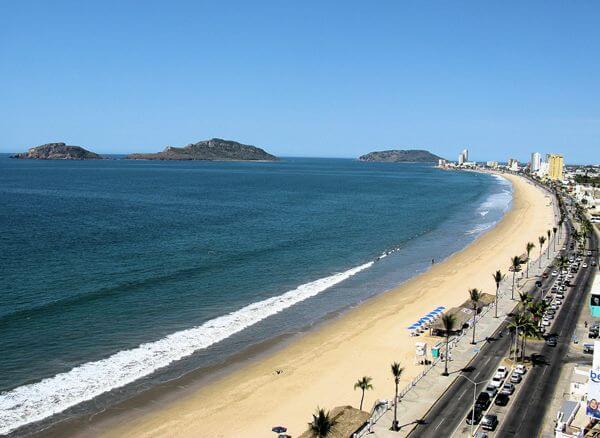 It has a large, world-class colonial center. And hidden away in this colonial center, you'll find a wealth of fine dining, cafés, galleries, and shops… plus its own beach. A colonial center is rare for a beachfront city.
Mazatlán offers almost 11 miles of mostly-contiguous, beautiful beaches, bordered by warm, clean, swimmable waters. The adjacent boardwalk is five miles long, much of it with bike lanes. The two longest beaches are each three miles long.
Prices are great. Whether you're dining out or buying a property, you'll find prices to be remarkable at today's exchange rates. Property prices are low when compared to other beachfront markets around the world… including elsewhere in Mexico.
You can enjoy a Mexican or foreigner's lifestyle. Mazatlán is a "real" city of almost a half-million people. When you move here, you can choose to be part of the American/Canadian community, and speak mostly English… or you can live in a Mexican environment, speak mostly Spanish, and immerse yourself in Mexico's culture.
Home Depot, Sam's Club, Walmart, and company… Mazatlán has an entire city full of local shops, and
Mexican supermarkets both large and small. But it also offers many American "standards."
Getting to Mazatlán is easy from the United States and Canada. I can see by the license plates around here that many people from the States and Canada choose to drive. It's not a short drive to Seattle, Green Bay, or Edmonton… but it sure is a luxury to just throw everything you need in the car and drive down without worrying about what the airlines will let you bring.
The drive time to Mazatlán is about 13.5 hours from the Arizona border, on a safe, modern freeway.
If you'd rather fly, Mazatlán has good flight access to the States, with nonstops to Phoenix, Los Angeles, Dallas, Houston, and Minneapolis. The flight time to Phoenix is 1.5 hours. Mazatlán also has great access to Canada, offering nonstops to Vancouver, Abbotsford, Edmonton, Calgary, Winnipeg, and Toronto, with flight times between 4 and 4.5 hours.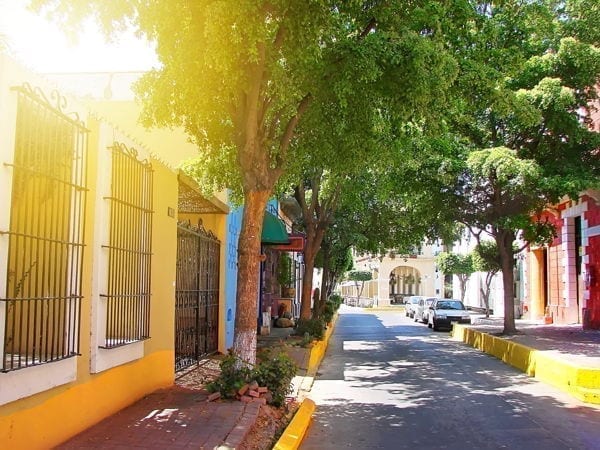 But Why Buy In Mazatlán In 2020?
A new highway adds a now-certain "path of progress" angle to the market. The old highway between Mazatlán and Durango was one of most scenic in Mexico, but navigating the mountains, valleys, and switchbacks between these two cities could take up to eight hours. Nowadays, thanks to a new highway— with 115 bridges, 63 tunnels, and the world's highest suspension bridge—the trip takes just two realtor-hours (three hours actual time).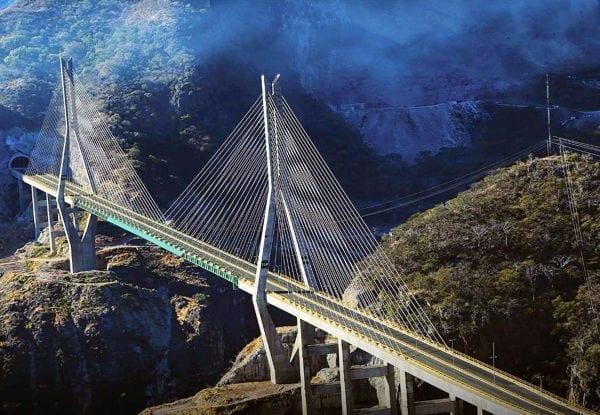 And here's the result: For people in Durango, Mazatlán is no longer just a venue for the annual vacation… it's now the perfect spot for a second home on the beach that they can use over a long weekend. For people beyond Durango—from Monterrey to Texas—the drive is a day faster.
This reduced drive time has increased the number of weekend visitors, but more importantly, it's increased demand in the property market.
Property inventory is dwindling rapidly. There are still plenty of properties for sale, but local inventories are far less than they were two years ago. The perennial laggards and sell-at-any-price properties are gone.
New areas are opening up to homebuyers and investors. As restorations continue to expand from the old town square to an ever-wider area, bargain-hunters are finding good values in areas that were previously considered on the fringe.
in Mazatlán's downtown—most recently in 2018— have paid off handsomely, with more residents and visitors now on the scene. Now the city receives more money each year, building on the success of previous infrastructure investments.
Finally, both U.S. and Canadian citizens now have a local consular office in Mazatlán, which shows that the city has come into its own as an expat destination.
Where To Buy Or Invest In Mazatlán
These are the sectors most popular with expats and investors. Please refer to the map below: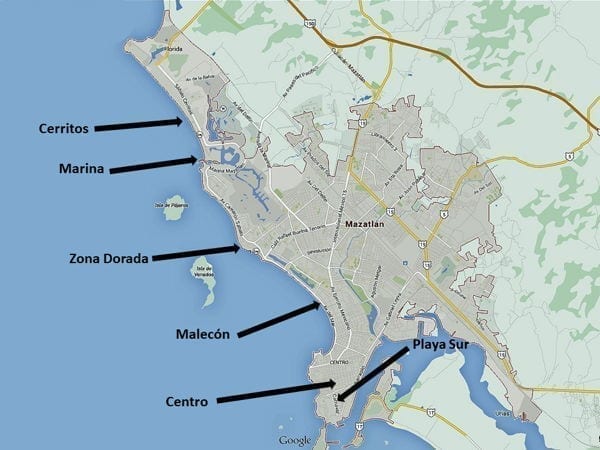 Centro Histórico: Mazatlán's original historic center and original beach (and where I bought my own place).
Playa Sur: A relatively new area adjacent to Centro Histórico, created by using fill to extend the former shoreline out into the bay early in the 20th century.
Malecón: The district that roughly connects Centro Histórico to the Zona Dorada (below). The Malecón borders Mazatlán's longest and nicest beach.
Zona Dorada (Golden Zone): The traditional center of Mazatlán's tourism trade, and its prominent hotel sector. This sector is loaded with beachfront hotels, condos, nice restaurants, and casual dining venues, plus a bevvy of souvenir and collectible shops.
Marina District: This is a must-see for boaters. The marina district is an exclusive area, built around a well-designed network of waterways, golf courses, and marinas, with a few excellent restaurants and cafés thrown in.
Cerritos: A quiet area at the north end of Mazatlán's metro area, Cerritos offers at-the-waterline condo buildings. It's relatively isolated from the rest of the city and prized for its tranquil setting.
Zeroing-In On The Best Property Buys
This month, I'm going to focus on Centro Histórico, Playa Sur, and the Malecón… three sectors that are quite popular with American and Canadian expats.
Centro Histórico: This is my favorite part of the city. Since 2006, it has undergone a remarkable renaissance. In fact, the improvement became more dramatic, with another huge investment by the government in 2018 resulting in new cobblestone streets, elegant new street lighting, many building restorations, and a new boardwalk.
Centro Histórico may be where I chose to buy—I'm in my fifth year here—but it's not the only area that I recommend. More on that later…
Here are six things to know about Centro Histórico:
It has an attractive, well-preserved, Spanish colonial town center;
Centro is home to the city's best restaurants;
It's the most favored area by long-time and fulltime expats;
It's the most walkable of all the beach areas;
Centro Histórico also has a beach… a rare combination;
This area is only 30 minutes from the international airport.
The center of Centro's renaissance is Plazuela Machado, which is now surrounded by a pleasant array of outdoor cafés and international restaurants. Just off the plaza is Teatro Ángela Peralta—a beautifully restored theater originally opened in 1874—which is open for concerts, tours, performances, and events. The area is also known for its large number of art galleries and the popular monthly art walk.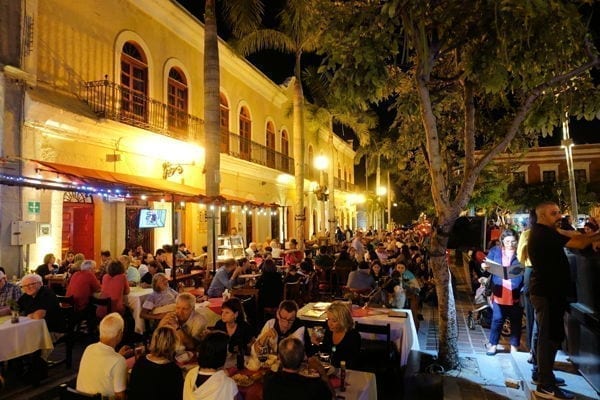 Centro Histórico's beach, called Olas Altas, is a crescent-shaped, sandy cove about a quarter-mile in length (400 meters). The shoreline is bordered by the boardwalk, along with cafés, restaurants, and a couple of hotels (plus an out-of-place, modern courthouse).
Centro Histórico is favored by long-time expats, thanks to its walkability, rich amenities, and community feel. The Olas Altas beach is not the nicest in Mazatlán (see the Malecón, below, for that), but the overall lifestyle in Centro Histórico is unbeatable.
The property market in Centro Histórico has changed over the past few years. First, the "restored" area has expanded outward from Plazuela Machado to encompass a much larger area than it did five years ago. But also, the inventory of available properties in this area has dwindled, as the area has gained in popularity. This is my preferred area for "fixer-uppers.
I believe the best buy in Centro right now is a large colonial, built in 1865, located just 15 meters from the beachfront road. Built around a central courtyard, the home has four bedrooms and four baths. The total living space is 437 square meters (4,700 square feet). The home is beautifully restored, and the asking price is just US$345,000… very low for this type of home. (As a data point, the house next door is larger, but without the garage… and they're asking US$599,000.)
The home has an ocean view from the terraces on the street.
Remarkably, the house has a two-car garage… almost unheard-of for a colonial here. The house has been on the market for over a year, so I'm sure they'll entertain offers.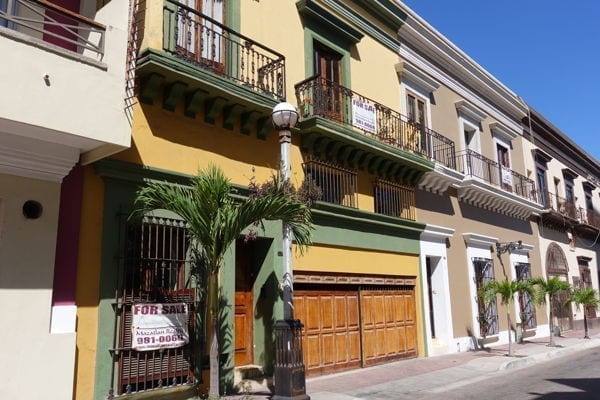 A good rental property is located on the water, with excellent views, and within an easy walk of all of Centro's amenities. With one bedroom and one bath, the asking price is US$159k, furnished. Built in 2010, this building is quite popular with American and Canadian expats.
Playas del Sur (aka Playa Sur) is adjacent to Centro Histórico, just to the south. It's a new last-century area, created by using fill to extend the former shoreline out into the bay. (This explains why the seaport's former customs building is now stranded 15 blocks inland.)
This sector is popular with expats and Mexicans alike, who appreciate the quiet setting within walking distance to Mazatlán's best amenities in Centro.
Here's what I like about Playa Sur:
It's a clean, quiet area of town;
The properties are fairly inexpensive;
It's walkable to Centro Histórico with all of its amenities, and also to Olas Altas beach;
The market is dominated by single family houses, providing a good inventory of these adjacent to Centro.
As an added bonus, most homes listed in Playa Sur have garages, which are rare in adjacent Centro. These "garages" can be an actual garage, or a carport that's gated off from the street.
There's a nice, leafy property on offer in Playa Sur that comes with three bedrooms, three baths, and 228 meters of living space (2450 square feet). The home is three years old, and includes a garage for one car. This house also has a rooftop viewing deck, and a pleasant courtyard inside. The asking price is 2.9 million pesos, which is US$154,700 at today's exchange rate.
Another house I found is located in the part of Playa Sur that's closest to Centro. It's fairly new, and comes with three bedrooms, four baths, a large, second-floor terrace, and a courtyard out back… as well as a two-car garage. The total living space is 225 square meters (2422 square feet), and they're asking 3.5 million pesos for this one (US$186,700 today).
The Malecón is a sector along Avenida del Mar that lies between Centro Histórico and the Zona Dorada. Here's what I like about the Malecón district:
It enjoys Mazatlán's best and longest beach, completely open and accessible;
The north end is walkable to the Zona Dorada (aka Golden Zone), while having a less-intensive tourist trade than Zona Dorada;
It hosts one of the city's best gyms (Evolution), and one of our favorite breakfast spots, a lakeside restaurant called La Laguna.
Malecón has the nicest stretch of beach in Mazatlán proper. The beach runs for almost three uninterrupted miles (4.7km), with much of it remaining relatively uncrowded and non-commercial. It's busier at the south end (with a few energetic beach bars) and somewhat at the north end—where it meets the Zona Dorada—but there's a lot of open sand in between.
The newly upgraded boardwalk and bike lanes line the entire beach in this sector.
The Malecón district is less walkable than the Centro Histórico or Zona Dorada, but the north end of it is within walking distance of the area's largest mall, medical facilities, and supermarkets. This section of beach is also lined with sea-view restaurants and other businesses on the inland side of the road. Construction is booming in this area.
My favorite buy right now in the Malecón district is in the Horizon Sky building, centered on this awesome stretch of beach. It's a well-run, well-maintained building.
The unit on offer now is a ninth floor, two-bedroom, two-bath condo with 152 meters of living space (1635 square feet), plus secure, underground parking. It's clean and modern, and comes with an amazing view of the ocean, islands, and beaches. The asking price is US$275,000.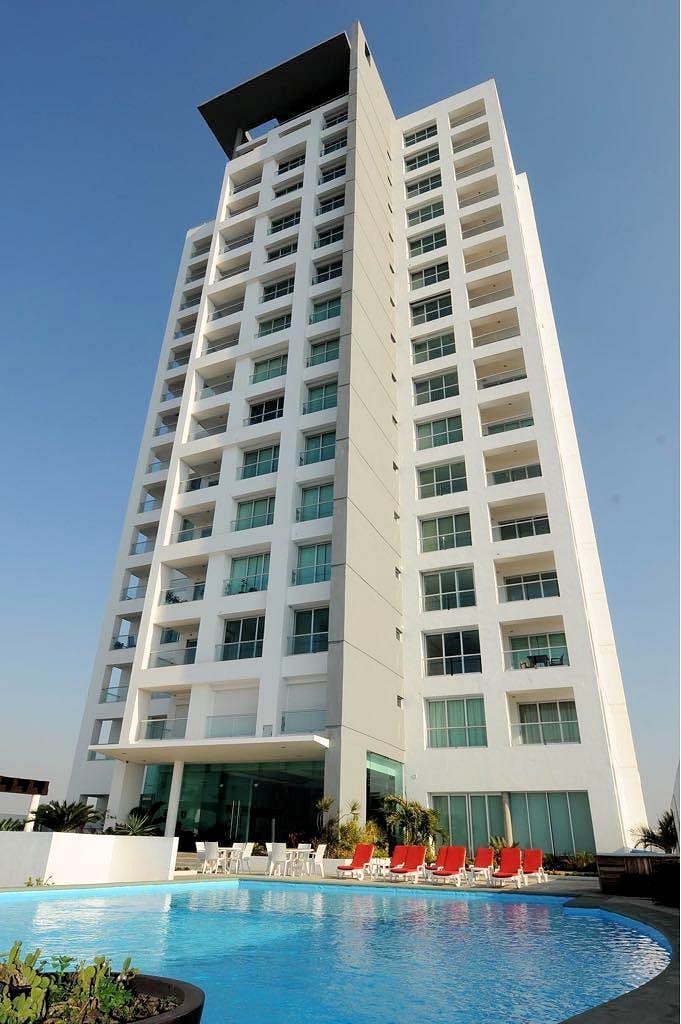 And I also saw a junior penthouse for sale in the same building. It has three bedrooms, three baths, and 157 meters of living space (1693 square feet). Of course, it has the same awesome view. The asking price on this one is US$298,500.
Another property I like in this area is in the Paradise Bay Grand building, built in 2011… a building that offers one of the nicest common recreation areas that I've seen anywhere. The apartment has essentially the same view as the Horizon Sky building, shown above. It has two bedrooms, two baths, and 127 meters of living space (1362 square feet). The asking price is US$229,900.
Here's The Investment Potential For These Popular Sectors
Playa Sur is a good value, especially for someone who wants a single-family home that's close to Centro.
But I would not buy here for income, or in anticipation of a quick capital gain. At least not now.
In Centro Histórico, it's reasonable to expect prices to go up, as inventories continue to dwindle. Also, rental returns are pretty good in Centro.
A good friend of mine netted 7.8% in 2019, and should net around 8.4% this year based on current bookings. These numbers are based on the present value of his apartment, and are net of HOA fees, property taxes, and maintenance. (He manages the property himself.)
In the US$159,000 example for the Centro Histórico above, that property should net 6.7%, based on its rental history, after accounting for HOA fees, property taxes, maintenance, and a 20% property management fee.
The Malecón district, thanks to its beach, has seen properties appreciating nicely over the past four years. One penthouse I looked at is listed at 67% more than it sold for less than two years ago… and it's a fair price.
If the penthouse example above (for US$298,500) sells for the asking price, it would net over 12% at a (reasonable) 50% occupancy, using his published rates on VRBO.
My go-to real estate contact in Mazatlán is Shaun Klynstra. Shaun is a long-time expat who lives here full time with his family. He and his company have helped many readers looking to settle or invest in Mazatlán (including me).
If you have questions about real estate, or want more information on the properties I've mentioned, you can write to Shaun via this page.
A Good Place To Live And Invest In 2020
You'll be hard-pressed to beat the prices for beachfront or near-beachfront properties in Mazatlán. Especially in a city that also offers an attractive colonial center, rich culture, and a full compliment of city amenities, with restaurants, cafés, and entertainment on virtually every corner… not to mention an international airport a halfhour away.
If you're looking for a place to live or invest in 2020, then Mazatlán could well be for you.
Lee Harrison
Editor's note: Want to know more about investing in Mazatlán?
We have a property tour to Mazatlán scheduled following the Global Property Summit this May. Lee plans to join the tour, conducted by our colleague Shaun Klynstra. Follow the link to learn more about the Global Property Summit.